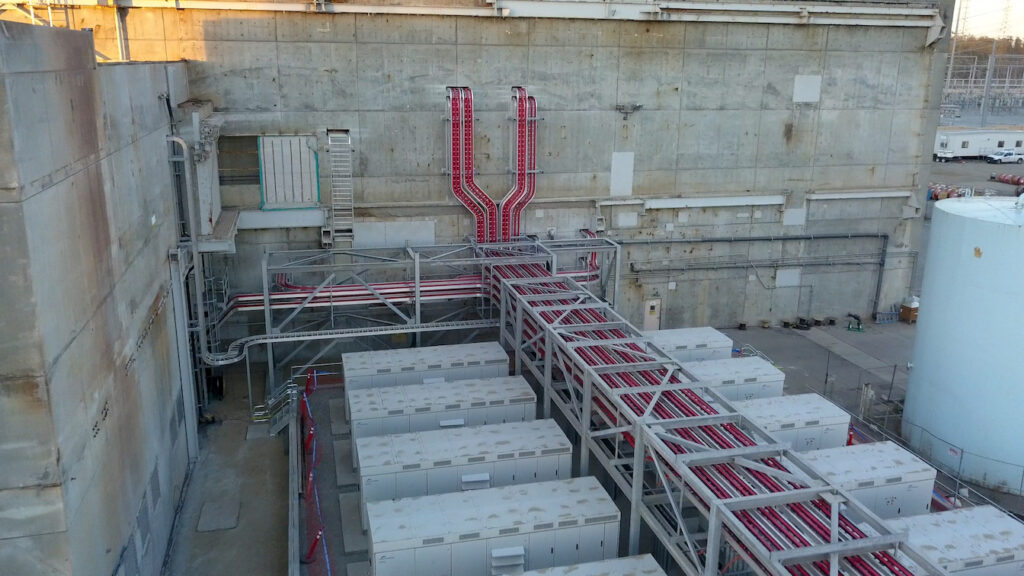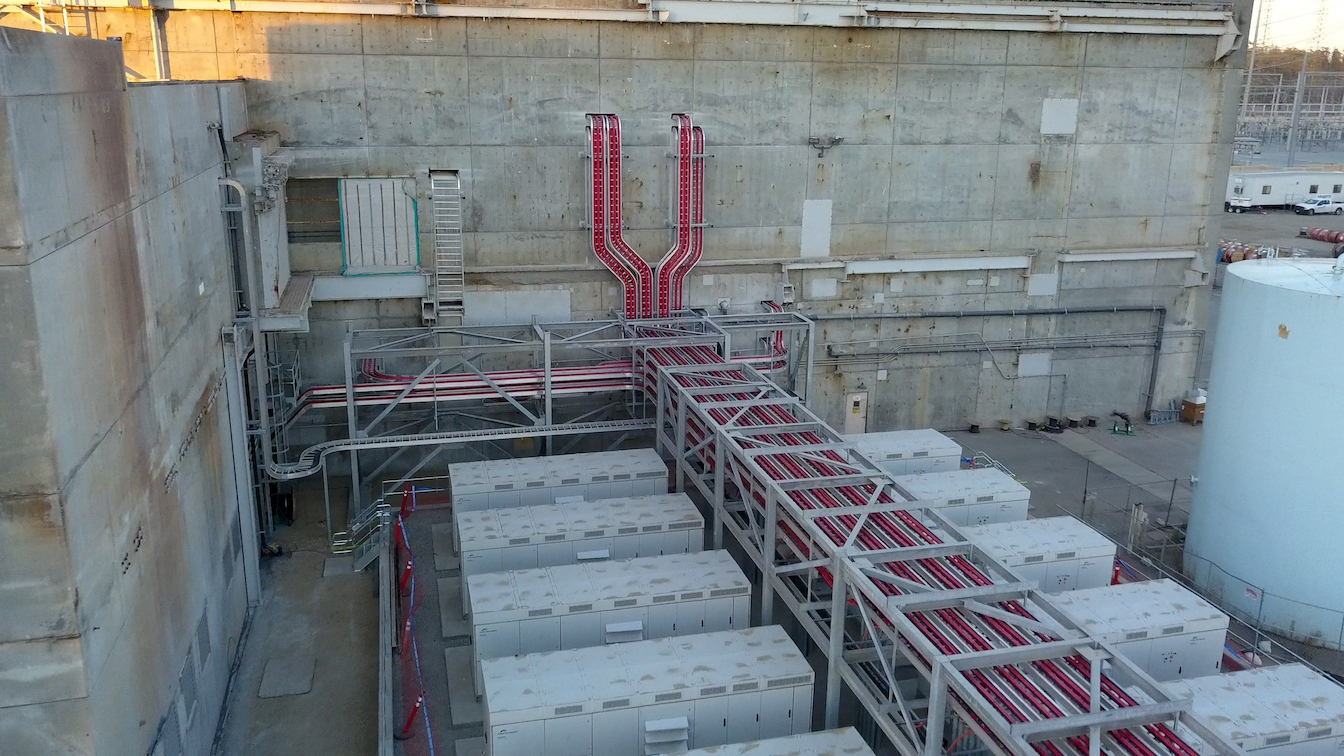 There's barely time to catch our breath and take a short break before 2023 begins. In the meantime, here's a chance to look back with the top picks of our content from 2022.
As you can see in the list below, the most-read stories this year indicate that there's a strong interest in the deployment of proven technologies in the form of lithium-ion and pumped hydro.
This article requires
Premium Subscription
Basic (FREE) Subscription
Enjoy 12 months of exclusive analysis
Regular insight and analysis of the industry's biggest developments

In-depth interviews with the industry's leading figures

Annual digital subscription to the PV Tech Power journal

Discounts on Solar Media's portfolio of events, in-person and virtual
Or continue reading this article for free
At the same time, our readers are clearly also interested in the rise of innovative technologies that can complement or even compete with those two heavyweights. As have often been said, we'll need a mix of the right technologies to get us where we need to go in terms of decarbonisation and modernising how we generate, use and store energy.
You may have already read the 'Biggest projects, financing and offtake deals in the energy storage sector in 2022 (so far)' list which we published yesterday. Later this week you can see our top interviews and selected Guest Blogs from the many we've been fortunate to bring you in the past 12 months.
We look forward to working hard again next year to continue shining a light on one of the most important and exciting industries the world has seen.
10. World's biggest battery storage system comes back online after months of shutdown
12 July 2022
The 400MW/1,600MWh Moss Landing Energy Storage Facility in Monterey Bay California was brought back online after a temporary halt to market participation and operation.
Project owner Vistra Energy took it out of action after battery overheating incidents at both phase of the project, the world's biggest battery energy storage system (BESS) facility to date.
Vistra said in a statement on 11 July that a successful restart has been carried out with more than 98% of the total 400MW storing energy and releasing it to California's CAISO grid. The plan communicated earlier by the company, had been to have it up and running during the first half of this year.
9. Long-duration energy storage 'for everyone' says US DoE as McKinsey publishes advice to corporates
16 May 2022
The US Department of Energy (DOE) sought public input on how to direct US$505 million funding for its Long Duration Energy Storage for Everyone, Everywhere Initiative (LD ESEE), unlocked through the November 2021 passing of the Bipartisan Infrastructure Law.
According to the DOE, the US government has recognised the essential role of energy storage in enabling a carbon-free electric grid by 2035 and full decarbonisation of the economy by 2050.
Also, that week a new report published by the Long Duration Energy Storage Council (LDES Council) and McKinsey examined how corporate power purchase agreements (PPAs) need to move towards enabling the 24/7 use of renewable energy, with long-duration technologies playing a key role.
8. Metal-hydrogen battery going into high-volume production with 5GWh of customer orders
7 July 2022
US startup Enervenue made some headlines this year and last, having emerged from stealth mode in August 2020 with a proprietary nickel-hydrogen battery based on technology used in space operations.
Enervenue claimed to have already amassed 5GWh of customer orders, with a 25GWh opportunity pipeline in North America alone. Enervenue believes a low-cost, durable version of the tech, used on the Hubble Space Telescope and International Space Station and adapted for terrestrial use can become a market leader in stationary energy storage.
High-volume production was planned to begin before the end of this year in Fremont, California, and a gigafactory is being planned for a site in the US Midwest, producing devices suitable for grid-scale or even distributed energy applications.
7. Alternative technologies 'may struggle to compete with lithium-ion' as duration grows
24 March 2022
Long-duration energy storage technologies may have a difficult time competing with lithium-ion over the next decade, as the latter's cost-competitiveness at longer durations increases, possibly even to 24 hours, Haresh Kamath of the Electric Power Research Institute (EPRI) told us.
"By the end of the decade, I think that we will probably have cost effective lithium at maybe even 24 hours [duration] systems if they're needed," Kamath said.
"My feeling is that many of the other proposed energy storage systems have yet to meet their price targets and they certainly have not met their targets in terms of maturity. And so they're going to have a tough go competing with lithium ion in the next decade."
As might be expected, some in the industry, particularly LDES tech companies, had something to say about Kamath's remarks and we expect this debate to continue well into 2023.
6. 20GWh pumped hydro energy storage plant starting operations in Switzerland
29 June 2022
If the 2020s are the decade of the lithium-ion battery – and they appear to be on most evidence – then so far, it's also been a huge decade for pumped hydro energy storage (PHES) too.
A PHES plant with a capacity of 20GWh in Valais, Switzerland, began operations in July, one of numerous PHES projects around the world representing a revival for the proven legacy technology.
The launch of the Nant de Drance plant marks the conclusion of 14 years of construction. Its shareholders invested CHF2.2 billion (US$2.3 billion) in the project.
It features six turbines with a nameplate capacity of 150MW each meaning a maximum power of 900MW with a maximum duration of dispatch of 20 hours.
Utility Alpiq, the main shareholder in the project with a 39% stake, said the plant will play a crucial role in stabilising the electricity grid as more renewables come online.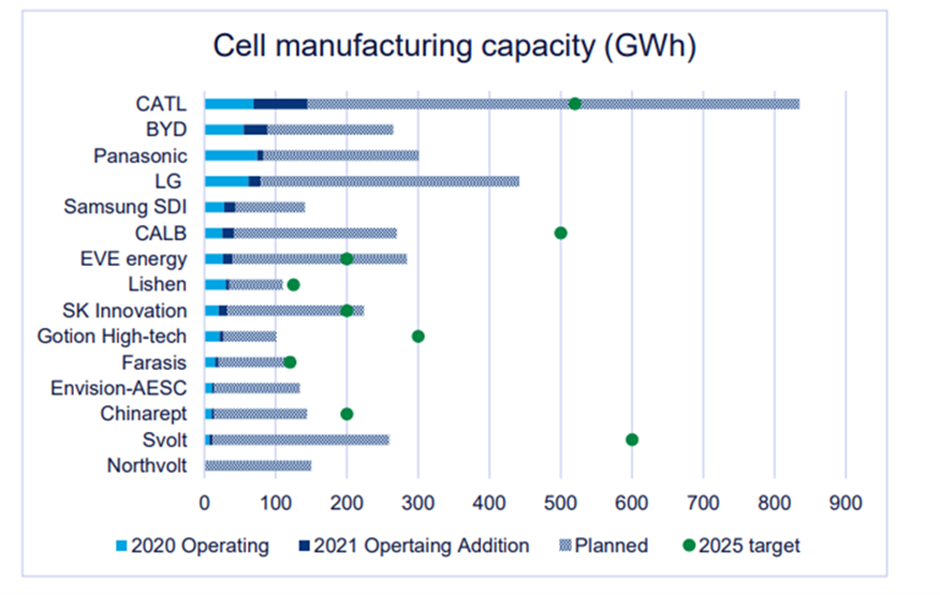 5. LFP to dominate 3TWh global lithium-ion battery market by 2030
22 March 2022
Wood Mackenzie Power & Renewables predicted the continued rise of lithium iron phosphate (LFP) in the sector, which the analysis firm said would be the dominant battery chemistry over nickel manganese cobalt (NMC) by 2028, in a global market of demand exceeding 3,000GWh by 2030.
The top two manufacturers planning to add the most production capacity during this decade were China's CATL and South Korea's LG.
CATL alone intends to have 800GWh of annual production capacity online by 2030.
The top 15 producers in 2021 alone got 200GWh of new production lines running and by the end of last year cumulative manufacturing capacity reached 600GWh.
4. Expansion plan to take world's biggest battery storage project to 3GWh capacity
25 January 2022
Vistra Energy announced plans to expand the capacity and output of Moss Landing Energy Storage Facility in California's Monterey Bay, nearly doubling it in size.
The existing facility is 400MW/1,600MWh and was brought online in two phases, with the most recent 100MW/400MWh Phase II commissioned in August 2021. Texas-headquartered integrated utility and power generation company Vistra said it wants to add another 350MW/1,400MWh BESS at the site.
Vistra has worked with battery module and rack provider LG Energy Solution, engineering, procurement and construction (EPC) partner Burns & McDonnell and system integrator Fluence among its contractors on the project so far.
While a landmark project without doubt, the Moss Landing Energy Storage Facility has not had the smoothest of rides since going into operation, as you will see further down this list.
3. Investigation confirms cause of fire at Tesla's Victorian Big Battery in Australia
11 May 2022
A liquid coolant leak caused thermal runaway in battery cells, which started a fire at the 300MW/450MWh Victorian Big Battery in Australia in July 2021.
A technical report into findings of specialist investigators was released to the public, written by experts at Fisher Engineering and the Energy Safety Response Group (ESRG). The fire happened as the system was under construction and destroyed two of the 212 Tesla Megapack battery energy storage system (BESS) units being installed. The report noted that this was the first fire incident to affect Tesla Megapacks.
After the situation was brought under control and authorities cleared the site to resume construction and pre-commissioning testing activities in September, developer Neoen and Tesla brought the Victorian Big Battery online in December, since when it has been participating in the National Electricity Market (NEM).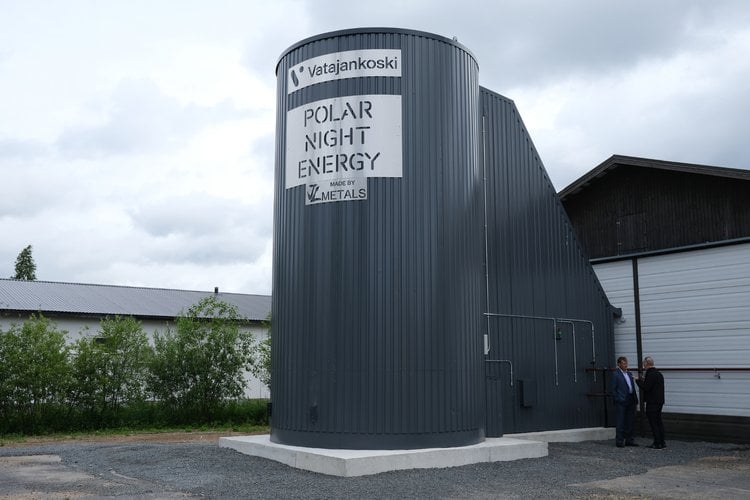 2. World's first large-scale 'sand battery' goes online in Finland
6 July 2022
The first commercial sand-based thermal energy storage system in the world started operating in Finland, developed by Polar Night Energy.
The system, based on proprietary technology, went online on the site of a power plant operated by utility Vatajankoski. The 4×7 metre steel container contains hundreds of tonnes of sand which can be heated to a temperature of 500-600 degrees Celsius. The sand is heated with renewable electricity and stored for use in the local district heating system.
It has a particularly strong use case in Finland which sees long and very cold winters and was cut off from Russian gas supplies. The storage system's developers say it is cheap and easy to build.
The system can discharge a maximum of 100kW of heat power and has a total energy capacity of 8MWh, equating to up to 80 hours' storage duration. While some reports – including ours – gave the technology the catchy 'sand battery' monicker, it does not have an electrochemical storage component.
1. World's biggest lithium battery storage facility now completely offline after weekend incident
16 February 2022
Phase II of Moss Landing Energy Storage Facility was taken offline after an incident which caused batteries to short circuit.
Vistra Energy said the 100MW/400MWh expansion phase of the world's largest BESS facility joined the 300MW/1,200MWh Phase I in being out of action, after the incident in mid-February.
In September 2021, a sprinkler system went off and released water onto battery racks at Phase I. Early reports indicated something similar had happened with Phase II. As before, no one was harmed, but after Phase II's early detection safety system kicked in, local fire crews were called to the scene, in line with protocols and out of what Vistra described in a brief statement as an abundance of caution.
Both Phases are since understood to have come back online, but the industry was taken aback when overheating affected another BESS plant at the same site, owned by utility PG&E.
It's interesting to note that while this story took the top spot, better news about the system coming back online attracted fewer readers, although it still made the top 10 list.
That strongly implies that while fire or safety incidents may be rare, they still become very prominent in the eyes of the watching world. The industry must continue to put safety – and reliable operation and availability – at the very heart of what it does.
Thanks to the more than 1.5 million visitors to the site this year, who made more than 3.6 million page views. Of course we'd also like to thank everybody that worked with us, from interviewees and contacts that provided valuable insights and contributed comments, opinions and analysis, to our sponsors and partners whose support makes it all possible.
We hope to see you next year, whether in person or online.
Energy-Storage.news' publisher Solar Media will host the eighth annual Energy Storage Summit EU in London, 22-23 February 2023. This year it is moving to a larger venue, bringing together Europe's leading investors, policymakers, developers, utilities, energy buyers and service providers all in one place. Visit the official site for more info.
A month later comes the 5th Energy Storage Summit USA, 28-29 March 2023 in Austin, Texas. Featuring a packed programme of panels, presentations and fireside chats from industry leaders focusing on accelerating the market for energy storage across the country. For more information, go to the website.
Then on 11-12 July, 2023, Solar Media will host the 1st Energy Storage Summit Asia in Singapore. The event will help give clarity on this nascent, yet quickly growing market, bringing together a community of credible independent generators, policymakers, banks, funds, off-takers and technology providers. For more information, go to the website.