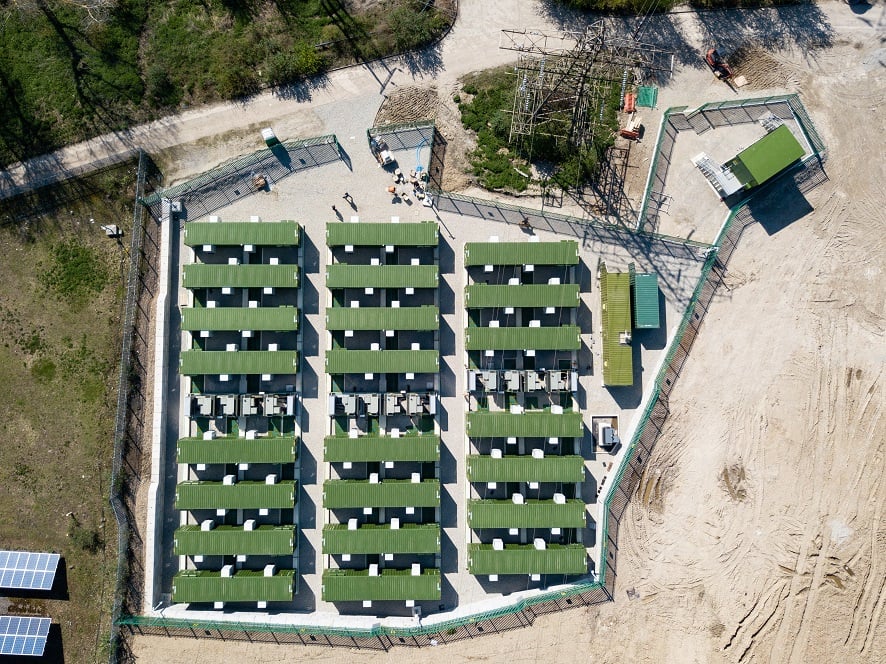 A battery storage system in the UK has begun delivery of reactive power services to the grid in what has been claimed as a world first contract of its kind.
Developer-investor Zenobe Energy also said that its 100MW/107MWh battery energy storage system (BESS) in Capenhurst, Chester, is currently the largest battery project directly connected to the transmission grid anywhere in Europe.
The company said on Saturday (11 February) that the project has been commissioned, highlighting how it will offer value for the UK's grid and wider energy sector. Zenobe began construction on the project in June 2021, having secured a financing deal with partner Santander. The pair began working together on other deals in 2019.
The BESS will reduce the amount of curtailment of renewable energy, particularly wind, in the Mersey region of north-west England where it is located, as well as reducing the amount of gas-fired generation needed to balance the supply and demand of electricity.
Zenobe noted that in December alone, UK transmission system operator (TSO) National Grid spent £82 million (US$99.1 million) in payments to generators which were curtailed due to their produced energy exceeding network hosting capacity.
Zenobe said that over the first 15 years of the Capenhurst 100MW BESS' operation, it alone should reduce curtailment to the extent that it will save the TSO £58 million.
This figure was arrived at by calculating the £16 million difference in cost between the long-term reactive power contract versus existing reactive power solutions, with those existing solutions meaning fossil fuel plants, typically combined cycle gas turbine (CCGT) plants, aka peaker plants.
Added to that sum is the amount forecast to be saved on balancing services and constraint management, which is about £41 million. The project will also go some way to reducing the overall volatility of electricity pricing, Zenobe claimed.
While the project is the largest transmission-connected battery storage system in Europe, there is a 250MW/250MWh project contracted in Germany for transmission system operators that was awarded to global energy storage system integrator Fluence in a solicitation last year. Dubbed a 'GridBooster', the project will increase hosting capacity and build in redundancy on the German grid network.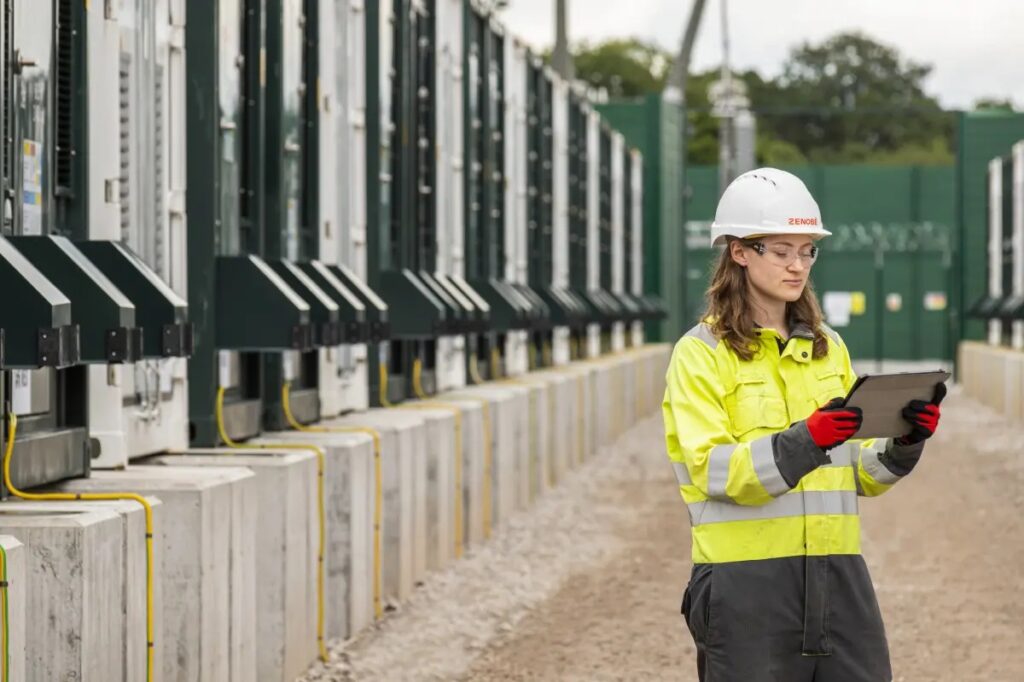 Pathfinder contract awarded by Electricity System Operator
The project's reactive power management deal was the impetus for it going ahead. Zenobe was awarded that contract through National Grid Electricity System Operator (National Grid ESO). National Grid ESO is essentially a separately operated entity from National Grid Electricity Transmission (ET) although part of the same National Grid group.
The pair were separated out in 2019, with the ESO taking a more hands-on role in managing the day-to-day operation of matching supply with demand. As part of this role, the ESO ran a series of procurements for so-called Pathfinder contracts: new technologies or use cases for technologies that help with its management of the system.
Capenhurst was one of the winners of the Pathfinder competitive solicitations, and came off the back of a 10MW trial project to prove out how battery storage can help manage network voltage by absorbing reactive power.
"With Capenhurst, we're solving a key issue on the grid in the Merseyside region whilst significantly enhancing the nation's use of renewable power," Zenobe co-founder and director James Basden said.
Zenobe Energy was a relatively fast early-mover in the UK's booming battery storage market, and currently has around 1.6GW of projects in construction or development in the country. It also provides e-mobility solutions, focusing on electric buses and associated infrastructure.
In May last year, the company began construction of another transmission-connected BESS, in North Lanarkshire, Scotland. That project will be 50MW/100MWh and financial close was reached in May last year. Santander again played a financing role.
In a recent Guest Blog for this site, analyst Mollie McCorkindale of Solar Media Market research highlighted that 2022 was a record-breaking year for the UK market.
New utility-scale battery storage capacity additions totalled 800MWh for the year, the largest annual deployment figure seen in megawatt-hour terms in the country, for a cumulative 2.4GW/2.6GWh. Meanwhile average project sizes are growing larger and durations longer, McCorkindale wrote.
Energy-Storage.news' publisher Solar Media will host the 8th annual Energy Storage Summit EU in London, 22-23 February 2023. This year it is moving to a larger venue, bringing together Europe's leading investors, policymakers, developers, utilities, energy buyers and service providers all in one place. Visit the official site for more info.