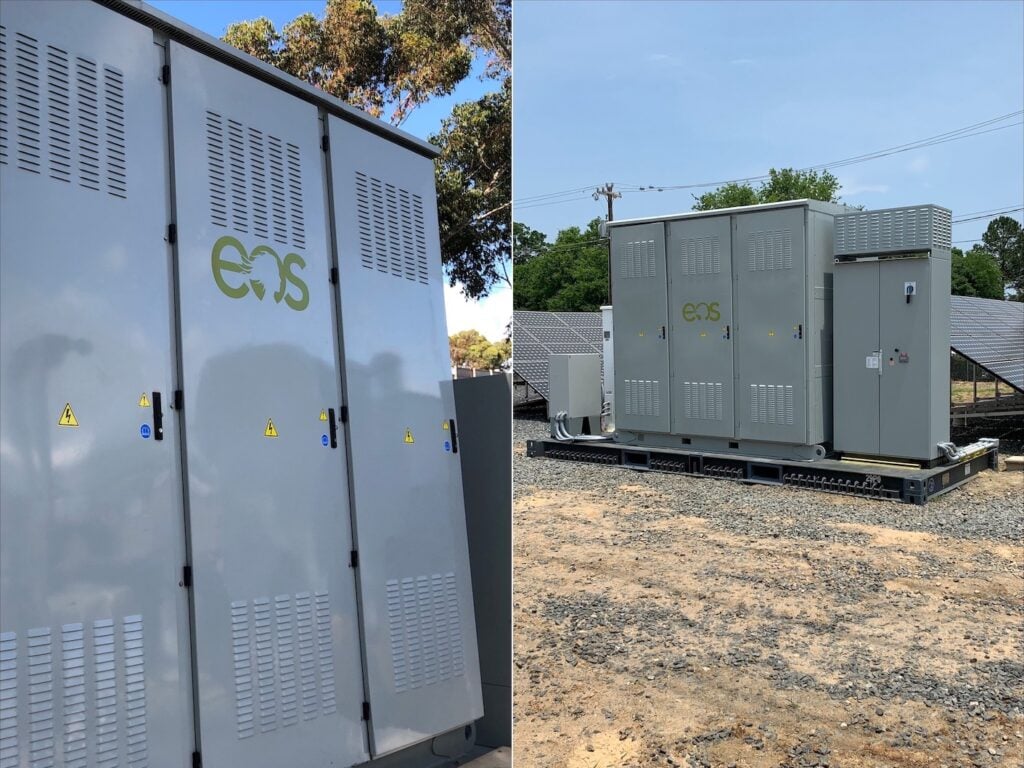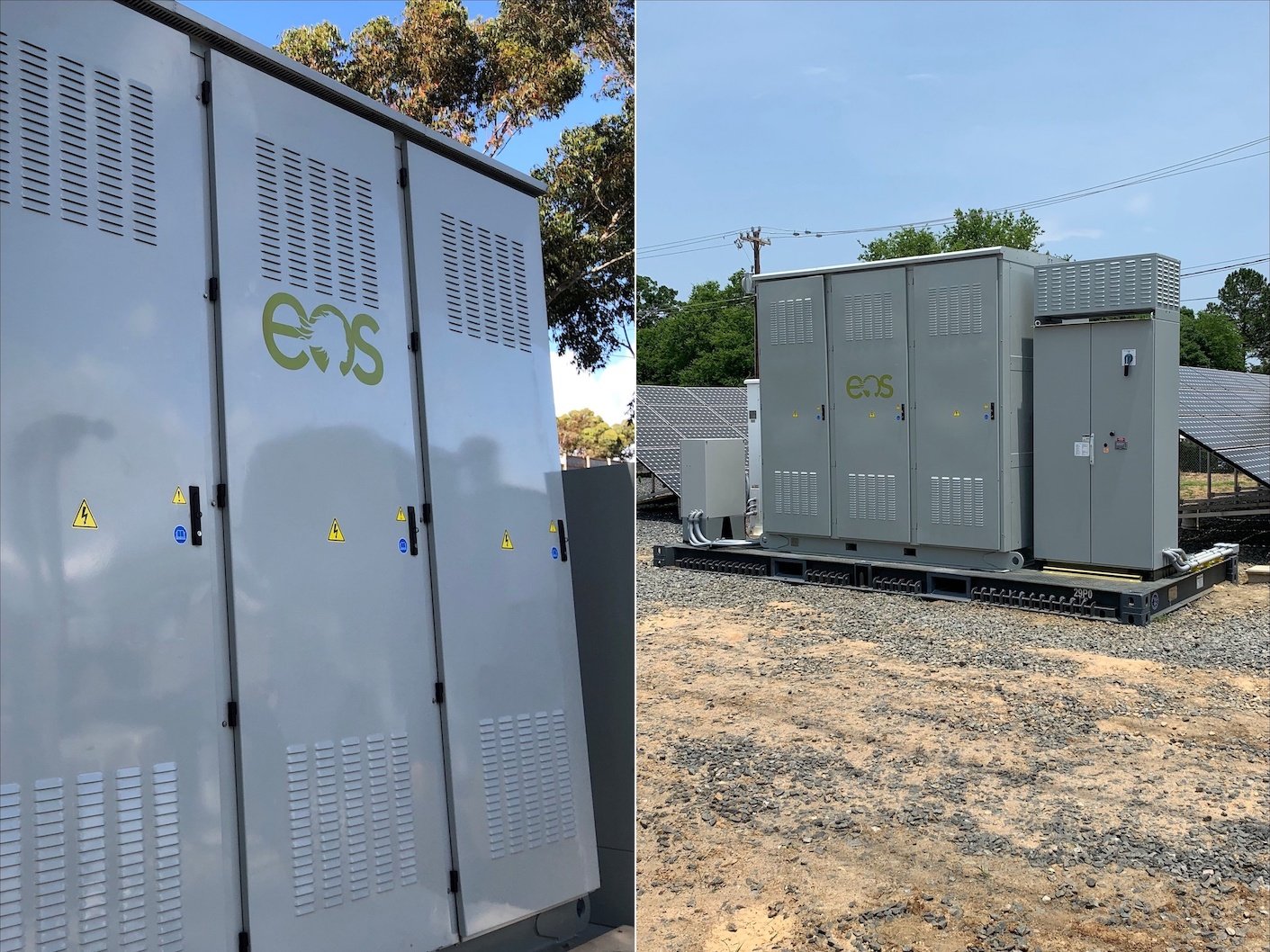 Round-trip efficiency of alternative storage technologies is the standout metric for assessing their potential versus lithium-ion, Energy-Storage.news has heard.
At last month's RE+ national clean energy industry event, two US-based engineering, procurement and construction (EPC) companies offered their views after evaluating numerous non-lithium technologies.
This article requires
Premium Subscription
Basic (FREE) Subscription
Enjoy 12 months of exclusive analysis
Regular insight and analysis of the industry's biggest developments

In-depth interviews with the industry's leading figures

Annual digital subscription to the PV Tech Power journal

Discounts on Solar Media's portfolio of events, in-person and virtual
Or continue reading this article for free
Their suitability for use in stationary energy storage system (ESS) applications hinges on a number of things, such as safety, abundance of materials and established supply chains.
Whereas in the past, there was perhaps a feeling that technology providers had increasingly sophisticated products and solutions without an immediately addressable market opportunity ahead of it, it appears that now the market is looking at non-lithium alternatives more seriously than before.
Factors include the desire to uncouple from existing supply chains: the ESS market still struggles to compete with high volume demand for batteries from the electric vehicle (EV) sector, meaning carmakers often absorb battery production long before their storage counterparts get a look in.
For the US in particular, it could also mean uncoupling from the global industry's almost total dependency on Chinese manufacturers, materials suppliers and processors, which dominate the lithium battery space.
The US is supporting a domestic lithium battery value chain, but as we heard a while back from experts at three of the country's network of National Laboratory facilities, it wouldn't hurt to also explore the possibilities of creating value chains for next generation tech, aka 'leapfrogging' the current status quo.
There are many other reasons, such as the threat of thermal runaway. Although fires are exceedingly rare given the growth in deployment of lithium-ion, each fire that occurs increases the perception of risk. Many non-lithium alternatives, even electrochemical technologies like flow batteries, do not go into thermal runaway and pose even less fire risk than lithium batteries do.
Another big thing is that technologies besides lithium might actually be better suited to performing some of the applications stationary storage is increasingly being used for, particularly for those that require long durations of storage far in excess of the 4-hour or even 8-hour projects seen as the upper limits for cost-effective use of lithium battery energy storage system (BESS) technology.
Technology still ahead of market demand
However, the paramount consideration is whether they can store and release energy in an efficient enough way, or do it cheaply enough, to be a viable alternative, according to representatives of US EPC firms Kiewit and Burns & McDonnell.
In a presentation given at the RE+ exhibition's Storage Central theatre space, Dr Helen Fischer from Kiewitt said that there are six different factors that affect the viability of energy storage technologies.
These factors are related to:
Technology and performance
Equipment and materials
Overall economics
Geographic requirements
Whether some or all elements are based on existing, common industry experience
How readily they can get regulatory backing.
In the first area of technology and performance, Fischer said round-trip efficiency is "the factor that matters when it comes to storage".
Ben Echeverria, energy storage regulations and compliance expert at Burns & McDonnell, told Energy-Storage.news in an interview that he "absolutely" agreed with Fischer's view on round-trip efficiency (RTE).
At present, a good RTE for non-lithium resources to even get into the conversation is being able to achieve "about 60% of what lithium can do". Given that lithium technologies nowadays are routinely getting overall RTE in excess of 90%, versus about 75% for flow batteries, or roughly 80% for pumped hydro energy storage (PHES), it's quite a steep curve.
That said, for technologies such as PHES, RTE may not matter as much as overall cost over the lifetime of the asset. Makers of newer storage technologies such as Form Energy, which has a 100-hour duration battery made using an iron-air chemistry, may also argue that while they may have RTE in the 70% – 80% range and relatively low energy density, their products can be made cheaply, using abundant raw materials which could play out much better across other metrics.
EPCs don't tend to choose what types of technology go into projects they work on, it's the customer's choice. But the likes of Kiewitt and Burns & McDonnell will keep an eye on emerging technologies to have an understanding of where the market might be going next.
"The challenge that non-lithium really has is round-trip efficiency and the overall energy density," Ben Echeverria said, while adding that those limitations could indeed be less of a dealbreaker if the technologies can scale.
At the same time, if the market demands them for being able to deliver large capacities of energy and long durations, essentially filling a gap where lithium cannot, or indeed, directly replacing the baseload role of thermal generation, that would also flip the equations on their head.
There is a whole industry ecosystem built around lithium and with costs going down with the scale of production and deployment, "it's hard to go that route unless there's a really significant financial use case for it," Echeverria said.
"We see 2-hour [duration being suited] for a particular market or two, we see 4-hours being more of the generalised setup for the financial viability of energy storage [in the US]. So we're still looking at this market financially, and, obviously, the power need or power requirement is a part of it, but in order to get someone to develop long-duration storage at scale, there has to be a financial feasibility to it," Echeverria said.
The energy market doesn't currently have a "significant need" for long-duration storage, not until large numbers of baseload power plants come offline, he said. The interest seen from the market hasn't yet reached the same sort of commercial tipping point lithium has done in the last few years.
"Without that need, or without that immediate demand for it, then it just kind of sits over here as a somewhat of a pet project or pilot programme."
Pilots and trial deployments are themselves no bad thing. Burns & McDonnell project manager Ben Kuisle noted that various utilities across the US are trying out LDES technologies, with Form Energy for example preparing to see its iron-air battery deployed by a number of them, most recently with Dominion Energy in Virginia.
"I think they're looking at it now to be to be able to flip a switch when the time comes," Kuisle said, while Kiewit's Helen Fischer noted that the US government in its support for LDES has created a "commercial adoption readiness" scale to go alongside the more commonly used "technology adoption readiness" scale.