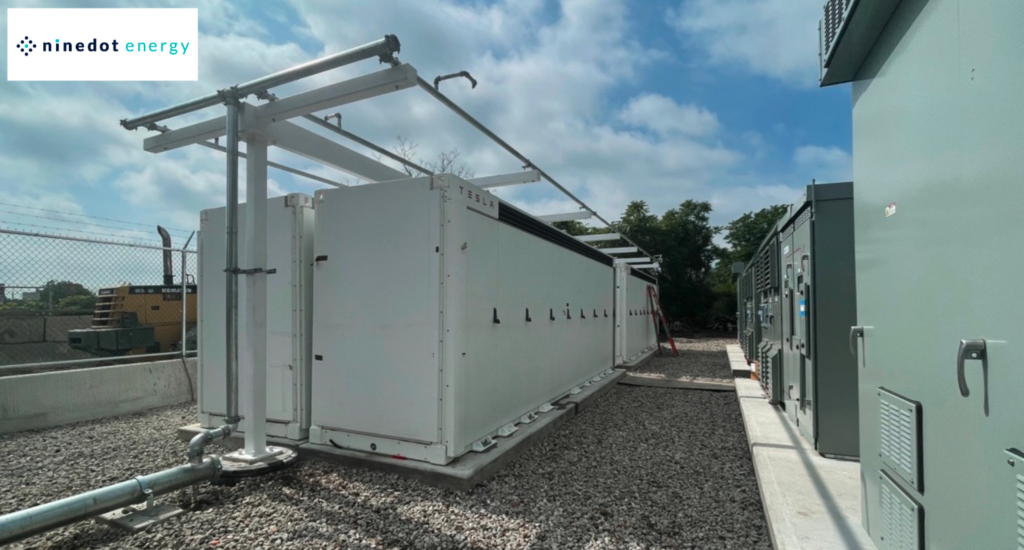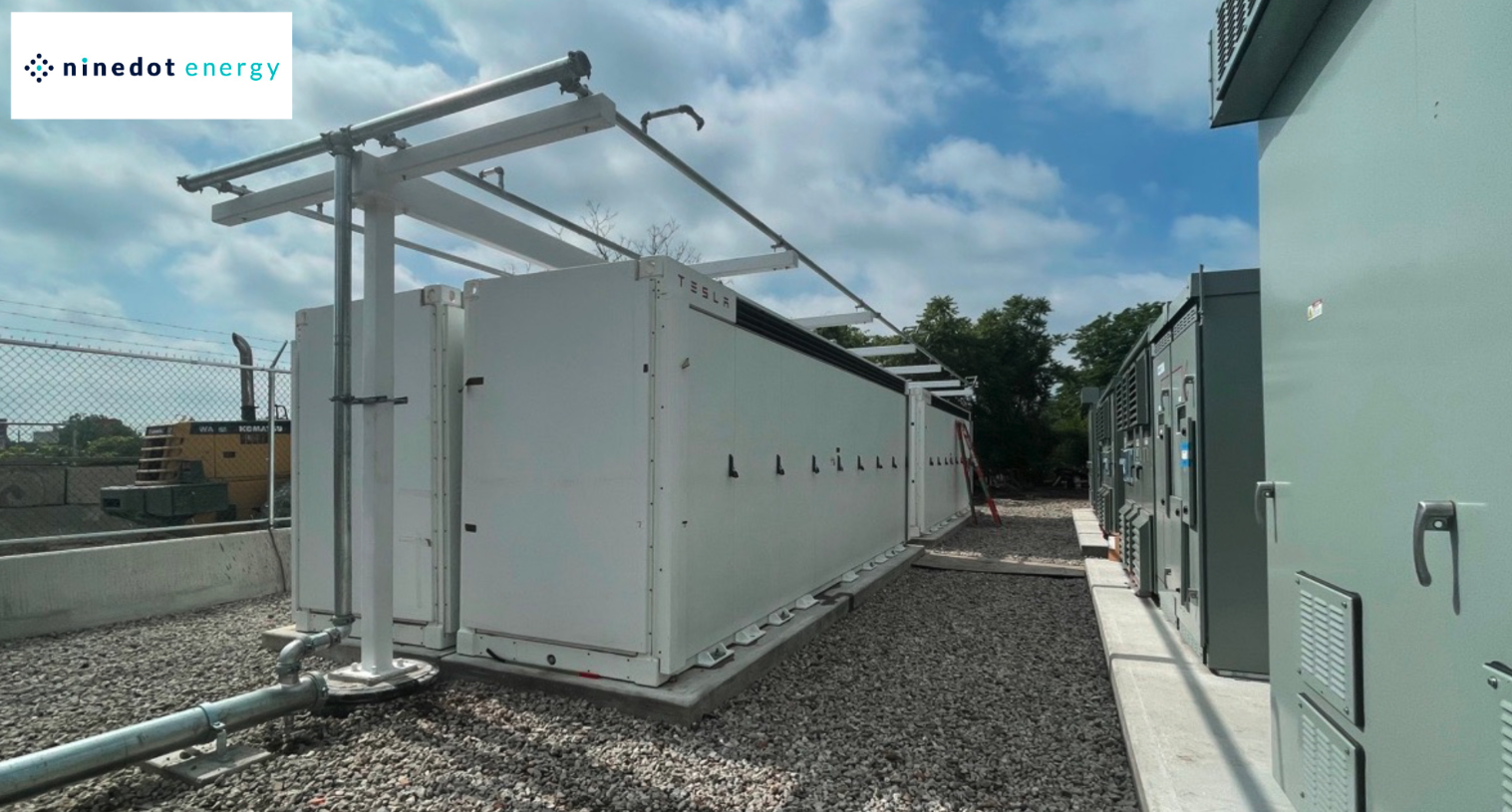 A 110MW/440MWh battery storage project in New York has been given the green light by regulators, ahead of the launch of tenders which could create a significant market opportunity in the state.
The New York State Public Service Commission (PSC) gave its approval earlier this month for the battery energy storage system (BESS) to be built in Brookhaven, a town in New York's Suffolk County by Holtsville Energy Storage.
This article requires
Premium Subscription
Basic (FREE) Subscription
Enjoy 12 months of exclusive analysis
Regular insight and analysis of the industry's biggest developments

In-depth interviews with the industry's leading figures

Annual digital subscription to the PV Tech Power journal

Discounts on Solar Media's portfolio of events, in-person and virtual
Or continue reading this article for free
The company is a wholly owned subsidiary of developer Savion, and filed an application for the construction and operation of the US$160 million project with the PSC in March this year. In addition to being responsible for its operation, Holtsville Energy Storage will also own the BESS facility.
According to the applicant, the project will create up to 200 local jobs and contribute to local taxes. The PSC found in considering the application that the BESS would reduce local reliance on polluting peaker plants that run on gas or oil.
Suffolk County is on New York's Long Island. The island is home to more than 4GW of peaker plants, which are only called into action for a few hours at a time, a handful of times a year – when electricity demand peaks, as the name implies – but are among the most polluting resources on the grid.
In a 2020 study, consultancy Strategen noted that Long Island's peaker plants tend to run only about 15% of hours in the year, but the cost to the Long Island Power Authority (LIPA) of running the often ageing plants was close to half a billion dollars annually.
Strategen found that more than 2GW of those plants could be cost-effectively retired and their role on the grid replaced by battery storage by 2030, saving LIPA and ratepayers exposure to hundreds of millions of dollars in fuel and maintenance costs in the process.
The PSC also found the Holtsville project to be aligned with New York's renewable energy and decarbonisation goals, which include sourcing 70% of electricity on the grid from renewable sources by 2030 and achieving net zero emissions by 2040.
'Bulk' storage solicitations could signal boom in New York
The state also has in place a target of deploying 6GW of energy storage by the end of this decade with an interim 3GW target by 2025. While that is among the US' most ambitious policy targets, regular readers of Energy-Storage.news will be aware that progress to date has been slow.
In a feature article for our quarterly journal PV Tech Power (Vol.34) published earlier this year, we heard how due to its policies, New York is often ranked among the leading state markets in the country for storage. In contrast, challenges to deployment have very much held it back from the sort of successes enjoyed by developers in Texas or California, the two standout leaders today.
California's CAISO market surpassed the 5GW deployment mark earlier this year, and while Texas' ERCOT is some way behind that, by the end of the year it could have nearly 10GW of deployments. New York on the other hand has stalled at fewer than 200MW of grid-scale BESS in operation and 1.6GW with state approvals that are yet to be built.
Jeff Bishop, CEO of developer Key Capture Energy (KCE) said in the feature article that New York's electricity system doesn't have the same level of volatility that ERCOT does. Without the need to balance out that volatility, the economic case for BESS in New York represents "missing money".
Bishop and other interviewees pointed out that New York utilities, tasked with procuring portions of that eventual 6GW, had rolled out requests for proposals (RfPs) that ultimately didn't award contracts with sufficient levels of renumeration to entice project developers to go ahead.
The good news, according to those sources, was that a new system of tendering for energy storage capacity will kick off the market, if and when it comes into play in 2024 as expected.
Called the Index Storage Credit (ISC), and drafted by the New York State Energy Research and Development Authority (NYSERDA) – one of the state agencies tasked with creating a roadmap to hitting those targets – it still needs approvals and is a work in progress.
A new whitepaper from another consultancy, Customized Energy Solutions, highlights that the ISC could help the business case for 'bulk' storage (defined as projects over 5MW) and push some of the 12GW of applications in the interconnection queue as well as contracted projects still unbuilt, into the black.
Customized Energy Solutions noted that the ISC could give much-needed revenue certainty to developers and investors.
The ISC is similar to New York's highly successful Renewable Energy Certificate (REC) programme in that developers bid a strike price into a competitive solicitation. That then represents the price awarded by NYSERDA, which then, once assets enter into operation, benchmarks a monthly reference price that they could earn from wholesale market arbitrage and providing capacity against reasonable expectations for asset revenues.
When the ISC plan was first announced, Bill Acker, executive director of technology development and trade association group NY-BEST said the structure of the proposed scheme was an elegant way to de-risk putting assets into operation, while at the same time giving the developer or asset owner the chance to maximise their revenues.
As Customized Energy Solutions pointed out, when the market reference price falls below the strike price in a given month, NYSERDA will pay out the difference, but when the reference price is higher than the strike price, the project pays the difference back to NYSERDA.
The proposed plan is subject to approvals and could change from its current form, but is expected by many in the industry to lead to tenders being held late this year and in Jeff Bishop from KCE's opinion will put the New York battery storage market in a very healthy place by mid-decade.
Customized Energy Solutions said projects would have the opportunity to overperform, but could be penalised for underperformance. The consultancy said that its impact on storage economics depended on how well it is implemented, but that it could give storage asset owners downside protection by ensuring a minimum revenue expectation can be met.
That would be crucial to BESS assets getting financing, similar in a way to how power purchase agreements (PPAs) have stabilised renewable energy revenues.
Incidentally, one other challenge for deployment in New York right now is the issue of fire safety. The state has seen a spate of lithium-ion battery fires in recent months. While the vast majority of those are thought to be caused by faulty or damaged micromobility products, e.g., scooters and bicycles, there have been three fires at BESS assets since May which have prompted state governor Kathy Hochul to convene a working group to take on the issue of BESS safety.
On that topic, the PSC said in approving Savion's Holtsville project that the developer was required to submit plans for emergency operations, fire control and suppression, as well as being required to submit notifications and reports in the event of any incident.
The developer must also consult with a fire expert on aspects of project design, construction, operation, maintenance and decommissioning, while the PSC said Savion, as a subsidiary of Shell Group, has the resources to comply with those requirements. The PSC said it tackled the topic of fire safety head-on with its consideration of the Holtsville application.
Starbucks subscribes to distributed BESS project
In this, the season of Starbucks serving the Pumpkin Spice Latte (not this author's favourite means of getting caffeine into the system, it must be said), the coffee-house operator has made a low-key incursion into the New York battery storage market.
Community-scale energy project developer NineDot said earlier this month that Starbucks has signed up as a subscriber to its battery storage site in Pelham Gardens, in the Northeast Bronx region of New York City.
While deployment of large-scale battery storage has been slow in New York, there have been some more successful efforts to support smaller-scale resources. One of those is the PSC-established Value of Distributed Energy Resources (VDER) programme, also known as the Value Stack.
Essentially, VDER compensates distributed energy resources for providing energy to the grid, but in doing so takes into account their location and the timing of their injection of electrons. In other words, resources that provide energy when and where it is most needed get higher remuneration.
NineDot is developing around 30 sites, each of 5MW and 4-hour duration (20MWh), one of which being the project Starbucks has subscribed to. NineDot got US$25 million financing from the NY Green Bank this summer. Meanwhile, at the recent RE+ trade event in Las Vegas, various sources discussed how VDER is one of the most successful programmes of its type in the US.
Our publisher Solar Media is hosting the 10th Solar and Storage Finance USA conference, 7-8 November 2023 at the New Yorker Hotel, New York. Topics ranging from the Inflation Reduction Act to optimising asset revenues, the financing landscape in 2023 and much more will be discussed. See the official site for more details.