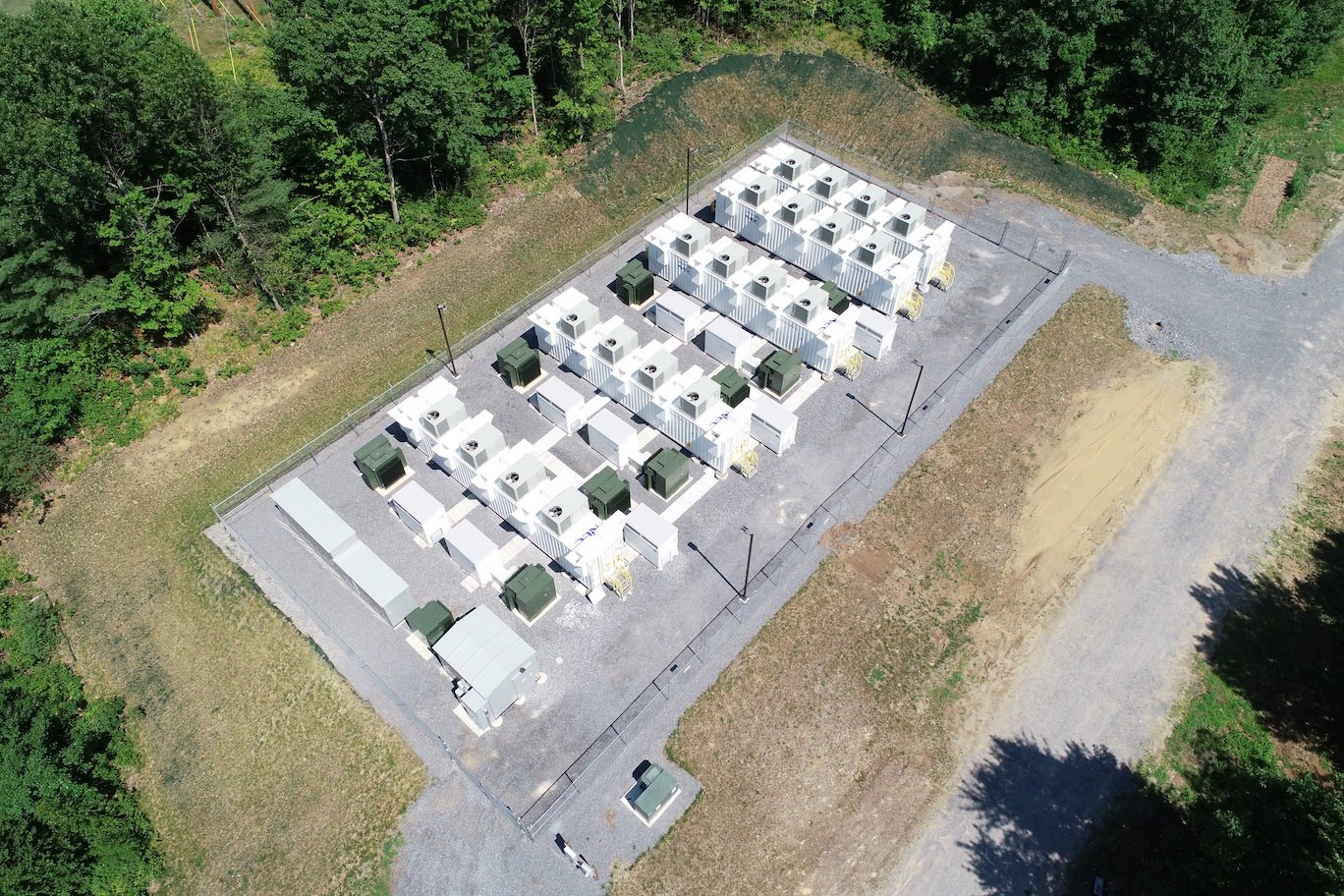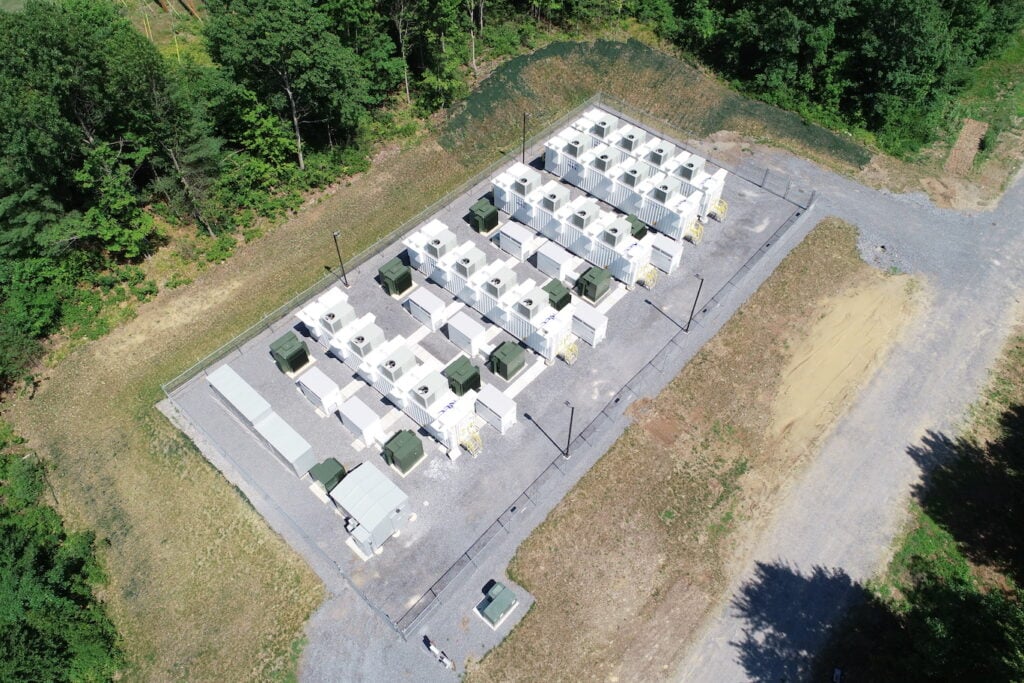 It's often considered among the leading US states for energy storage, but to date this reputation New York enjoys has been based more on ambition and favourable policy direction than action. Andy Colthorpe hears why this is expected to change in the next couple of years.
This is an extract of a feature which appeared in Vol.34 of PV Tech Power, Solar Media's quarterly technical journal for the downstream solar industry. Every edition includes 'Storage & Smart Power,' a dedicated section contributed by the team at Energy-Storage.news.
This article requires
Premium Subscription
Basic (FREE) Subscription
Enjoy 12 months of exclusive analysis
Regular insight and analysis of the industry's biggest developments

In-depth interviews with the industry's leading figures

Annual digital subscription to the PV Tech Power journal

Discounts on Solar Media's portfolio of events, in-person and virtual
Or continue reading this article for free
New York, New York," goes a popular song from 1978: "so good they named it twice". Energy storage industry observers may have been reminded of those words in early 2021 when New York governor Kathy
Hochul doubled the state's energy storage target from 3GW to 6GW, to be achieved by 2030.
That upping of the target set under Hochul's predecessor Andrew Cuomo is in line with the New York Climate Leadership and Community Protection Act (CLCPA) and its goals, which include achieving a carbon-free electricity system by 2040 and net zero emissions will be achieved by 2050, should all go to plan.
It's also important to note the relevance of the 'Community Protection' part of the legislation, which was enacted in 2019. Along with standards on labour and job protection, and stimulating the statewide economy, there is a strong intended environmental justice aspect to the CLCPA.
New York's fleet of thermal power plants includes about 6GW of peaker plants, often the most polluting to run among fossil fuel assets – and some of New York's peaker plants run on kerosene or heavy fuel oil, which are even dirtier than natural gas. Those were often built in poorer areas of New York City, which also housed many communities of colour.
Towards the end of 2022, the New York Climate Action Council, convened to oversee the CLCPA's implementation, published its Scoping Plan. This was followed by the publication of the long-awaited Energy Storage Roadmap 2.0 by the New York State Energy Research and Development Authority (NYSERDA) and the state's Department of Public Service, which set out how that 6,000MW energy storage target will be achieved.
Due largely to its favourable policy landscape, New York has sometimes been grouped among the US' leading states for energy storage. However, unlike the leaders Texas on roughly 2GW and California with double that for cumulative grid-scale installations, New York only had just over 116MW, albeit 1,230MW had been awarded or contracted for already by the end of 2021.
So, what has held New York back? And can Roadmap 2.0 put it into the fast lane?
'Missing money'
One answer to the first question above is "missing money", according to CEO Jeff Bishop of energy storage developer-owner Key Capture Energy.
"We've been developing in New York state since 2017, and we have a portfolio of about 1,000MW of projects that are under development there, including two projects that are currently in operation, KCE NY1, KCE NY 3, [and] we have one that is at the very end of construction now," Bishop says.
"For the rest of the state, the key question has been: how do you get the missing money? Where New York doesn't have the volatility of a market like Texas and so hence, there's not really the same value proposition there is down in Texas."
However, with its goals under the CLCPA, New York will need storage, and lots of it, to integrate all the new solar, wind, enable the retirement of fossil fuel plants and so on.
Regular readers of Energy-Storage.news will have seen that a key component of Roadmap 2.0, as it pertains to utility-scale energy storage – or 'bulk storage' – as the state defines it, is the planned introduction of tenders.
Those solicitations are still at the proposal stage, require regulatory approval and may change before being rolled out, but they appear likely to be an effective way to structure a market for battery storage, Bishop says.
"We really think that after this goes through all of the regulatory processes, and once they start issuing requests for proposals (RFPs), that this will be a way that we're going to be seeing storage really taking off in New York State by 2025."
Good market design, challenging timing
The result of that is the proposed Index Energy Storage Credit (IESC) programme. Similar to a Renewable Energy Credit (REC) mechanism, developers bid a strike price into a state-led procurement, indicating the revenue levels they need to realise to make a project work economically.
This strike price is benchmarked against a reference price indicator set by the state, in other words a "mechanism to look at what the project can reasonably earn in the standard ISO markets for capacity and day ahead energy," and then pays the developer the difference between reference and strike prices.
It preserves some of the best features of renewable energy procurement programmes, Dr William Acker, executive director of trade association and technology accelerator New York BEST (NY-BEST) says, keeping sufficient performance risk on the developers and encouraging their market participation.
The big risk, and the big persistent challenge, is that of timing, according to energy storage market analyst Vanessa Witte at Wood Mackenzie Power & Renewables. With NYSERDA unlikely to open up RFPs until 2024 at the earliest, it remains unanswered whether the state is able to hit its target in time.
The New York ISO market is "not an easy market to construct in," and 2030 may be "cutting it close," Witte says, observing that a couple of developer contacts have expressed that opinion. New York will get to its targeted 6GW and likely surpass it, "but when is that really going to happen?"
There has also been frustration, Witte says, that New York utilities such as Con Edison have not been procuring large volumes. RFPs issued have set prices that aren't reflective of market value. That said, this is the sort of challenge the Index Credit has been created to solve.
One immense boon for energy storage development is the passing of the Inflation Reduction Act (IRA). While there are many facets to that legislation, the introduction of the standalone energy storage investment tax credit (ITC) could unlock opportunities for New York developers.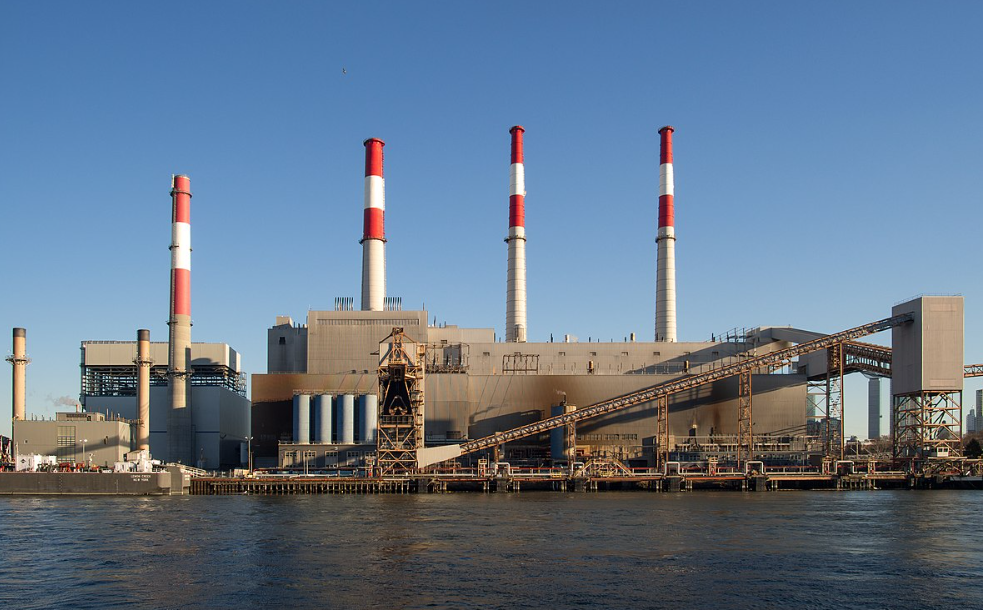 Developers keen on New York despite uncertainties
"Companies like mine are attracted to states that have aggressive policies, and goals and that are backing those up with opportunities to have stacked revenue streams around energy storage," says Kelly Sarber, CEO of Strategic Management Group, a developer of more than US$6 billion of US clean energy projects, and on the Board of Directors at NY-BEST.
New York doesn't quite have those fundamentals in place, with utility-scale storage only able to play into capacity and wholesale arbitrage markets, which "doesn't support building big merchant energy storage projects," Sarber says.
"California and Texas are leading the nation in the deployment of energy storage, and it all has to do with the way that those markets are constructed, and developers are not afraid of risk," the developer says.
"You've got different revenue streams that are more predictable in those markets. You've got the benefits of energy storage being able to be monetised in those markets, to a degree that they're not currently being monetised in the New York market."
Nonetheless, Sarber has "probably 3,000MW incubating" in the New York market, with sites and substations acquired. In fact, as of April 2022, there was 12GW of energy storage in the NYISO interconnection queue, double the 2030 target.
That congested queue could however give the impression, or an "artificial comfort level" that achieving the goal will be relatively easy, due to a lot of developers seeing an opportunity coming, possibly with a view to flipping projects and selling them on.
'Good projects will always get built'
Sarber says, however, that as a prolific developer, she is bullish on the New York market's growth path ahead. The type of energy storage projects Strategic Management Group is working on are "necessary" for the state, and backed by strong policies, New York can achieve 6GW.
"I'm just nervous about the time that's going to take, and whether we have enough time to get 6,000MW of energy storage built in New York by 2030, based on where we're at today."
Fellow developer Jeff Bishop at Key Capture Energy is similarly bullish and says the company has been encouraged by the state's proactive approach and "massive amount of work" by stakeholders, citing that it's a question of when, not if, New York's bulk storage buildout will happen.
"My macro view is: good projects will always get built. It's just a question of timing. As we're looking at New York, with all of their climate goals, 6,000MW is going to be the minimum of storage, quite frankly, where they're going to be needing longer duration storage coming up, they're probably going to be needing some clean hydrogen.
"I learned a long time ago not to ever bet against New York and New England, where they definitely will achieve the climate goals that they have in place. Sometimes it takes longer, but [they] always get there."
This is an extract of a feature which appeared in Vol.34 of PV Tech Power, Solar Media's quarterly technical journal for the downstream solar industry. Every edition includes 'Storage & Smart Power,' a dedicated section contributed by the team at Energy-Storage.news.