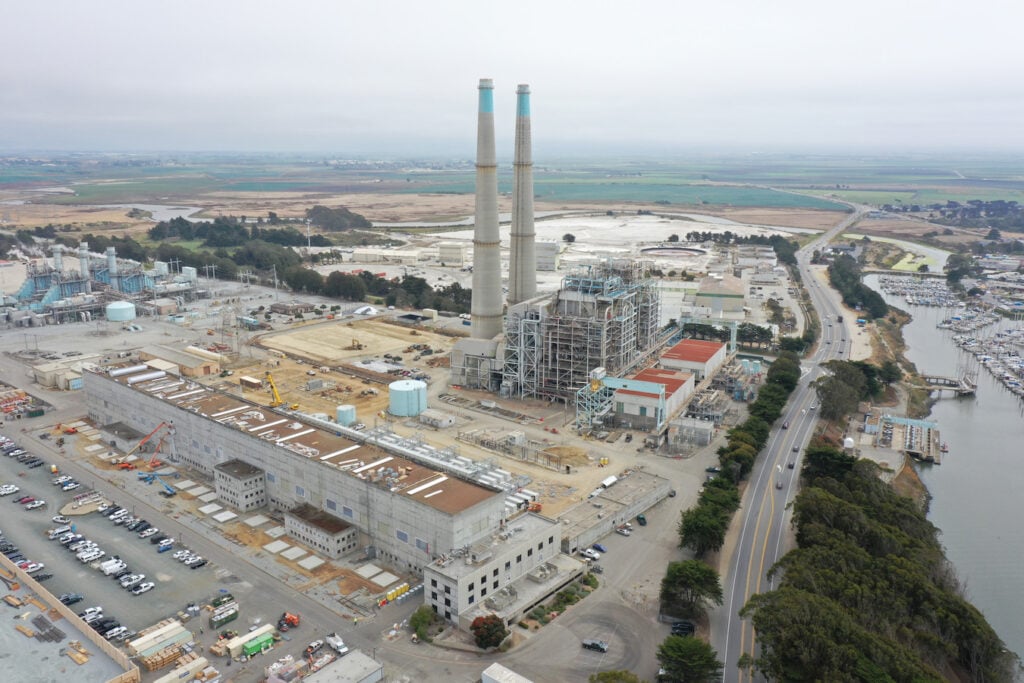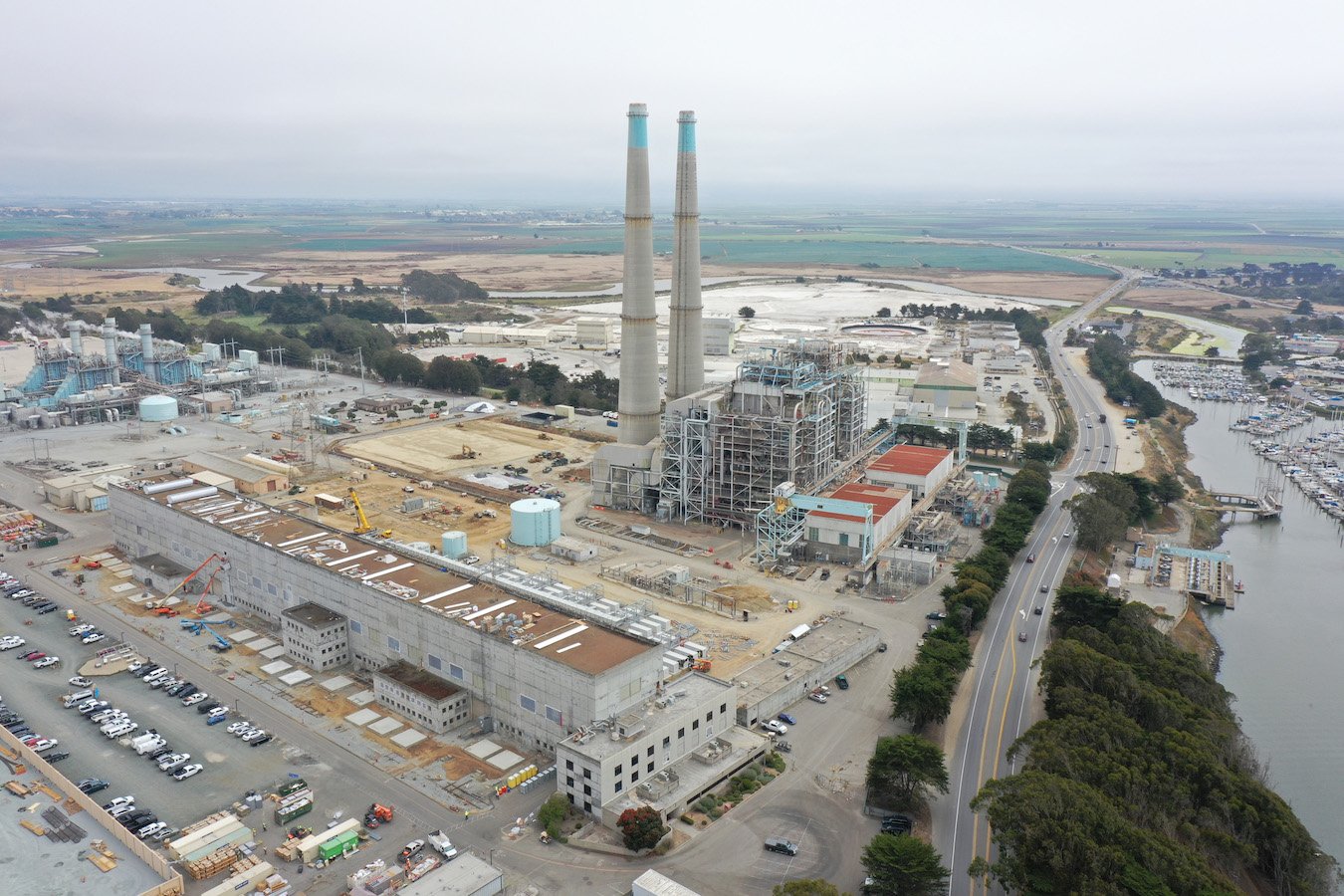 It has been our busiest year so far since the website was launched back in late 2014, when it was still known as PV Tech Storage. That should not be a surprise to anybody really — each year gets busier, bigger and (mostly) better for the energy storage industry as a whole.
Let's take a look now and see which news stories were most read during 2021, counting down from 10 to one, in order of page views.
This article requires
Premium Subscription
Basic (FREE) Subscription
Enjoy 12 months of exclusive analysis
Regular insight and analysis of the industry's biggest developments

In-depth interviews with the industry's leading figures

Annual digital subscription to the PV Tech Power journal

Discounts on Solar Media's portfolio of events, in-person and virtual
Or continue reading this article for free
Solar Media editor-in-chief Liam Stoker and I discussed some of these, plus some of the biggest stories in solar PV, for the December edition of our podcast, which you can take a listen to here. 
It just remains for us to thank you all for reading the site and engaging with us throughout the year. It's been tremendously exciting and remains a privilege to report on this industry for you all.
We are on a brief but hopefully well-earned break until early in 2022. We very much look forward to seeing you then!
Click the headline to read the full story:
10. Terawatt-hour of energy storage by 2030: BloombergNEF forecasts boom in installations
15 November 2021
The energy storage decade has truly begun, BloombergNEF analysts said a couple of months ago. The firm has predicted that there will be investment worth US$262 billion in making 345GW / 999GWh of new energy storage deployments by 2030, adding up to cumulative installations of 358GW / 1,028GWh.
The forecasts seem mostly in line with predictions from other research and analysis firms, although some industry folk have said they believe even these big forecasts are conservative, since they don't take into account a range of new applications for energy storage such as storage-as-transmission, which could open up new markets.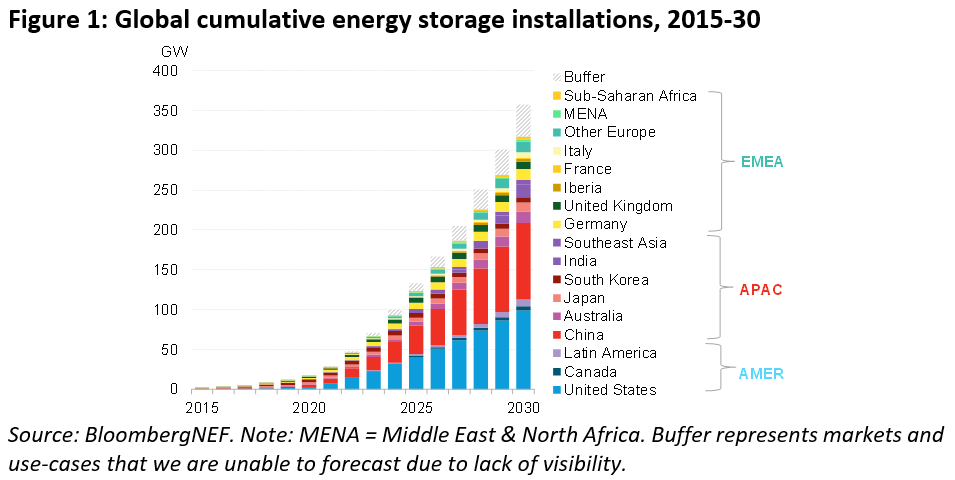 9. World's biggest solar-charged battery storage system unveiled in Florida
15 December 2021
The story that came latest in the year to make it onto our top 10 list and a fairly self-explanatory one.
Florida Power & Light brought online the 409MW / 900MWh Manatee Energy Storage Center, which charges from an existing 75MW solar PV power plant. The utility, part of the NextEra portfolio of companies, completed the battery project in about 10 months, from February to the inauguration in early December.
8. ESS Inc becomes 'US' first publicly-traded long-duration energy storage company'
12 October 2021
ESS Inc is the holder of proprietary technology which makes the Oregon-headquartered company the only provider in the world of a flow battery based on an iron and saltwater electrolyte.
Claiming its use of abundant, non-toxic materials as a competitive advantage, ESS Inc completed a business combination with ACON S2 Acquisition Corp in October to gain a listing on the New York Stock Exchange. One of a number of SPAC mergers throughout this year, ESS Inc claimed the position of "first US long-duration energy storage company" to list. Rival EOS Energy Enterprises went public in November 2020, but technically speaking, EOS' battery is a three-hour device stackable to 12 hours+, as opposed to ESS Inc's flow battery, which is immediately scalable to longer durations.
7. Stem Inc becomes 'first publicly-traded smart energy storage company' as SPAC merger completes 
29 April 2021
An earlier entrant in the SPAC wave of public listings. "Artificial intelligence-driven" smart energy storage company Stem Inc, one of the pioneers of the US commercial and industrial (C&I) space, got its own moment in the sun in April. As with the other SPAC mergers of this year and last, financial disclosures ahead of and around Stem Inc's listing showed the tightrope that many companies are on: the battle ahead to reach profitability will be fierce, but the rewards potentially immense.
6. Investigation begins into overheating incident at world's biggest battery storage facility
8 September 2021
An unhappy moment for the world's biggest battery storage facility at Moss Landing, California, which had only reached its full 400MW / 1,600MWh size and capacity a month or two earlier.
Some of the battery modules overheated in the 300MW / 1,200MWh first phase of the plant, which went online at the very beginning of the year. Safety features kicked in after temperatures exceeding operational standards were detected in a small number of modules.
While there is an element of caution that had to be implemented, with part of the project taken offline, this story nonetheless showed that close monitoring and early intervention can prevent situations from escalating. Battery energy storage is only a decade old as an industry, and some difficult technical situations are likely to arise. It is how the industry responds and puts best practices into place which will characterise its future.
5. Australia's electricity market rule change that will be 'massive' for batteries is imminent 
20 September 2021
Australia's National Electricity Market (NEM), which covers wholesale electricity markets across most of the country, introduced several rule changes throughout 2021 and has indicated more on the way, but this was the one that appeared to most interest Energy-Storage.news readers this year. 
Five-Minute Settlement (5MS) of wholesale electricity market prices have been introduced in the NEM, replacing the 30-minute wholesale electricity spot market settlement period rule which has been in place since 1998.
We are yet to really see what the impact of this rule change will be — early indications are that it has had mixed results — but certainly those in the clean energy industry in Australia have been excited to see it introduced since early October.
4. Stem Inc has tough path to profitability with SPAC merger and stock exchange listing up ahead 
17 March 2021
Ahead of Stem Inc's NYSE listing, we took a closer look at the California company's disclosures to the Securities and Exchanges Commission (SEC), detailing the risks — and rewards — that come with taking the fast-track approach to scaling up. How Stem and the other newly-public energy storage companies will fare could be among the big stories of 2022, as well.
3. Honeywell says flow battery can meet utility sector's 'core need' for long-duration energy storage
26 October 2021
Along with ESS Inc's entry earlier in this list, the only flow battery story to make it into our top 10 — but don't be fooled, interest in flow batteries has been growing and growing among our readers through this year (and last).
Honeywell launched its flow battery in October, ending months of speculation on what the company has been working on in the long-duration technology space. Speculation began again after the launch, with the electrolyte chemistry still undisclosed. It'll be interesting to what the competitive dynamic will be between big names like Honeywell and Lockheed Martin with their more recent launches versus the smaller but more established names in the flow battery space, like Invinity, ESS Inc and others.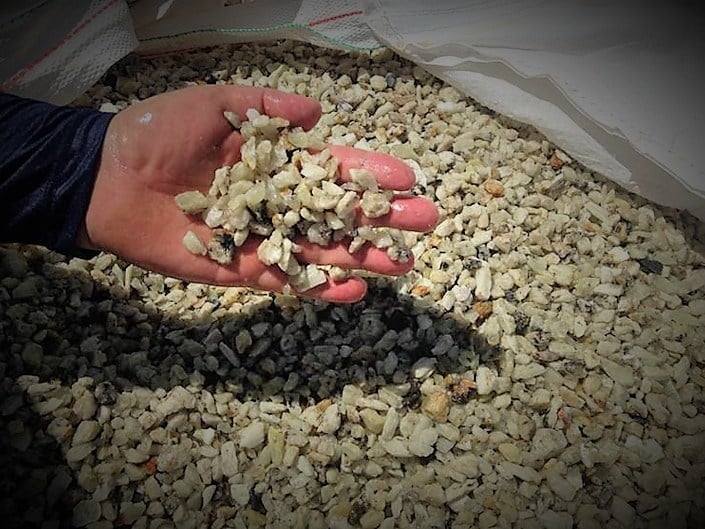 2. LG Energy Solution's six-year deal 'signals importance of securing lithium supply' for ESS industry
12 October 2021
We suspect supply chain issues will become a big talking point for energy storage in 2022, much as they have been for solar PV in 2021 — although perhaps not to the same extent.
The biggest supply chain story for Energy-Storage.news this year followed LG Energy Solution signing a six-year off-take deal for battery grade lithium from startup Sigma Lithium. Supply chain expert Shawn Shaw at Clean Energy Associates told the site that the deal was significant not just in the fact that LG ES was locking in long-term supplies, but also because Sigma is defining its business model by its sustainability aspects.
1. At 300MW / 1,200MWh, the world's largest battery storage system so far is up and running
7 January 2021
Published at the beginning of the year, but still not overtaken: US retail electricity and power generation company Vistra Energy and its project partners brought online Phase 1 of Moss Landing Energy Storage Facility just before the end of 2020.
The 300MW / 1,200MWh system was connected to the power grid and began operating on 11 December 2020 at the site of a natural gas power station in California, Vistra announced on 6 January.
Phase 2 was completed in the third quarter of the year. The site has the potential to support up to 1,500MW / 6,000MWh energy storage, "should market and economic conditions support it," Vistra said.
It'll be interesting to see how many more projects of this magnitude or bigger we see in 2022.