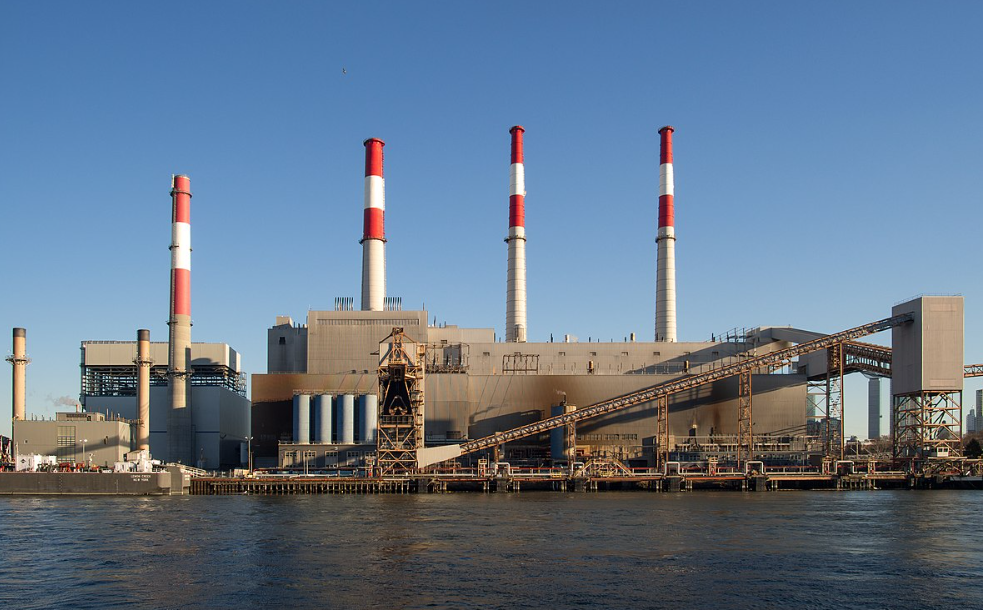 New York consistently ranks among the top US states for energy storage according to analysis groups like Wood Mackenzie Power & Renewables.
But the drop-off from the standout leaders like California or Texas down to New York is a big one. Texas is at around 2GW of large-scale deployments and California more than 4GW of cumulative installations, while New York has scraped together just over 110MW to date, albeit with more than a gigawatt of contracts in place.
This article requires
Premium Subscription
Basic (FREE) Subscription
Enjoy 12 months of exclusive analysis
Regular insight and analysis of the industry's biggest developments

In-depth interviews with the industry's leading figures

Annual digital subscription to the PV Tech Power journal

Discounts on Solar Media's portfolio of events, in-person and virtual
Or continue reading this article for free
New York's high ranking is down largely to the ambitions of the state's policymakers, who have set a deployment target of 6GW by 2030 and an interim 3GW by 2025 target, expected to comprise largely of what the state defines as 'bulk' storage assets of over 5MW each.
We hear directly from two leading developers of energy storage resources in the state, who explain what the industry can get excited about as the market develops – and what it should be wary of.
These interviews, with Kelly Sarber of Strategic Management Group, and Jeff Bishop of Key Capture Energy, were used in part for the recent feature article, 'Hunting the 'missing money' in New York's energy storage market'.
The article ran in our quarterly journal PV Tech Power (Vol.34), which you can subscribe to, to read in full, or read an exclusive extract of the article at Energy-Storage.news, here.
In today's instalment, we kick off with the views, observations and insights of Kelly Sarber, CEO, Strategic Management Group.
Sarber is, in her own words, "a prolific developer," who has worked on "thousands of megawatts" of clean energy projects in California and Arizona as well as New York. The CEO is also vice chair at NY BEST, the trade association and technology consortium tasked with accelerating the energy storage industry in – and for – the state.
Kelly Sarber is also "very bullish" about the prospects for energy storage in New York, but doesn't pull any punches when it comes to articulating the challenges ahead.
What's your take on the recently-published Roadmap 2.0 for implementation of New York's energy storage target, which included an Index Storage Credit mechanism, similar to a Renewable Energy Credit (REC) which would create competitive solicitations for 'bulk' storage contracts with the state? And what are your views on the potential for large-scale energy storage in New York?
Companies like mine are attracted to states that have aggressive policies, and goals that are backing those up with opportunities to have stacked revenue streams around energy storage.
That's really been what the crucial challenge has been around, utility-scale in that market. It's because right now, the way the market's constructed only has capacity and wholesale capacity arbitrage. The way that's been forecast, it doesn't support building big merchant energy storage projects.
So, while there's a lot of interest and a lot of companies and a lot of projects that are being discussed, right now, our 100MW project with [utility] Con Edison is the only project that has a utility-scale contract with Con Edison in that market.
A lot of that is because of the way that they are required to perform in the market because they have a ceiling price that they're allowed to pay for energy storage by the (state's regulatory Public Service Commission) PSC and that price needs to be adjusted to make it more realistic. It's too low for that market.
The Roadmap 2.0, I would say that we're also optimistic, but there's a timing gap, because of the year it's going to take for the state to receive comment back on the map, then make some of these adjustments and then to go out to procure for it with some type of offtake agreement.
One of the questions that I continue to ask, and that hasn't really been figured out is: how can they have other revenue streams attached to that?
The New York State Energy Research and Development Agency (NYSERDA) will likely be responsible for administering the Index Storage Credit and the auctions for procurement. From what we have heard, the scheme will be designed to guarantee revenues, but also keep some of the risk on developers so that the state isn't overpaying. What sort of things will NYSERDA have to take into account for it to be successful?
There's no surprise why California and Texas are leading the nation in terms of the deployment of energy storage, and it all has to do with the way that those markets are constructed, and developers are not afraid of risk.
You've got different revenue streams that are more predictable in those markets. You've got the benefits of energy storage being able to be monetised in those markets, to a degree that they're not currently being monetised in the New York market.
So for example, resource adequacy in California, voltage support, those are sort of 'side arbitrage' revenue streams that help you to hedge your merchant risk on those projects, because you're getting paid for different benefits, not just for wholesale power.
Working with (grid and wholesale market operator) NYISO in that market, to address some of the shortfalls in the current way that energy storage is being rewarded, would really help that market evolve stronger, as well as the state through NYSERDA and even through the utilities in terms of procuring with a PPA that has a good offtaker guarantee.
I've got probably 3,000MW incubating in that market. I've got sites for projects, I've got substations. Obviously, the queue right now is very congested (as of last April, there were 12GW of projects waiting in the queue – editor), and it's giving an artificial comfort level as to what projects are coming, because if you really go in and look at those queue positions, a lot of those projects don't have sites.
From a developer standpoint, a lot of opportunistic developers have gone in and acquired queue positions and then are hoping to flip them, but you need sites and that's another issue, in Zone J, how expensive property is and the properties that are suitable to site utility-scale are typically in industrial locations. Property there is at a premium, to work competing with very expensive, competing uses for land that would be very suitable to site large container fields, which is basically what we're building there.
The Fire Department of New York (FDNY) is very particular about where they want to see a critical mass of these facilities, if you're building a 50MW – 200MW energy storage facility, they're going to have an opinion about where they want those placed, and their opinion is they typically want them in very industrial locations outside, and a preference for being close to the water.
Fossil fuels-to-storage, in a literal sense
In terms of finding sites and grid connections, we have seen announcements from power producers or generation companies of various kinds in New York looking to site battery storage at existing or retiring thermal power plant sites. There's also a strong environmental justice component to New York's Climate Leadership and Community Protection Act (CLCPA) legislation, which seeks to redress the fact that many fossil fuel plants were historically built in low-income or disadvantaged communities.
Is fossil fuel-to-storage a way to tackle some of those challenges?
Anybody that has a natural gas plant in New York City is looking at pivoting those resources to energy storage.
Whether they're government-owned: New York Power Authority (NYPA) owns six right now that they're looking at converting to energy storage. They were out to bid over the summer time and have selected, and are getting ready to rank companies that were successful in that RFP, as is Long Island Power Authority (LIPA).
So those two state agencies have gone to bid to attract private partners to do those projects. That's happening.
Then in the privately held business, for example, LS Power at Ravenswood (Ravenswood Generating Station, New York's largest thermal power plant), they're looking at how they could pivot that plant to a more favorable use for the future, because the way that the air permits are now, they have problems running those plants during certain times of the year.
That being said, they're still getting hundreds of millions of dollars in standby fees, so from their point of view, in some cases, it's easier just to wait until that market catches up to them, and they continue to get paid for that natural gas plant as a standby because of the importance of resiliency within the Zone J.
Right now, there's a resiliency issue in that market. It's a friction between the environmental justice goals of getting all these plants turned off, and the inability to have them replaced quickly by energy storage.
How that nexus happens is very important because energy storage is going to be the component that brings that resiliency needed to replace them, whether it's natural gas, or diesel, or whatever the fossil fuel plant is.
You've got to have really deep pockets, and you have to have patience, because these policies are taking a while to happen, and yet, in the meantime, if you're holding on very large pieces of property, waiting for that opportunity, it's extremely expensive.
I think one of the outcomes of this is going to be that the companies doing business in New York City are going to be financially very strong and have patient money. They'll probably start having market desks, because some of the opportunities are going to be around merchant, and so if you're building a merchant plant, you'd better have a sense of what your market is going to look like when that project comes online. So, again, strong companies with trading desks that have the ability to vertically integrate into the lithium-ion chain so that they can control that commodity risk, is another really important thing that I'm seeing happening in the market.
Because right now, it's different than it used to be: you would bid into a PPA, you could win, it takes three years to build your project, and in the meantime, the pricing of your commodities has decreased, and so whatever you bid now, you may be making a little bit more money because you took advantage of that demand, of that supply curve dropping.
In our business now, those prices have gone way up and there's no way that you can set those prices. So the developer has to take that risk.
That's another change to the market that has brought an additional complexity to a development path that is already complicated.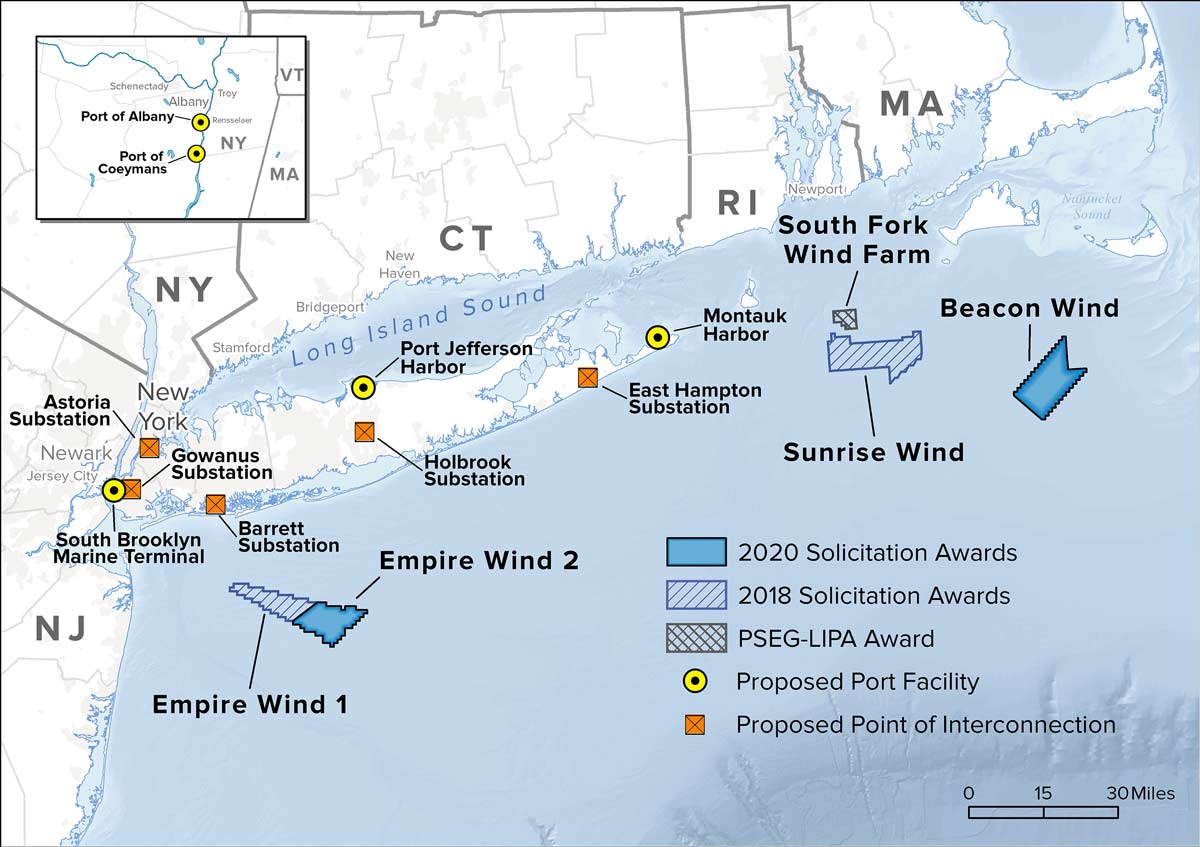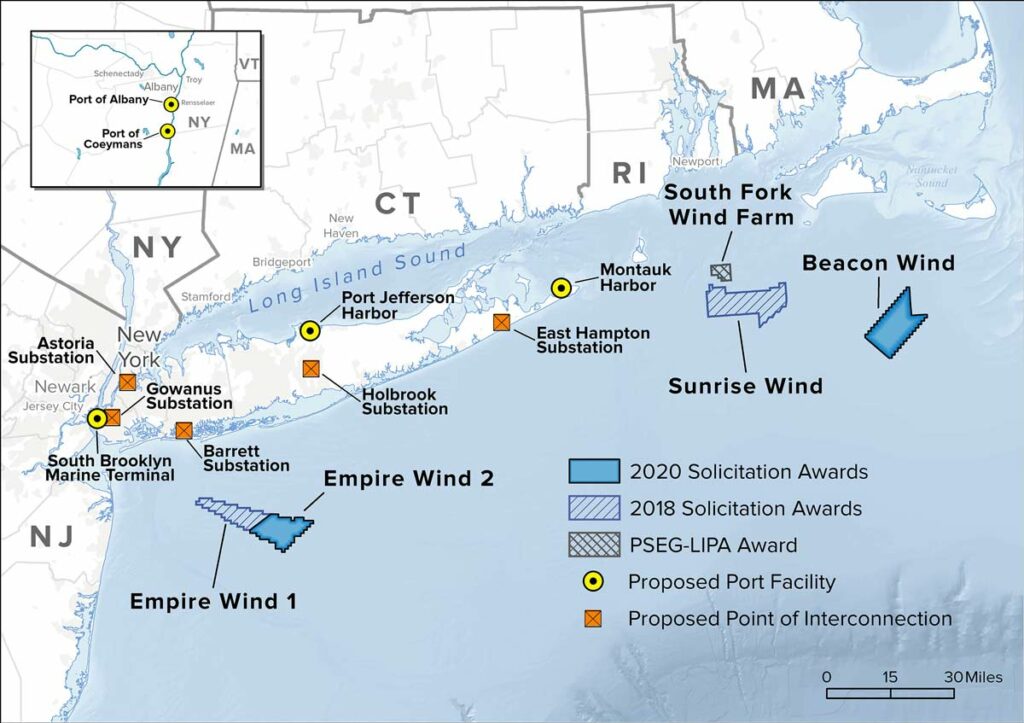 Indeed, the clean energy industry has become so used to the prices of key equipment like solar PV and batteries falling year-on-year that the last couple of years where they haven't has been a shock. Meanwhile, the plan to convert Ravenswood Generating Station has received support and endorsement from the state. Are projects like that still going to be difficult even with that sort of backing?
One of the issues there is that, for example, NYPA has two plants that they want to turn off and replace with batteries.
Both those plants are 79.9MW, because they were under the 80MW threshold that triggered a public hearing. So they built, all under 80MW throughout the city for resiliency, and this is like 20-plus years ago.
But the problem with those footprints is, while they have very good interconnective features to substations located close by, it's very difficult to fit 80MW of batteries at those locations. So megawatt-for-megawatt, as you get bigger, you start finding that your footprint is constrained, so that you don't have the ability for a one-on-one megawatt replacement, because the footprint for that natural gas plant is smaller than what I need for a layout of a container field.
So that's going to be a little bit of an issue for a one-to-one conversion, but it's still going to happen because energy storage is really the only technical ability to replicate a natural gas plant without having emissions, if you can use renewable energy as what you're charging with.
We haven't yet talked about offshore wind. New York is targeting 9GW of offshore wind by 2035, considered the US' biggest target for the technology. What effect will that have on the market dynamics for energy storage?
Having offshore wind coming into that market, it's been a real boon for energy storage, because you've got very large transnational companies like Equinor, Orsted and companies like that coming in, and they're getting ranked higher in their bid proposals by attaching storage to their projects.
So again, some of these companies have looked to bring in power from offshore wind and then co-locate energy storage, whether they're developing them or they have partners that are, that's been a real breath of fresh air to the development community in New York.
The issue becomes again that these contracts aren't necessarily long-term contracts and they're not necessarily guaranteed. So again, the secret to get the business really maturing and growing quickly is guaranteed revenue streams that help you meet your financing requirements in the long-term for these projects, unless you put your balance sheet up and you feel the merchant market's going to meet your profit expectation.