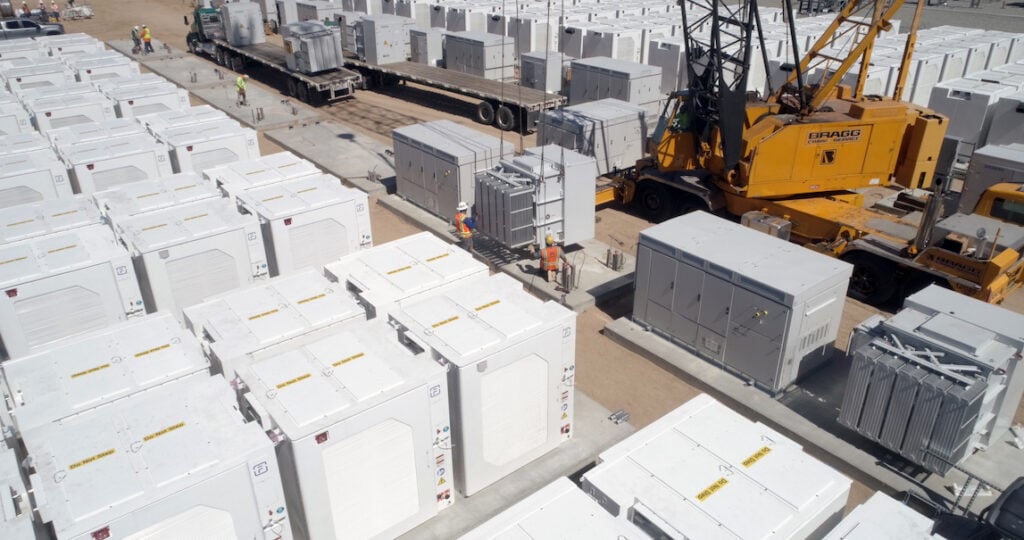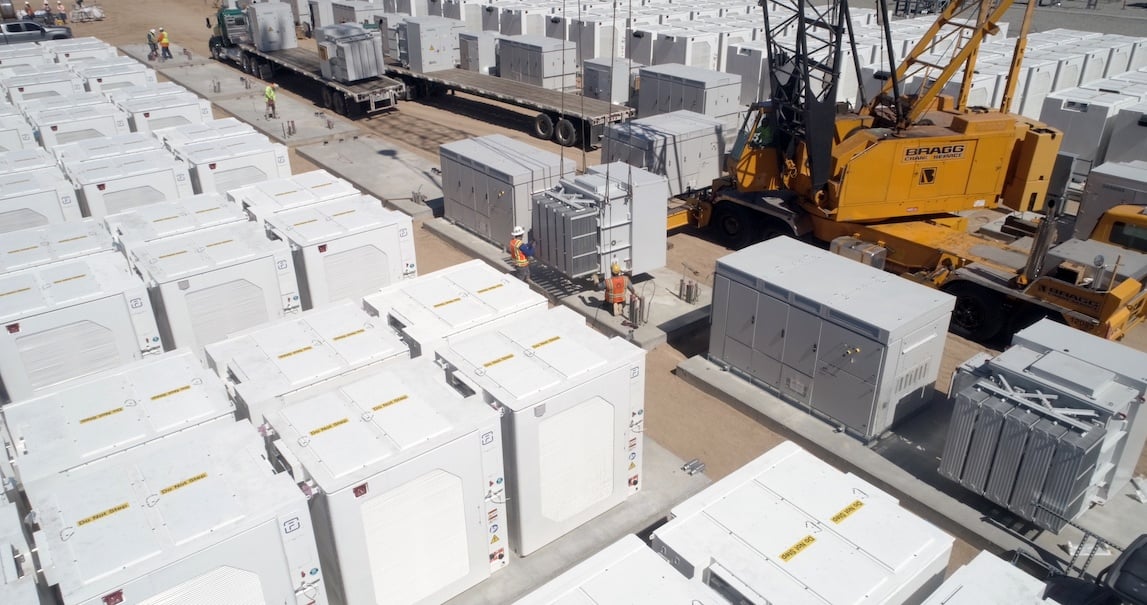 The year is almost over. According to recent statistics from Wood Mackenzie Power & Renewables and what we've been hearing from numerous industry sources throughout 2021, it's been a massive year for energy storage.
About a decade since the first grid storage projects started being deployed, we are now entering a decade of massive deployments in maturing markets like the US, UK, Australia and China and other markets are emerging in mainland Europe and across the wider Asia-Pacific region.
This article requires
Premium Subscription
Basic (FREE) Subscription
Enjoy 12 months of exclusive analysis
Regular insight and analysis of the industry's biggest developments

In-depth interviews with the industry's leading figures

Annual digital subscription to the PV Tech Power journal

Discounts on Solar Media's portfolio of events, in-person and virtual
Or continue reading this article for free
Now, we're privileged to be able to bring you the thoughts of leaders from across the industry in our series of end-of-year blogs.
We begin with some opinions, recollections and a prediction or two from Fluence CEO Manuel Perez-Dubuc and Powin Energy executive VP Danny Lu.
Each of these US-headquartered technology providers has made landmark deployments during 2021: either in terms of growing scale, charting new geographical territories for storage or innovative technologies, or indeed a combination of those things.
Fluence
Manuel Perez Dubuc, CEO
What did the energy storage business in 2021 mean for your company and how did it compare with previous years?
Energy storage really started to come into its own in 2021. Despite the pandemic, Fluence had a record-breaking year across business lines: in FY21, we entered 1,311 MW of energy storage product contracts; 1,959 MW of energy services contracts; and 2,744 MW of Fluence IQ digital contracts.
How are the business models for energy storage evolving?
As the business case for energy storage becomes stronger in markets around the world, we're seeing newer players like financials getting into the sector. Those new players are driving demand for innovative business models like storage-as-a-service.
In addition, newer applications for energy storage – like storage-as-a-transmission-asset – may require different deal structures than an application like storage-as-a-peaker replacement.
Most importantly, we're seeing significant demand for digital products that optimise assets – both renewable and storage. The business model and economics of combining energy storage plus services plus digital optimisation is powerful, and we expect interest in that type of combination offering to grow.
Have there been any major challenges the industry has faced this year and faces going forwards, and how do you think they can be solved?
The energy storage industry, like every other industry on the planet, is dealing with pandemic-related shipping, supply chain and logistics issues. Global shipping delays are impacting anyone who wants to bring goods from Asia to the Americas or Europe.
While we cannot predict the shipping markets, we're seeing the situation start to stabilise in terms of price and reliability, and we expect it to normalise by Q4 of the 2022 calendar year. Ultimately, we believe this will be a brief speed bump in the clean energy transition and energy storage industries rather than a long-term disruption.
What will 2022 bring for your company and for the wider energy storage industry?
Energy storage is essential to the clean energy transition, not only for storing intermittent wind and solar, but also for stabilising the grid, and demand will only increase as countries accelerate their renewable energy deployment. We are planning to ramp up our regional manufacturing capabilities in North America and EMEA to meet that demand.
We'll also see more interest in newer applications like storage-as-transmission-asset, and storage-as-virtual-reservoirs – Fluence has already begun working on or completed projects for these use cases in Lithuania and Chile, respectively, and we're very excited about the growth potential there.
And as grids become more complex and asset owners seek to optimise revenue, we believe we'll see increased interest in digital tools to optimise both individual and entire fleets of renewable and non-Fluence storage assets.
That interest can drive expansion of the ecosystem we're building with our three business lines – energy storage products, services, and digital applications.
Which regional markets or market opportunities are the most promising for your energy storage business today and why?
One of the exciting opportunities that we are seeing is the development of additional customer segments. These can be driven by geography, application or customer-buying preference. For example, we see very exciting segments on the grid side developing around transmission and distribution (T&D) and solar-plus-storage applications.
From a geographic perspective, we are very much a global organisation with significant growth in the Americas, EMEA and APAC. India, for instance, is a significant and strategic market for us. It has made a meaningful commitment and recently announced a 1GWh storage tender – and we believe that is just the tip of the iceberg. Our team did the first battery-based energy storage project in the country, so we have an opportunity to bring our best-in-class technology and superior experience to that market.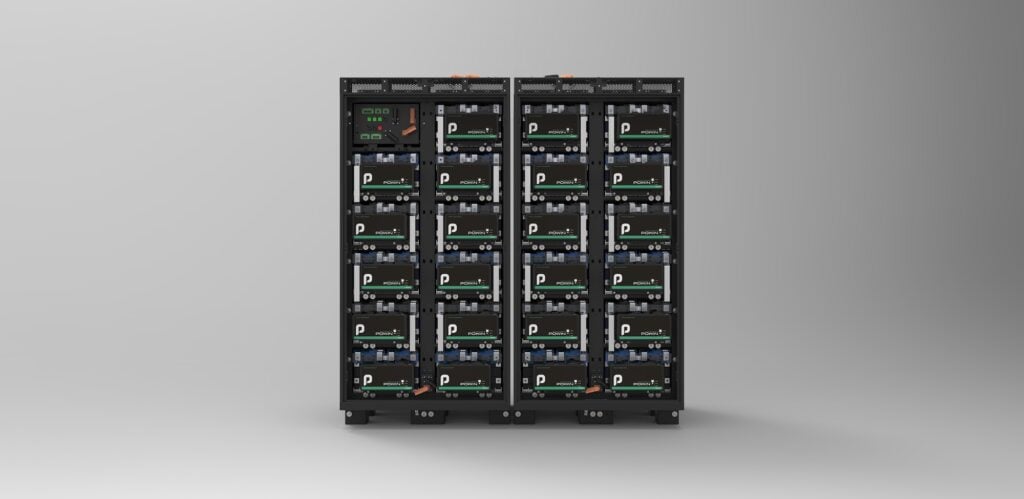 Powin Energy
Danny Lu, executive vice-president
What did the energy storage business in 2021 mean for your company and how did it compare with previous years? 
Supply chain constraints were a significant issue for the market. Even though there were many things that could have hurt our business or impacted delivery timelines, Powin solidified its position in the market with solutions for the issues we faced.
Powin's diverse cell supplier network and multiple manufacturing locations allowed us to stay ahead of the constraints and we experienced continued four-fold growth of our contracted pipeline and captured higher market share.
It was also a big year for Powin in terms of investor relations and financing. In April, we brought on Trilantic North America and Energy Impact Partners (EIP) as new equity investors.
We also grew the size of our systems and our pipeline of projects. The much larger project sizes are a testament to the increased value of storage in the energy market. Powin was there to support this development through our unique business model.
Successfully managing larger systems, with the added difficulties of a constrained supply chain, while rapidly growing our company, is a tribute to the deeply passionate and flexible team we have at Powin.
How are the business models for energy storage evolving? 
Battery integrators are increasingly moving towards battery management system (BMS)-level controls and cell suppliers are offering more complex solutions, including added control functionality. Powin is exceptionally situated here as we made the decision early on to retain full control of our systems vertically Integrated from cell level to cloud level controls.
This puts us several years ahead of some competition who are just now making the move to in-house BMS functionality.
The execution of existing business models are maturing. Four-hour peaking capacity, coupled solar-plus-storage, the fast response regulation services; these are industry applications that are becoming more and more lucrative, causing mass scale deployments to energy markets.
What are some of the technology or industry trends you have observed: which of those are the most exciting and conversely are any of them fads that you think will be gone within the longer term? 
Focus on safety is an important industry trend. We have added deflagration panels as well as hydrogen sensors to our enclosures. We have added a lot more UL9540A-style fire, thermal runaway testing of all different levels.
At the battery level, the maturation of UL9540A through the fourth edition has provided a reliable standard for reference. We expect the trend towards standardisation of codes for the effectivity and safety of deployed systems to continue to evolve and mature. As a leader in the industry, Powin takes pride in participating along the leading edge of safety testing and education with our partners and customers on battery systems.
Our customers are looking for deeper transparency and data sharing within their energy storage systems. Powin's battery management and monitoring system can detect and read information in real time and historically from every single cell in the system. Powin provides greater transparency to our customers compared to most of our competitors because we own the BMS aspect of our systems.
Liquid-cooled systems are another trend we are seeing, even for long-duration systems. At Powin we can get the same thermal performance out of a well-designed air-cooled system that we would out of a liquid-cooled system.
Recent safety incidents tied to the failure of liquid-cooled systems, and the increased cost of such systems make us believe that, for some longer duration use cases, this shift will be a fad.
What will 2022 bring for your company and for the wider energy storage industry? 
We are excited about the introduction of our Centipede platform and the movement from container-based enclosure systems to our modular, outdoor-rated energy storage racks. Building on our core technology and the ethos of designing our systems from the ground up, we have meticulously innovated our entire storage eco-system to create the Centipede platform. Our Centipede products require less time to procure and deploy, have superior reliability, require less space on-site, and cost less to install.
2022 will also bring about advanced software capabilities such as a new monitoring interface, new controls capability, and additional dispatch capabilities.
Powin will also be bringing in additional battery supply options to the industry which will enable us to keep our prices as level as possible when other vendors may be seeing price increases.
Which regional markets or market opportunities are the most promising for your energy storage business today and why? 
California, Texas, and the Northeast have been the most promising regional markets in North America. Powin has established our presence in these US markets. We see a major opportunity is to expand our reach internationally.
Some of the more mature markets that some of our competitors have been leading in, we have product advantages and cost advantages, therefore we know we can be an extraordinarily strong competitor if we enter markets such as Australia and Europe.