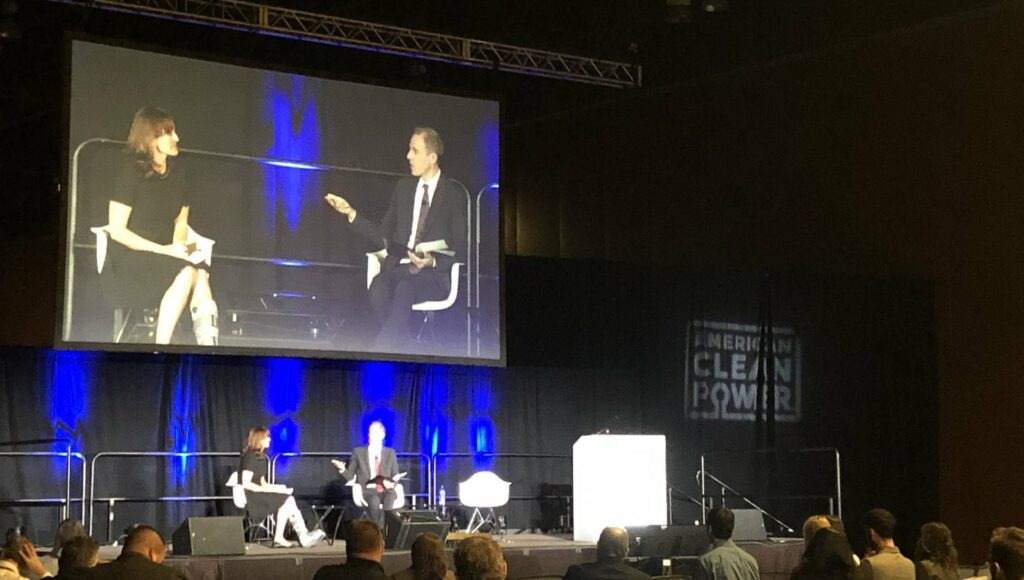 On 1 January, an era ends for the US national Energy Storage Association (ESA) and a new one begins. The ESA will merge with the American Clean Power Association (ACP), uniting 200 energy storage industry member organisations with clean energy companies spanning wind, solar and transmission.
Energy-Storage.news speaks with Jason Burwen, interim CEO of the ESA since its former chief Kelly Speakes-Backman was recruited into the Biden-Harris administration, and ACP's CEO Heather Zichal, who has led the group since it came into being as a successor to the American Wind Energy Association (AWEA) at the beginning of 2020.
This article requires
Premium Subscription
Basic (FREE) Subscription
Enjoy 12 months of exclusive analysis
Regular insight and analysis of the industry's biggest developments

In-depth interviews with the industry's leading figures

Annual digital subscription to the PV Tech Power journal

Discounts on Solar Media's portfolio of events, in-person and virtual
Or continue reading this article for free
With the business prospects of energy storage and renewables increasingly intertwined, the pair say, it's imperative that companies in the energy transition speak with a united voice. That means advocating at federal or state level, ensuring the industries have a voice in Washington DC and directly supporting companies that are breathing new life into economic and employment prospects as well as into the planet.  
Never more has the ESA's targeted goal of supporting the deployment of 100GW of new storage in the US by 2030 been more important. At the same time, it has also never seemed more feasible.
Jason, Heather, the merger was announced in July and then approved by ESA members in August. So what's behind the merger and what does it say about the role of energy storage in the power sector today?
Jason Burwen: We see the energy storage industry in the United States at an inflection point in its growth. Realising this vision of 100GW of new storage by 2030 is going to be more likely with the expansive industry association resources and capability to advocate for far reaching policy change that a combination provides.
I also think this is something of a marker, in terms of the larger history of where we are in terms of the power system's transition to clean energy.
The business prospects of energy storage and renewables are increasingly intertwined. Legislation pending before Congress if enacted is going to put us on a pace of deployment in order to decarbonise our power system at the speed and scale that we need to.
Heather Zichal: The board of AWEA, as it was, looked around the directors' table and said: "there's a lot of different CEOs here, but the days of pure play wind companies are over. We're much more diversified".
"We are doing wind and solar, or wind and storage and solar and we need to punch at our weight. We need to recognise that we are now [representing] over 415,000 employees in the US and we have invested over US$800 billion in projects in all 50 states and created a lot of jobs."
There was this broad recognition that we needed to create a new trade association that speaks with one voice. That was the vision behind launching the American Clean Power Association in January of this year.
We are a trade association that is about 11 months old but we have done a lot to underscore that we can provide value-add, whether it's engaging with the administration on regulatory issues, engaging with Congress to shape and mould the bipartisan infrastructure bill (the Infrastructure Investment and Jobs Act) or Build Back Better Act, and we can do these things in a more politically effective way.
So having the opportunity to work with ESA and to sort of take that blueprint that they set out, which is recognition that the policies inside the Beltway [i.e. within Washington DC] are very important but what we do at a regional, state level is equally important. 
Those were the basis of discussions about what the opportunities look like for ACP and ESA to merge.
What are some of the shared priority areas you have worked on and will work on further? I expect the merger involves a fair amount of administration and logistical planning in itself, but in terms of advocacy and working together, what will be some of the main areas of focus? Build Back Better seems an obvious one to start with… 
Heather Zichal: ESA members have supported a very specific vision of achieving 100GW of new energy storage by 2030. That is clearly something that our member companies have also embraced, and have taken a step back and said, "Alright, in order to achieve that, what are the policies? What are the laws? And what are the regulatory decisions that are necessary to make that happen?"
Underlying that is a series of policies and regulations. Build Back Better, it's incredibly important — the need to prioritise the investment tax credit (ITC) for standalone storage.
That's going to ensure the most optimal deployment of storage for a clean energy future. That's something we're both aligned on and we've been working together on.
Jason and his experts at ESA have seen such tremendous success for a very lean and mean organisation at a state and regional level. We'll provide the resources to not only keep that work going, but actually build and expand that.
Jason Burwen: I think Heather's view from this necessarily is the integration of the many different technologies: wind, solar, energy storage and transmission, in this larger effort.
There are many things that I know that ACP is doing that may not be storage-specific, but are going to be significant in terms of work on issues associated with not just the Build Back Better Act and tax credits, but certainly across other areas of trade, supply chain and other matters.
In terms of other storage-specific things: I've had the benefit of already beginning to coordinate with folks at ACP in advance of the merger on 1 January 2022.
For example, both of our organisations have filed joint comments at the Federal Energy Regulatory Commission (FERC), proposing — among other things — ways to improve the interconnection process for energy storage in organised wholesale markets.
Other things that we expect to be important for the storage industry's prospects are efforts to promote a domestic supply chain in the United States, with targeted support for manufacturing, similar to legislation to target solar and wind manufacturing, given how important those are to both realising our decarbonisation goals and to making sure that we share and spread the prosperity of the power transition in the United States.
If the Build Back Better Act is enacted, as we both hope it will be, you're going to see an enormous amount of work done to help folks deploy, deploy, deploy.
Whether that's working with the Treasury to translate all of the new law into actual administrative guidance; whether that's advising the Department of Energy on the billions and billions of dollars that will be spent on energy storage, on technology, demonstration and manufacturing. 
Whether that's continuing the work that we're doing in front of FERC to improve interconnection to enable better transmission planning, to allow more renewables and storage to get on the transmission system and accelerate the pace of deployment.
You can get all the tax credits in the world, but if you can't actually get interconnected in an expedient manner those transitions will remain hampered. All of these things are things hand in glove between the energy storage industry and the greater interest of ACP.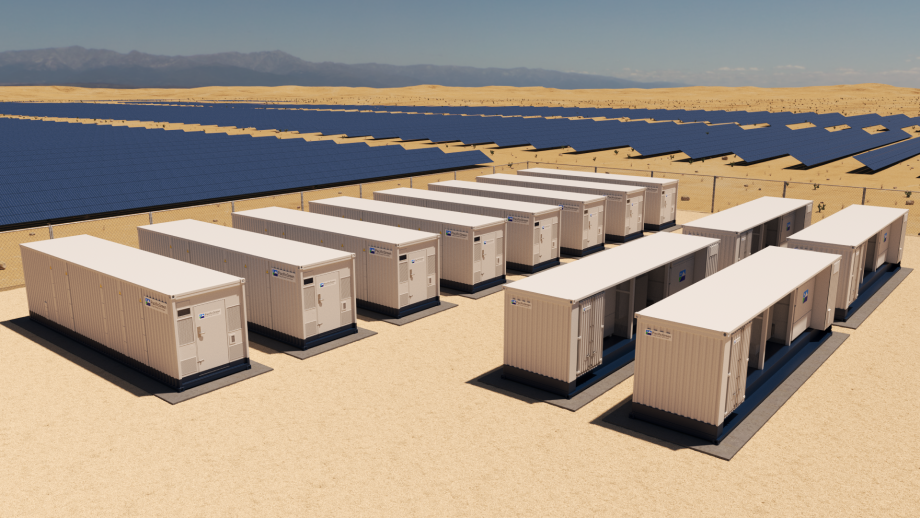 Interconnection is something we hear a lot about in terms of the challenges it presents for energy storage in the US. That's been an issue for a while. Something newer on the horizon is offshore wind, with a lot being planned particularly on the north-east coast. Also relatively new to industry conversations with policymakers and grid planners is the role of storage as a transmission asset. What are some of the ways energy storage and the wider clean energy industries can interact with and work together in the coming years?
Heather Zichal: What's really exciting about the mission of the American Clean Power Association is that not only do we get to work with technologies like onshore wind and solar to ensure that we continue to decarbonise the power sector, we are on the precipice of setting up an entire new industry for offshore wind.
At the same time, there's this broad recognition that storage has a really critical role to play with all of these technologies.
Any transition that happens is going to be transformative in nature and certainly I'll be the first to acknowledge there are other movers in offshore wind that moved more quickly than United States.
But what's exciting is that we are permitting these projects, we are seeing decisions at a state and regional and federal level that acknowledge the importance of clean energy, not just because it is a reliable energy source that is homegrown, but because it's clean, and you see more and more consumers demanding clean energy.
We're at this exciting point in time, from a price point for the technologies, from the technological improvements. Then you've got this added backdrop that for the first time the US government is approving permitting for offshore wind projects.
If Build Back Better is to get across the finish line, that is more certainty and predictability in the policy space than this industry has ever had and we are very well positioned to take advantage of opportunities, create jobs and just drive really, really meaningful emissions reductions in the power sector.
I look at the future and see nothing but opportunity. By integrating our organisations, the storage industry has a unique opportunity to align with our staff and our resources and our industries. I think we are going to get many great and meaningful things done.
Jason Burwen: To your mention of storage as transmission… This is one of those exciting moments where you have the voice of ACP, along with ESA, bringing this issue to the floor in front of the Federal Energy Regulatory Commission, and with a membership base there which will understand the opportunity for making sure that transmission planning is not just increasing the build for delivering renewable energies, but also maximising the use of storage and other grid-enhancing technologies to make most efficient use possible out of that transmission infrastructure.
So on that particular count, you should expect to see continued work from us as a joint organisation.
Finally, looking at the bigger picture globally, what did you think of what we saw from COP26 and more generally in how the international energy transition is going?
Heather Zichal: The fact that the international community came around to a number of commitments, whether that was on deforestation or additional support for climate resilience, or more aggressive NDCs, all of the above only underscores the importance and the opportunity for our industry to help play a leading role in achieving those emissions reductions.
As we look to the future, it's very exciting to see so much enthusiasm and support for action.
In order for the United States to be a credible leader, we have to show that we are achieving success — and success really means GHG emissions reductions in the power sector, and that's where we can shine.
Jason Burwen: Certainly the message coming out of COP26 is: we must act, we must act, we must act.
But obviously there's questions about exactly how and on what timeframe. The difference now is that investment, the private sector — certainly in the United States — are showing that they're moving ahead; with the amount of funding going into deployment of these technologies, as well as new technology development.
In many respects, what we see today, whether it's long-term utility plans, or state legislation putting an endpoint on carbon and the way in which this has become a matter of when and how fast, is a sea change from where we were even five years ago.
That's creating a very exciting time in the energy storage industry. We are at an inflection point in the growth. We've gone from a single gigawatt year in 2020, to a multi-gigawatt year in 2021, and it's expected to continue for the next few years.
There's just so much crowding into this space right now, because of the opportunity that folks see in wind and solar and storage. That is certainly reflected in the storage industry in terms of the rise of longer duration storage technologies that are going to be there for when wind and solar are the dominant shares of energy supply on the electric system.
This is reflected in the proliferation of initiatives around green hydrogen, power-to-gas. There is just an enormous amount riding on an expectation of a world with a whole lot more wind and solar in it, and therefore, an enormous amount of opportunity for storage as well.