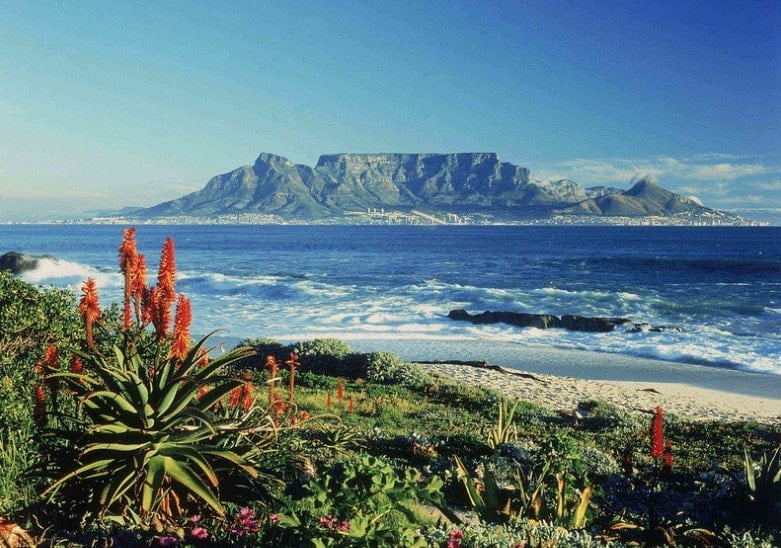 South Africa could play a big role in the global battery value chain with the potential for 10-15GWh of domestic demand for battery energy storage by 2030, according to a report from the World Bank.
The report – titled South Africa & Southern Africa: Battery Market & Value Chain Assessment Report and written by consultancy Customized Energy Solutions (CES) – mostly focused on the upstream battery value chain for both EVs and the energy storage system (ESS) markets, but covered downstream demand and applications too.
It said the country's battery storage market could reach 9,700MWh of demand by 2030 and 10,400MWh including the wider Southern Africa region, in a base case scenario. In the best-case scenario, that demand could reach 15,000MWh for South Africa and 17,000MWh for the wider region. This is a big increase from just a few hundred MWh in 2020.
Southern Africa generally refers to the dozen countries that form the southern portion of the continent, with Angola the northernmost.
Some 99% of the 2020 demand for battery storage in South Africa came from the behind-the-meter ESS market, including commercial and industrial (C&I), residential and mobile applications. Local companies active in the space today include Maxwell and Spark, Blue Nova, Balancell and Freedom Won.
In a base case scenario, by 2030 that demand is set to be split 69:27:4% between behind-the-meter, e-mobility and front-of-meter renewable energy integration being the smallest.
As Energy-Storage.news has written extensively, including yesterday, the government in South Africa is procuring significant quantities of grid-scale battery energy storage to support the integration of renewable energy and improve grid resiliency. Grid operator Eskom has struggled to prevent frequent and widespread grid outages.
The report said the government has targeted 2GW of energy storage as part of its recent integrated resource plan (IRP).
On the upstream side, the region has a lot of potential, the report added. South Africa and the wider Southern Africa region are well-endowed with many of the battery minerals required for the manufacture of lithium-ion batteries, the dominant chemistry for battery energy storage, the report said.
The country has some early-stage activities in the lithium-ion battery value chain as well as a 'diversified automotive industry' that will need to transition to EVs to maintain its leading position in the regional market, and EVs are expected to drive the growth in the country's battery ecosystem.
CES reckons that South Africa could localise some 5GWh of lithium-ion battery cell production by 2030.
The report also highlighted that South Africa's plentiful vanadium reserves give it the potential to develop a strong vanadium redox flow battery (VRFB) value chain. Bushveld Minerals is the main firm active in this space in South Africa, in both upstream and downstream through its ownership of VRFB firm CellCube.
A further 260MWh of VRFB production capacity could be developed in the country, CES estimated.