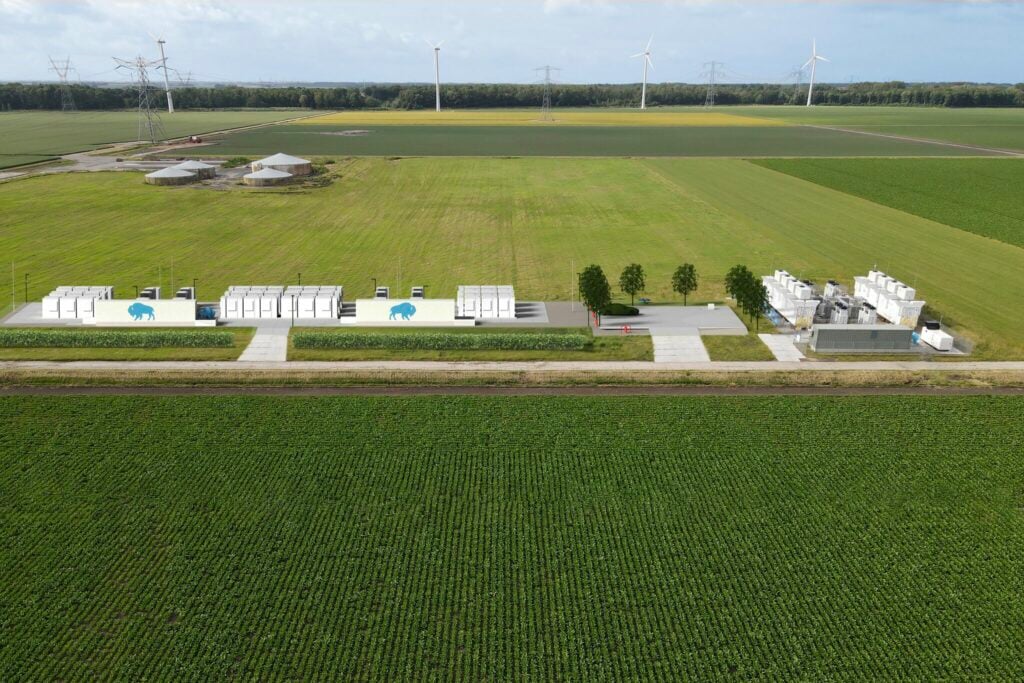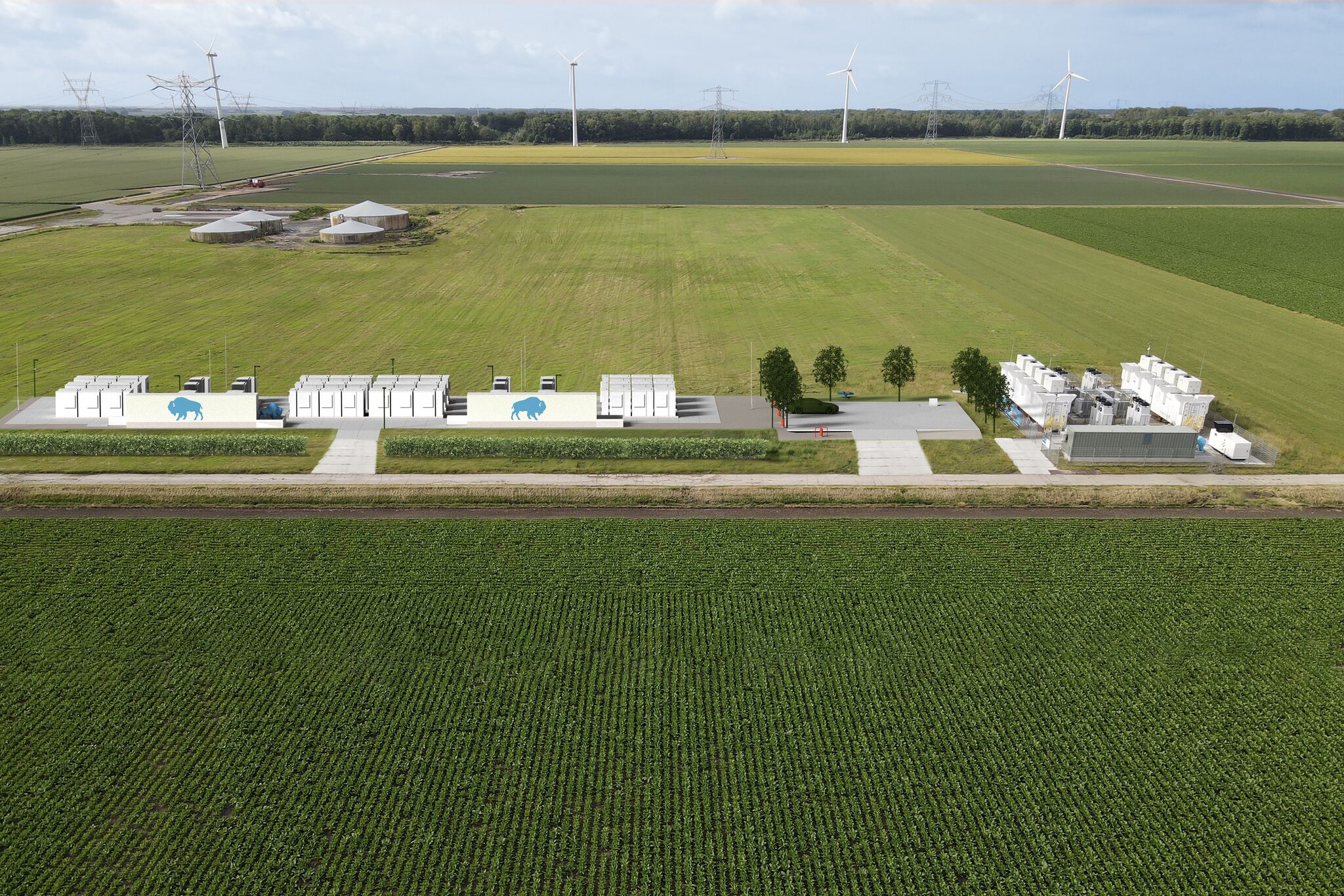 With the European energy transition seemingly in full effect, why isn't the Netherlands all in on energy storage? Andy Colthorpe speaks with Ruud Nijs, CEO of GIGA Storage and member of the board for Energy Storage NL (ESNL), the country's umbrella organisation for energy storage.
Towards the end of 2021, financial close was achieved for GIGA Buffalo, the largest battery storage project in the Netherlands to date.
This article requires
Premium Subscription
Basic (FREE) Subscription
Enjoy 12 months of exclusive analysis
Regular insight and analysis of the industry's biggest developments

In-depth interviews with the industry's leading figures

Annual digital subscription to the PV Tech Power journal

Discounts on Solar Media's portfolio of events, in-person and virtual
Or continue reading this article for free
At 25MW / 48MWh, it's a project on a scale that is routinely announced in hotter energy storage markets in the US or in other parts of Europe, particularly the UK. Last year neighbouring Belgium's market appeared to open up a little, with projects of 25MW / 100MWh among those in late stages of development.
Yet in the Netherlands, GIGA Buffalo takes the "largest project" crown from a 12MW / 7.5MWh project which was commissioned in November 2020.
For a country which has a 2050 policy target date in place for achieving zero carbon emissions, halved consumption of coal between 2015 and 2019, committed to phasing out natural gas and dramatically increased its wind and solar generation in the past few years, the Netherlands is lagging behind in deploying energy storage to accommodate that transition.
"We are pretty proud of it, being the largest in the Netherlands," Ruud Nijs, CEO of the company behind GIGA Buffalo — and its 7.5MWh predecessor GIGA Rhino — says.
"But then there are comments [coming] out of the US: 'Hey, why just 25 megawatts?'"
Nijs says that the development of battery storage is "going extremely quickly" in Europe, with the need for short-term balancing of electricity networks becoming acutely apparent.
"There will be a lot of these kinds of projects in the coming years, I'm pretty sure of it."
Yet, as Nijs, an economist with a background in the finance industry explains, there have historically been two "major stumbling blocks" in the Netherlands which have prevented battery storage project development from taking off.
His company made GIGA Buffalo viable through what he describes as an innovative business model, to the point that project financing from two major Dutch banks was achieved, but even so, the business remains marginal, Nijs says.
Storage-as-a-service derisking long-term business case
In December, Energy-Storage.news reported in-depth on the GIGA Buffalo project. Project technology supplier Wärtsilä has claimed it will be Europe's first large-scale lithium iron phosphate (LFP) battery storage project.
In fact, as some readers got in touch to point out post-publication, it will not be: there have been some of those in operation in the UK as early as 2017 and at least one project in Belgium is thought to use the battery chemistry.
However, more significant than that perhaps was the "major step forwards" taken by banks Triodos and Rabobank to finance the project. GIGA Buffalo's business case is built around GIGA Storage acting as developer, owner and manager of the asset — but then renting out the system's capacity to energy trading company Eneco.
This 'storage-as-a-service' (STAAS) model is where his company believes "steep growth" will be found, the CEO says, "renting out energy storage space to big energy companies".
"As we speak, we are talking to several energy companies and we are at this moment, adding it up to 300, even 400 megawatts of commitments we are getting from energy companies, which implies that we have to build much bigger projects than we have today."
While it is still early days, GIGA Storage is seeing an off-take requirement for energy storage capacity. It's up to the company to find good locations, grid connections and meet other site requirements, while there may in future be aggregated portfolios of multiple sites.
In the wind power and solar PV industries, revenue modelling tends to be a simpler process than it is for energy storage. Wind or solar generate power, for which they are paid on a long-term contracted basis, whether by power purchase agreement (PPA), feed-in tariff (FiT) or some other structure.
Battery storage plants however can perform multiple different functions, including energy time shifting and frequency regulation. Stacking the revenues that can be made from these applications, at different times, responding to different needs on the grid, is what can make batteries an attractive investment, but it is also what leads to battery storage being labelled a source of merchant risk and unpredictable cash flows.
GIGA Buffalo de-risked that model. Eneco is paying a long-term capacity contracted fee to the owner. In turn, the banks saw the fee as being enough for the financiers to put the project into their risk portfolio, Nijs says.
"At the end of the day, it was not only GIGA Storage risk, it was a mixture of GIGA Storage, and an investment grade company like Eneco. That's why, going forward, we think this is a very good setup. As well, if we could do a multi-tenant project with lots of energy companies, there will be a mixture of risk in there as well," he says.
"Just putting a battery somewhere, technically is not very difficult. It's still complex, with all the supply chain management issues, etc. But I think the innovative side would be on the way you deploy the battery, how you fill in the software part of it. So how do you manage your platform? And how do you sculpt your financial setup?"
GIGA Storage still manages its first GIGA Rhino project itself. Bidding into energy markets, delivering local services and running on the company's own software platform, with an in-house AI team creating trading and optimisation algorithms.
While energy trading on current and future projects will be rented out to those STAAS customers from energy companies and integrators, having its own in-house expertise means GIGA Storage can "keep ahead of the industry and learn". If it is in future renting out projects to a "large patchwork of energy companies," as it wants to, GIGA Storage can also make use of any excess or spare capacity.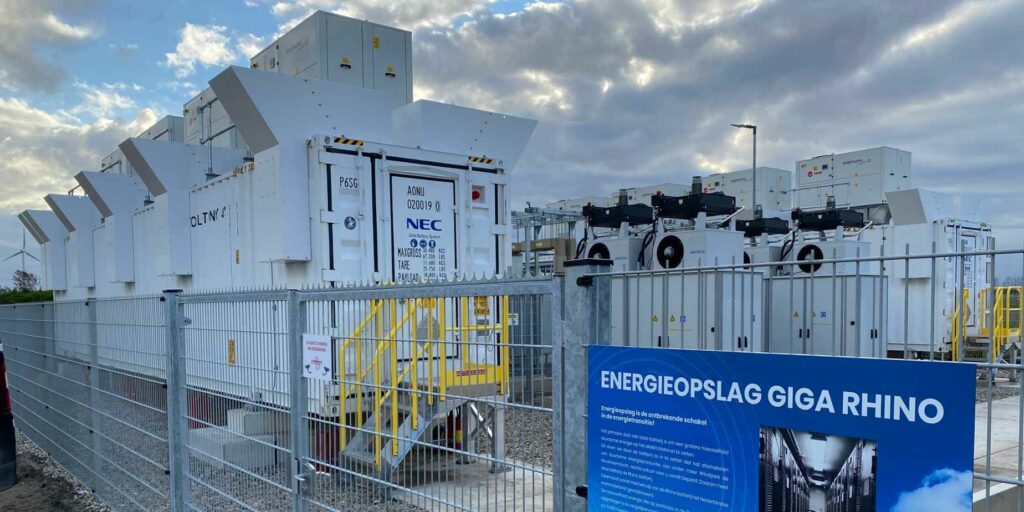 Removal of major stumbling block could take time
"We will add that [capacity] to our own portfolio at that moment, topping off the energy capacity completely. Actually, that is really necessary, especially in the Netherlands, because the only way to make a positive business case of this is to stack our revenue models in an optimal way," Ruud Nijs says.
"It's still a marginal business and the only way to do it is to be extremely smart in deploying the energy capacity projects in a multiple way and your stacked revenues."
As mentioned above, there have been two major barriers, or stumbling blocks, to the business case for energy storage in the Netherlands to date.
As of the beginning of 2022, one of those has been eliminated, to the great relief of GIGA Storage and others in the industry. That was the application of double energy taxation being levied onto energy storage assets. If energy was stored to be sold at a later time, tax had to be paid for it twice.
Effective from 1 January, any party operating an energy storage facility with a large-scale energy consumption connection is exempted. So too is anyone operating an energy storage facility which has declared its exemption from the levy to its electricity supplier.
Stumbling block number two however remains in place. While Ruud Nijs says he is confident it will be removed, it could take some time for that to happen.
Under existing — and some would say outdated — regulatory definitions, energy storage systems are classified as consumers of electricity from the grid. As such they are liable for paying grid fees, or so-called transportation costs of the electricity they are charged with, even though they are not the end consumer and are designed to put the electricity back into the grid exactly when it is most needed.
Transportation costs are set up in such a way that energy consumers pay all of the costs of the transmission system operator (TSO), or distribution system operators (DSOs).
"If you are an energy producer, you pay nil. If you're an energy consumer, you pay the full cost. And the problem is that for an energy storage company, it is not perceived as a special energy category in the law," Nijs says.
If a battery storage system charges fully from the grid, those transportation costs can amount to approximately 60% of the OPEX of the asset's business case, according to the GIGA Storage CEO. For GIGA Buffalo and GIGA Rhino, they are sited within private wire networks, where their electricity comes almost entirely from local renewable energy. This isn't going to be a suitable arrangement for the many more gigawatts of energy storage that the Netherlands needs.
"That's why at this moment in the Netherlands, there are not a lot of energy storage projects coming up. [At GIGA Storage] we are not the most stupid people, so we're stacking the revenue models, and with managing local energy, we have found a way to make it, let's say, just marginally profitable."
As with many other aspects of the clean energy transition, this appears to be a case where regulation can't quite travel as fast as technological progress.
Ruud Nijs is hopeful it can be resolved: "good talks" have taken place with the Hague, the Dutch seat of government, with electricity network companies, and the Energy Storage NL organisation is making good progress in its conversations, he says.
When it does, the business case for storage will change dramatically. GIGA Storage has modelled that into its projects and has a "button to potentially switch on and switch off" the impact of the transport costs to see what will happen to each project's revenues.
"In some business cases, we have to take the risk that we will make a loss for the period that the transportation costs are switched on — that's entrepreneurship. So we just take that risk, and we just reckon that if the transportation costs are switched off, we can actually make up for the losses incurred in the first period."
The need for energy storage is already driven by an economic imperative in the Dutch and European markets. Network congestion is stopping solar PV from being connected to the grid, it is stopping new housing developments from being built and making it difficult for new industrial sites to get connections.
Batteries, along with other resources like demand response, are an immediate solution for that problem, and Nijs believes "everybody realises that". It's just a matter of time — albeit perhaps years rather than months — until newer regulations are adopted to reflect it.
European Union guidelines also demand the dropping of transport cost charges for energy storage too, which Member States must incorporate into their laws. This has already been done in Belgium, which partly explains the recent rush of interest in energy storage in that country.
Need for European energy storage is international as well as local
Of course, it is to be remembered that only four or five years ago, 25MW / 48MWh would have been a relatively large project even in the US market.
Indeed, although the likes of California, Texas, Arizona and Florida have multiple projects in the tens or hundred megawatt-plus category, in many parts of the US, GIGA Buffalo would still be considered significant.
Not least of all because it represents a big leap in duration of storage, at nearly two hours, versus the 12MW / 7.5MWh of predecessor GIGA Rhino.
With the newer and larger system expected to perform a wider range of applications that require more energy versus power, that trend is something Nijs expects to see continue. GIGA Storage's prospective STAAS tenants are aiming to use batteries with longer and longer durations and the developer is already looking into business models for four-hour duration projects.
Nijs is also keen to point out that while his company is headquartered in the Netherlands and focusing its efforts there to begin with, it sees Europe as a whole as a prospective target market.
By comparison with mainland Europe, the UK's energy storage market has rapidly taken off since 2016 when TSO National Grid held a 200MW auction for enhanced frequency response (EFR) grid services.
Solar Media Market Research found more than 20GW of energy storage in development in the country and 1.3GW operational by the middle of last year. This is partly explained by the UK's status as an island nation, with the relative lack of interconnection to other countries' grids contributing to the need to balance volatility within its borders.
It's not quite as simple as that, Ruud Nijs says.
"First of all, Europe is not a 'copper plate'. There are interconnectors, but there is still a huge need for local energy management. It's not that you simply can put in a large energy storage project somewhere in Europe and connect it to the European network and that's it," he says.
Instead, the continent has a "patchwork" of local networks, albeit the interconnectors do create a wider European market context as well. Energy storage companies need to be "smart on understanding what the local markets would need to have, what the international markets are and where the boundaries are".
"Just as an example, if a nuclear plant in Belgium goes offline, it will have an immediate impact in the markets in the Netherlands."
Europe-wide markets for frequency response services like aFFR and MFFR are where the money can be made today, but new markets will also emerge, both locally, like GOPACS in the Netherlands which will mitigate local capacity shortages, and internationally, as PV and wind capacity increases.