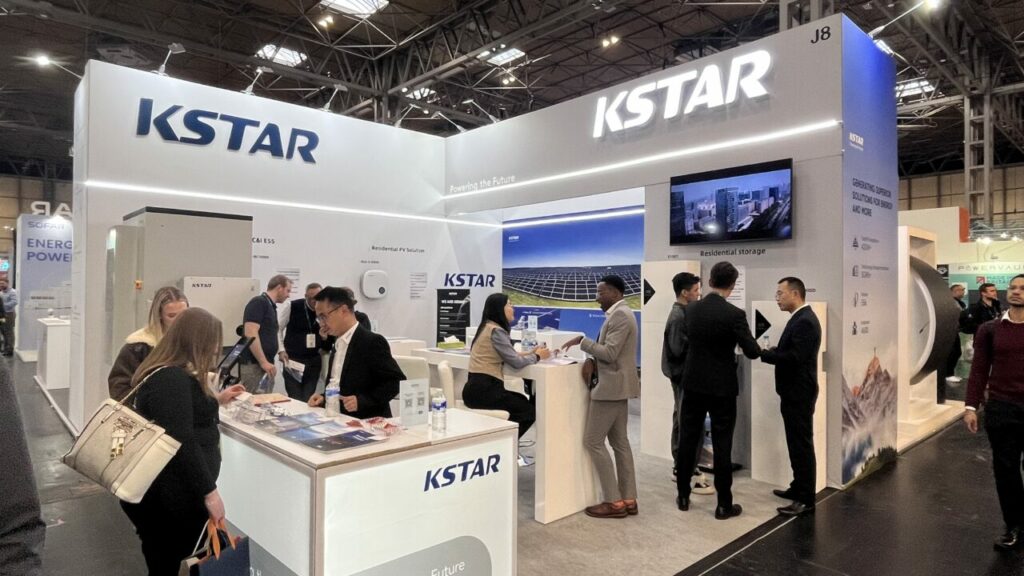 KSTAR has exhibited at the 2023 edition of Solar & Storage Live UK, showcasing its latest PV and energy storage solutions.
Among products on display were its BluE-G 5000D series PV system and home storage solutions tailored for residential requirements.
The company's KAC50DP-BC100DE product, designed for commercial & industrial energy storage, was also the subject of significant attention on the KSTAR booth. This solution, powered by CATL high-performance batteries, supports multifunctional and user-friendly EMS with simplified operation, allowing businesses to efficiently manage storage and achieve cost-effective power independence.