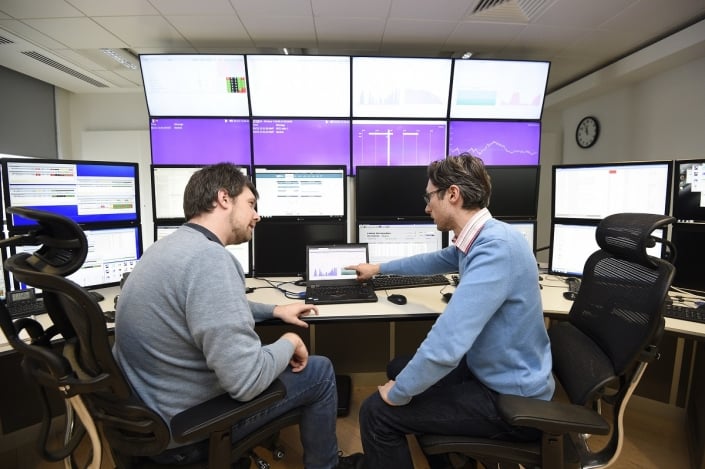 Two commercial battery energy storage systems owned by a family-owned wholesale food business in the UK have been used by aggregator Flexitricity to trade in the Balancing Mechanism (BM) which is used to balance the country's grid in real-time.
Announced on 23 April, Flexitricity has become the first virtual lead party (VLP) to trade in the Balancing Mechanism (BM) since wider access agreements were brought in, utilising power from the company's partner Philip Dennis Foodservice. National Grid Electricity System Operator (ESO) and ELEXON opened up the BM last December, allowing smaller providers to take part in the important flexibility tool.
Roisin Quinn, head of National Control at National Grid ESO, said the transformation was "central" to the way the ESO balances the system today, particularly as the transmission system operator (TSO) is working to "meet some of the challenges associated with balancing the system in lockdown conditions," as well as targeting the UK's move to a net zero economy by 2050.
Following a call from National Grid ESO for energy, Flexitricity aggregated Philip Dennis Foodservice's two batteries, making the company the first in a new wave of BM participants.
The family-owned wholesale food business has a Tesla energy storage system at its site in Mullacott in Devon, southwest England, and a BYD battery adjacent to another of their sites at Roundswell, also in the southwest of England. These are remotely managed from Flexitricity's 24/7 control room in Edinburgh, Scotland.
The trade is being lauded as an important milestone for the BM and real time flexibility in the UK, with smaller aggregators helping to make the system more agile.
This story first appeared on our sister site Current±, read the full story here.
Flexitricity director Andy Lowe blogged for Current± this week, discussing the lessons that can be learnt from the current low demand and high renewable mix, and the benefits of batteries in such a system – read that blog here.