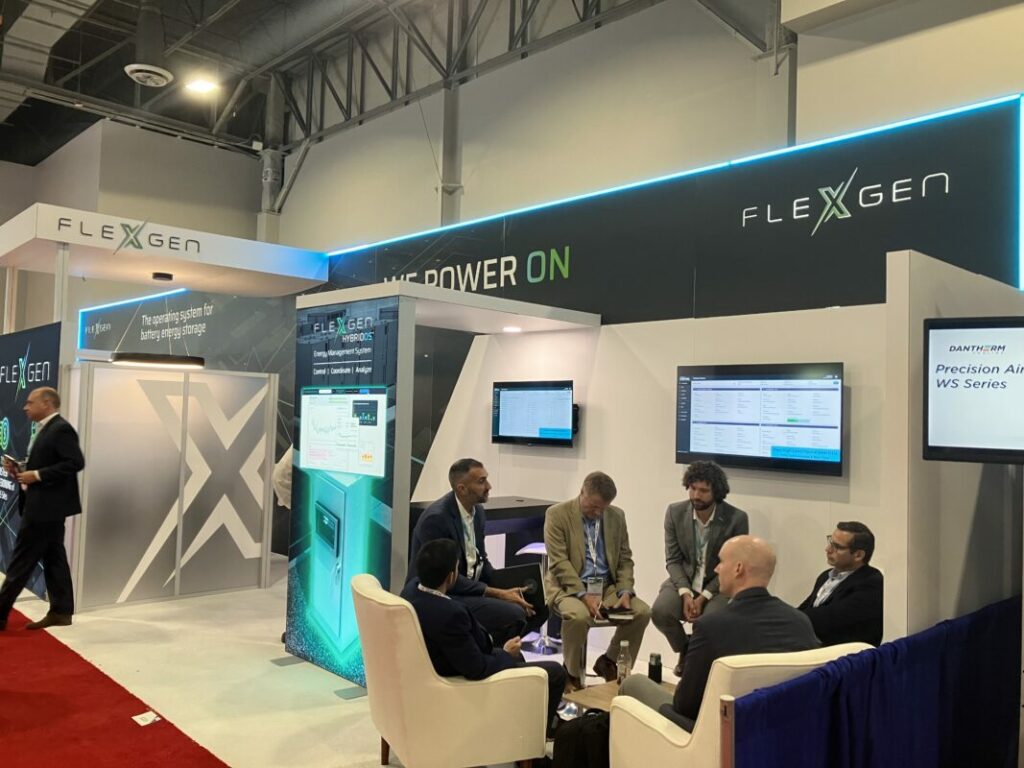 Energy-Storage.news caught up with Yann Brandt, chief commercial officer (CCO) at FlexGen, the US system integrator with a strong focus on software through its Hybrid OS controls platform.
In a wide-ranging interview conducted at the RE+ national clean energy show in Las Vegas Brandt, who is also on the board of directors at the national Solar Energy Industries Association (SEIA) and chair of its energy storage division, speaks about the state of the market today and what we might expect to see in the coming years.
This article requires
Premium Subscription
Basic (FREE) Subscription
Enjoy 12 months of exclusive analysis
Regular insight and analysis of the industry's biggest developments

In-depth interviews with the industry's leading figures

Annual digital subscription to the PV Tech Power journal

Discounts on Solar Media's portfolio of events, in-person and virtual
Or continue reading this article for free
At the previous year's event, Energy-Storage.news had spoken exclusively with Brandt and with FlexGen CEO Kelcy Pegler as the company signed a 10GWh, multi-year deal with CATL.
The Chinese manufacturer, recently ranked as the biggest lithium-ion battery producer in the world, is supplying not just cells but complete containerised solutions to FlexGen for projects in the system integrator's pipeline.
Since then, the biggest change is that it's been just over a year since the passing of the Inflation Reduction Act (IRA) and we recently ran a news story on Brandt's thoughts about how we've only just seen the tip of the iceberg in terms of the transformative impact the IRA will have on the clean energy sector.
Another interesting thing to note is that at RE+ 2022, enthusiasm around the IRA was clouded by the shadow of a difficult couple of years for the battery storage supply chain. This was based largely, but not entirely on the soaring price of raw materials, especially lithium carbonate on which lithium iron phosphate (LFP) battery manufacturing is dependent.
Other factors like the hangover from COVID-19 had brought logistical challenges, which although shared by many other industries, hit energy storage hard. Much of that has now changed for the better, although the sheer growth in demand for components such as transformers and switchgear has led to something of a supply chain challenge instead.
Carry on reading below for Yann Brandt's observations and insights on other topics including the role of utilities in energy storage, why the energy management system (EMS) matters more than people might think and how the supply chain issues have changed into a perhaps more optimistic conversation about domestic production.
At last year's show, FlexGen's 10GWh deal with CATL was among the major announcements Energy-Storage.news covered. So, it feels like a logical place to start to ask you for a progress update on that.
CATL is still a really strong partner for us. We continue to do a lot of work with them. Obviously, we did the Southern California Edison project [a 2.1GWh portfolio being executed by Ameresco], with CATL. Some of the other projects that we've announced this year, the North Carolina utilities project (with a group of electric cooperatives), the second phase of that is participating in that supply agreement.
The Alliant Energy projects, that we just recently announced, the Grant County Battery Project (100MW/400MWh) and Wood County Battery Project (75MW/300MWh) in Wisconsin – you guys actually broke the FlexGen participation [in those] way early because you saw the filings and found the FlexGen technical drawings. Those just got regulatory approval.
The master supply agreement (MSA) with CATL is doing what it was intended to do, which is create certainty for our customers to have access to supply.
But we continue to be technology neutral. Our play is to be the Microsoft Windows operating system of energy storage, we want every battery in in the market, and ultimately in the world to use our platform.
Last year as the annual RE+ show began there was still a supply shortage in the industry. That might be one reason why the FlexGen-CATL deal was of a lot of interest to our readers, seeing a system integrator secure the supply they needed as a lot of others struggled.
And it was a stated goal for FlexGen. We had done two fundraisers in the year prior, Series B, and Series C and it was really part of that, to shore up both our bankability but also to leverage that capital to do more in the supply base.
As the market matures, I think it'll be the customers doing MSAs with suppliers. But we have a team in China, we actually do a lot of procurement services for customers, where we're in the field and in the factories overseeing their purchasing of supply, sort of as a service component of our offerings, even when we don't buy the batteries.
And of course since last year we've had the Inflation Reduction Act (IRA). While it's not the only major measure to stimulate the green economy by the US government, it's the biggest and a big part of it includes encouraging domestic manufacturing. What are your views on that side of the IRA?
On the manufacturing front, it's really an innovation question. How is the market going to adapt? As a company that doesn't wake up thinking about manufacturing, we do think about who is innovating where, and we really think about geography.
Where are they building their supply chain, do they have domestic content, things of that nature? And then we build relationships and we have a whole innovation team. They're separate from our procurement team. They focus on, "how would this battery perform in the world that we operate in, which is projects that are for here and now?"
Most of the projects we focus on are COD-ing in the next three years. So you have to think about who's going to have credibility to deliver product if they haven't yet.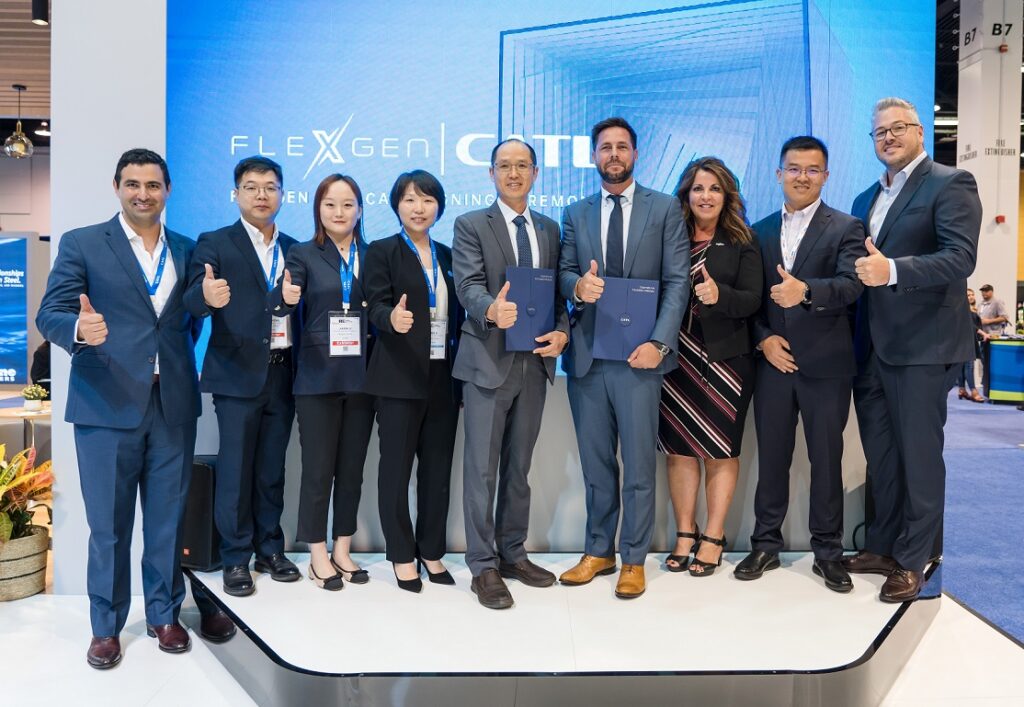 If the goalpost is a gigawatt-hour of supply, putting the gigafactory as the commercialisation minimum, in order to get the capital for a gigafactory you have to have some success in showing that you can deliver something.
Generally, there's just a hunger for domestic content. I think that's beyond the IRA. The storage industry doesn't really want to live in a universe like the solar industry has had to live, which is like trade case to trade case to trade case.
We recently published an article about the IRA, written by Ravi Manghani, director of market analytics at LS Energy Solutions. Manghani, who many know as the former head of energy storage research at GTM (now part of Wood Mackenzie), wrote that even with the IRA's incentives, US-made battery cells and other components might find it a challenge to be competitive on cost with products imported from China.
He makes a good point. If the market was completely detached from, the soft issues of the potential for trade cases, the potential for disruption, the market certainly prefers, and I think the numbers today would back it up, to import cells and make racks and boxes domestically.
That's ultimately the argument that solar is struggling with. They want to buy cells, and then do assembly in the US and if you have to buy the silicon offshore and then make the cells here, it creates an additional layer of manufacturing, so there's a little bit more complexity.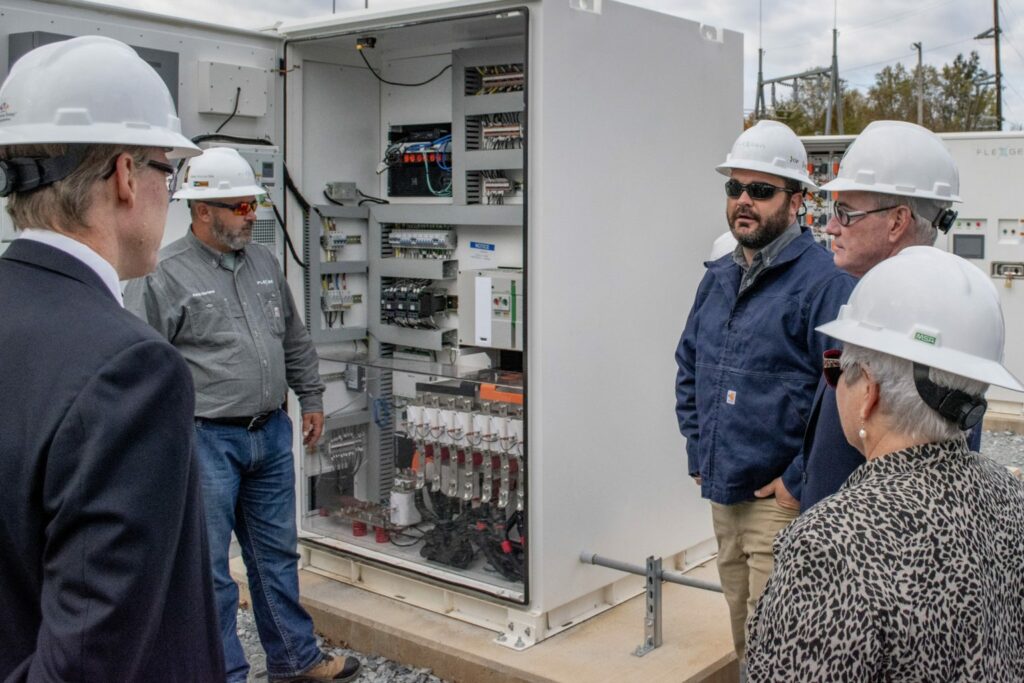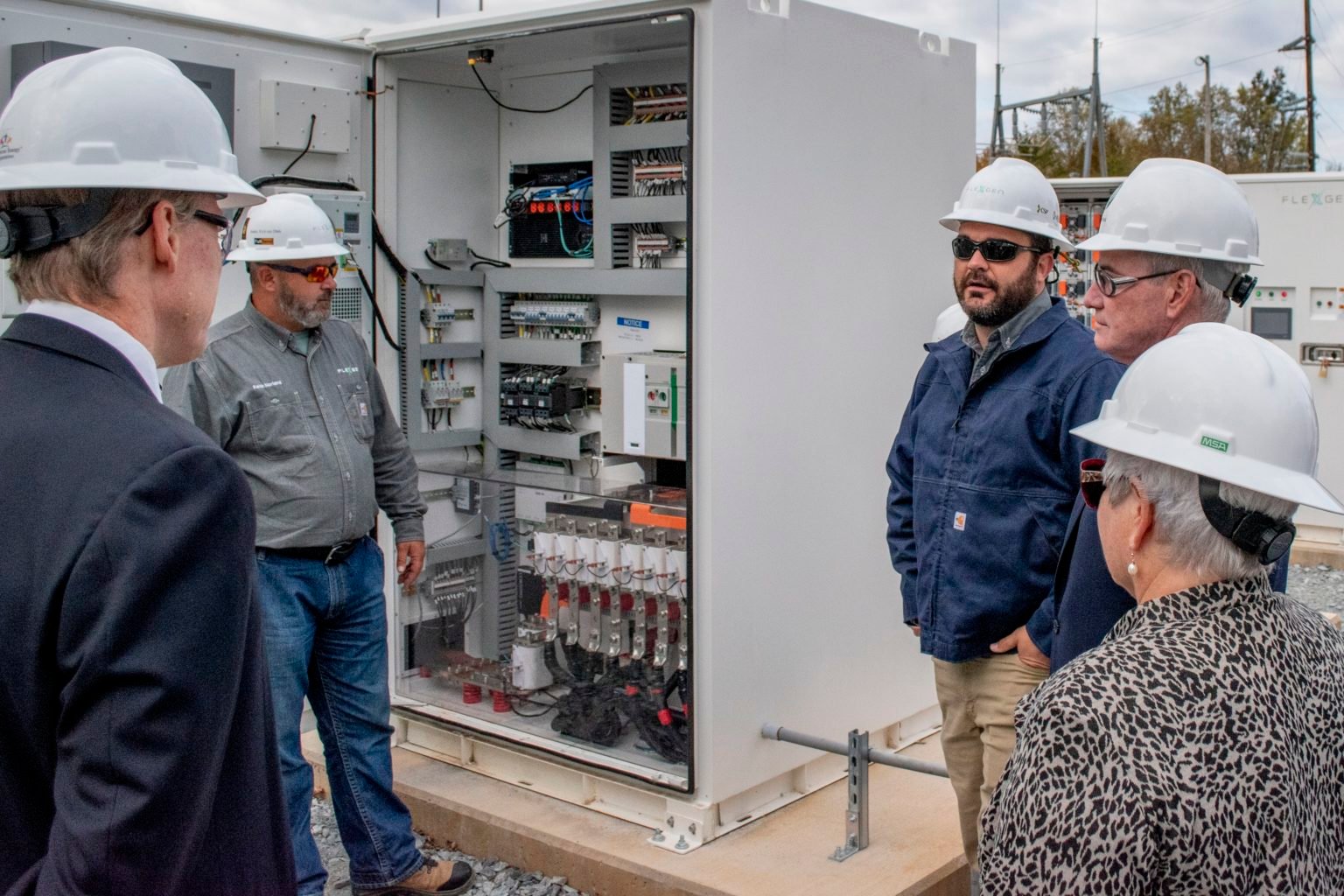 I think the market will ultimately adapt to the things that have the best risk-reward profile. So if the market solidifies over making cells abroad and packaging them here, I think that's going to be the starting point.
If there was a counter argument to Ravi's point it would be: the auto sector is clearly an additional volume [of production] that's not for storage that solar never had.
Solar basically had to build its supply chain, and was the only one leveraging the throughput. No one else was buying anything in that ecosystem. Companies that make battery cells have two rather large markets: the utility power segment, and then the auto segment.
When you're manufacturing, all you're thinking about is how much does it cost for me to open the doors every month? And how many people can I sell volume to? And then the greater the denominator, the better off you are. So I think that's the additional advantages.
[With the IRA] whether it's the politicians or the administration officials that are trying to grow a market while at the same time having everyone read between the lines, they want the cells made in the US. Ultimately they want the lithium supply chain to be domestic as well. Will that all happen at the same step? I don't think so, but certainly the IRA makes the argument for as much of that to happen as quickly as possible.
You said earlier that you want FlexGen to be like the Windows operating system for energy storage. That's similar to what we've heard from some other integrators, that see their role as providing a digitalised technology platform to put BESS – or other assets – onto. What does it mean for FlexGen, and presumably it's a statement largely based on the capabilities of the Hybrid OS battery energy management software and energy management system (EMS)?
When you used to buy computers, like when I got my first PC… we're going to age ourselves here! You used to choose your operating system. That doesn't exist anymore.
Now there's a default. You either buy a Mac that has a Mac OS, or you buy a PC, and it comes with Windows. If you want to be techie, then some people put something else on. The computers come pre-integrated.
What we want to see in the market is the market standardising around the FlexGen operating system and bankability being a more important part of EMS selection. Then just getting more intertwined and having multiple OEMs offering a factory-integrated FlexGen EMS ready to go from the factory.
Our publisher Solar Media is hosting the 10th Solar and Storage Finance USA conference, 7-8 November 2023 at the New Yorker Hotel, New York. Topics ranging from the Inflation Reduction Act to optimising asset revenues, the financing landscape in 2023 and much more will be discussed. See the official site for more details.