US President Joe Biden is about to finally sign into law the trillion-dollar Infrastructure Investment and Jobs Act (IIJA), aka the Bipartisan Infrastructure Deal, which Congress passed on 6 November.
Together the bill — which Biden is expected to sign today — and the Build Back Better Framework on which lawmakers are still negotiating ahead of voting, "add up to the largest effort to combat climate change in the history of the United States," the president tweeted earlier this month.
This article requires
Premium Subscription
Basic (FREE) Subscription
Enjoy 12 months of exclusive analysis
Regular insight and analysis of the industry's biggest developments

In-depth interviews with the industry's leading figures

Annual digital subscription to the PV Tech Power journal

Discounts on Solar Media's portfolio of events, in-person and virtual
Or continue reading this article for free
As the infrastructure deal passed the Senate in August, it was welcomed by industry associations the GridWise Alliance and Energy Storage Association (ESA), as well as by long-duration iron flow battery company ESS Inc and Hitachi Energy (then known as Hitachi ABB Power Grids).
Now that the infrastructure deal finally looks to be in the bag, what does it really mean and what does the energy storage industry think about it? Energy-Storage.news gathered some views.
A lot of people told me the Bipartisan Infrastructure Deal was impossible, but I refused to believe that. I believed we could get a bipartisan agreement and still come together in this country to get big things done.

Tomorrow, I sign it into law. pic.twitter.com/FcHe4FiFRc

— President Biden (@POTUS) November 14, 2021
Energy Storage Association
The US' national trade association and advocacy group for the industry told the site the bill is "best understood as a supply-side push with respect to its provisions for energy storage".
In other words, as ESA interim CEO Jason Burwen said back in August, the bill will boost energy storage manufacturing in the US and "increase investment in energy storage, other resilience solutions and accelerate next-generation technologies".
In a fresh statement sent to Energy-Storage.news, the ESA explains at those supply-side pushes are:
Half a billion dollars for energy storage demonstration projects. These will serve to speed up commercialisation of storage technology deployments in grid environments and prove out various use cases.
US$3 billion for manufacturing, helping to scale production lines for new battery tech and potentially boosting investments in manufacturing capacity for existing lithium-ion technologies. The funds can also be applied to recycling as well as to materials processing. This is "a first step in reducing upstream supply chain risks," the ESA said.
US$14 billion will go towards resiliency programmes — where energy storage is a likely investment — as well as US$11 billion grant funding for states, utilities and other operators of energy storage that want to make investments in resilience. Grants can be made directly to storage operators, opening up the possibility of federal agencies becoming "anchor-customers" to provide replicable deployments focused on resiliency and these could enable the expansion of the energy storage business model.
US$3 billion is also being made available in grants for grid flexibility. This offers the storage industry "wider opportunities to demonstrate storage across a variety of grid operations where track records are presently light, such as direct wires infrastructure integration and vehicle charging integration," according to ESA.
Regulatory work on codes and standards for all forms of mobile and stationary energy storage could help create greater certainty for innovation business models that tie together stakeholders in the automotive industry such as OEMs with the energy storage industry. This includes US$200 million funding to prove out the use of second-life electric vehicle (EV) batteries for use in stationary grid storage.
What it doesn't include is the investment tax credit (ITC) for energy storage, which the ESA has said remains the number one priority for reducing the cost of energy storage projects and thereby increasing demand. That is, however, included in the Build Back Better legislation — as things stand.
"We at ESA are pleased to see the IIJA head to the President's desk, having recommended a number of these provisions, but the bill is, fundamentally, a promise that can only truly be realised with strong demand-side policies," the ESA say in a statement to Energy-Storage.news.
"The investment tax credit for energy storage in the Build Back Better Act (BBB) is the single-most transformative policy Congress can enact to accelerate storage deployments at the pace needed to decarbonise the nation's power system and make communities and grid infrastructure sufficiently resilient to climate-driven extreme weather events."
"While the IIJA investments in manufacturing are helpful, we're only going to stand up a robust battery and energy storage supply chain in the US if the level of demand here is sufficient to warrant long-term investments at scale. The IIJA cracks open the door to a much cleaner energy future, but the BBB is the key to pushing it wide open."
Ameresco
Ameresco is a provider of clean energy solutions, for customers that include federal agencies, utilities, businesses, hospitals, universities. Typically, the company will wrap up a contract that promises to reduce its customers' energy costs and environmental impact while adding resiliency and back up power using a combination of renewable energy and energy efficiency technology, with a growing emphasis on battery storage's role.
It also executes large utility-scale projects, as evidenced by a recent 2GWh battery storage contract with California utility Southern California Edison.
"It was great to see Congress come together on a bipartisan basis to pass a transformative bill that not only addresses our outdated grid infrastructure, but also invests in new, innovative technologies like energy storage to ensure the US remains at the forefront of the energy sector," Nicole Bulgarino, executive vice president and general manager of federal solutions for Ameresco, tells Energy-Storage.news.
Investments created by the legislation will facilitate the deployment of energy storage, invest in tech innovation and help ensure the US has robust supply chains. Not only will these bolster national security, they will also "ensure regions across the country are sharing in the benefits of this rapidly growing industry".
The investment in new technologies will drive innovation and boost the US industry's competitiveness, Bulgarino says, citing the examples of the initiatives to support second-life applications for EV batteries, codes and standards and the creation of a new Office of Clean Energy Demonstrations within the Department of Energy to facilitate new technology demonstrations.
"To meet our climate goals, our nation needs a reliable, resilient, and efficient grid that can support clean energy generation and respond to worsening natural disasters," Bulgarino says.
"Energy storage will play a key role in the transition to this modern power system. This legislation includes much needed investments to support storage deployment and facilitate greater clean energy adoption."
As with the ESA's statement, Nicole Bulgarino of Ameresco notes that tax credits will have a massive role to play in accelerating the clean energy transition. As well as welcoming the stimulating role in the supply-side that the infrastructure bill would play, Bulgarino says it was good to see the package also include targeted funding for clean energy investments in underserved areas, such as current and former mine lands.
These, she says, "will help ensure the benefits of the clean energy sector are being shared across the country".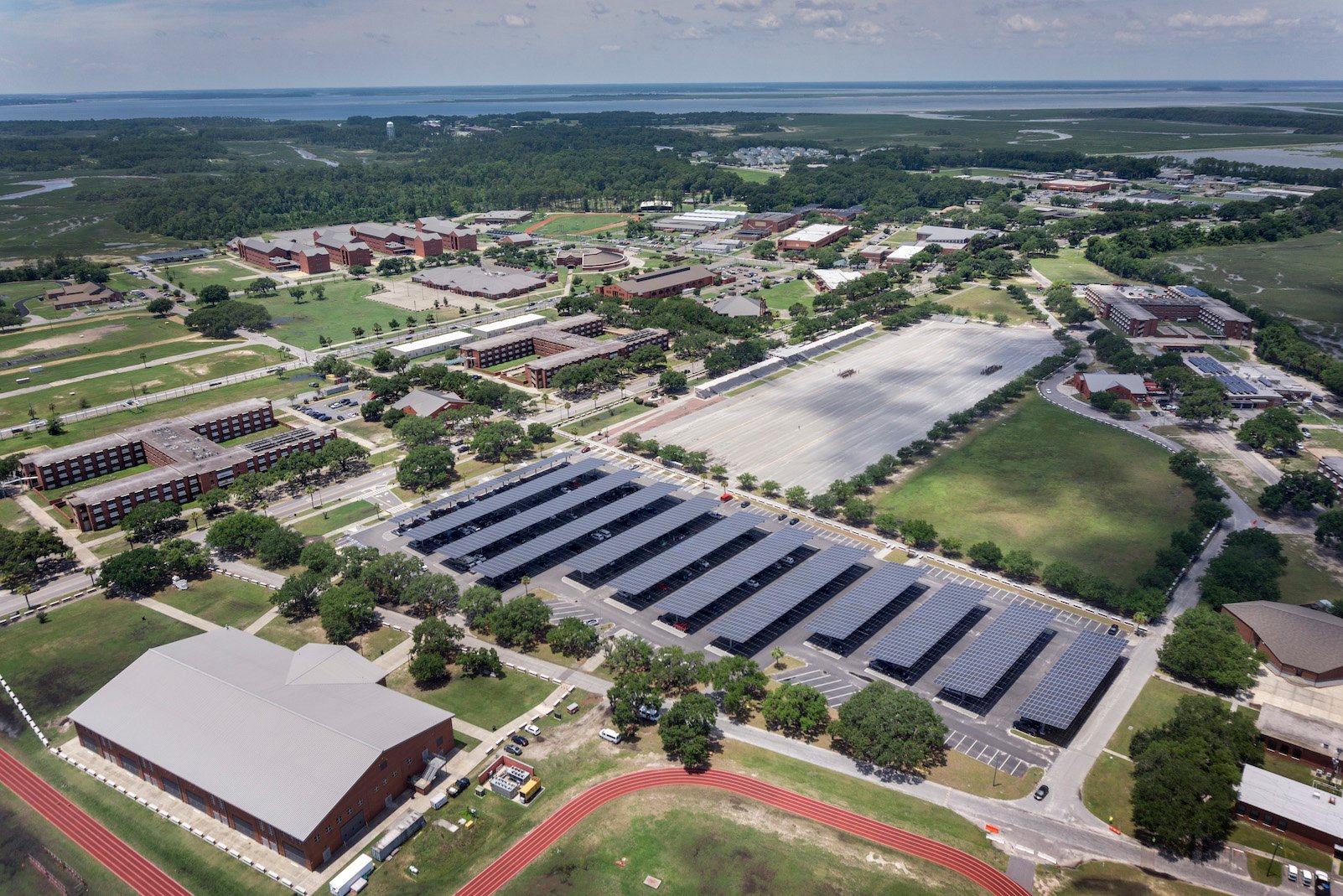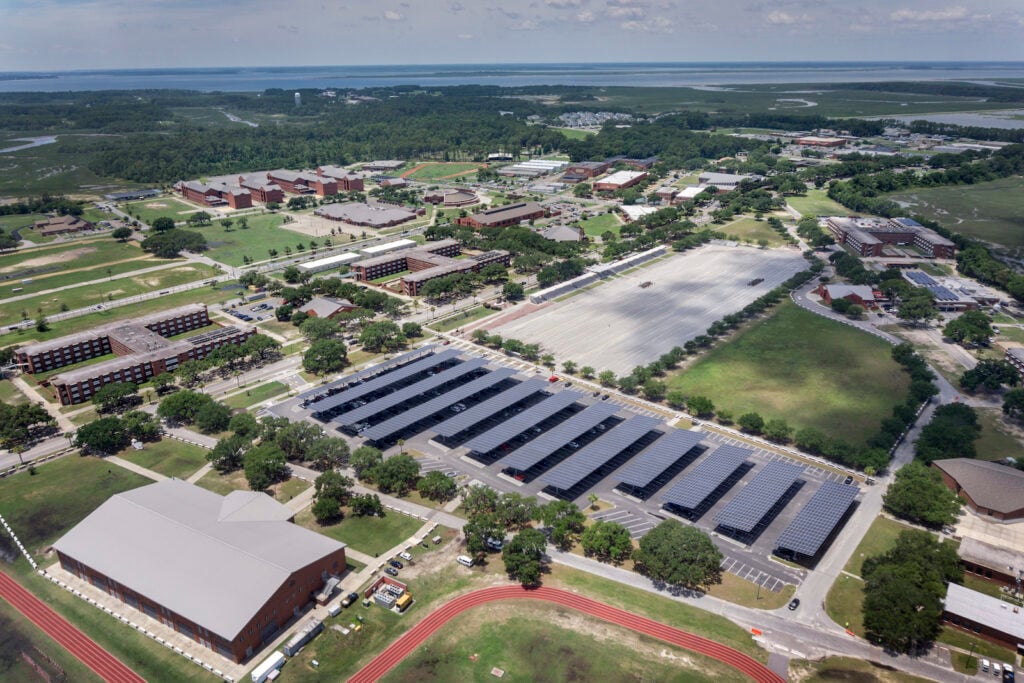 Stem Inc
The investment tax credit was also on the mind of Chris Mathey, vice president for federal policy and business development at artificial intelligence-driven energy storage system and services provider Stem Inc. He describes the IIJA legislation's passage as a "significant milestone".
This is because it contains "critical policies to jumpstart energy storage R&D along with several EV charging incentives, among others," Mathey tells Energy-Storage.news.
More importantly than that, he said, it "signals a truce" between moderates and progressives within the Democratic Conference. Coming together on the IIJA paves the way for the Build Back Better Act to have a better chance of also passing, according to Mathey.
"The Build Back Better Act rightly recognises energy storage is the critical missing piece to accelerating the clean energy transition by including an ITC for standalone energy storage."
"This one tax provision, which includes a direct pay option, will improve grid reliability, reduce emissions, and allow for storage to provide critical grid services when it is needed most. It will also help mitigate the supply and demand imbalance that currently exist when it comes to funding clean energy projects," Mathey said.
"We are hopeful that passage of the IIJA will allow for the Build Back Better Act to move in the coming weeks."
Burns & McDonnell
Chris Ruckman, energy storage director and Adam Bernardi, renewables business development leader at Burns & McDonnell, a full services engineering, procurement and construction (EPC) firm, also welcomed the IIJA's passing while noting that the ITC remains a major priority for enabling energy storage's full role in the energy transition. 
"Energy storage is a transformative technology and will be key to further decarbonisation," Ruckman said.
"It was good to see provisions allowing offshore storage and additional funding for demonstration scale projects like hydrogen, which will be needed to truly reach 100% net zero goals."
"A few provisions that could have had a much larger, immediate impact on the industry, like a standalone storage investment tax credit or direct pay [option] were omitted from the final version of the legislation."
An ITC, especially with a direct pay option "could really spark significant storage development" across the US, he says. From a bigger picture sense, the challenges facing the industry today include constraints in the interconnection queue process which if solved could also speed up deployment of energy storage resources.
Adam Bernardi says nonetheless that he had heard the market believes the ITC with direct pay "is going to move forward in some form or fashion".
"In today's current market for regulated utilities to own solar, it requires a lot of complex tax structures to monetise the ITC. Direct-pay incentives make owning solar and storage assets for regulated utility much easier and therefore open the market in a big way for these entities," he tells Energy-Storage.news.
"We're still optimistic about future legislation that will create a larger renewable-focused market-place," his colleague Chris Ruckman adds.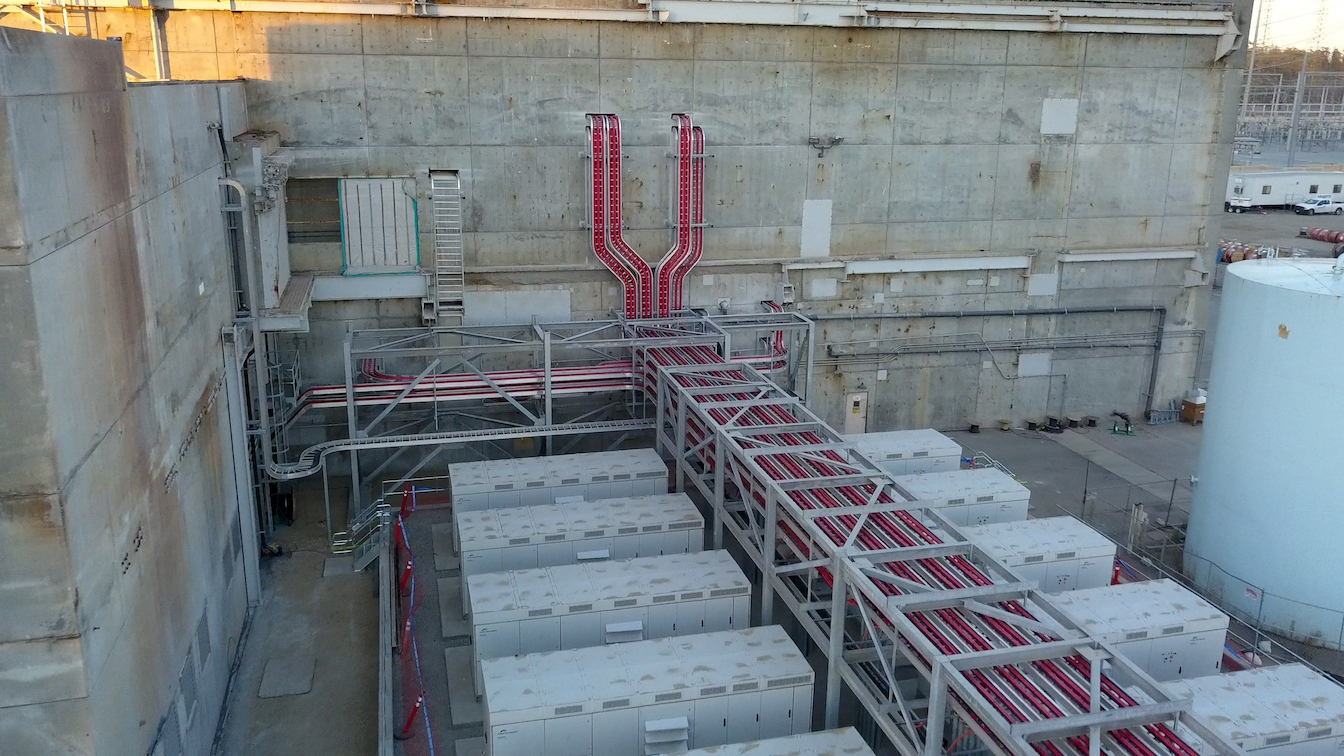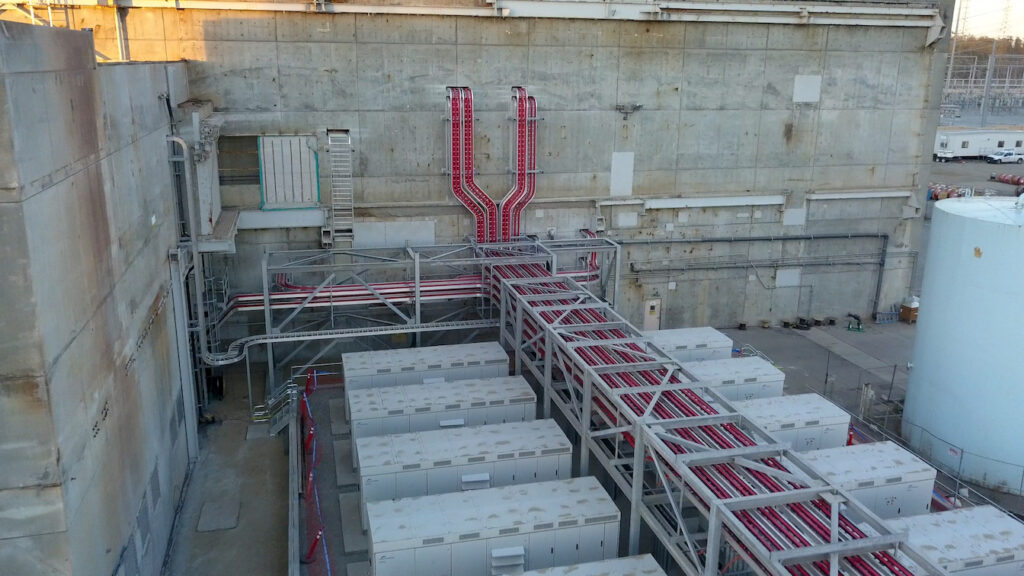 Powin Energy
System integrator and energy storage hardware manufacturer Powin Energy's CEO Geoff Brown offers a brief comment, saying his company is "very encouraged by the news out of Congress".
"I think the ask here is simple – we need a clear stable long term national policy that levels the playing field for energy options today – and gives a stable market for us to build our platform for. These policy changes are essential for the security of the country and the future of our grid."
Powin has been developing lithium-ion battery-based energy storage systems out of its headquarters in Tualatin, Oregon, for a decade, Brown noted, with more than 2GWh of energy storage projects in operation and another 5GWh shortly on the way.
The company additionally has manufacturer partners and factory facilities abroad, notably in China and Taiwan, but Brown said Powin's projects incorporate IP, product design and software developed by its team in the US.
ESS Inc
As a US-headquartered pure play manufacturer, long-duration zinc flow battery storage system company ESS Inc is perhaps exactly the kind of company most likely to welcome the IIJA and the supply-side stimulating impact it's likely to have.
CEO Eric Dresselhuys says in a statement that the bill is "fair and meaningful infrastructure legislation" which was crafted by Congress "on behalf of the American people".
"The bipartisan energy provisions it contains, including historic investments in clean energy transmission, EV infrastructure, battery supply chains, and long-duration energy storage technologies, will accelerate our transition to a clean energy future," Dresselhuys says.