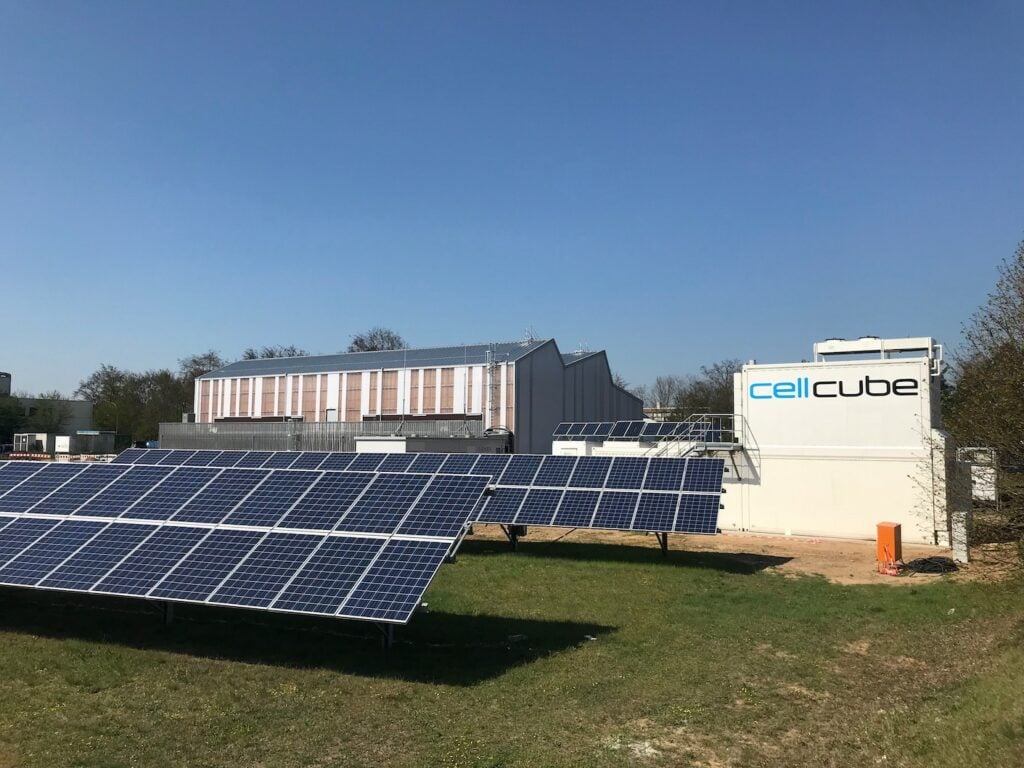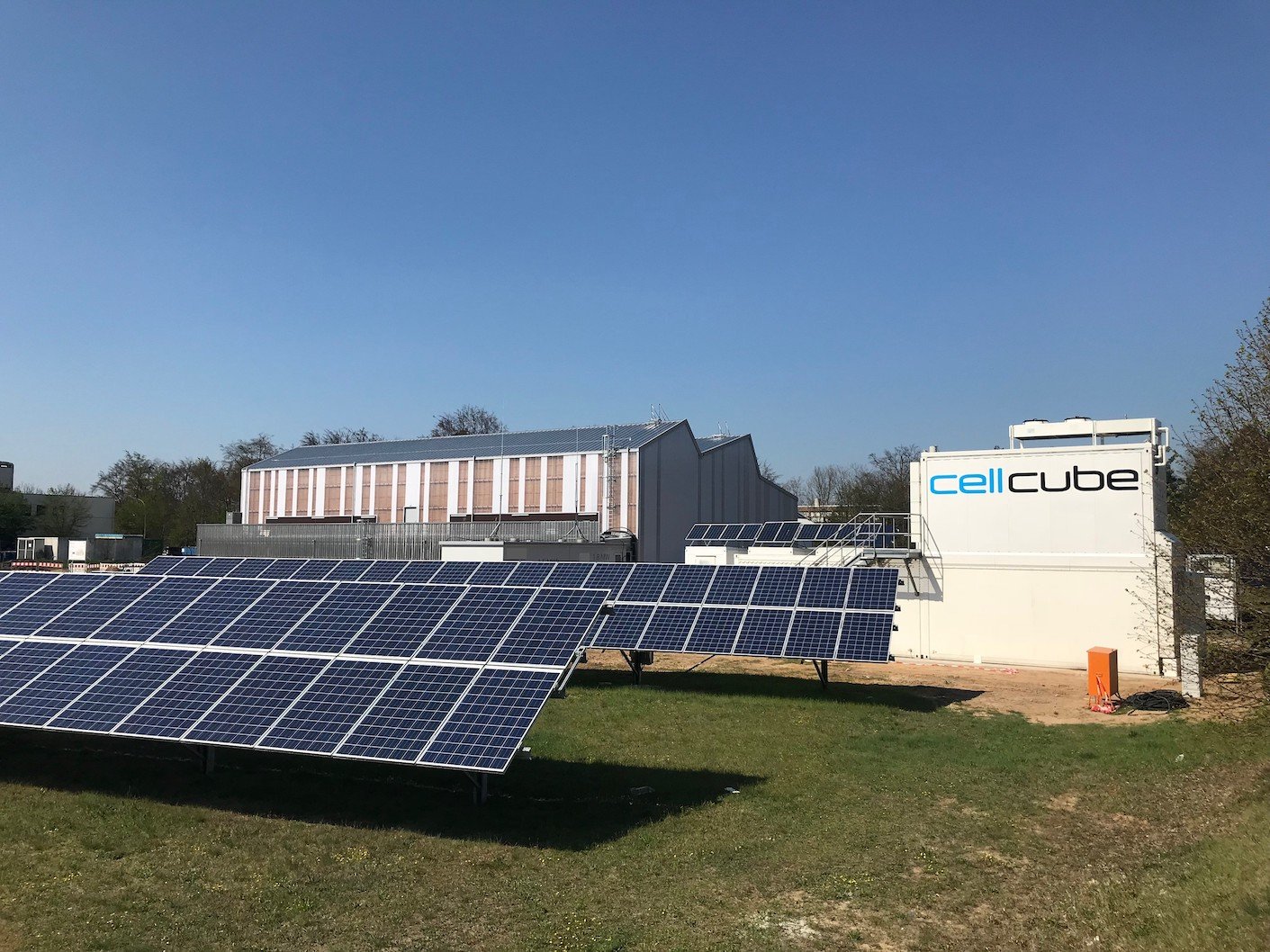 A commercial fish farm in Austria has opted to use CellCube's vanadium redox flow batteries (VRFBs) with eight hours' duration, in combination with solar energy, to reduce the carbon footprint of its operations.
Customer KIA-AquaFARM will use three VRFBs from CellCube, totalling 750kW / 6MWh of output and capacity of the company's FB 250-2000 units, at a new "sustainable" fish farm which will incorporate what's called a recirculating aquaculture system (RAS).
The RAS creates oxygen onsite and manages the water in the farm's tanks, which will be used to breed different types of fish, shellfish and snails. The farm, in the Austrian state of Stryia, will be equipped with onsite solar PV panels to partially power the RAS and the flow batteries will be used to store energy generated by solar during the daytime, shifting it to the evenings and night time as well as cloudy or rainy days.
The batteries will also help the agricultural facility to peak shave its maximum loads drawn from the grid and reduce costs. The VRFBs can also enable the facility to operate independently of the grid in the event of an outage. 
CellCube, which is the brand name for Austrian flow battery manufacturer Enerox, is largely focusing on the commercial and industrial (C&I) microgrid and renewables-plus-storage space. The company said this latest project is considerably larger than most it has executed to date for customers in Europe and the Asia-Pacific region. These tended to be in the range of 80kWh to 130kWh for customers that included remote farms and small commercial entities.
In April, South African primary vanadium producer Bushveld Minerals became an investor in the company. In September, CellCube also announced a partnership with US Vanadium, an electrolyte producer based in Arkansas, US, to off-take for projects in the North American market, beginning with an 8MWh VRFB system for an industrial microgrid planned for a site near Chicago.
Australian nickel mine tries out vanadium flow battery microgrid for free
In other vanadium redox flow battery news, a nickel mining site in Western Australia will be equipped with a standalone power system (SPS) including a vanadium flow battery energy storage system.
Mining company IGO Limited's IGO Nova Nickel Operation produces not only nickel but also copper and cobalt. The new SPS — comprising a 300kWh battery storage unit, renewable energy generation equipment and diesel genset backup — will be used to power a bore hole at the site.
The VRFB system will be provided by Spanish manufacturer E22, through its recently signed partnership with VSUN Energy, a subsidiary of Australian Vanadium, which is developing a primary vanadium extraction facility as well as building a vanadium electrolyte processing and production plant in Western Australia.
The SPS will be given to the customer on a year-long trial basis, after which IGO Limited will have the option of buying or renting the system from VSUN Energy, which was set up by Australian Vanadium to create market opportunities for VRFBs, particularly in conjunction with renewable energy.
Largo changes name
Meanwhile, Largo Resources, another primary vanadium producer, this time with its extraction facilities based in Brazil, changed its name a few weeks ago to reflect its strategy of vertically integrating its mining business and energy storage division.
The company has also formed its own vanadium flow battery subsidiary company, Largo Clean Energy, having purchased IP and recruited staff from a defunct US flow battery company, VionX. It is targeting growth in the energy storage space, having identified that vanadium sold for batteries could be more valuable per pound than that sold into another core application, steel-making.
Largo Clean Energy announced the signing of its first contract with a flow battery customer in August, clinching a deal to supply an initial 1.22MW / 6.1MWh system to Enel Green Power España.
Read an extract of the feature article, 'Primary vanadium producers and their flow battery strategies,' which appeared in our quarterly journal PV Tech Power and includes interviews with and a focus on Largo and Bushveld's activities in the space.