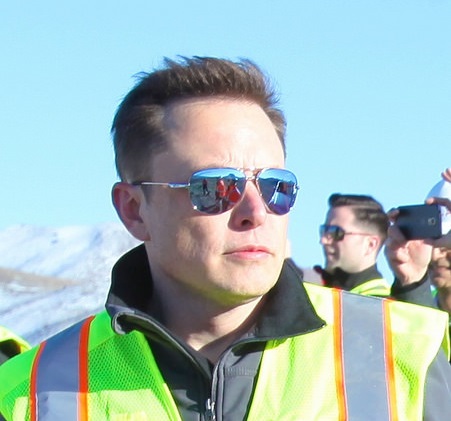 Charges of fraud levelled at Elon Musk after the Tesla CEO recently tweeted his desire to take the company into private ownership have resulted in a settlement with the US Securities and Exchange Commission (SEC) and an agreement that Musk will step down in his other role as chairman of the company's board.
Last Thursday, the SEC in its role as regulator had announced that Musk's tweets of 7 August had "led to significant market disruption", including a 6% rise in Tesla's stock price, while alleging that the transaction Musk claimed was feasible and perhaps imminent was in fact "uncertain and subject to numerous contingencies". A statement from SEC enforcement chief Steven Peikin highlighted that the commission took a dim view of this form of impulsive direct communication from the Tesla chief.
"Corporate officers hold positions of trust in our markets and have important responsibilities to shareholders. An officer's celebrity status or reputation as a technological innovator does not give license to take those responsibilities lightly," Peikin said.
SEC filed a complaint which alleged antitrust provisions in federal securities law had been violated by Musk and sought a "permanent injunction, disgorgement, civil penalties, and a bar prohibiting Musk from serving as an officer or director of a public company". The commission's statement last week also said that Musk's tweets – seen by his 22 million Twitter followers before being quickly shared with the rest of the world – about selling Tesla at a price of US$420 per share added a substantial premium to the trading price of the company's shares at the time. Musk had implied – according to the SEC – that "the only remaining uncertainty was a shareholder vote", when in reality funding had not been secured.
Settlement includes payment and agreement for Musk to step down as chairman
Musk's business and private life have become more the focus of attention on Tesla than many at the company would perhaps have hoped, from bizarre allegations levelled at a British cave rescue diver in Thailand, to a recent appearance on comedian Joe Rogan's podcast in which the Tesla man smoked marijuana live on camera – albeit legally as the podcast was filmed in the state of California.
The company will hope to draw a line under the private offer issue after the SEC announced on Saturday that Musk had agreed to settle the fraud charge. At the same time, SEC announced a further charge of "failing to have required disclosure controls and procedures relating to Musk's tweets", a charge which again Tesla and Musk appeared keen to settle quickly and agreed to do so with the commission that day.
"The total package of remedies and relief announced today are specifically designed to address the misconduct at issue by strengthening Tesla's corporate governance and oversight in order to protect investors," SEC enforcement division co-director Stephanie Avakian said.
The Silicon Valley electric vehicle, stationary storage and solar provider and its CEO agreed – along with "other relief" not specified in the SEC statement – that:
Musk will step down as Tesla chairman, to be replaced with an independent, while the CEO will be ineligible for re-election as chair for a period of three years.
Tesla will appoint two new independent directors to its board
A committee of independent directors will be established, putting in place more controls and procedures for overseeing Musk's public communications
A total of US$40 million in penalties – US$20 million each for Tesla and Musk himself. This will be distributed among "harmed investors under a court-approved process"
SEC chairman Jay Clayton gave a statement later that day saying he fully supported the settlements and had supported the original filing of the action a few days prior. Clayton said the prompt resolution of the matter was in the best interests of all concerned, including markets and investors – including Tesla's own shareholders. He also sounded a note of caution for companies and their corporate officers going forwards.
"This matter reaffirms an important principle embodied in our disclosure-based federal securities laws," Clayton wrote.
"Specifically, when companies and corporate insiders make statements, they must act responsibly, including endeavouring to ensure the statements are not false or misleading and do not omit information a reasonable investor would consider important in making an investment decision."