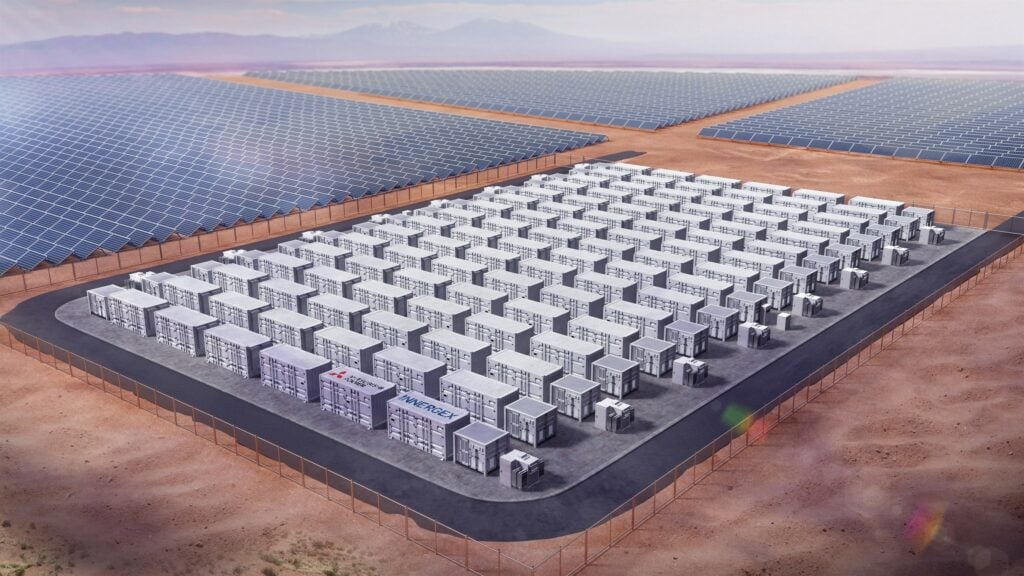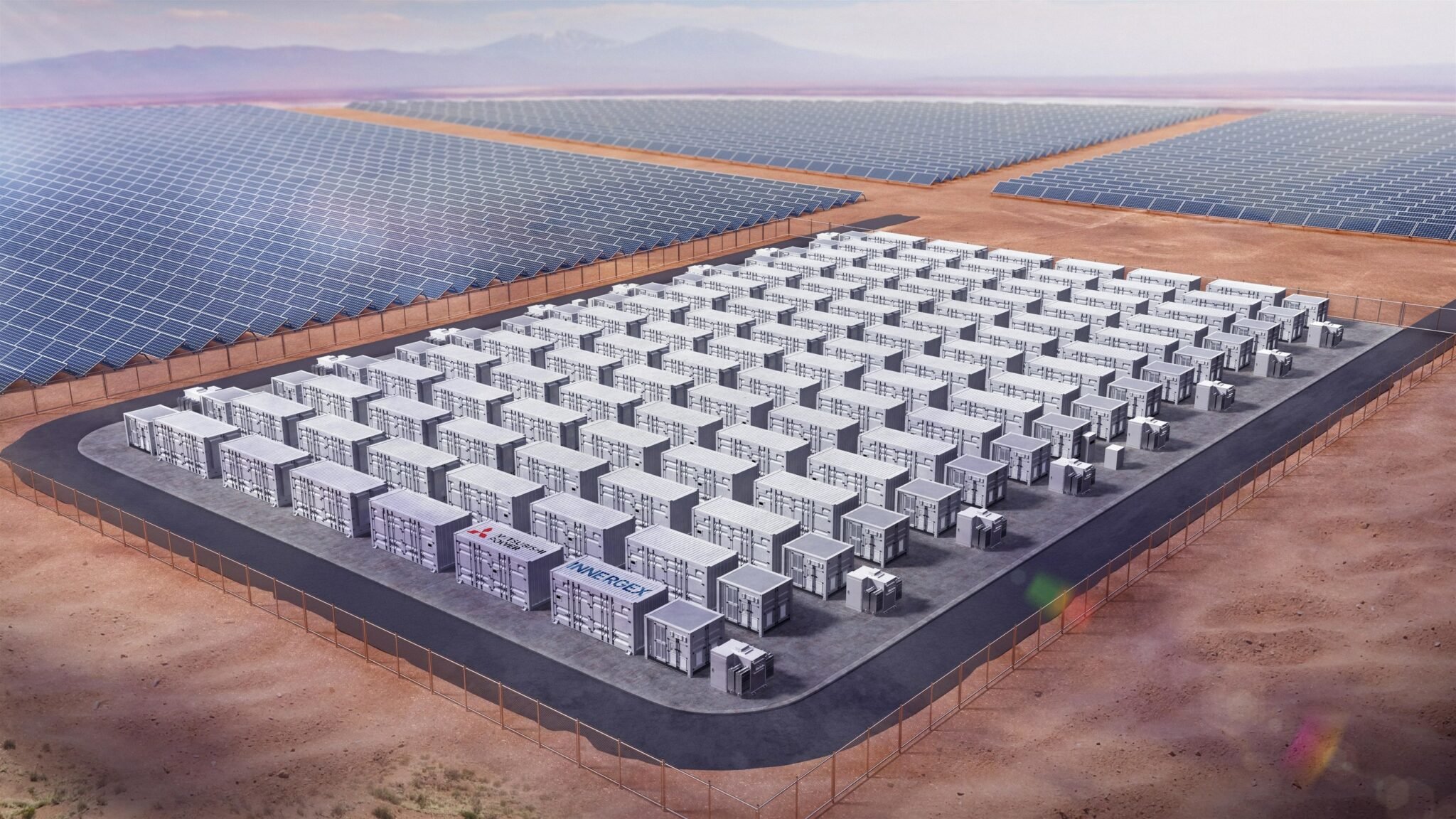 Thoughts from a trio of energy storage technology providers and system integrators on the year just gone, and what lies in store in 2023 (no pun intended).
Our respondents in this edition are all vying to gain a foothold in key battery storage markets around the world, but understandably with a primary focus on North America's booming opportunities.
This article requires
Premium Subscription
Basic (FREE) Subscription
Enjoy 12 months of exclusive analysis
Regular insight and analysis of the industry's biggest developments

In-depth interviews with the industry's leading figures

Annual digital subscription to the PV Tech Power journal

Discounts on Solar Media's portfolio of events, in-person and virtual
Or continue reading this article for free
However, as you'll see from their responses, even within the North American market, opportunities are spreading from the existing energy storage market strongholds of Texas and California to other US states, to Canada.
And there is of course plenty going on outside the North American market too, as the global need for energy storage is becoming widely recognised.
It's fair to say our three interviewees come from companies at quite different stages of their journey into that global market.
Mitsubishi Power Americas is involved in major large-scale battery storage projects with recent project contract awards in regions including the south-eastern US and Chile.
The company's battery storage solution, called Emerald, is based on lithium iron phosphate (LFP) battery technology, but Mitsubishi Power Americas is involved with a broad range of other technologies, including working on what could be the largest green hydrogen storage facility in the US, the ACES project in Utah.
LS Energy Solutions, backed by South Korean conglomerate LS Group, began deliveries of its first containerised battery energy storage system (BESS) units last year, after LS Group acquired the grid-tied energy storage division of inverter maker Parker Hannifin in 2018.
IHI Terrasun is a system integrator working on some of the largest solar-plus-storage projects in the US, such as developer Primergy Solar's US$1.9 billion Gemini Solar-plus-Storage plant in Nevada. Gemini will include 1.4GWh of batteries, with cells to be supplied by CATL, alongside 690MWac/966MWdc of solar PV.
What did 2022 mean for your energy storage business, and how did it compare with the year before that?
2022 exceeded our expectations in many ways. We went through a wave of commissioning 1.5GWh of projects in California and Texas, which are historically robust markets for battery storage. The year has also seen a transition to other markets in the Eastern US and emerging market opportunities in Canada, Latin America, and Western Europe.
We started the year mostly focused on US-based project opportunities and the anticipation of a US$3 billion to US$4 billion market. That has quickly evolved into a more global view of opportunities across Canada, Western Europe, Latin America, and the US with an estimated US$9 billion market outlook over the next two years.
Overall, it was a strong year not only for Mitsubishi Power but the energy storage industry as a whole.
Tom Cornell, Senior VP of energy storage, Mitsubishi Power Americas
For LS Energy Solutions (LS-ES), 2022 was the year of product fine-tuning and getting into the big league of energy storage system integration.
LS-ES launched its all-in-one (AiON) energy storage solution in the fall of 2021 and spent 2022 certifying our AiON energy and power series, as well as taking the all-in-one concept to our customers. We ended the year with six awarded projects and installation underway on three of them.
Ravi Manghani, director of strategy and analytics, LS Energy Solutions
2022 has been a year of tremendous growth, both for the industry and IHI Terrasun. With the Inflation Reduction Act (IRA), the need for storage has skyrocketed and that is amplifying an already increasing and expanding market. This hot market keeps getting hotter.
The war in Ukraine has further illustrated that energy independence – both regional and national – is essential for a stable and sustainable economy. And that has also increased the need for energy storage worldwide.
We're seeing increases both in the size of projects – to the orders of magnitude to what we saw only two years ago, but also the frequency of new projects being developed. This year has seen a notable increase in the speed of the energy transition with the strong boost to climate and energy funding provided by the IRA.
Ray Saka, VP sales, product management and services, IHI Terrasun
What were some of the biggest gains and steps forward made by the industry, including your company, during the last 12 months?
One of the biggest steps forward we have seen as an industry is the increased confidence and adoption in battery energy storage outside of the mature markets in the United States, including California and Texas. Mitsubishi Power is seeing this within our business with the projects awarded in the Southeast United States and Chile.
As more battery energy storage assets are successfully commissioned and continue to meet customer expectations, it is resulting in more confidence and understanding of the many roles battery energy storage has in the energy landscape as a generation and transmission asset.
The passing of the Inflation Reduction Act in the US will be the next catalyst for energy storage and propel the market forward.
Tom Cornell, Senior VP of energy storage, Mitsubishi Power Americas
Any mention of 2022 has to include the passage of the Inflation Reduction Act. For the first time, standalone energy storage will enjoy tax credit incentives similar to other renewable technologies. The industry deserved a pat on the back for never stopping to advocate for [the] storage ITC.
The timing couldn't have been better as there's a massive opportunity in front of us to decarbonise the power grid and storage will have a key role to play in getting there.
Another big gain, which truly still has to materialise is the recognition that for the US energy storage market to prosper, the country will also need to advance as a manufacturing hub for strategic energy storage components such as batteries and inverters.
On the topic of manufacturing incentives, LS Energy Solutions supports the inclusion of inverters for advanced manufacturing credits and has requested the Treasury to go one step further to explicitly include storage inverters for those benefits.
Outside of IRA becoming law, other noteworthy gains and steps have been in the area of interconnection reform, as FERC, as well as a few ISOs under its jurisdiction, have started on the path of streamlining of interconnection rules that will enable deployment of the massive backlog of solar, wind and storage assets.
Ravi Manghani, director of strategy and analytics, LS Energy Solutions
This year, IHI Terrasun launched our next generation power plant software for control, advanced diagnostic and monitoring of storage and solar-plus-storage systems. This solution allows for vendor-agnostic integration as well as augmentation and long-term power plant maintenance. We've built an analytical system for monitoring and diagnostic of assets, so we're able to provide bankable 10- and 20-year long-term service agreements (LTSAs), and at times even longer, such as the work we'll be doing for the Gemini Solar and Storage project in Nevada.
The biggest step forward for the industry, and one that is long overdue, is the development of diversified supply chains for batteries. The world will have so much demand as we electrify everything from cars to mobile phones, all of which will need batteries.
So far, battery production has been centred in China with very few limited options outside. With the IRA, there is now ample incentive for US-based manufacturing of batteries, and we hope to see those incentives adopted around the world to create a truly diverse supply chain.
Ray Saka, VP sales, product management and services, IHI Terrasun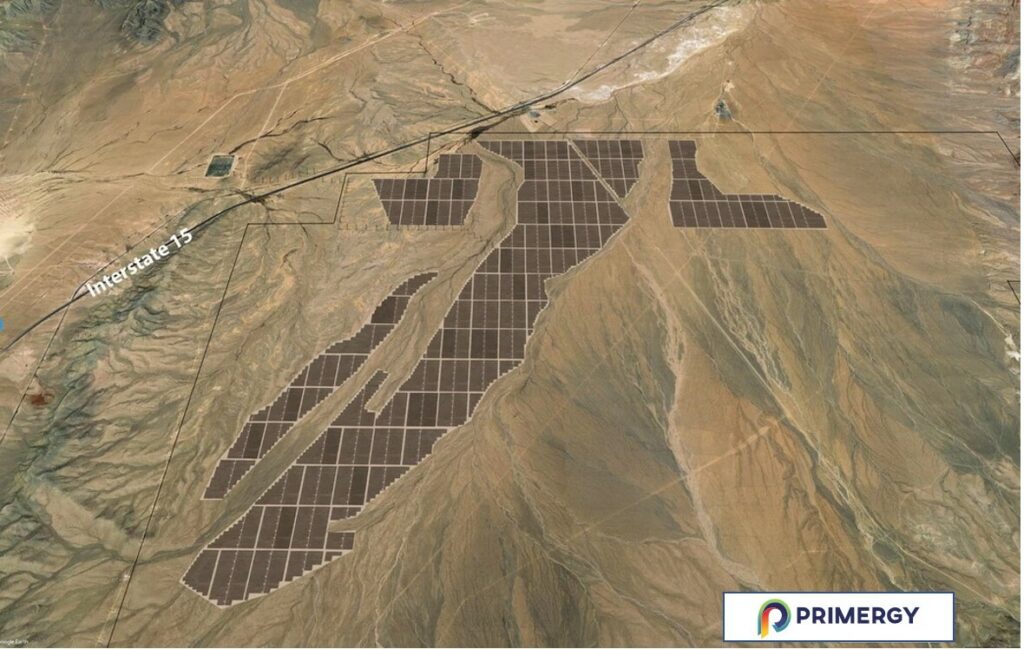 The industry faced some well-documented challenges during the year, with the highest profile being supply chain constraints. How have those challenges affected the industry and how should they be confronted?
The challenges affecting battery storage and solar projects have been a huge topic this year. These challenges affected not only the supply but also costs related to projects forcing our independent power customers to renegotiate their power purchase agreements (PPAs). Despite the challenges, the impacts have mostly resulted in project delays instead of outright projects being cancelled.
The height of the supply chain challenges will be an inflection point in our industry along with the IRA as we evaluate our supply models and as the industry looks to diversify the supply chain across multiple continents.
Tom Cornell, Senior VP of energy storage, Mitsubishi Power Americas
For the US to truly see the fruits of accelerated renewable deployments, including storage, a lot of manufacturing will have to be onshored and re-shored.
Without a clear roadmap for such, the industry is destined to face the pains of extended delivery times, higher costs, and trade policy-related uncertainties. For instance, we saw lead times of 60-70 weeks on transformers and lead times of similar scale on other components needed to integrate storage solutions.
In addition to these delays, the industry has also had to open to alternate suppliers, and in general, expand the universe of suppliers to mitigate availability constraints. While a diversity of suppliers is generally good for competition, it has also opened up the need for robust quality control.
Ravi Manghani, director of strategy and analytics, LS Energy Solutions
Source diversification is the best solution to bottlenecks and constraints. Right now, China is effectively the only lithium refiner in the world. That must change if we are to succeed in creating a robust supply chain and enable worldwide manufacturing of Lithium-ion-based batteries.
We have also seen promising development of non-lithium technologies such as sodium and zinc-based energy storage systems, which also hold promise in diversifying the supply chain.
Another important topic that does not get enough attention is the shortage of skilled labour in the electrical fields from master electricians to electrical engineers who are going to be needed over the next 30 years to achieve the transition to renewable energy.
More skilled workers retire every year than enter the profession, so there is already a shortage. Add to that the growing demand of renewable energy transition and the country will be unable to meet our climate targets in 2030.
This is a great opportunity to train and invest in our young adults who could secure well-paying jobs for decades to come. To meet the need, we must invest in outreach, workforce training and retraining, and mentoring. Plenty of great work is already being done to address this problem, but it will need to be significantly scaled if we want to build the solar, wind, and storage installations that will power our lives in 2030, 2040 and beyond.
Ray Saka, VP sales, product management and services, IHI Terrasun
Which technology and industry trends would you recommend our readers keep a close eye on in 2023?
There are several trends around energy storage people should keep a close eye on in 2023:
The improvement in lithium-Ion cell technology that currently exists. We are typically deploying 280 amp hour (Ah) cells and are moving toward over 300Ah cells, which will improve Lithium Ion's density and more cost effective.
Developments in other cell chemistries including Sodium-ion as more R&D investment is placed in it
Longer duration storage in the 8-hour and above range through some demonstration projects using flow and nickel hydrogen-based technologies
Tom Cornell, Senior VP of energy storage, Mitsubishi Power Americas
At the risk of sounding a pessimist, 2023 in many ways will look a lot like 2022 in terms of battery costs and supply tightness. 2022 is primed to end with lithium carbonate prices at an all-time high and while the larger economy is slowing down after a year of high inflation, I suspect that the prices in 2023 will be a bit stickier in the energy storage world. There are certainly some promising trends to look out for, such as higher energy density products from several LFP suppliers, and further commercial advancement from a few non-lithium technologies.
Ravi Manghani, director of strategy and analytics, LS Energy Solutions
2022 has been a big year for many companies and consortiums to announce giga-sized battery factory plants in the US.
While it takes years to build a factory, in 2023 we will begin to see whether these plans materialise into ground-breaking ceremonies which will determine the trajectory of the rest of the '20s decade. If we see factories being built, we can expect an ease in the constriction of the battery supply in three to four years. If we don't, batteries will continue to stay a prime commodity.
Ray Saka, VP sales, product management and services, IHI Terrasun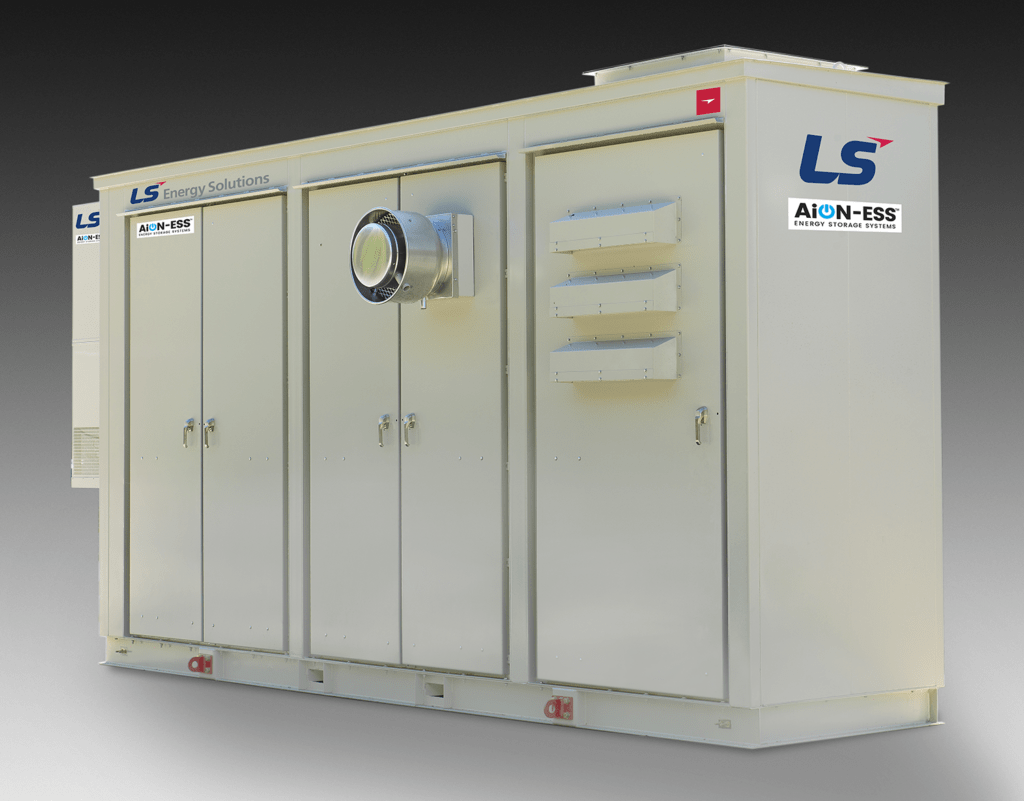 What are the biggest priorities for your company, and for the wider industry, in 2023 and beyond?
Managing growth. With the rapid industry growth and expanding market opportunities, we are expanding our team to double its current size in the next 12 months while balancing the need for capital investment into people and R&D efforts supporting product development.
Successful Implementation of 2GWh of projects. We will always prioritise the commitments made to our customers to deliver projects in a safe and reliable way.
Understanding and leveraging the effects of the IRA. When the treasury department guidance is out, this will shape our strategy going forward with domestic content.
We will also be keeping an eye on what happens with Canada's version of the IRA over the next year as well.
Tom Cornell, Senior VP of energy storage, Mitsubishi Power Americas
Our priority for 2023 is to start delivering 100+ MWh project orders, and we're extremely proud of what we've accomplished with the AiON product in such a short amount of time.
Additionally, we will be adding more product options for our customers in terms of capacity and technology options. We want our customers to able to have a variety of solutions to choose from, all standardised and factory assembled to provide ease of onsite installation and reliable operation.
This pretty much dovetails into the biggest priorities for the industry – scale, standardisation, and certainty. Scale is a well-understood requirement and doesn't need elaboration.
For the industry to become more robust, and yes, profitable, we need to move away from selling projects to selling products, and for our developer customers to be able to operate portfolios of assets. That's how we grow and do so taking on proportionate levels of risk.
Ravi Manghani, director of strategy and analytics, LS Energy Solutions
Creating a diversified supply for batteries and power conversion systems (PCS) is top of mind. Going further, we will be looking at ways to offer more functionality (application stacking) from energy storage systems.
Right now, most installations are used to perform only one to three applications, usually storing electricity that would otherwise be curtailed, but storage can offer so much more for the electricity grid with correct system design and the right power plant controller.
For any industry, having a single source of any product is risky, so diversification will be essential across the board next year and beyond.
Demand for energy storage is already heating up and with the IRA and the energy crisis in Europe and around the world, the push for additional energy storage resources will continue to accelerate. In 2023, we will see whether the supply constraints begin to ease up so the demand can be met with supply.
Ray Saka, VP sales, product management and services, IHI Terrasun
Additional reporting by Cameron Murray.
Energy-Storage.news' publisher Solar Media will host the 5th Energy Storage Summit USA, 28-29 March 2023 in Austin, Texas. Featuring a packed programme of panels, presentations and fireside chats from industry leaders focusing on accelerating the market for energy storage across the country. For more information, go to the website.