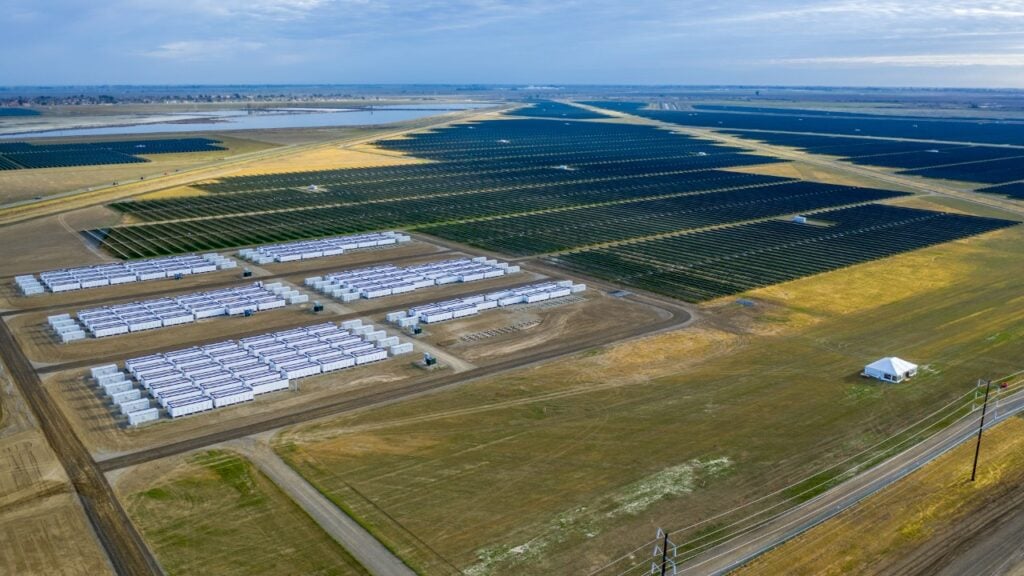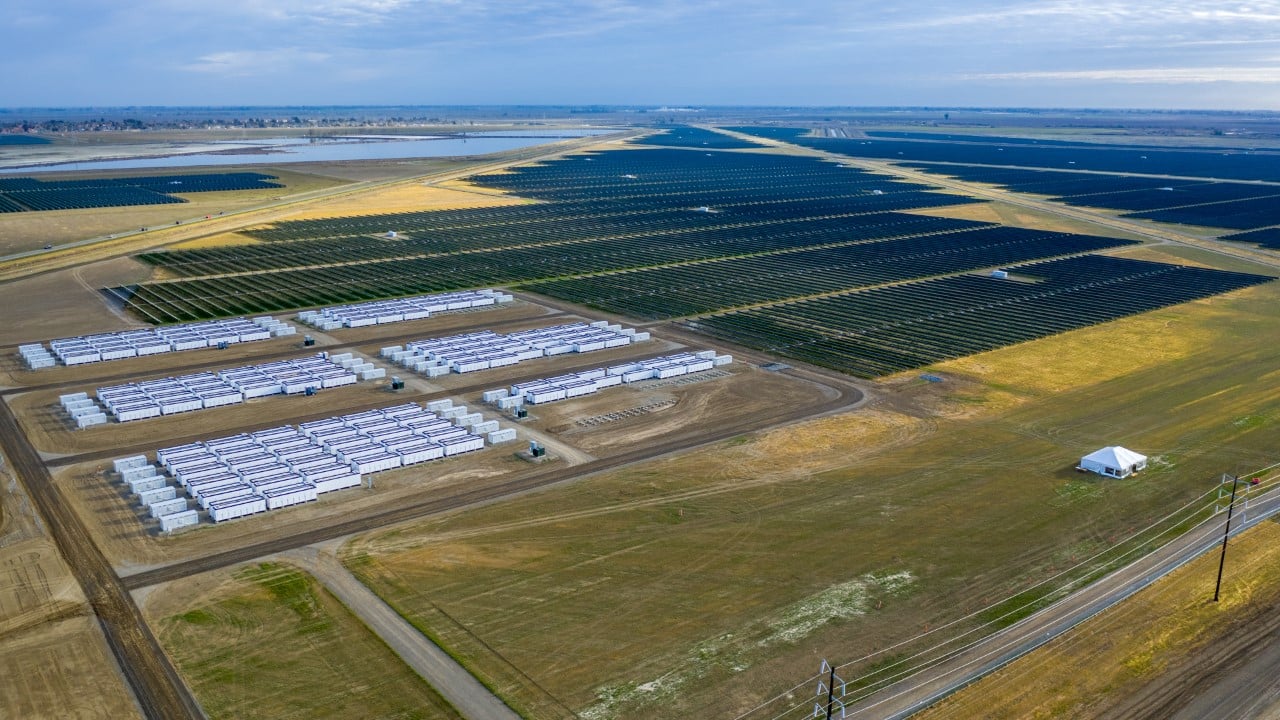 Solar and energy storage were described by Elon Musk in a famous 2016 quote as going together "like peanut butter and jelly". Andy Colthorpe meets some of the players creating this winning combination in the US.
This is an extract of an article which appeared in Vol.31 of PV Tech Power, Solar Media's quarterly technical journal for the downstream solar industry. Every edition includes 'Storage & Smart Power,' a dedicated section contributed by the team at Energy-Storage.news.
This article requires
Premium Subscription
Basic (FREE) Subscription
Enjoy 12 months of exclusive analysis
Regular insight and analysis of the industry's biggest developments

In-depth interviews with the industry's leading figures

Annual digital subscription to the PV Tech Power journal

Discounts on Solar Media's portfolio of events, in-person and virtual
Or continue reading this article for free
First, some quick stats: out of 10GW of battery storage additions planned for deployment in US utility service areas over the next two years —around 60% — is paired with solar, according to figures from the US Energy Information Administration (EIA) released in March. Solar-plus-storage is becoming a massive part of the renewable energy market in the US. In Vol.28 of this journal, Lawrence Berkeley National Laboratory (Berkeley Lab) researcher Will Gorman noted that as of the end of 2020, there was about a gigawatt of solar-plusstorage in operation at 70 sites. Then, utility interconnection queues, Berkeley Lab found 160GW of solar PV being developed that was paired with batteries. Of course, not all of this will be built by a long shot and certainly given the challenges of securing interconnection some of it may not be built for several years, but clearly a lot will.
We spoke with four companies that are putting that metaphorical sandwich together in the field. Broadly speaking, they are active in two scales of solar-plus-storage: very large utility-scale power plants and smaller distributed generation projects.
Recurrent Energy – Lucas Moller
Lucas Moller is head of energy storage at Recurrent Energy, the US-based developer subsidiary of Canadian Solar. Recurrent develops large-scale plants, including Slate in California: 300MW PV with 140.25MW/561MWh of BESS, which the company sold to Goldman Sachs and came online in March.
"Solar-plus-storage for us to date in terms of executed projects is all California, is the case for most of the market. But, fundamentally, we look at all solar projects in our portfolio as potentially solar-plusstorage. That's just our perspective on how we do project development and plan for future market demands — not today's demands," Lucas Moller says.
While it seems like solar-plus-storage has sprung up in California almost overnight, in fact it was developers like Recurrent taking that perspective early on which has made it so. Moller refers to Slate, the "star project of sorts". Slate was conceived as a solar-plus-storage project from 2015 when interconnection plans were drafted up. Even further back, interconnection requests for solar projects filed by the developer in 2014 included storage. That "first flag planted" highlighted that the areas large solar projects were being developed in would have enough variable solar generation to need storage to shift energy into later hours sooner rather than later. While the economics didn't pencil out for solar-plus-storage then, Recurrent knew they would before long.
"We look at all solar projects as solar-plus-storage projects. As it pertains to California, and [more broadly] the Desert Southwest US, there's no such thing as a solar-only project anymore. There is pretty much a fundamental need to add storage to every project to make it economically viable."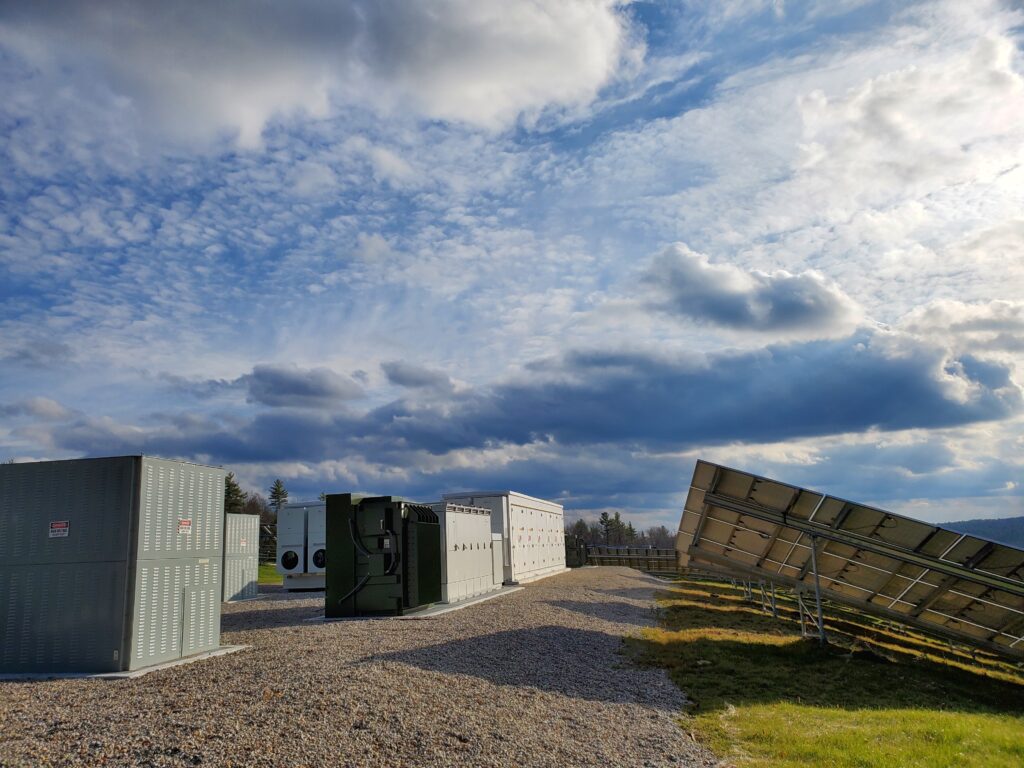 IHI Terrasun – Jamal Burki and Joonki Song
Jamal Burki is president and Joonki Song VP of marketing and supply chain management at IHI Terrasun Solutions. The full lifecycle services provider for solar-plus-storage is a subsidiary of Japanese conglomerate IHI, currently working on the US$1.2 billion Gemini project in Nevada for developer Primergy.
With Gemini, a 1.4GWh, DC-coupled, solar-plus-storage, solar-only charging project, it's really a milestone project that we're working with Primergy on," Jamal Burki says. IHI Terrasun is also involved with some of the smaller, distributed generation projects — including a recently completed project in New England ISO territory for Nexamp — and while these are worthy of celebration in their own way, solar-plus-storage on the sheer scale of Gemini, which charges from 690Mwac/966MWdc of PV, shows "how the industry has really come together," Burki says.
The four-hour duration BESS at Gemini will provide solar time shifting, taking cleanly generated power into the evening peak.
Joonki Song says Gemini and projects like it show that the combination of solar and storage creates dispatchable power plants. They may not be 24/7 power plants, but they combine the two technologies to "provide consistent power from when the sun rises and capture energy when the solar generation is higher than the inverter limit and then smooth out in the afternoon". Conversely, another large-scale project IHI Terrasun is working on, Leeward in California (72MW of PV with 36MW/144MWh BESS), is AC-coupled.
"It's really more of a peak shaving and interconnect firming application and the customer is also planning to use that for voltage regulation," Burki says.
Nexamp – Mark Frigo
Mark Frigo is VP for energy storage at Nexamp. Known as a leader in US community solar, based on the East Coast, the company is developing a wave of solar-plus-storage projects at a more distributed level in key markets like Massachusetts.
"If you're in solar, you have to be in energy storage. They go together, like Yin and Yang," Mark Frigo says. Nexamp has been around since 2007 and started ramping up its energy storage efforts two or three years ago, to the point where it now has 140MW of distributed solar-plus-storage or standalone storage in construction or in operations, largely in the northeastern US.
When asked if there may be a 'one size fits all' solution for US solar-plus-storage, the answer is "an emphatic no," because depending on which state your projects are in and what opportunities they will target, the batteries can be solving different problems, Frigo says.
For instance, two Nexamp projects recently brought online in Massachusetts and paired with Nexamp community solar PV installations have four distinct revenues associated with them. "One, they're part of a state programme called Solar Massachusetts Renewable Target (SMART). Two, they're part of [another] state programme called Clean Peak. Three, they are a capacity resource and they are also a frequency regulation resource for the independent system operator, ISO New England."
As Frigo describes it, there are only a handful of US states that have put in place incentives and programmes to move forward the progress of clean energy development and associated energy storage, Massachusetts, New York and California being prime examples. Outside of those leading regions, in the US market, there are generally two major drivers for solar-plus-storage. One is the ITC, which can lower the capex cost of the equipment by up to 30%.
The other option is in creating what Nexamp calls "a shaped product", adjusting the shape of the solar generation curve to meet demand when most valuable, typically in the early evenings and at other peak demand times. By adding storage, instead of giving a customer a take-as-is type of power purchase agreement (PPA), generation is provided at different times based on the customer need.
Stem – Mary Cauwels
Mary Cauwels is VP of product marketing at smart energy storage technology and services provider Stem Inc. From a background delivering behind-the-meter batteries — and solar — for commercial and industrial (C&I) customers, Stem Inc is now also in energy storage procurement, integration and operations for distributed level solar-plus-storage, both in front of and behind-the-meter.
Focusing on Massachusetts, which targets net zero emissions by 2050, Stem Inc's Mary Cauwels explains how the state uses the SMART programme in service of that goal. SMART pays a per kilowatt-hour rate for all solar production for a 20-year term.
Recently the administration of Governor Charlie Baker doubled its target to 3.2GW. It incentivises the addition of battery storage with stateprovided funds, paid by the utility to the project owner. Massachusetts' Clean Peak Energy Standard meanwhile incentivises clean energy tech that supplies electricity or reduces grid demand during seasonal peak demand periods, as established by the state's Department of Energy Resources (DOER).
Cauwels offers a simple revenue breakout of a solar-plus-storage system operating in Massachusetts. "We're seeing about 34% of the revenues coming from the energy market. About 27% coming from forward capacity markets, 15% coming from real time reserves, 12% coming from clean peaks, and about 12% coming from frequency regulation. There's a really interesting kind of spread across all these different value streams that solar-plusstorage is able to participate in.
All of this pushes in the right direction. Cauwels says it is important to recognise how far the clean energy movement has come with just solar alone in the past, and how much more will be done now energy storage has hit the mainstream.
This is an extract of an article which appeared in Vol.31 of PV Tech Power, Solar Media's quarterly technical journal for the downstream solar industry. Every edition includes 'Storage & Smart Power,' a dedicated section contributed by the team at Energy-Storage.news.