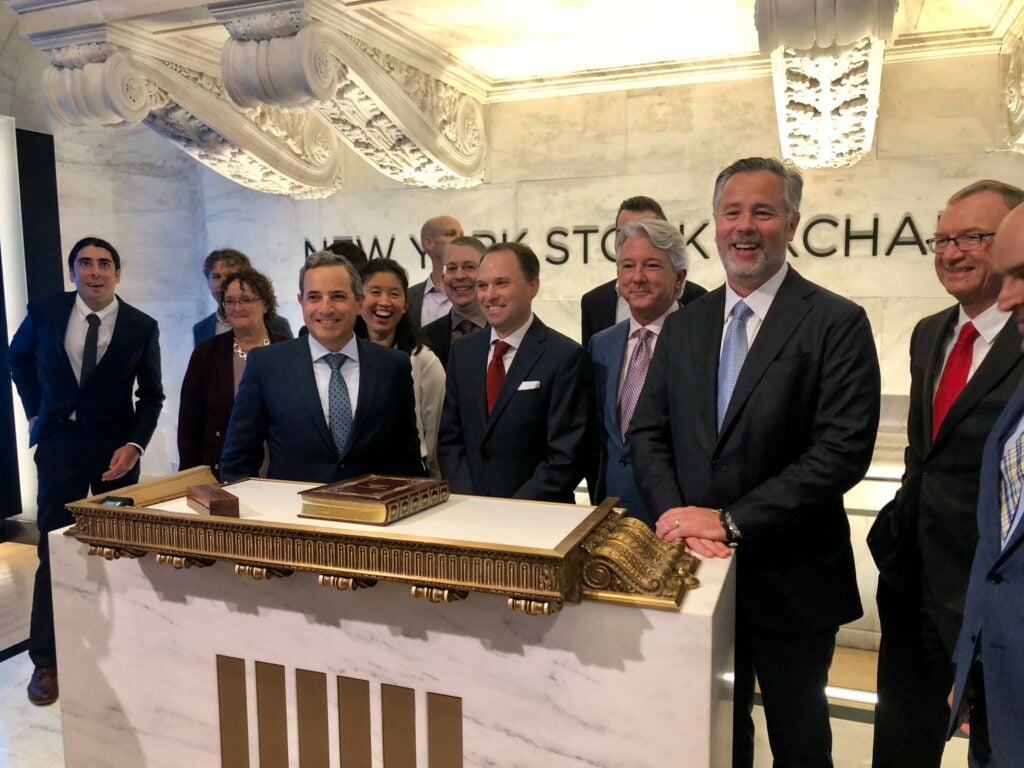 For this third instalment of our look back at 2021, we've something of a mixture of views from around the industry, focusing largely — though not exclusively — on North America.
Last week we spoke with lithium-ion technology providers Fluence and Powin Energy and earlier this week we spoke with EPC Burns & McDonnell and developer Recurrent Energy.
This article requires
Premium Subscription
Basic (FREE) Subscription
Enjoy 12 months of exclusive analysis
Regular insight and analysis of the industry's biggest developments

In-depth interviews with the industry's leading figures

Annual digital subscription to the PV Tech Power journal

Discounts on Solar Media's portfolio of events, in-person and virtual
Or continue reading this article for free
The contributions that follow today come from ESS Inc, in the long-duration energy storage space, Stem Inc, in the commercial and industrial (C&I) and mid-sized front-of-the-meter segment and finally from specialist industry lawyer Adam Walters at Stoel Rives.
ESS Inc
Eric Dresselhuys, CEO
What did the energy storage business in 2021 mean for your company and how did it compare with previous years?
It was a transformational year for energy storage – the number of projects announced and the investment into the space set new records and has firmly positioned storage as key to making the energy transition real.
One example of the gathering momentum for long-duration storage this year was the US Department of Energy's Earthshots initiative, which will provide funding to spur development of long-duration storage (10+ hours) technologies to accelerate the clean energy transition.
For ESS, we experienced unprecedented growth in 2021. We furthered our expansion into global markets, both to expand our international presence as well as serve as an accelerator for net-zero initiatives.
We launched a second product, the ESS Energy Center, diversifying our product portfolio and to meet the demand of the rapidly expanding market with a scalable, flexible long-duration energy storage solution. In October, ESS became a publicly listed company on the New York Stock Exchange.
How are the business models for energy storage evolving?
In many ways. First, behind-the-meter models have evolved, particularly for large C&I customers, driven by previous initiatives to 'go green', but are now enhanced by the desire to improve resiliency and in some cases get "off the grid".
For larger scale, front-of-the-meter projects, the ability to deliver a firmed, shaped product to the market is what people are seeking. Mature markets, like California, are experiencing significant levels of curtailment, driving the need to add storage and meet critical requirements late in the evening and overnight.
What are some of the technology or industry trends you have observed: which of those are the most exciting and conversely are any of them fads that you think will be gone within the longer term?
The "electrification of everything" is causing a fundamental rethinking of what the grid of the future will look like. Electrification of transport is one of the biggest and we don't think it's going away anytime soon.
That's had two major impacts on storage – first, we need storage at massive scale to help the grid support transportation effectively, but also transportation is placing huge demands on lithium battery supplies, with prices starting to creep up.
That means we'll need to find an alternative to lithium for the grid that is both sustainable and relieves the constrained supply chain. Li-ion batteries perform well in certain market segments, but they cannot function as a cornerstone of a clean, sustainable, global energy storage strategy that enables a more resilient and decarbonised grid.
Have there been any major challenges the industry has faced this year and faces going forwards, and how do you think they can be solved?
There is still a challenge to ensure that the entire value stream created from energy storage, particularly long-duration storage, is properly accounted for in the marketplace. Although most market participants now recognise the critical role of storage in decarbonising the system, regulators and market coordinators have only begun to create the mechanisms and incentives to fully realise the potential.
If we don't get this right, we'll wake up five or 10 years from now falling well short of our decarbonisation goals, experiencing ever-worsening reliability and wondering what happened.
COP26 brought climate change into mainstream headlines and the international policy agenda: how best can the energy transition happen more quickly to meet climate goals?
The renewable energy transition is the most immediately addressable and most impactful climate policy we can enact. Industrial, agricultural, aviation and other areas are important, but will take longer and are arguably more complex to implement.
The launch of the Long Duration Energy Storage Council at COP26 was a great example of actionable policy and operational initiatives that can not only help address climate change, but also improve the quality of electricity service for everyone.
The Council is a global effort with leaders in the long-duration energy storage industry bringing valuable perspectives on each country's unique needs in order to make climate goals a reality.
By working together, we are able to effectively address weaknesses in global grid systems, deploy reliable, sustainable solutions and achieve net-zero carbon emissions more quickly and efficiently.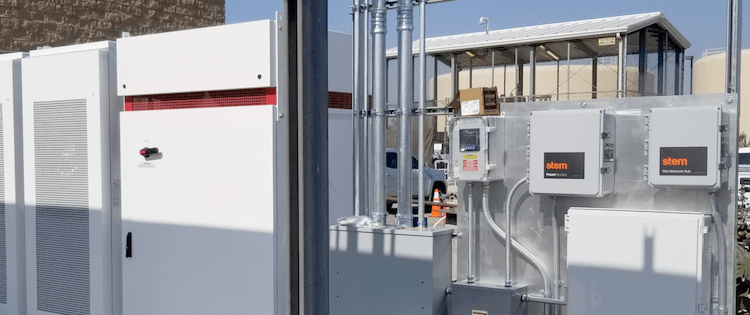 Stem Inc
Ryan O'Keefe, senior VP of market enablement
What did the energy storage business in 2021 mean for your company and how did it compare with previous years?
For Stem, 2021 meant a tremendous growth year for our company in the industry and specific markets. The inauguration of the Biden administration in January began paving the path for greater renewable investments and adoption.
Stem listed on the New York Stock Exchange in April. This means Stem is that much more credible in developing and acquiring a bigger balance sheet to expand our partners and customers across markets and geographies.
Supply chain shortages had a profound, disruptive impact on the battery technology industry both for hardware components and labour forces. Stem was able to continue to deliver for our projects and customers due to our service, hardware partnerships and capacity strategies.
We've seen enormous growth in opportunity for front-of-the-meter (FTM) wholesale energy markets, like with the Electric Reliability Council of Texas (ERCOT). Our smart energy storage services and software provides advanced reporting and bidding value streams for FTM customers in regions also like ISO-New England.
We also expanded into adjacent technologies like commercial electric vehicle (EV) charging and the integration of electrifying fleets – whether with standalone storage or incorporated with solar-plus-storage.
All of these transformative milestones that emerged in 2021 enabled us to sell into more geographies with bigger projects. And our ability to support these adjacent technologies in each have solidified our partnerships and target markets.
What are some of the technology or industry trends you have observed: which of those are the most exciting and conversely are any of them fads that you think will be gone within the longer term?
The re-emergence of standalone storage to meet the needs of the grid is a very positive trend. Especially in ERCOT where storage is most valuable in nodes where there's big price variability. The closer storage gets to the load, the more valuable it becomes, and the more use cases it unlocks.
It's also exciting to see the emergence of long-duration storage technologies in the industry. There was new attention given to four hour-plus batteries this year as well as alternative types of storage – everything from hydrogen to non-lithium-ion solid state batteries. Their development might be several years away from commercialisation but it definitely foreshadows an exciting future for energy storage.
The convergence of EV charging infrastructures with solar and battery storage for backup power and grid services is also gaining momentum with lots of promise. As more businesses deploy charging stations and electrify their fleets, it is increasingly more important to have a cohesive strategy to optimise energy consumption and environmental impacts.
Similarly, virtual power plants (VPPs) are gaining traction outside of just California. Microgrids and backup power are also significant trends that are becoming more and more in demand for both the federal markets and specific geographic markets. The Texas winter storms last February, for example, brought to light why we need locally sourced power and more efficient ways to manage giant power grids instead of relying on an ageing grid. Battery technology – even paired with renewables – will continue to be more and more part of the resolution for a resilient, future grid.
What will 2022 bring for your company and for the wider energy storage industry?
If and when President Biden's Build Back Better bill passes with the federal standalone storage investment tax credit (ITC) and the cortical direct pay option, we will see massive growth in the energy storage industry like we've never seen before.
Earlier this month, Stem announced an agreement to acquire AlsoEnergy Holdings, Inc., a global leader in solar asset management software. The transaction will combine Stem's unique storage optimisation capabilities with AlsoEnergy's market-leading solar asset performance monitoring and control software to deliver a compelling one-stop-shop solution for new and existing enterprise, developer, utility, and commercial & industrial customers, who generally have limited storage attachment to their front-of-meter projects and solar assets today. The combined company will increase its assets under management by 32.5 GW and international footprint to more than 50 countries.
Stoel Rives LLP
Adam Walters, legal counsel
How are the business models for energy storage evolving?
Due to high demand for lithium ion batteries and supply constraints, in part due to competition for battery cells from the automotive sector as it ramps up EV manufacturing, it is critical for project proponents to lock in supply early.
As such, we are seeing much more direct procurement of manufactured battery systems by energy developers and utilities, often via framework agreements. This affects transaction structures, in that turnkey engineering, procurement and construction (EPC) contracts are being jettisoned in favour of the project owner/developer entering directly into battery supply and commissioning contracts and a separate long term service agreement (LTSA) for the maintenance of the battery system with the battery OEM.
This is made possible in part due to the increasing number of fully manufactured battery systems on the market that reduce the amount of on-site labour required to install the systems.
Installation can now be handled for the most part by conventional EPC contractors, rather than specialised battery integrators. Integrators remain active in the commercial and industrial sector, however. Another trend we are seeing is the proliferation of battery management and market bidding software, giving project owners many more options for optimising their revenues from their energy storage system.