Last year, the UK's energy storage industry overcame many of its early challenges and became more comfortable with the point where technical capabilities and market opportunities intersect, according to Tony Gannon, head of project management at Scottish Power.
Gannon spoke yesterday at a webinar hosted by Solar Media Market Research, on 'Trends and opportunities in UK and Ireland battery storage,' where analyst Lauren Cook offered some key statistics and insights into the rapidly growing markets in both regions, including the UK's pipeline of 14GW of projects at various stages of development and Ireland's 2.7GW pipeline.
This article requires
Premium Subscription
Basic (FREE) Subscription
Enjoy 12 months of exclusive analysis
Regular insight and analysis of the industry's biggest developments

In-depth interviews with the industry's leading figures

Annual digital subscription to the PV Tech Power journal

Discounts on Solar Media's portfolio of events, in-person and virtual
Or continue reading this article for free
Solar Media Market Research, which is the in-house team of experts at Energy-Storage.news' publisher Solar Media, tracked 60 new planning applications for large-scale battery storage projects in the UK last year, representing some 1.2GW of capacity. Lauren Cook said that activity has increased year-on-year in this regard and business models are changing quickly. Legislation has also shifted to allow projects of over 50MW capacity to bypass the Nationally Significant Infrastructure Project planning status that larger projects previously had to attain.
"The battery storage pipeline in the UK has reached over 14.5GW with around 1.2GW operational. The pipeline is continuing to grow as we see increasing number of projects of 50MW and larger," Lauren Cook told Energy-Storage.news in an interview.
"There is also increased interest in battery storage co-located with wind and solar and we are now seeing more planning applications being submitted for these projects."
Energy-Storage.news asked Cook how much of an impact lifting those rules that limited projects to under 50MW would have. During the webinar, the analyst had said that of projects deployed and planned in the UK, the largest share by percentage had been projects with 49.9MW rated output: in other words, the largest that developers could make them while complying.
"Until now most projects have remained under the 50MW limit and there are some larger projects coming through, mostly driven by companies that already own and operate large-scale generation. The size of projects depends on the type of projects being proposed, for example a co-located battery will be sized in relation to the co-located technology," Solar Media Market Research's Lauren Cook said.
"It is still too early to see many projects larger than 50MW coming through in planning but there have been an increased number of pre-application submissions and it is likely these projects will start to be seen later in 2021."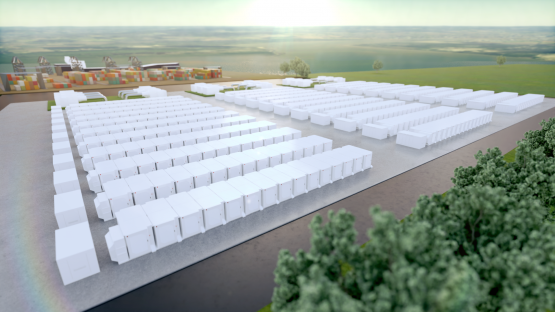 Tony Gannon said during the webinar that Iberdrola-owned Scottish Power, as an owner, operator and developer of generation assets — the company is the UK's largest developer of onshore wind, for example — colocating battery storage with renewable energy facilities can make sense on a number of levels. One is that siting storage with solar or wind that has an existing grid connection can save on planning restrictions and transmission network costs. Another is that the batteries can directly reduce the chances of renewable power being curtailed at times when supply of electricity outstrips demand.
"In the short term the benefits [of colocation] are existing and available grid, and then operational savings for any use of system costs, particularly in Scotland (where transmission costs are much higher than elsewhere in the UK)," Gannon told Energy-Storage.news.
"In the longer term I anticipate that co-location of battery storage will play a huge part in managing constraints at a site level to prevent overloading of the network."
In one specific project, Scottish Power has combined a wind farm and battery storage to form a virtual synchronous machine, which can provide inertia to the grid to keep it stable. Opportunities for standalone battery storage development meanwhile should be considered more strategically in terms of where it can most benefit the overall electricity network, Gannon suggested, targeting areas of "systems stress".
Solar Media Market Research's data shows for example, that there is a large concentration of battery storage project development in the southeast of England, which Lauren Cook pointed out has many urban areas and corresponding grid congestion.
"There are battery storage projects planned all over the UK and the locations tend to be linked to the locations of large grid-substations where reinforcement might be needed. There is also a link with the location of renewable generation, for example near wind farms in Scotland and solar farms in the East of England," Cook said.
"Looking into 2021 this trend is likely to continue with co-location of batteries with new build wind and solar farms and many battery storage projects located close to substations."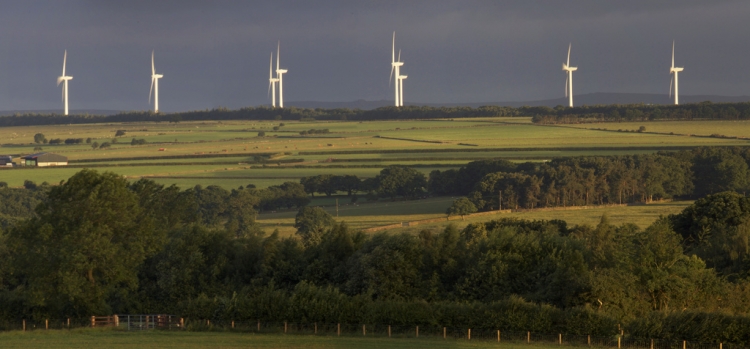 Although in terms of sheer numbers of megawatts, 2018 has so far seen the most battery storage deployed in the UK in any one year (around 450MW) due to projects coming online that had won contracts in a 2016 tender to provide enhanced frequency response (EFR) to transmission operator National Grid, Gannon said that in some respects 2020 had been more significant.
The industry became comfortable with technical issues such as battery degradation and optimising asset performance to meet market opportunities last year, he said, while revenue stacking — earning money from multiple revenue streams by performing multiple services from the same asset — became more common.
During 2020's 'Year of Battery Storage," Gannon said, batteries became bankable. Institutional investors joined the market, many realising that battery storage can offer solid returns and that the inherent risks can be managed.
"I think the key message around battery storage continues to be flexibility, both in terms of technology capabilities and also business models, which is driven by how services and markets continue to evolve and develop," Gannon told Energy-Storage.news.
"My view is that, whilst projects may still be tailored towards a particular anchor revenue stream, they will be designed to accommodate an increasing range of potential services which will, in turn, provide increasing benefits to our network."
Ireland, meanwhile, is at a much earlier stage of its development: there is a 2.7GW pipeline of projects in development, 900MW of which have planning permission and grid contracts in place. However, 2020 might arguably turn out to be as significant for Ireland's battery storage as it was for its neighbour, perhaps even more so. The country's first two large-scale battery storage projects were constructed last year. the first was just 11MW while the second was 100MW.
There are around 14 projects in Ireland's pipeline that are over 50MW and in the coming year, ready-to-build projects that won contracts through grid operator Eirgrid's DS3 grid services auctions will start to progress. Going forwards, the country's recently launched Renewable Energy Support Scheme (RESS) tenders will likely support much more battery deployment, either directly through colocation, or indirectly through helping the grid integrate larger shares of renewables in its mix.
Tony Gannon said that more renewables equals more storage, which in turn can enable more renewables and said that this is something that can offer everyone hope in fighting the climate crisis through decarbonisation. Afterwards, he told Energy-Storage.news that in his view, "battery storage is going to be the biggest enabler to net zero by 2050, by allowing intermittent generation to be managed and replacing the grid stability previously offered by thermal generators".
So what are the difficult decisions that still remain and what challenges have been overcome, versus those the industry still faces? Tony Gannon said that in the past, the stability of future markets that battery storage could play into was unknown, with an attendant risk of "value erosion".
"However, this seems to have been countered by the emergence of new services such as Dynamic Containment (a recently-launched frequency regulation service) and we see that investors are becoming increasingly comfortable with this type of revenue stack," Tony Gannon said.
"The current risks with battery technology seem now to be more technical such as managing degradation efficiently and ensuring that assets are safe for long-term use."
Read more about Ireland's large-scale battery energy storage market in this recent blog from Lauren Cook and Molly McCorkindale from Solar Media Market Research. Learn more about the research team's activities and in-depth reports into the UK and Ireland solar and energy storage markets at their website here.
Cover Image: Rendering of Kemsley, a 49.9MW battery project under development in southern England. Many projects with that exact size are online or under development due to a cap on projects over 50MW, which has now been lifted. Image: EDF-Pivot Power.
Scottish Power's Tony Gannon and Solar Media Market Research's Lauren Cook will both be speaking at the Energy Storage Summit, hosted next week on 23, 24 February and again on 3,4 March. See the website for more details.