Earlier this month as the US presidential election results finally looked settled, the Energy Storage Association and its CEO Kelly Speakes-Backman welcomed the prospect of working with Joe Biden and his incoming administration.
In a brief statement sent to media including Energy-Storage.news, Kelly Speakes-Backman said that Biden's election was in part a mandate to act on climate and that ESA expected to see "strong support from the new Administration" towards decarbonisation in both electricity and in electric transport.
This article requires
Premium Subscription
Basic (FREE) Subscription
Enjoy 12 months of exclusive analysis
Regular insight and analysis of the industry's biggest developments

In-depth interviews with the industry's leading figures

Annual digital subscription to the PV Tech Power journal

Discounts on Solar Media's portfolio of events, in-person and virtual
Or continue reading this article for free
Furthering those aims will necessarily drive the deployment of energy storage on an upward trajectory. With the US already smashing its own records for installations in pretty much every successive quarter, and the industry doing its best to power through the overall economic downturn caused by COVID-19, Speakes-Backman is now more confident than ever that ESA's goal of 100GW by 2030 is an achievable one.
In an exclusive first interview for international press since the elections, Energy-Storage.news speaks with CEO Kelly Speakes-Backman about the Energy Storage Association's hopes, ambitions and policy asks as 2021 begins to come into view.
What are your thoughts on the prospects for energy storage in the US for 2021?
Kelly Speakes-Backman, ESA: We are excited about the prospects. Energy storage is central to America's modern energy ecosystem and enabling a resilient, efficient, sustainable, and affordable grid. The upcoming year is going to be a very important year for energy storage and we anticipate that the industry will continue to grow at an accelerated rate. We expect to see at least 3.6 GW of storage to be installed next year. Accelerated growth can be attributed to declining battery costs, changing regulatory regimes and growing acknowledgement of value-driven benefits such as storage's ability to maintain grid stability, serve as transmission or distribution assets and help customers manage their energy use. Storage-friendly policies at the state and federal level will also help drive storage growth to higher levels.
As outlined in ESA's 2030 Vision, we expect at least 100GW of energy storage will be on the grid by 2030 to support the buildout of higher shares of wind and solar power, as well as distributed energy resources and electric vehicles. Energy storage in the U.S. has seen record-breaking growth in 2020, despite the challenges from COVID-19. Recent reports from (research and analysis firm and ESA partners) Wood Mackenzie show that the US front-of-the-meter (FTM) market grew more than fourfold compared to Q1. Deployments notched their fifth-best quarterly total (89.8MW) and the largest Q2 on record. We are on track to double the annual deployments of battery storage this year, and triple it again next year.
ESA congratulated Joe Biden and Kamala Harris and said the association looks forward to working with the new administration. What are some of the things that you and your members think need to be first priorities in those conversations?
Joe Biden was one of the first candidates and the first president-elect to acknowledge and emphasise storage in a presidential platform. His "Build Back Better" plan calls for "historic procurement and investments" in storage to realise a goal of 100% clean energy by 2035 for grid operations across the country. We're pleased to see storage recognised at this level as essential infrastructure to transition to a clean electric power system.
ESA's policy recommendations for the 117th Congress and the Biden/Harris Administration include the following priorities:
(1) Make stand-alone energy storage eligible for investment tax credits with a direct pay option
(2) Increase spending for investment in manufacturing, demonstration and RD&D for energy storage innovation
(3) Invest in electric system resilience, as supported broadly and on a bipartisan basis in the American Energy Innovation Act (AEIA)
(4) Support energy storage deployments by leading by example under existing federal authorities. For example, require federal facilities to time-match clean energy deliveries with demand and remove tariffs on energy storage imports.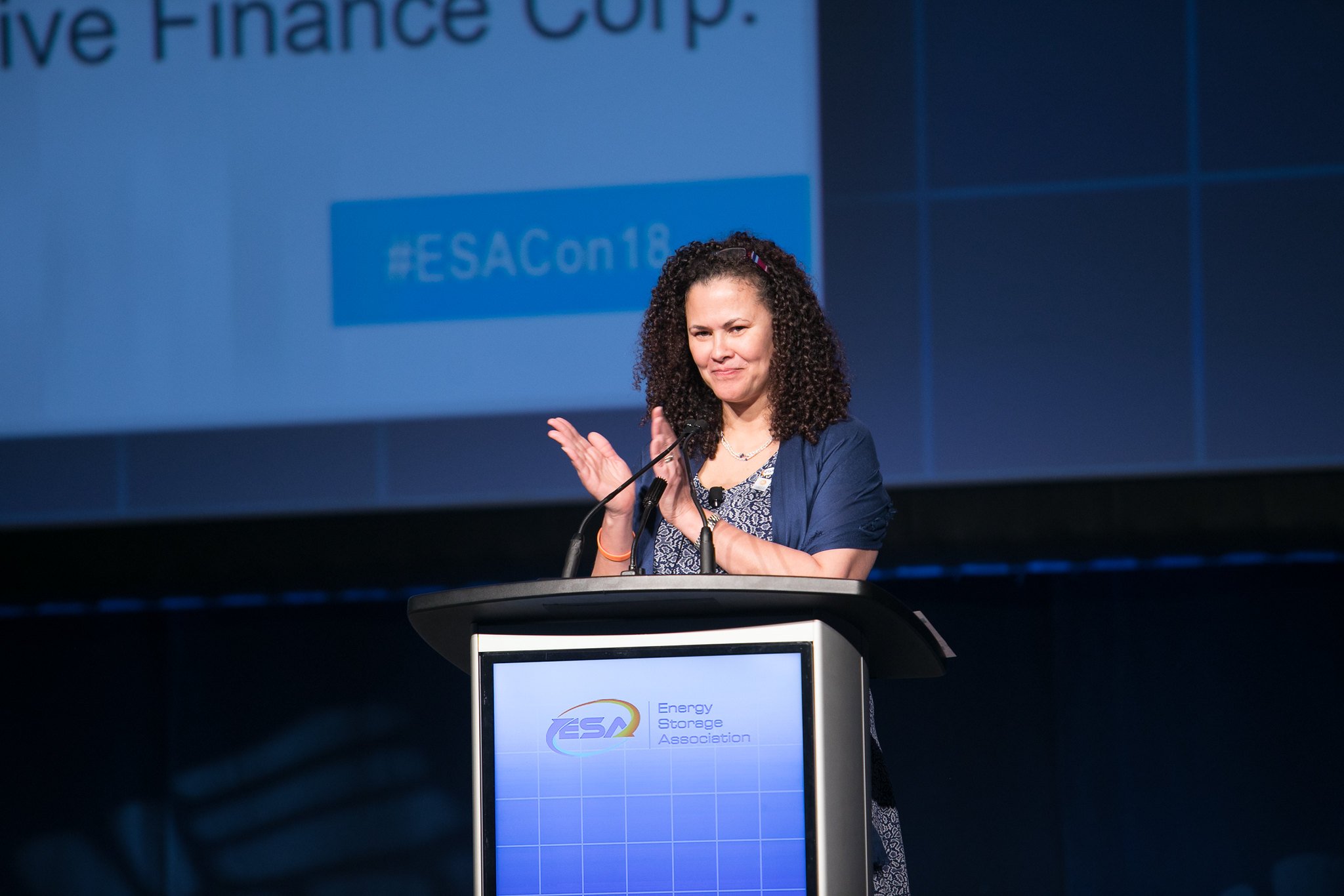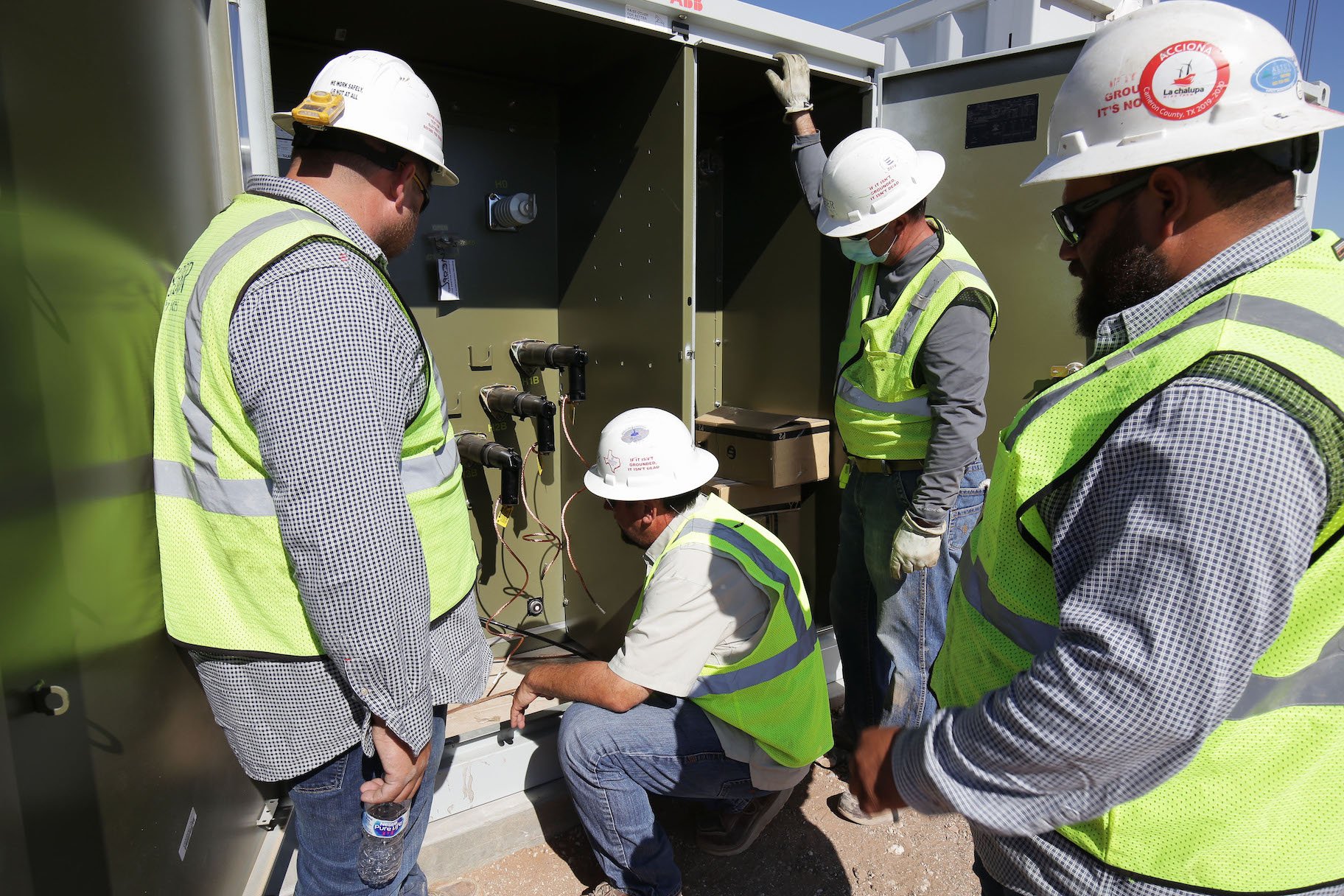 Industry is ready to continue bipartisan work under new administration
Your statement emphasised that voting for Biden-Harris is a mandate from the American people to act on climate change. Does the political system in America still allow for presidential administrations to have a strong impact on things that people really care about?
By electing Joe Biden as President, Americans have sent a strong message of support for accelerating toward a clean energy economy. Investments in energy storage deployment, manufacturing and innovation are central to enabling that clean energy economy by rebuilding our infrastructure to meet 21st century demands and decarbonising our economy to fight climate change.
The President-Elect's selection of early cabinet members indicates a seriousness to fulfill this mandate to act on climate change and on the things important to the American people.
The energy storage industry is ready to make a clean and resilient power system available to all and stands ready to continue our bipartisan work with the Biden-Harris Administration and Members of Congress to make it a reality.
A lot of progress on energy storage – and on renewable energy and other climate-friendly technologies and businesses – has been made at state level, with different states having very different approaches. Could you pick out some recent shining examples of states making good progress and what do these states do that others could perhaps follow?
Even in the midst of COVID19, this year has seen considerable state action on the clean energy front, both through the state public utility commissions, and with legislation. Arizona's Corporation Commission voted earlier in November to advance rules that include a five percent of peak load energy storage target. Maryland's Public Service Commission approved a number of energy storage pilot projects that each demonstrate multiple use and ownership models of energy storage. In Nevada, the Public Utilities Commission adopted a deployment target for energy storage.
On the legislative front, we saw Virginia's Clean Economy Act codify into law, which includes renewable standards and a record-setting new energy storage procurement target by 2035 – 3,100MW!
Maryland's HB 980 improved upon a first-in-the-nation state tax credit programme for businesses and households installing energy storage systems for resilience and bill savings – proving that where federal policies stall out, states can lead the way.
In the past, you've described energy storage as a technology and concept which enjoys bipartisan support. Energy storage has also seen record breaking deployment figures in the US year-on-year, albeit with an understandable slowdown due to COVID. What sort of changes do you foresee in the post-Trump era?
We are encouraged to see that despite the ongoing COVID pandemic, the energy storage industry is continuing to grow. In fact, the second quarter of 2020 saw 168MW of storage deployments, which is up 72% quarter-over-quarter and up 117% year-over-year, marking the strongest second quarter to date. Even through COVID, grid operators must continue to keep the lights on, and storage is increasingly being selected to help with that.
Over the past several years, energy storage has maintained bipartisan support in an otherwise polarised era. We are confident that the industry will continue to advance, and even accelerate, under a new Biden/Harris administration. With an increased focus on decarbonising the grid to offset the impacts of climate change, the energy storage is a natural fit to enable the desired resilience and flexibility for non-dispatchable resources. We look forward to continuing our drive for energy storage policies that value and compensate flexibility, encourage domestic energy storage supply chain and innovation, and promote equitable electric system resilience.
ESA and our members urge the 117th Congress and the Biden/Harris Administration to fulfill the promise to "build back better" by promoting domestic energy storage supply chain and innovation; promoting equitable electric system resilience; and establishing market designs that value and compensate grid flexibility.
On the impact of COVID and ultimately on economic recovery: have the impacts on the energy storage industry been as bad as some feared and what sort of role can energy storage play in the conversation around "building back better"?
The second quarter of 2020 set records for deployments, despite the expectations, and in some cases the real delays in construction, permitting and customer acquisition caused by COVID-19. While battery storage deployments were expected to triple this year, they doubled. That's still significant growth.
As we have said in our 2030 Vision, at least 100GW of energy storage will be necessary over the next decade to make a clean energy transition viable. Energy storage will also be critical for frontline communities to have electric service resilient to extreme climate events like heat waves, wildfires, storms, and hurricanes. Energy storage will enable this clean and resilient power while reducing peak demands on the power system, thus saving money for utilities, businesses, and homes, and serving as a foundation for a new domestic manufacturing industry with a large international export market.
Cover Image: US President-Elect Joe Biden speaking at an event in Nevada in February 2020. Image: wikimedia user Gage Skidmore.