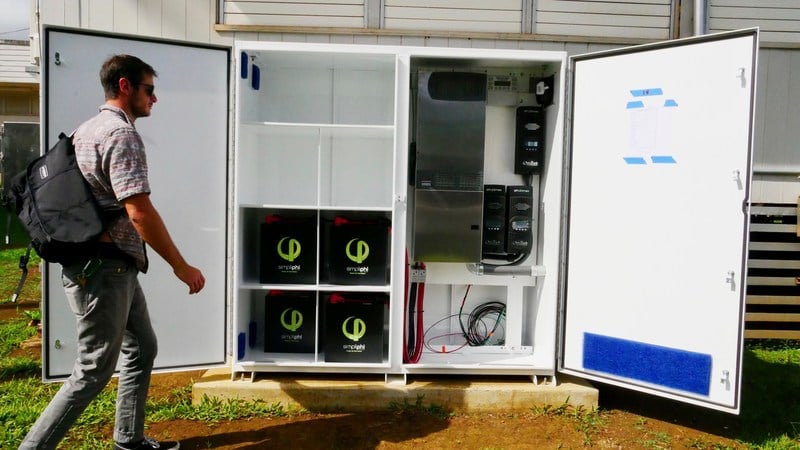 In the US, as with most other parts of the world, distributed energy storage can help homeowners and businesses to reduce the carbon footprint of their electricity use, back up their loads in case of emergencies and allow them a degree of energy independence from the grid.
While these are all important and worthy use cases, distributed energy storage could do so much more. The fact that the bulk of the value of that energy storage remains with the end user means that the benefits to the electricity network of putting storage on the grid are limited, while also providing barriers to capturing the value of that storage. For instance, electric utilities could make much better use than they are able to today of solar-charged energy storage systems to meet their peak electricity demand, provide grid services or defer costly investment in distribution (and transmission) network infrastructure.
This article requires
Premium Subscription
Basic (FREE) Subscription
Enjoy 12 months of exclusive analysis
Regular insight and analysis of the industry's biggest developments

In-depth interviews with the industry's leading figures

Annual digital subscription to the PV Tech Power journal

Discounts on Solar Media's portfolio of events, in-person and virtual
Or continue reading this article for free
Ultimately, this could provide something of a virtuous circle and mean that end users would benefit economically from widely enrolling their home and commercial battery installations into utility virtual power plant (VPP), demand response and other programmes, offering a much better return on investment and reduced payback times.
Since 2016, the US' Federal Energy Regulatory Commission (FERC) has been pushing forward to do exactly this, through FERC Order 841 which demands independent system operators (ISOs) and regional transmission operators (RTOs) allow distributed storage to participate in wholesale markets. After negotiating many hurdles, including a ruling last week by a court in DC that confirmed FERC's jurisdiction to enact the Order, this looks finally set to happen. Energy-Storage.news has collected a wide range of reactions and views from industry participants on what it means:
Interstate Renewable Energy Council (IREC)
Works state-by-state across the US, offering regulatory policy engagement and best practice resources for the "rapid adoption of clean energy and energy efficiency".
Sky Stanfield, a lawyer with Shute, Mihaly and Weinberg, who represents IREC in regulatory proceedings
FERC Order 841 is a significant step forward in enabling distributed energy storage to participate in wholesale markets. It also clarifies some of the jurisdictional questions surrounding interconnection of those resources. In doing so, however, it is important to recognize that, since distributed storage resources will be interconnected using state jurisdictional interconnection procedures, there could still be significant obstacles for those projects to navigate.
While FERC and the DC Circuit clarified that energy storage projects can participate in the markets and that states cannot "opt out", there is still substantial work to be done in order to ensure that state interconnection procedures require that utilities study projects in a manner that recognises the capabilities of these systems to address and mitigate grid impacts.
Hitachi ABB Power Grids
Power and automation technology providers for sustainable energy systems.
Maxine Ghavi, Group SVP, Head of Global Product Group, Grid Edge Solutions
By upholding Federal Energy Regulatory Commission's (FERC) Order 841, the courts provide clarity to industry by accelerating the development of innovative energy storage solutions. This clears a path toward a stronger, smarter, greener power grid, and greater access to electricity for those who are distanced from the main grid.
Efficient, intelligent, and flexible energy storage is a necessity to that vision. With this ruling, energy storage will have fair access to markets, unlocking new revenue opportunities for partners across the electric utility network. It also enables battery storage solutions, microgrids, and other grid edge solutions, to flourish by encouraging green initiatives and reliability.
Stem Inc
Provider of artificial intelligence-driven commercial and industrial (C&I) energy storage systems.
Ted Ko, VP of policy and regulatory affairs
The DC Circuit ruling upholding FERC Order 841 definitely changes the long-term game for both front-of-meter (FTM) and behind-the-meter (BTM) distributed energy storage in that it guarantees a major part of the ultimate vision for the industry: energy storage is able to deliver, and get fairly compensated for, all the possible services and value this versatile technology can provide. State policymakers are not allowed to prevent the full use of energy storage to benefit customers, the grid and the planet.
In practice, forward-thinking states have been working to remove barriers to wholesale market participation of storage rather than erect them, and the ISOs have mostly been diligently implementing Order 841. As a leader in those states, Stem's trajectory for the next couple years isn't significantly affected by this ruling, but the company and its constantly learning Athena AI software will be able to lead the charge into new markets that Order 841 and future FERC distributed energy resources (DER) policy open up.
Wärtsilä
Smart technologies and lifecycle solutions for marine and energy markets, including engine power plants, CHP, battery storage and hybrids.
Andy Tang, VP of energy storage & optimisation
The implementation of FERC 841 will create a level playing field for storage to participate in energy markets across the U.S. and will pave the way for greater renewables penetration on the grid.
We look forward to seeing how implementation by the ISO/RTOs will help build a cleaner, more reliable grid and create many new clean energy jobs.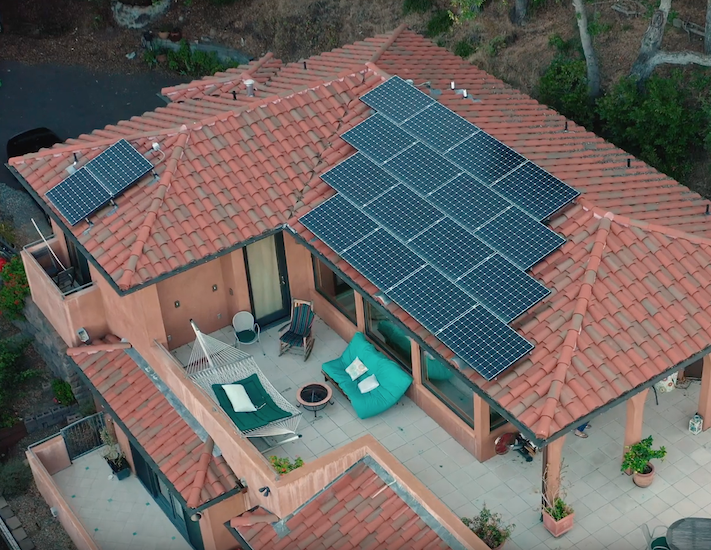 'This ruling will further accelerate the energy transition'
KORE Power
C&I battery storage rack and system designer and manufacturer, planning to build a 10GWh factory in the US.
This order allows energy storage to participate at the wholesale grid level while increasing the value and adoption of renewable and other energy sources. Energy storage now has the capacity to be treated as a true resource and we will see decreasing changes in the availability and variability in the electric grid.
Order 841 levels the field between traditional energy streams and electric storage allowing for the supply of energy to be treated equally "behind-the-meter", regardless if the distributed electricity is newly created or stored from previous generation. Ultimately this decision will benefit the United States in its quest for energy independence, security, and reliability. This order will make our system more efficient as excess produced energy is stored and utilised to meet market demand.
This order ensures that the value of energy storage can now be maximised for all projects, regardless of asset size or physical location. The result will be a significant uptick in the number of economically viable projects, particularly in the small to mid-size energy storage market that is increasingly under-serviced by the large foreign lithium ion battery manufacturers.
SimpliPhi Power
Makes off-grid and grid-connected lithium iron phosphate (LFP) battery storage systems from residential to commercial-scale.
SimpliPhi Power applauds the FERC 841 ruling as a step closer to modernising our antiquated, centralised grid with smart energy storage devices that provide value regardless of their interconnection location. Customer-sited energy storage systems already have and will continue to play a critical role in providing energy security for homeowners and businesses, and now grid operators as they can access these distributed assets at any given moment to provide reliable and affordable grid services.
This ruling will further accelerate the energy transition by eliminating barriers for distributed energy storage systems to participate in wholesale energy markets, allowing asset owners to stack up multiple value streams that will further enhance their ROI.
Electriq Power
Smart home battery storage solutions provider, including hardware and software.
Aric Saunders, EVP of sales & marketing
We see FERC Order 841 as a long-awaited boost to the energy storage market. For years, our industry has been promoting and, where local policies allow, delivering the multiple value streams that distributed energy storage can provide to both retail and wholesale markets. With this ruling we now have a chance to participate in those value streams.
Electriq Power has been investing in our grid services capabilities and Network Operating Center in anticipation of this outcome. Through our aggregation tools, we can provide homeowners, utilities and wholesale operators access to dynamic distributed energy resources.
Despite everything else going on in 2020, this is some good news for the renewable energy industry.
Kiwi Power
UK-headquartered provider of flexibility, demand response and grid stability services from distributed energy resource (DER) assets.
We see the US Court of Appeals' upholding of FERC Order 841 as a watershed moment that will dramatically shift value in the energy system away from its supply and toward flexibility. Frankly it was a necessary decision for the US to efficiently accommodate its growing renewable base by providing open flexibility markets. Kiwi Power has already capitalised on this shift in the UK electric grid over the past few years for our clients.
We have been looking for this decision as an important catalyst for our entry into the US because this new capability creates new paths to market. We know flexibility has tangible value for our clients in the UK and, and the court's support of Order 841 finally opens the door for market participants in the US of all types, regardless of the size of their energy assets, to harvest the value that energy flexibility provides to create a dynamic, modern grid.
Sunverge
Residential battery storage systems provider with early realisation of virtual power plant capabilities.
We applaud the DC Circuit Court's ruling to uphold FERC Order 841. Energy storage is a necessary enabler to a cleaner, more resilient grid. Order 841 supports the right market rules to ensure that storage technologies scale and become a critical component of low carbon electric infrastructure and the smart grid of the future, and is a critical step towards a zero-carbon world.
This article has been amended from its original form to reflect that the statement from Hitachi ABB Power Grids came from Maxine Ghavi, Group SVP, Head of Global Product Group, Grid Edge Solutions, not a spokesperson as first stated, likewise, KORE Power's CEO Lindsay Gorrill gave the quote from his company and not an unnamed spokesperson.