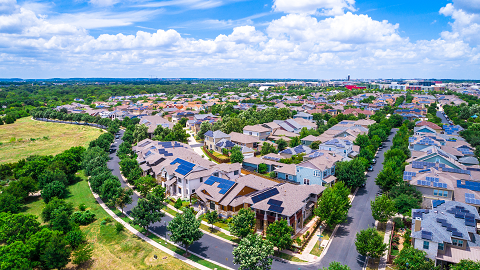 Swell Energy has raised US$120 million funding from investors including Softbank Vision Fund 2 towards its 600MWh virtual power plant (VPP) programme across the US.
The company specialises in recruiting home solar PV, battery storage and electric vehicle (EV) customers' resources into its VPPs. That means aggregating dozens or even hundreds of residential systems to form a single resource that can provide peaking capacity to utilities or grid services in wholesale markets.
Customers benefit by getting a regular payment for allowing the utility to use their home energy equipment. Swell Energy seeks out regions with particular stresses on the local grid that their virtual power plant could solve and balances that against the attractiveness of the market in terms of incentives and supportive policy.
That proposition is underpinned by GridAmp, a distributed energy resources (DERs) management software platform the company unveiled in February as it embarked on an 80MW VPP programme with Hawaiian Electric.
Its other projects include working with California utility Southern California Edison (SCE) and Con Edison in New York.
It has also been involved in market-seeding activities with all three of California's main investor-owned utilities, signed a 45MWh deal with a community energy group in the state and struck a deal with bank CIT for financing of California projects in August.
Swell Energy said this week that the fresh investment from a Series B funding round will accelerate its rollout of 26,000 customer energy storage systems for integration in its total 600MWh portfolio. The funding brings its equity capitalisation raised to date to US$152 million.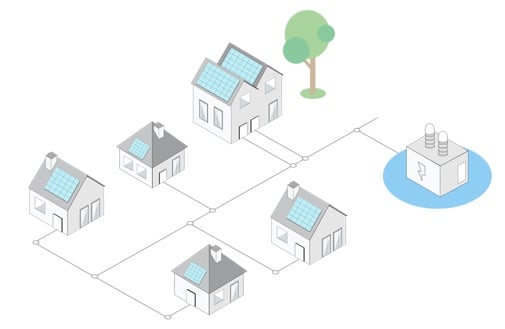 In a 2021 interview with Energy-Storage.news, at which time the company had already amassed 300MWh of contracts across various territories, CEO Suleman Khan said Swell had been working since 2015 to productise the VPP offering.
Khan said the company approaches utilities with analysis of how the Swell proposition can benefit them in delivering reliable energy to their customers and effectively reducing the cost of managing a network with growing shares of renewable energy.
Khan said he brought experience of working in structured finance for solar leasing to the young company. While customer acquisition costs have been the Achilles Heel of the VPP sector, the fact that Swell Energy works directly with utilities brings lists of potential customers to approach could help it overcome that stumbling block.
Technology-focused investment fund Softbank Vision Fund 2 was the lead investor in the Series B, along with Greenbacker Development Opportunities Fund I, which provides growth capital for renewable energy and sustainable infrastructure projects.
Also joining the round were one of alternative investment manager Ares' Ares Infrastructure Opportunities funds and institutional investor Ontario Power Generation Pension Fund.
"By coordinating distributed energy resources across the grid to intelligently meet fluctuating demand, Swell's AI- and machine learning-driven platform helps address a major challenge of the energy transition, while also lowering customers' bills," Softbank Group director Ben Parton said.
"Utilities and investors have understood the importance of virtual power plants for some time now; this funding further signals that the capital markets see tremendous value in this new asset class," Swell Energy CEO Suleman Khan said.
Energy-Storage.news' publisher Solar Media will host the 5th Energy Storage Summit USA, 28-29 March 2023 in Austin, Texas. Featuring a packed programme of panels, presentations and fireside chats from industry leaders focusing on accelerating the market for energy storage across the country. For more information, go to the website.