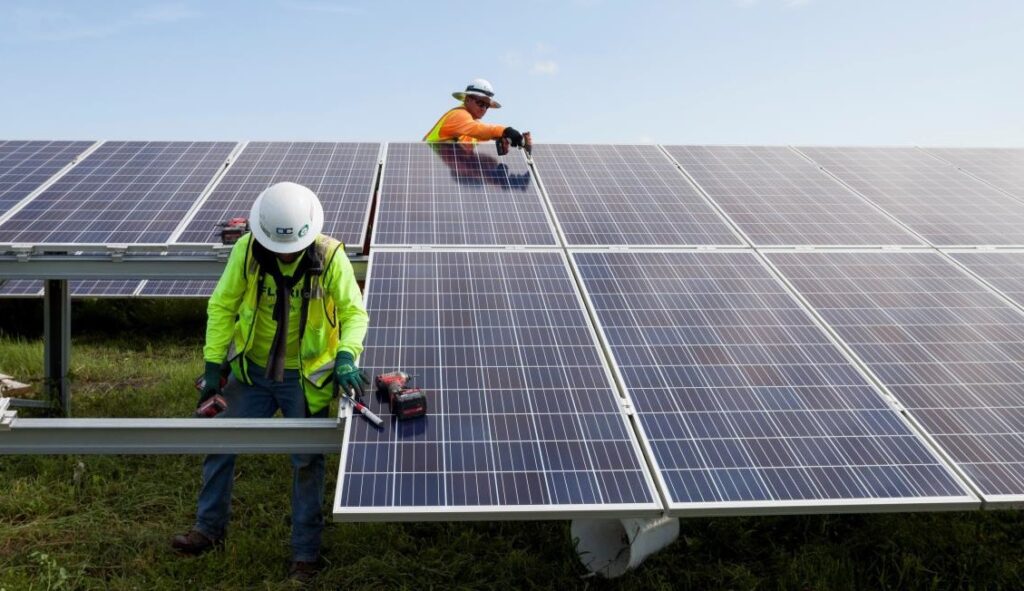 NextEra's Energy's 485MW solar PV co-located plant has reached full commercial operation in Riverside County, California, according to the US Department of the Interior (DOI).
The "Blythe Solar Power Project", located on public land managed by the Bureau of Land Management (BLM), includes a 387MW battery energy storage system (BESS).
This is the latest solar-plus-storage project to start operations on public land in California, with EDF's 475MW solar-plus-storage reaching full power operation and NextEra commissioning the 230MW battery portion of its Desert Sunlight project, both in August , while the BLM issued approval for the 500MW solar-plus-storage Oberon project that is expected to be operational in 2023.
To read the full version of this story, visit PV Tech.