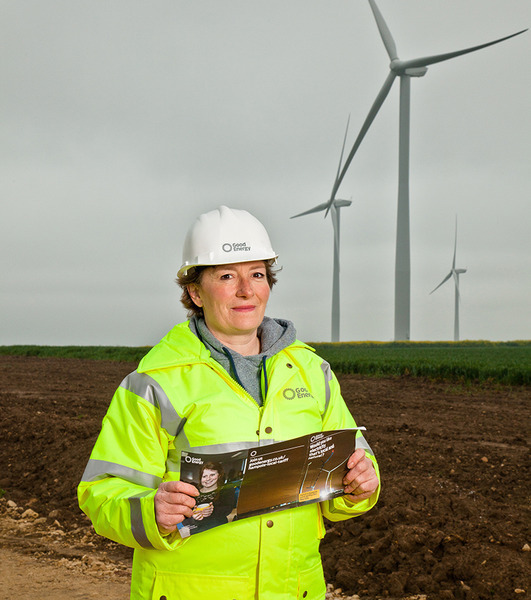 Good Energy, one of the first utilities in Britain to offer all-renewable energy for consumers, has said it aims to start work on its maiden commercial energy storage development in November this year.
In March this year the clean energy utility announced that it was to move into the battery storage sector as part of a significant restructuring of its offering. In May the company also launched a US$10 million corporate bond offer to fund work in the stationary energy storage and EV charger sectors.
But while the company initially said it would look to develop storage facilities at generation assets – indicating co-locating them alongside utility-scale onshore wind and solar – Good now appears to be taking a more concise approach by targeting the C&I market.
Within its H1 financial results disclosure this morning, Good Energy revealed that it would be looking to advise its business customers on how behind the meter storage applications could enable them to better manage onsite renewable generation, electricity consumption and the cost of electricity.
And the firm also revealed it was currently working on a technical storage solution with one of its long standing business customers, with a view to exchanging contracts in October and starting works the month after.
"This will be the first of many storage projects we will undertake for our customers and shows an innovative commercial approach to a growing market," the company noted.
Good has so far not named any specific technology partners for its nascent storage division.
Meanwhile the company remains committed to its fledgling EV charging arm, revealing today that it will be rolling out a commercial solution within the next three months.
'Fit-for-growth' restructuring plan
The two divisions form part of a significant shift in strategy at Good, which chief executive Juliet Davenport said had contributed towards a year of "transition" at the firm she founded in 1999.
Having called curtains on its generation development business in the wake of subsidy cuts, the firm has spent nearly £1 million (US$1.33 million) on a restructuring programme dubbed 'Fit-for-growth'. While the restructuring costs have immediately impacted Good's H1 bottom line, the reorganisation has already delivered more than £1 million in annualised savings with more expected to be realised over the next year.
"So far in 2017 we've made very good progress on the strategic direction of Good Energy by adapting our business model in a highly competitive and dynamic energy market.
"Our Fit-for-Growth programme and investment in our digital capabilities and systems are crucial first steps and, with further investment in our core business and the start of our new propositions in electric vehicles and storage planned in the second half of the year, we believe Good Energy is well positioned to succeed in the energy marketplace for the future," Davenport said.