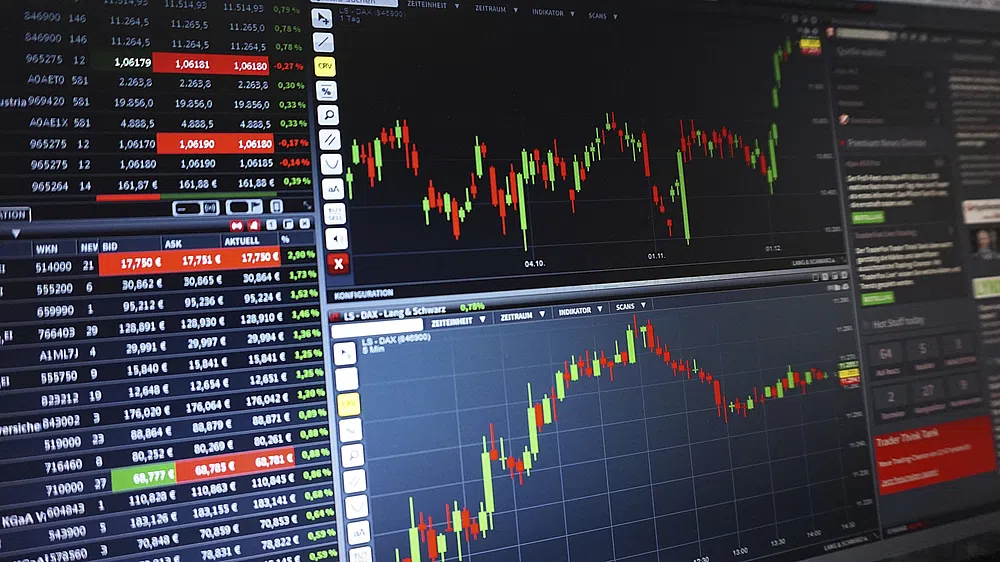 While the demand for third-party battery energy storage system (BESS) optimisation services looks set to grow substantially, challenges for companies specialised in offering those services remain.
In this piece we interview Habitat Energy, one of the most well-known optimisers, Enertel AI, which provides AI-modelled price forecasting but not optimisation, as well as independent sources in the wider market.
This article requires
Premium Subscription
Basic (FREE) Subscription
Enjoy 12 months of exclusive analysis
Regular insight and analysis of the industry's biggest developments

In-depth interviews with the industry's leading figures

Annual digital subscription to the PV Tech Power journal

Discounts on Solar Media's portfolio of events, in-person and virtual
Or continue reading this article for free
The past possibility of successfully monetising a BESS by having it simply sit in one or two different ancillary service markets is fast disappearing, with those markets' saturation forcing a rapid diversification of the revenue stack. That diversification requires a more sophisticated trading strategy, most likely with the help of AI-based forecasting, which is where BESS optimisation firms' value proposition comes in.
"Energy price forecasts, especially with confidence intervals, will increasingly be used as inputs for batteries as they must decide the extent to which they bid into ancillary services, the day ahead energy market, or save capacity to capture real-time volatility," says Enertel cofounder David Murray.
Firms can either simply provide price forecasts to enable in-house decision-making, like Enertel, or go one step further and offer to take over management of the BESS, like Habitat does, while sometimes each part may be offered by a different third party. No model is without its challenges.
Optimisation firms' lack of transparency
The first, which Energy-Storage.news has written about extensively, is optimisers' lack of transparency into the AI algorithms which forecast the prices underpinning trading decisions, and then even the forecasts themselves which typically won't be provided either.
This is, according to some, because of a fear that providing the pricing forecasts to customers will allow those customers to reverse-engineer the optimisers' algorithms – their 'secret sauce' – and steal their competitive advantage.
The lack of transparency might be fine for some developers who are happy for "results to speak for themselves", as one optimiser Gridmatic put it to Energy-Storage.news a few months ago, but won't be for others.
Habitat Energy cofounder and director Ben Irons says the company takes a similar approach to managing BESS projects: "With our model, you give us the keys and we'll generate the revenue. Transparency isn't as much of an issue as long as the revenue comes in. The project owners don't necessarily need reporting on a day-by-day basis since they are not the ones pushing the buttons."
There obviously need to be conversations with the asset owner on their specific requirements around BESS' lifetime warranty, and any physical constraints that might bring, as well as their risk-return appetite, he says.
"But once the asset goes live we give regular performance updates but we resist letting them get involved in trading because that's a responsibility they've assigned to us."
Irons says that it's actually when you separate the forecasting and optimisation pieces to separate third-parties that the lack of transparency becomes a big issue, which is why Habitat only offers the wrapped service and not just forecasting alone.
"If you've got one company sending a stream of instructions saying you should discharge at 4pm, and the other company which is receiving those instructions and responsible for pushing the buttons thinks it should be at 5pm, you can see why tension arises. The trader will call up the forecaster and ask for some transparency behind the recommendation, and the forecaster will say 'that's our suggestion, take it or leave it'."
Habitat's own forecasting and trading desks work very closely with each other to this end, Irons says.
Giving away 'secret' strategy
Another potential challenge is related to that need to keep a distance between owner and optimiser. One source said project owners have the conundrum of wanting to work closely with an optimiser to come up with a good trading strategy for their BESS portfolio, only for the optimiser to then apply that strategy to other assets in its portfolio.
Irons doesn't see much in this though: "There's no code to crack. Everyone's trying to make as much money as possible by sticking their battery in whatever revenue stream makes the most sense on a given day. That's not a secret."
"It ultimately comes down to your forecasting, your trading team's experience and your ability to switch in and out of these services. And it's changing all the time, from week to week and day to day. We can all see this trading performance anyway. If something was a secret briefly, it wouldn't stay so for long."
Preference for in-house control of assets
It's fairly obvious that if you can make the same returns on your BESS asset, you would prefer to keep the management of it in-house.
Larger asset owners won't want an automated solution because of over-reliance on a software provider when they have GW+ of capacity, and will want to retain agency over optimisation decisions, Enertel's cofounder David Murray claims.
However, Irons says that even as asset owners get larger and more familiar with BESS, there will still be plenty of value for third-party firms to add. It takes around 2GW of operational capacity before the in-house model gets even remotely cost-competitive and even that is with some significant caveats, Irons says.
"If you're a battery owner or developer, your skills are in raising money, procurement and EPC. Do you really want to have to go and hire data scientists and compete with Silicon Valley by creating a tech team within your asset ownership company? You'd need to be very committed and confident to do that."
He also points out that many large asset owners, like UK energy storage fund Gresham House, use many different optimisers in order to see how each is performing.
Commoditisation of BESS optimisation
Some sources have suggested the widespread use of third-party optimisation for BESS can be seen as a form of commoditisation but Irons refuted this, saying there is still a very wide range in performance of as high as 50% more revenues.
"I think we will see consolidation in the BESS space and that raises the question about whether we will start to look more and more the same over time? Quite possibly because that process will remove all the low performers so the difference between the top and bottom performers will reduce."
There are as many as 20-25 companies offering third-party BESS optimisation in the UK, for example.
Habitat Energy was founded in 2017 and acquired by Quinbrook Infrastructure Partners in 2021, and is currently active in the UK, ERCOT (Texas) and Australia.
Read all recent coverage of the BESS optimisation space here, including a guest blog on AI in optimisation by developer Spearmint Energy, contract wins in the UK for Habitat Energy and Danske Commodities, US player Gridmatic making a big push to expand its tolling business, where it pays developers a fixed fee for to take on the management (and all upside) of BESS projects.