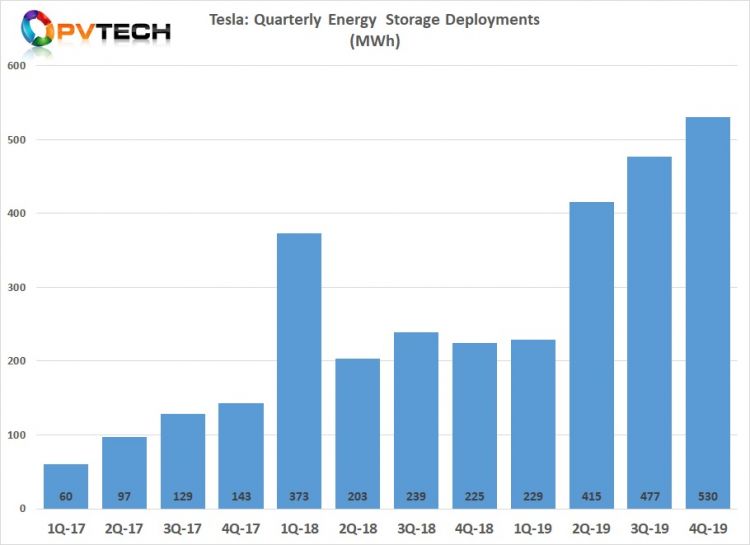 Tesla has anticipated a solid 2020 on the renewable deployment front after its figures for 2019 proved stellar for storage installs but far less so for PV additions.
Unveiled earlier this week, Tesla's full-year results for 2019 indicate the firm reached 173MW solar installations throughout last year, a far cry from the volumes it had recorded in 2017 (522MW) and 2018 (326MW). Meanwhile Tesla has enjoyed strong momentum with its storage business over the past three years. Full-year installs have surged between 2017 (429MWh), 2018 (1.04GWh) and 2019 (1.65GWh).
Tesla's year-on-year slump of solar installations took place despite a slight recovery towards the second half of 2019.
To read the full version of this story, visit PV Tech.