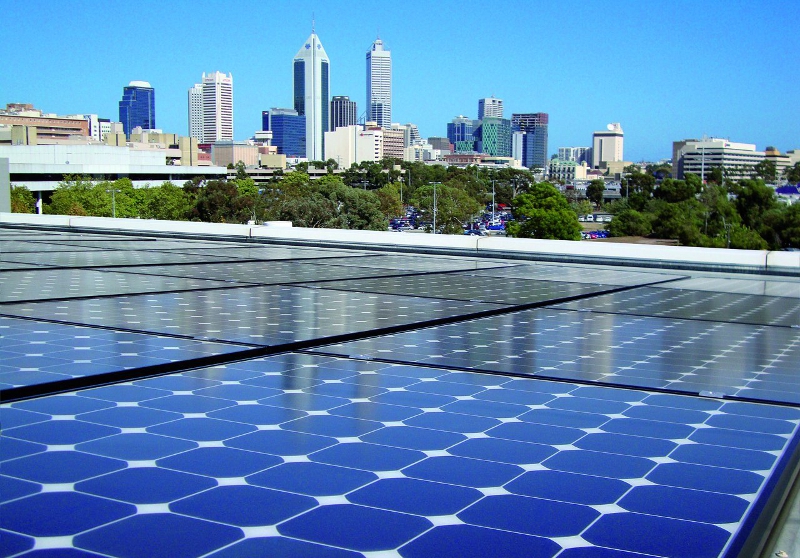 Gavilan College has selected SunPower to deploy a fully integrated solar and storage project on its campus in Gilroy, California.
A SunPower Helix Carport system with a total capacity of 1.4MW will be installed across two of the college's largest parking lots — with the system boosted by a 250kW energy storage solution from Stem.
Construction on the system is currently underway, with completion of the installation expected before the end of 2017.
In order to help finance the project, Gavilan Joint Community College District secured US Department of Treasury clean renewable energy bonds (CREBs) with a 1.05% interest rate after a federal tax credit. The district will own both the project and the associated renewable energy credits.
Frederick E. Harris, vice president of administrative services at Gavilan College, said: "Investing in cleaner energy while providing covered parking for our students with this solar carport system made complete sense for us. Together with SunPower, we have designed a unique system that will offset approximately 75% of our electricity use on the Gilroy campus, include a storage system allowing us to avoid expensive utility demand charges, feature enhanced parking lot lighting, and incorporate up to 102 electric car charging stations in compliance with the California Green Building Code."
Harris added: "We're especially excited about SunPower's 25-year Demand Assurance Guarantee that covers product performance, energy production, operation and maintenance. Combined with system monitoring capabilities and innovative classroom curriculum that SunPower has developed, we'll have the ability to create valuable instructional opportunities for our students and community members."