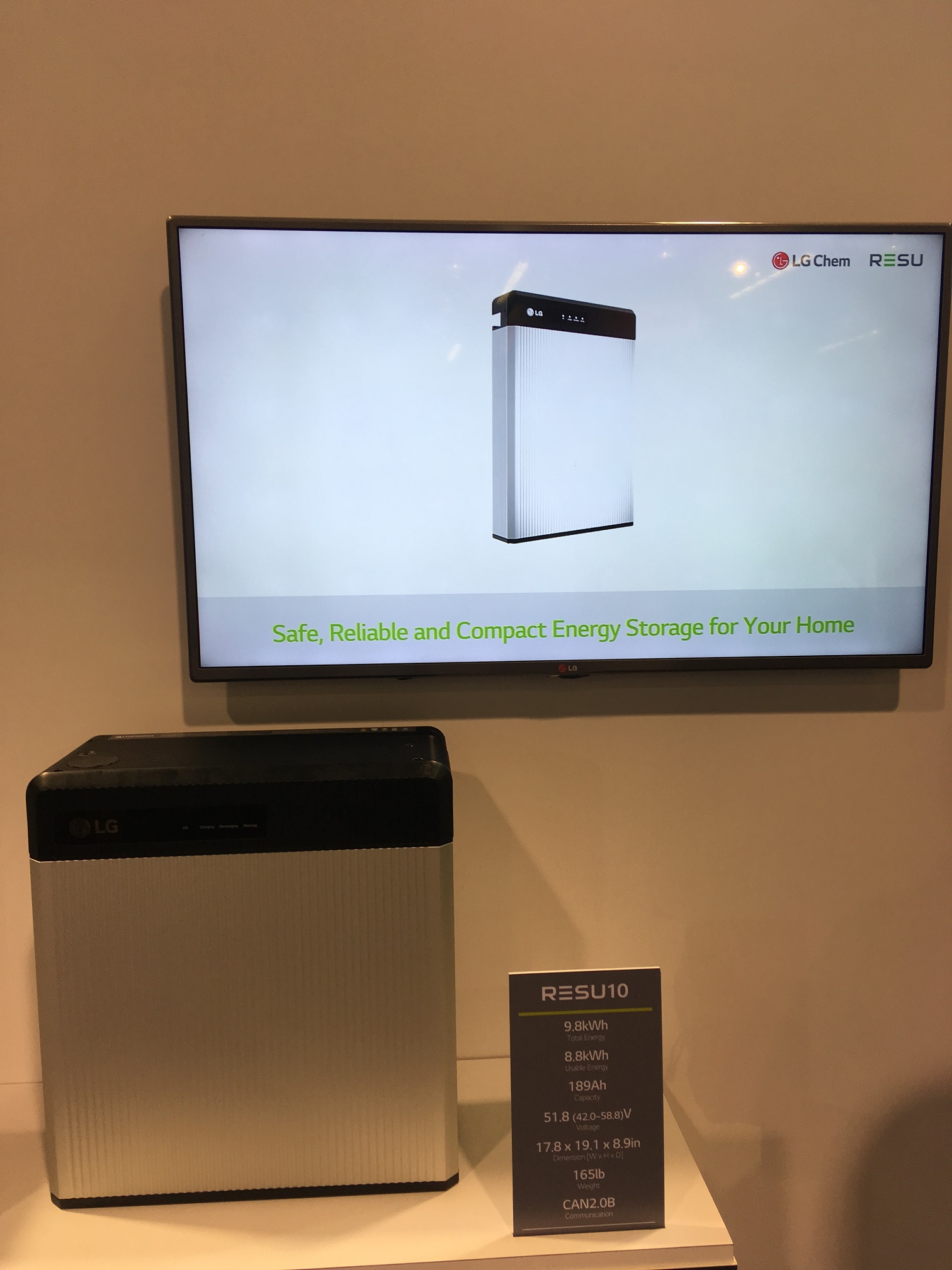 Regulatory changes at the national level coupled with policy programmes in leading states will drive residential and commercial energy storage to new heights, according to various sources at this week's Energy Storage International in California.
The residential sector was particularly well represented in terms of exhibitors at the show, taking place at the same site as Solar Power International in Anaheim between Monday and Thursday this week. As mentioned in our preview blog a few days ago, technology providers including SolarEdge, ElectrIQ and several more including LG Chem and Panasonic Eco Solutions were launching or showcasing products aimed squarely at the US household market.
Behind-the-meter (BTM) energy storage – which includes commercial and industrial (C&I) sectors as well as households – is already growing faster than ever in the US, with figures from Wood Mackenzie Power & Renewables (formerly GTM Research) released at the beginning of September finding that BTM storage constituted 75% of all deployments in megawatts in the second quarter of this year. Analyst Dan Finn-Foley told Energy-Storage.news at the time that he expects BTM could overtake grid-level storage deployments by 2022.
Janice Lin, head of the California Energy Storage Alliance (CESA), told Energy-Storage.news at the show this week that the overall market for energy is growing fast and that interest is also scaling up from outside sources.
"One of the indicators that [energy storage is] really taking on and taking root on a global scale is that we have a lot of proactive enquiries from regulators, decision makers, governments, that are very pro-actively exploring how to incorporate storage into their respective power sector, or their jurisdiction," Lin said, adding that NGOs and climate groups and advocates including former US vice president Al Gore are also making positive comments or starting initiatives on energy storage.
Going forward, Lin said, there will be a big impact from Ferc Order 841, the federal-level policy currently running through the legislative process that would enable energy storage resources to participate in wholesale markets for electricity. This would order regional transmission organisations (RTOs) and (independent system operator) ISOs – transmission and distribution grid operators – to recognise the physical and operational characteristics of energy storage and create frameworks for the systems to participate in their markets.
"Order 841 will drive change in all the FERC jurisdictional ISOs and RTOs and really force from the top down focus on developing the appropriate tariffs and market structures to allow even very small storage to participate," Lin said.
Energy-Storage.news spoke with a number of providers hoping to target that market at the California show. As written on the site previously, advanced home energy storage devices can be aggregated together in numbers to provide front-of-meter utility services in what is often called a virtual power plant (VPP) configuration. In other words, creating an asset that looks like a conventional, centralised power plant to the grid and utility from smaller systems interconnected in one network.