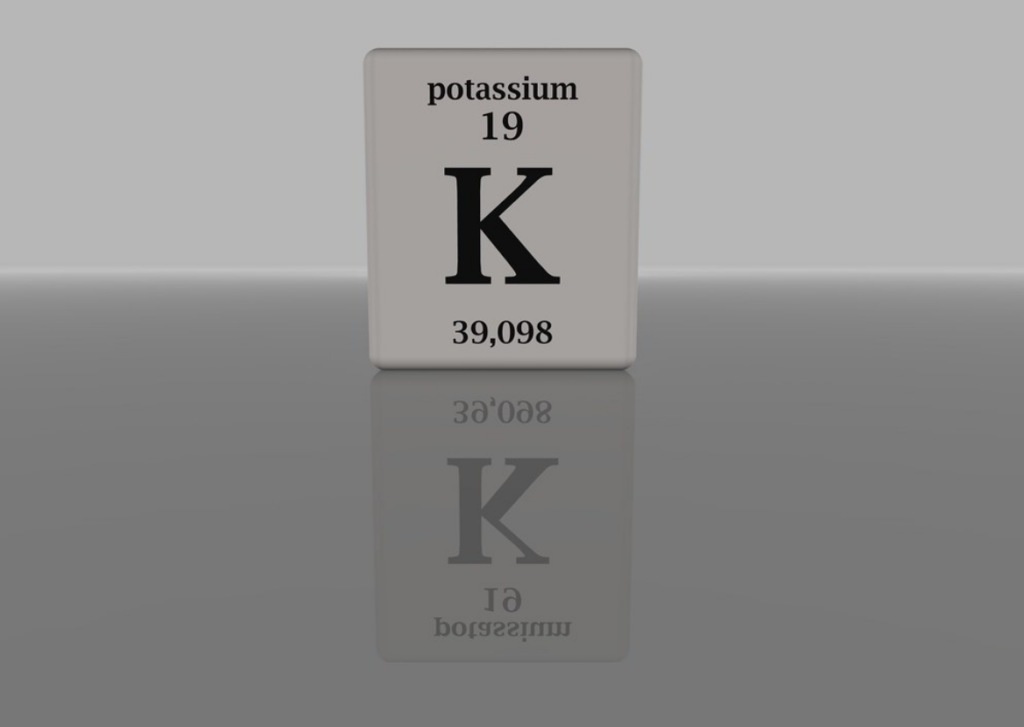 Austin-based potassium-ion battery startup Group1 says its technology has comparable energy density to lithium iron phosphate (LFP), and that it is aiming for a large-scale launch of its product by 2027.
The company launched last week and is seeking to commercialise potassium-ion batteries using its Prussian White cathode (KPW) cathode material, which would be a world-first.
This article requires
Premium Subscription
Basic (FREE) Subscription
Enjoy 12 months of exclusive analysis
Regular insight and analysis of the industry's biggest developments

In-depth interviews with the industry's leading figures

Annual digital subscription to the PV Tech Power journal

Discounts on Solar Media's portfolio of events, in-person and virtual
Or continue reading this article for free
Group1 CEO Alex Girau has since responded to questions from Energy-Storage.news, based on comments from Max Reid, research analyst in Wood Mackenzie's Battery & Raw Materials Service segment who described potassium-ion battery technology as 'promising but still immature'. See Girau's full response further down.
In his comments, Reid said a lower capacity and energy density than nickel-manganese-cobalt, the most common lithium-ion battery chemistry today, made Group1's KPW cathode material more suitable for the energy storage system (ESS) sector than for EVs.
He then pointed out that KPW has several benefits, including a long cycle life, the ability to use existing graphite anode production, much more abundant underlying materials and the potential to be cheaper than LFP or NMC once scaled.
"Yet, all cathodes need to be of very high quality. The lithium-ion industry has been built over 30 years now, so producers are experienced and been through the slog of scaling up. In the potassium space there are no scaled cathode producers and this will be a hurdle to the size of potassium-ion's impact," he cautioned, estimating production of potassium-ion batteries 'closer to 2030'.
Group1 CEO Alex Girau responds
What is your response to Reid's suggestion that the Prussian white cathode material's capacity is at 60% of lithium-ion's (120 mAh/g vs 200 mAh/g for NMC)?
Our material's precise capacity is 156mAh/g and is a very credible number to back up our claims, with a peer-reviewed journal article provided showing our initial material is already pushing close to 150mAh/g.
In order to make a proper comparison we have to take into account KPW cathode operating voltage.
As more and more EVs are being powered by LiFePO4 (aka LFP – lithium iron phosphate), we consider LFP as our benchmark comparison in LIB (lithium-ion battery) material systems, which delivers 170mAh/g operating at 3.4V, with lower energy density but cheaper and safer than NMC.
For example, Tesla previously announced that its Q1 2022 production number had jumped to over 310,000 vehicles, and close to 150,000 of these had the LFP pack. Group1's KPW cathode is 4V and will deliver comparable energy density to LFP, at lower cost and improved safety because it is Co/Ni/Li/O-free. It is the next-generation sustainable cathode material competitive with LFP. Both of them were invented in [Nobel Prize-winning lithium battery inventor] Dr John Goodenough's lab.
Would you agree this makes it more suitable for the energy storage system (ESS) sector than for EVs?
Because of the energy density we mentioned before, the KPW-enabled K-ion battery has an energy density on par with LFP-based Li-ion batteries which are widely used in BYD and Tesla cars today. In addition, a K-ion battery can charge faster and has better low-temperature performance because K+ moves faster than Li+, and KPW provides a more open stable structure to facilitate that. Therefore, both ESS and EV are target markets.
Not to mention EV battery packs are moving towards mixed chemistries so that benefits from multiple chemistries can be utilised in an ad-hoc fashion (NCM/LFP, LI/Na, LiK would be superior to Li/Na).
However, due to fast charging, long cycle life, and low-temperature performance, our first EV market is heavy-duty trucks, and commercial/fleet vehicles. This enables them with batteries designed to deliver performance in this highly demanding but underserved market segment.
What about the lack of existing scaled potassium-ion cathode producers being a hurdle to the size of potassium-ion's impact?
This is the focus of Group1: to rapidly provide KPW material at a global scale. We have ambitious growth plans and will be building cathode material plants to support industry adoption and growth. One of our co-founders Dr Kutsovsky, former CTO of Cabot Corporation, has decades of experience scaling materials production from grams in the lab to 1,000-tonnes plants and delivering to demanding industries.
In addition, the K-ion battery is the most drop-in (sic) battery technology in the market, this is mostly because graphite can be directly used as the anode. In comparison, Na-ion batteries need to develop both cathode and anode because graphite is not compatible with sodium.
As a result, we believe that the industry will be adapting KPW cathode and building KIB (potassium-ion) batteries with as little friction as switching from NCM to LFP cathodes in LIB.
"Powering Batteries Beyond Lithium. Building on the Best of Lithium" is Group1's philosophy.
Would you agree that commercial production of potassium-ion batteries will only happen closer to 2030 (barring a major producer taking a particularly bullish approach and fast-tracking it, in which case we could see it closer to 2025)?
Our plans support large-scale cell making and qualifications by leading cell manufacturers around 2025 with large launches in 2027. This is a bullish scale, but we think very reasonable due to the combination of the product characteristics, in-house knowledge of scaling and mapping that customer/market needs, and managing timelines associated with commercialisation.
This article was amended after publication to include Group1's KPW cathode material's capacity figure.