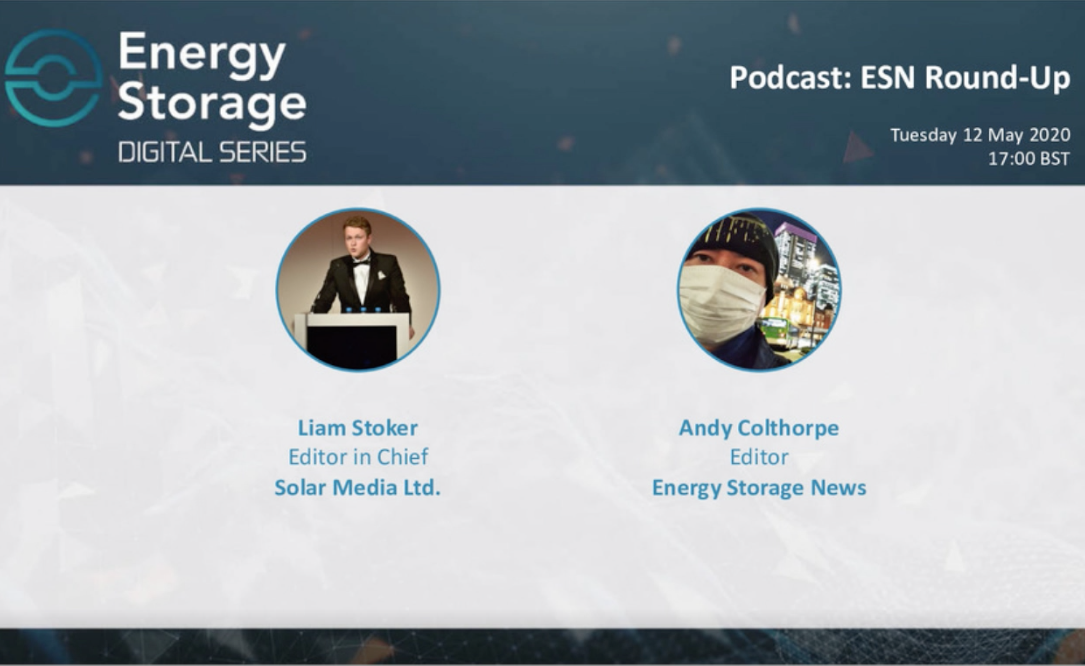 Why the real competition is fossil fuels, which battery optimisation strategies yield the best returns and bringing safety rules and guidelines to the attention of first-responders are among the topics discussed on the latest special episode of the Solar Media podcast.
Last week's Energy Storage Digital Series ran from Monday to Friday and more than 1,000 people signed up to watch, listen and take part in the online conference. For those that weren't able to attend, or even those that were able to attend but simply fancy a light-hearted recap, Liam Stoker, Andy Colthorpe and Alice Grundy from the editorial team behind PV Tech, Energy-Storage.news, Current± and Solar Power Portal talk about some of the week's highlights.
A wide variety of topics were discussed throughout the online event, including the potential for long duration energy storage technologies, revenue stacking and the critical issue of fire safety. You can also find out who had the most impressive library of books behind them in their background at the event.
Stream the podcast below:
Alternatively, you can subscribe and listen to the podcast on the Solar Media Editor's Channel, which is now on all popular audio channels, including;