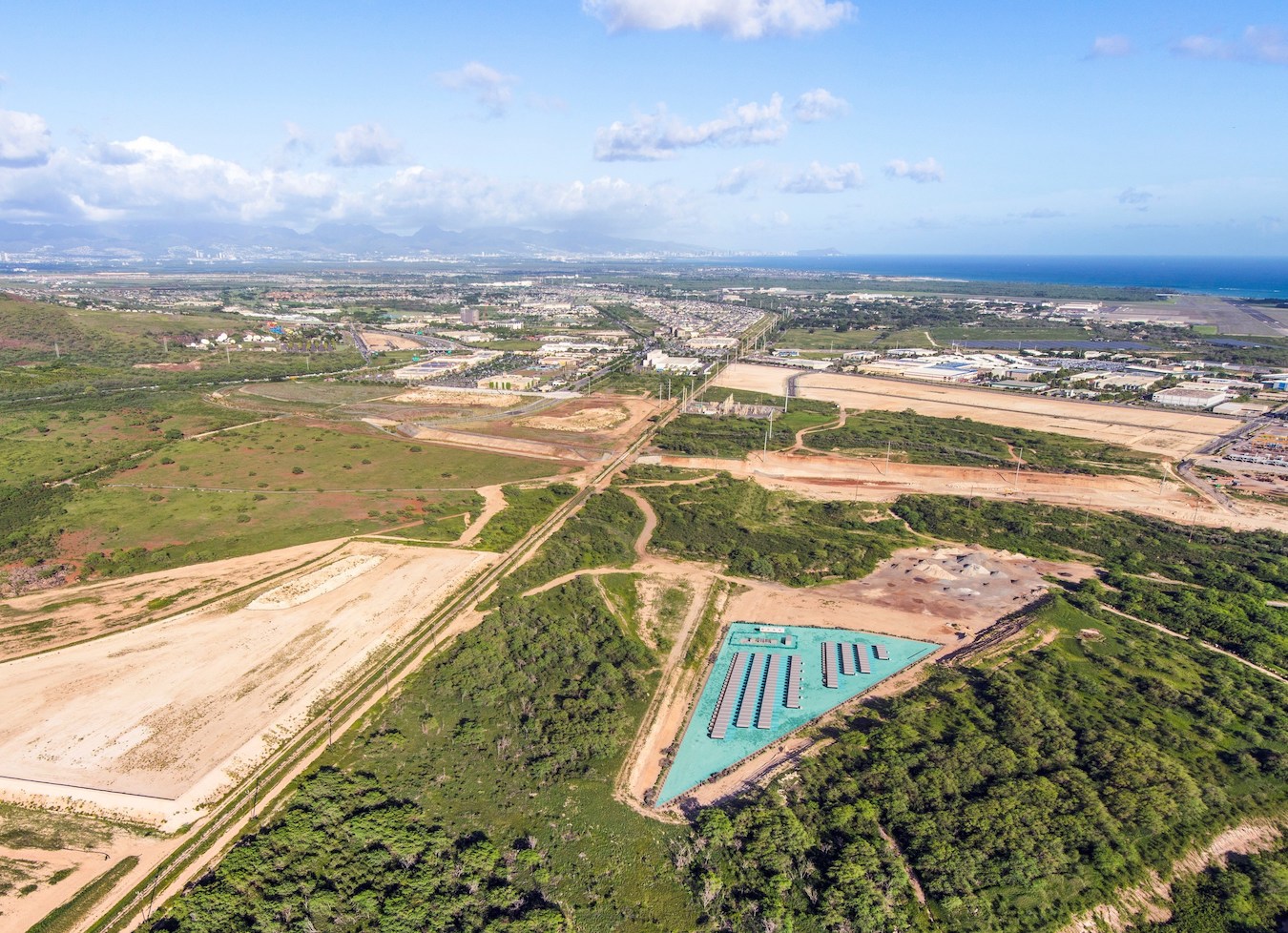 While utility Hawaiian Electric (HECO) stands poised to announce the finalists of its recent massive procurement of solar-plus-storage and standalone energy storage projects, developers with winning bids seem determined to steal the utility's thunder.
After ENGIE EPS said this week that it was behind one of 16 projects selected to go towards final approval from the regulator, the Hawaii Public Utilities Commission, with a 60MW(AC) solar PV plant with 240MWh of battery storage, independent developer Plus Power said it has proposed the largest project out of the tranche of 16 winners.
The 8-acre, 185 MW / 565 MWh Kapolei Energy Storage (KES) project from Plus Power will be interconnected on the island of Oahu at a substation operated by Hawaiian Electric, providing the utility with load-shifting and fast frequency response projects. The project, which Plus Power hopes to have online by June 2022, will aid the retirement of the US island state's last-ever coal power station, the 180MW AES Hawaii Plant. AES Hawaii Plant is scheduled for retirement by September 2022.
Plus Power specialises in transmission network-connected battery storage. The company has a small handful of large projects already online including a 12MW / 12MWh battery storage plant in Maya, Mexico and a 32MW / 20MWh project for Imperial Irrigation District in California, while projects under development along with the Oahu KES project include Cascade, a 25MW / 100MWh renewables integration plant in Stockton, California.
Hawaiian Electric meanwhile announced at the beginning of this month that its drive to procure at least 900MW of new renewables or new renewables-plus-storage had led to it choosing a total of 460MW of solar generation and 3GWh of energy storage. Two utility self-build projects were selected out of five proposed by HECO and three were rejected. HECO had said on 11 May that it was planning to reveal more extensive details of winners than the basic info given at the time, within 30 days. It remains to be seen how many others will follow ENGIE EPS and Plus Power's lead.