One of the first events of its kind to focus on the rapidly growing market for advanced energy storage deployment, the sixth annual edition of the Energy Storage Summit showed just how much has changed in the industry — and the world — since it began in 2016.
In previous years, the Energy Storage Summit has been a gathering of hundreds of industry stakeholders at a venue in London. Of course, this year that hasn't been possible, so the team at Solar Media instead brought us four days of discussion online with some of the strongest players and most exciting new entrants.
This article requires
Premium Subscription
Basic (FREE) Subscription
Enjoy 12 months of exclusive analysis
Regular insight and analysis of the industry's biggest developments

In-depth interviews with the industry's leading figures

Annual digital subscription to the PV Tech Power journal

Discounts on Solar Media's portfolio of events, in-person and virtual
Or continue reading this article for free
Here, our editorial team brings you the top takeaways from this year's edition, spanning everything from finance and the growing appetite for investment in the market today, to the technologies and policies that could help the UK and other nations to meet urgent deadlines for decarbonisation. Follow the link after each takeaway for full reports.
The changing electricity system is beginning to realise the value of energy storage
The battery storage market in the UK has become a viable investment opportunity, even without the backing of long-term contracts for grid services. The falling cost of energy storage and the evolution of an industry capable of monetising assets in merchant opportunities have brought the industry into a new phase of economic viability, Jonty Lovell, investment manager at Foresight Group said.
Read the full story here: UK battery storage has seen a 'turning point and become an economically viable investment'.
Developing the revenue streams to recognise the value of energy storage has been a "heck of a journey," and now batteries are uniquely placed to enter multiple revenue markets, with the wholesale market becoming increasingly interesting. Software developments are helping to manage storage systems to let them truly take advantage of ancillary services, including enabling far greater stacking of revenue streams. But this must be backed up by wider industry knowledge, allowing an asset to truly take advantage of the services by taking into account not just the demand in a moment but also the future demand.
Read the full story here: Revenue stream development has been 'a heck of a journey'
Net zero by 2050: It'll take a combination of many different things to achieve
The UK's move to net zero emissions will require a reinforced distribution network and a varied mix of energy storage technologies to make the most of low-cost renewables generation. "There's going to be a jigsaw of lots of different technologies coming together," said Chloe Lianos, energy storage innovation lead at the UK's Department for Business, Energy and Industrial Strategy (BEIS), who added that it is a challenge to predict the right mix because of uncertainties surrounding how sectors such as heat will decarbonise.
Read the full story: Net zero transition 'requires jigsaw of technologies'
Need for long-duration storage not yet matched by supportive frameworks
Robert Hull, managing director at energy advisory Riverswan and formerly managing director of UK energy market regulator Ofgem, highlighted how while overall policy remains supportive of long-duration energy storage technologies, revenue-generating mechanisms are failing to live up to that promise.
Anthony Price, managing director at UK-based energy storage consultancy Swanbarton, suggested that while various tweaks to the UK's energy market had enabled the addition of renewable energy assets, there had not yet been the same effect for long-duration energy storage.
Read the full story here: Long-duration energy storage stymied by 'significant problems' in policy
Three key challenges remain for long-duration energy storage technologies: scaling up, achieving cost reductions and proving bankability. "Investors will need to trust that the technology that they're investing in is effective and robust in order for it to be bankable," George Hilton, senior analyst at IHS Markit said.
"And this is a very tough hurdle for alternative technologies, which are often unproven and they haven't necessarily benefited from the scale that lithium-ion has in the automotive sector".
Read the full story here: Long-duration opportunities will grow but bankability is main challenge
Dynamic Containment: The next chapter in the grid services story
The UK's new frequency response service Dynamic Containment (DC), launched in October 2020, is largely lauded for its lucrative revenues, with the average price coming in at around £17 (US$23.96) /MW/h. Batteries are very well placed to deliver the sub-second, post-fault response service, which one panellist described as system operator National Grid's first truly digital solution. But taking part can be challenging in that extreme precision is required, including data sampling rates at 20Hz which has so far led to some potential providers shying away from the opportunity.
Read the full story here: How batteries play into 'extremely precise' Dynamic Containment
At the same time, the market shouldn't get too focused on Dynamic Containment at the opportunity cost of other revenue streams. DC is the next chapter in the grid services playbook of the future, and not the whole story.
"It's not all about the DC. It is a really important part of the stack, but it's about how we stack everything up together: that's how we're going to make the most money for investors in these assets, how we're going to get the best value out of them," Catherine Newman, chief executive of digital energy platform provider Limejump said.
Read the full story here: 'It's not all about' Dynamic Containment in the UK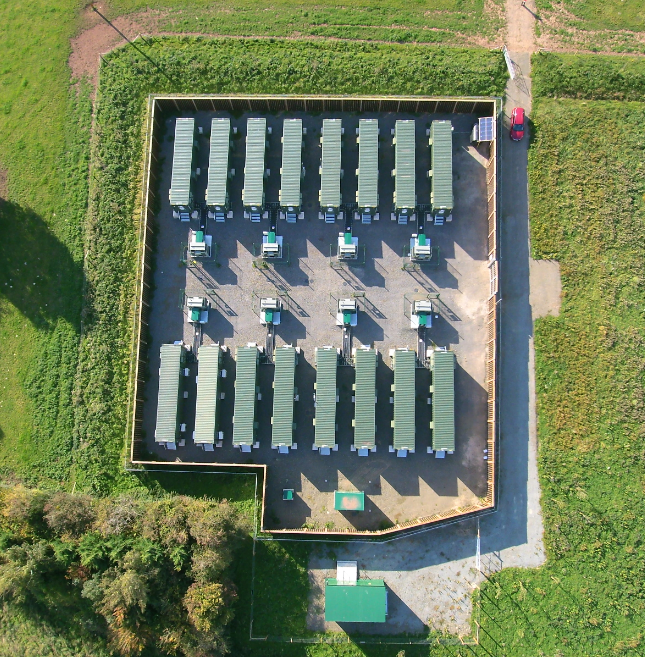 Green hydrogen: Only where it's needed
With many governments falling over one another to join — and win — the Great Green Hydrogen Race, it's important to remember that the industry widely recognises that hydrogen is just still too expansive to compete. Support frameworks which address both green hydrogen supply and demand, as well as cross-border initiatives, will be pivotal to delivering affordable green hydrogen, a panel which included João Galamba, Portugal's deputy minister and secretary of state for energy, concluded.
Read the full story here: Green hydrogen support frameworks must link supply with demand
European nations in state of flux
Italy, the Iberian Peninsula and Ireland are all at different stages of their journey into energy storage market creation and three special round table discussions brought together experts and industry on each of these territories.
Spain and Portugal need regulatory stability
There exists a strong potential for energy storage to provide ancillary services in the Iberian Peninsula's booming renewables market, but regulatory stability should be provided to encourage the sector's growth. "Balancing the whole system, I am very optimistic that batteries will play an important role in the next decade in the Iberian Peninsula," Berto Martins, director of electricity markets at utility company EDP Portugal, said, but warned that investors and banks will only want to get involved if regulation and stability are present.
Read the full story here: Spain and Portugal face regulatory hurdles to unleash energy storage potential
Italy's eager industry needs deeper opportunities
The success of a 2020 auction for fast reserve grid services held by Italy's transmission system operator (TSO) indicates a strong appetite for battery storage. There is a pipeline of projects under development of more than 1GW, with many stakeholders eager to be "part of the story" as Italy strives towards its renewable energy goals, Paolo Marino, director of Milan-headquartered energy markets consultancy REF-E said. Yet none of the present revenue streams for advanced battery storage are particularly deep and the market still needs more opening up of the ancillary services and participation rules, Marino said.
Read the full story here: Italy's battery storage market 'can be massive but fine tuning and review' of regulations is needed
Ireland's strong start needs to be followed by clarity on years ahead
With the current tariff framework for energy storage in Ireland set to come to an end in April 2023, there will be a new regime in place that takes into account learnings from the current "Delivering a Secure, Sustainable Electricity System" (DS3) framework. While DS3 has been largely spoken of as a success, there remain some significant questions as to how the sector will develop, not least of which is around the competitive prices offered in the most recent auction.
Read the full story here: Significant questions remain over future of Ireland's DS3 grid services framework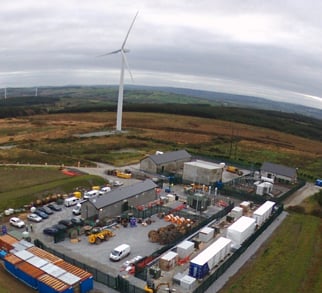 Colocation with renewable generation: mitigate risks and maximising revenues
Adding energy storage facilities at renewable generation sites can help mitigate the risk of yield compression, especially as the clean energy industry is largely living in a subsidy-free world today. The market for battery storage in the UK in general is largely attractive, especially as the country moves away from having a grid that doesn't require much flexibility to one with a higher need for these services in light of increasing volumes of renewables. Adding batteries to an existing or new renewable energy site was hailed as a "fantastic opportunity" by renewables investor Bluefield Partners' investment director Jan Libicek.
Read the full story here: Co-located storage an 'elegant way' of countering yield compression trend
A real-world example of this is the 539MW Whitelee Wind Farm near Glasgow, Scotland, where ScottishPower Renewables is installing a 50MW / 50MWh battery storage project. The £21 million (US$29.35 million) project will take advantage of the grid connection already at the site, and help optimise output from the wind farm. ScottishPower Renewables head of management project Tony Gannon also talked about the various grid-balancing markets the battery can play into today as well as anticipated future benefits of batteries, such as mitigating curtailment from the wind farm in times when supply outstrips demand.
Read the full story here: Maximising revenue through flexibility: colocation of wind and storage
Fire safety: Ensuring best practices and reinforcing trust are key
Everyone was eager to hear from firefighter Charlie Pugsley, deputy fire safety commissioner of the London Fire Brigade, who spoke of the concerns of first responders and safety experts around lithium-ion battery technologies. Pugsley said he and his colleagues are excited about the promise of battery storage, but as the industry moves forwards so quickly, working in partnership with technology and service providers is absolutely essential.
Read the full story here: Retrofitting could be 'essential' for battery storage system safety
News items by Solar Media journalists: Liam Stoker, Andy Colthorpe, Molly Lempriere, Alice Grundy, Jules Scully and Edith Hancock.
Cover image: The stage setup at the 2020 event, held just before the pandemic induced a lockdown in the UK. Until we meet again, either online or in person, thank you to everyone that took part. Image: Solar Media.