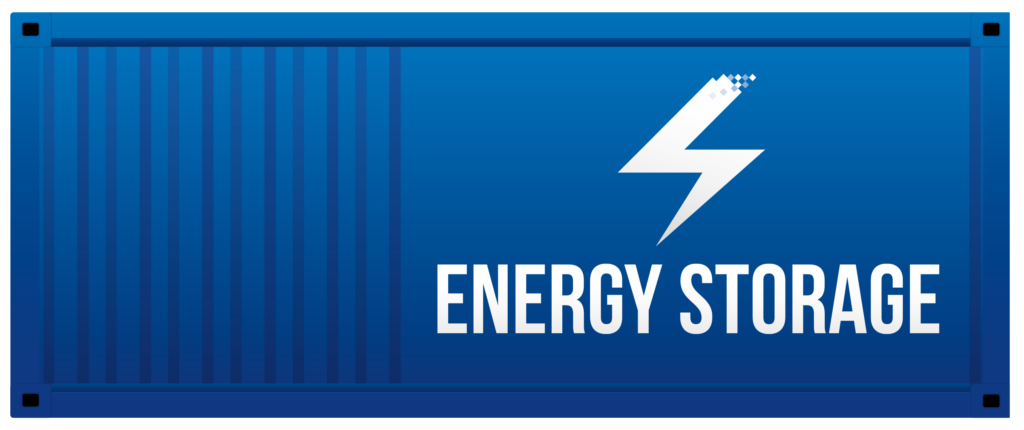 System integrators for battery energy storage systems often have to network components from different industrial sectors (energy, building automation, industry, automotive) and then connect them to higher-level control systems (SCADA, cloud). This involves a wide variety of protocols and network topologies that must be intelligently coupled, while special component protection is required during networking due to the close proximity of sensitive electronic assemblies and components carrying high currents.
The typical system integrator has to deal with the following:
This article requires
Premium Subscription
Basic (FREE) Subscription
Enjoy 12 months of exclusive analysis
Regular insight and analysis of the industry's biggest developments

In-depth interviews with the industry's leading figures

Annual digital subscription to the PV Tech Power journal

Discounts on Solar Media's portfolio of events, in-person and virtual
Or continue reading this article for free
• Network design, i.e. the interconnection of different components using different protocols and network standards
• Remote access to the BESS application and connection to higher-level SCADA and smart grid systems
• Component protection against internal and external disturbances, e.g. AC/DC noise or lightning strike
• Network commissioning, testing, maintenance and data logging
HMS Networks offers proven solutions for solving all these challenges, either with intelligent gateways and repeaters or with effective test, logging and visualisation solutions. All by one global supplier with many years of experience in the field of industrial data communication using various communication and networking standards.
Network design
The use of components from different industries – such as batteries with BMS (Battery Management System) from the automotive sector, air conditioning units from the building sector and inverters from the industrial sector –requires the interconnection of various protocols and network standards via gateways. CAN, BACnet, KNX, Modbus and other protocols can be easily linked via intelligent gateways, which allows data exchange across all levels, and centralised control.
These gateways can selectively filter, map and, if necessary, manipulate the data in order to realise the best possible data networking. Anybus and Intesis gateway solutions from HMS Networks enable interconnection of devices from all relevant industries, whether building automation with its corresponding network protocols (air conditioners, fire detectors) or industrial automation (controllers, inverters). They enable the connection of more than 300 different network combinations and allow customers to integrate a wide range of devices.
When it comes to CAN-based networks, which are often used in BESS applications to interconnect the BMS units (Battery Management System), the use of different topology structures can make sense, due to their application-specific advantages.

CAN uses a bus topology, in which all nodes are connected in parallel using a two-wire bus. In battery storage systems, the CAN bus must be connected to each node, but the bus topology does not allow long stub lines due to signalling reasons. This quickly leads to very long bus systems, which has a detrimental effect on baud rates.
The use of CAN repeaters allows the use of stub lines on the CAN bus, which can drastically reduce the bus length, since it is not necessary to loop through to all nodes. Furthermore, star and tree topologies can be realized with repeaters or bridges (with additional filter and mapping features), which often leads to much more effective line routing.

With the Ixxat brand, HMS Networks has 20 years of experience in the CAN field and offers with its CAN repeaters, bridges and gateways proven and cost-effective solutions for professional CAN networking.

Remote access
Networking of components within battery energy storage systems – with the integration of all system levels – is a prerequisite for optimal connection to cloud networks or SCADA systems. In smart grid networks, the storage and provision of energy can be controlled centrally and battery and system data is available for predictive maintenance, ensuring optimal operation of the battery energy storage systems.

Operating data, maintenance data, energy data and many other data sources are often easily accessible in a networked battery energy storage system and can be displayed using suitable visualisation tools, e.g. the webfactory i4 solution from HMS Networks.

For smart grid and cloud connectivity, special gateways are used that support both the energy protocols, such as IEC 61850, IEC 60870-5-104 or DNP3, and the industrial fieldbus and Industrial Ethernet standards, as well as standards for connecting to cloud systems (OPC-UA, MQTT).

At this point, special attention must be paid to data security and access protection too. These special gateways must have robust cybersecurity features, such as firewall, OpenVPN, TLS encryption and user management.
Using Ixxat SG-gateways from HMS Networks, customers can link BESS applications with the smart grid. The combination of energy, industrial and building protocols, comprehensive security functions, various interfaces (also 3G/4G/Wi-Fi) and a Web-PLC functionality in one single device allows to replace several devices by one compact and cost-effective unit.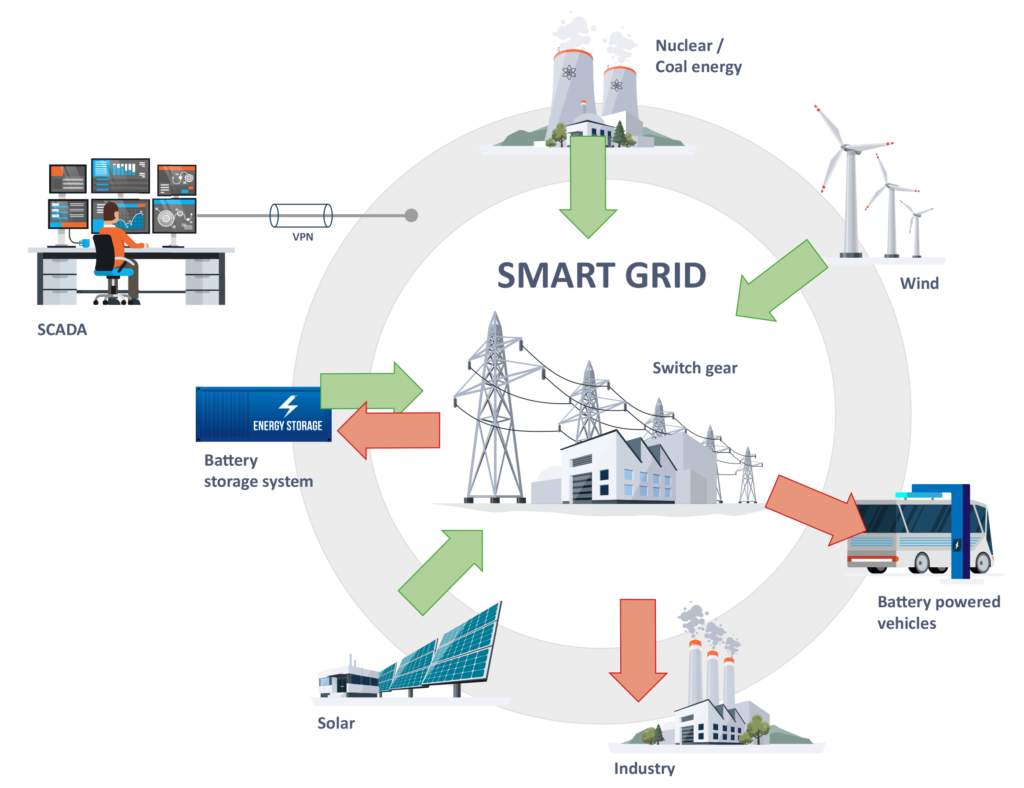 Component protection
High currents as well as the use of inverters, when feeding into the grid, can cause Electro Magnetic (EM) interference within the networked components. But external influences, such as lightning, can also damage the electronic components. Protective measures must therefore be provided in the design of the systems to prevent damage to components and ensure smooth data communication.
Galvanically isolated interfaces provide a high level of protection against overvoltage damage. If components do not have a galvanically isolated interface, the integration of galvanically isolated repeaters or gateways can provide a remedy in CAN-based networks. Ixxat CAN repeaters provide a reliable galvanic protection with up to 4 kV and they refresh the signal levels on the CAN line, which are affected due to EM influences, and thus ensure reliable message detection at the nodes. The use of Ixxat CAN FO (fiber optic) repeaters can even completely prevent signals from being influenced by EM interference.
Commissioning, testing and maintenance
When building battery energy storage systems, a large number of data connections have to be made and many devices must be configured. During CAN network wiring, length limitations and terminations have to be taken into account. These are often forgotten due to the number of connections ultimately affecting the reliability of the system in later operation. The networked components must also be configured properly and, if necessary, proper communication must be tested.

Physical and signal tests (length, termination, signal level) in CAN systems can be performed with easy-to-use hand-held tools in the field, e.g. with the Ixxat CANcheck, even by technicians without deeper knowledge of CAN technology. For device configuration and data analysis (function test), HMS Networks offers with the Ixxat canAnalyser a PC-based software tool, which can be connected to the CAN bus by using USB PC interfaces.

During the operation of a battery storage system, a lot of valuable data is generated.
This can be either raw communication data, that needs to be stored for communication troubleshooting, or status information, that is recorded for evaluation or predictive maintenance. With the Ixxat CANnector data recording is done locally to a USB mass-storage device or an SD card.
Various data formats as well as filter and trigger functions are available in order to configure the data into the best possible format for subsequent processing. The data can be accessed in two ways, either by reading the USB memory directly on site, or remotely by using an integrated web-server interface.
With its network components, HMS Networks covers all communication areas within battery energy storage systems, while also enabling secure smart grid and cloud connection. Under its Anybus, Ixxat, Ewon and Intesis brands, HMS Networks offers products for CAN networking, coupling of differing network standards, networking AC systems and solutions for smart grid networking.
With webfactory, HMS Networks also offers a modern solution for data visualization and analysis. Due to its expertise and its broad and comprehensive product range, HMS Networks is your optimum networking partner.


Download the BESS network design whitepaper to get an overview of the network topologies and networking options in the BESS area and to learn more about the possibilities for easy networking of components using different protocol and network standards.
Scan the QR code or visit the link below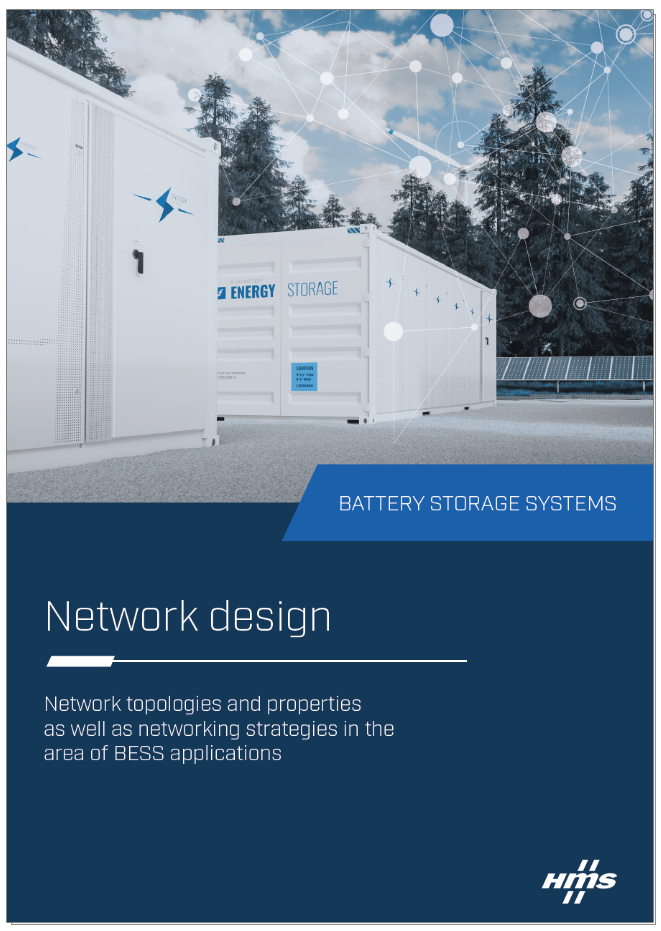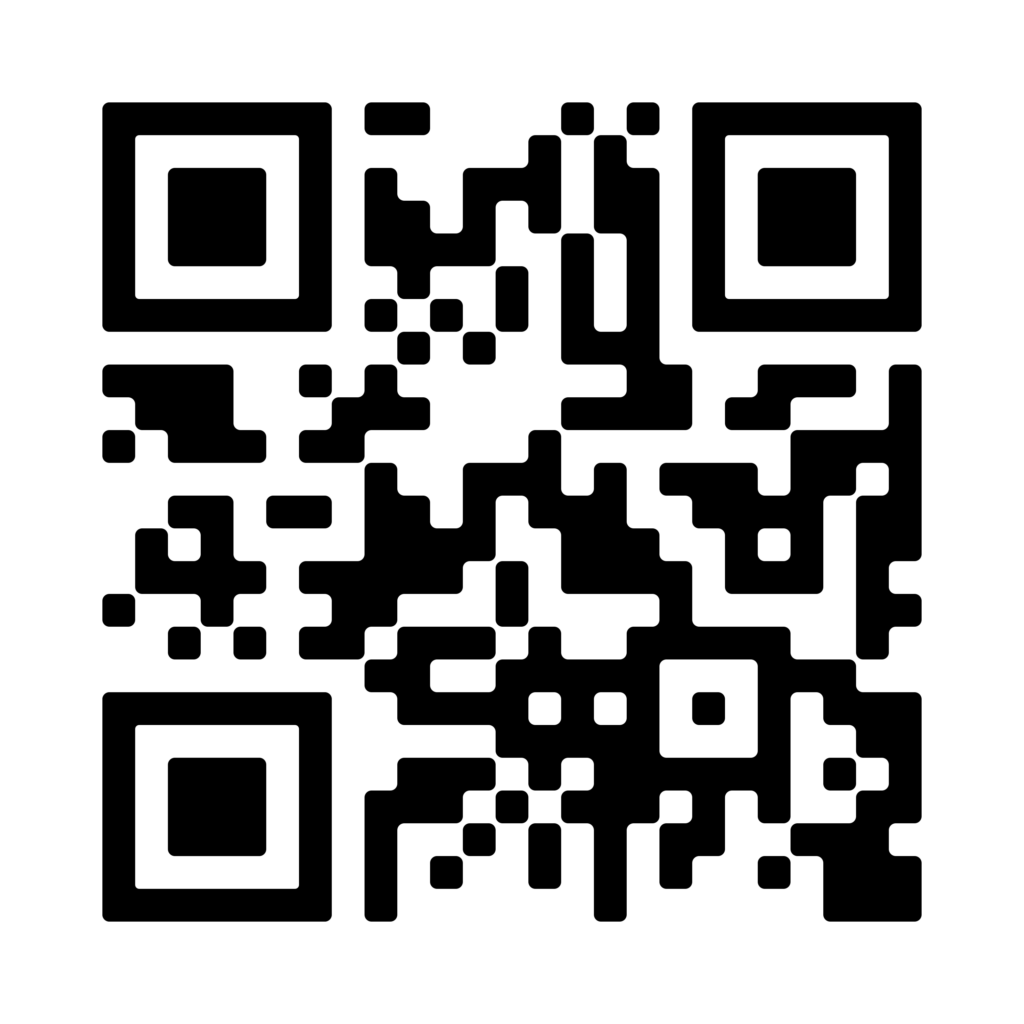 Case Study: Smart networking of Second Life Batteries
HMS Networks Ixxat CAN topology solutions for control networks help to give used electric vehicle batteries a second life in stationary battery energy storage systems.
Connected Energy builds and operates second life energy storage systems, enabling thousands of batteries to be aggregated, controlled and reused. By 2030 a million tonnes of EV batteries will be available for reuse, and Connected Energy's E-STOR technology has been proven, commercialised, scaled-up and installed in four European countries. The flexibility and adaptability of the Ixxat CANbridge NT 420 enabled Connected Energy to design a control system architecture suitable for its full range of installations.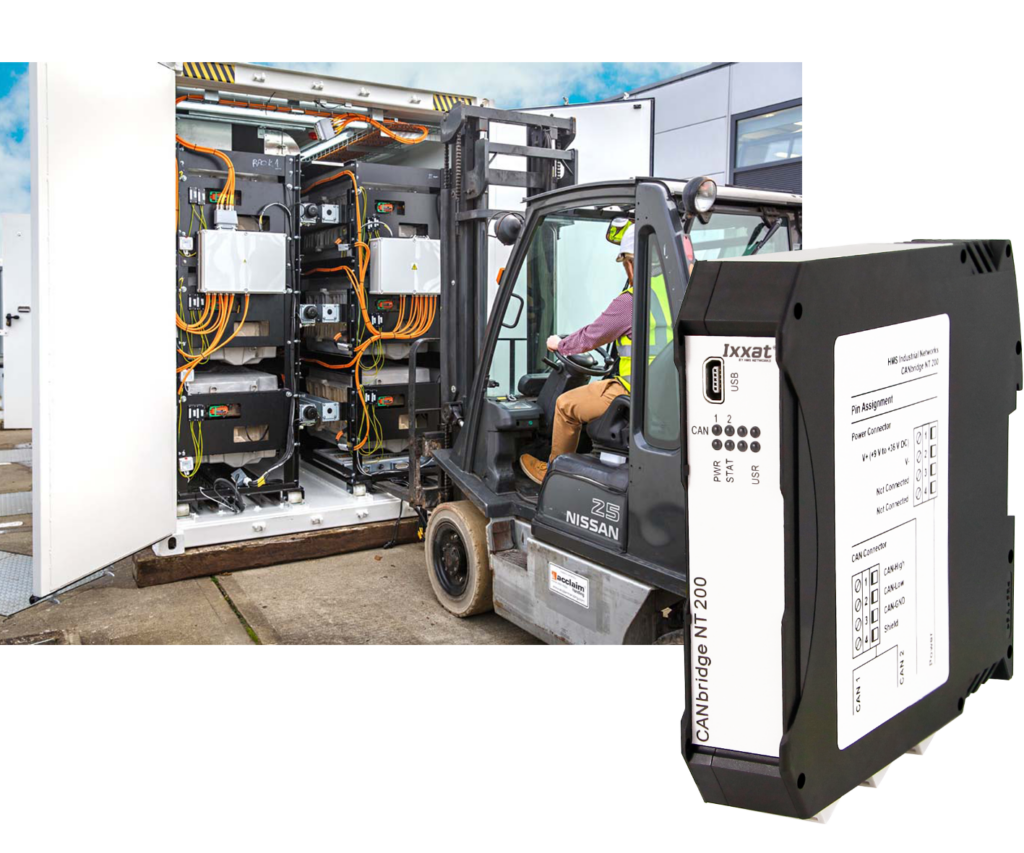 "By giving a second life to used electric vehicle batteries we are making maximum use of their embedded value, rather than wasting it through scrappage. Connected Energy E-STOR systems are a high-tech example of the circular economy in motion.'' Jonny Cogman, Connected Energy
Scan the QR code or visit the link below to read the full case study.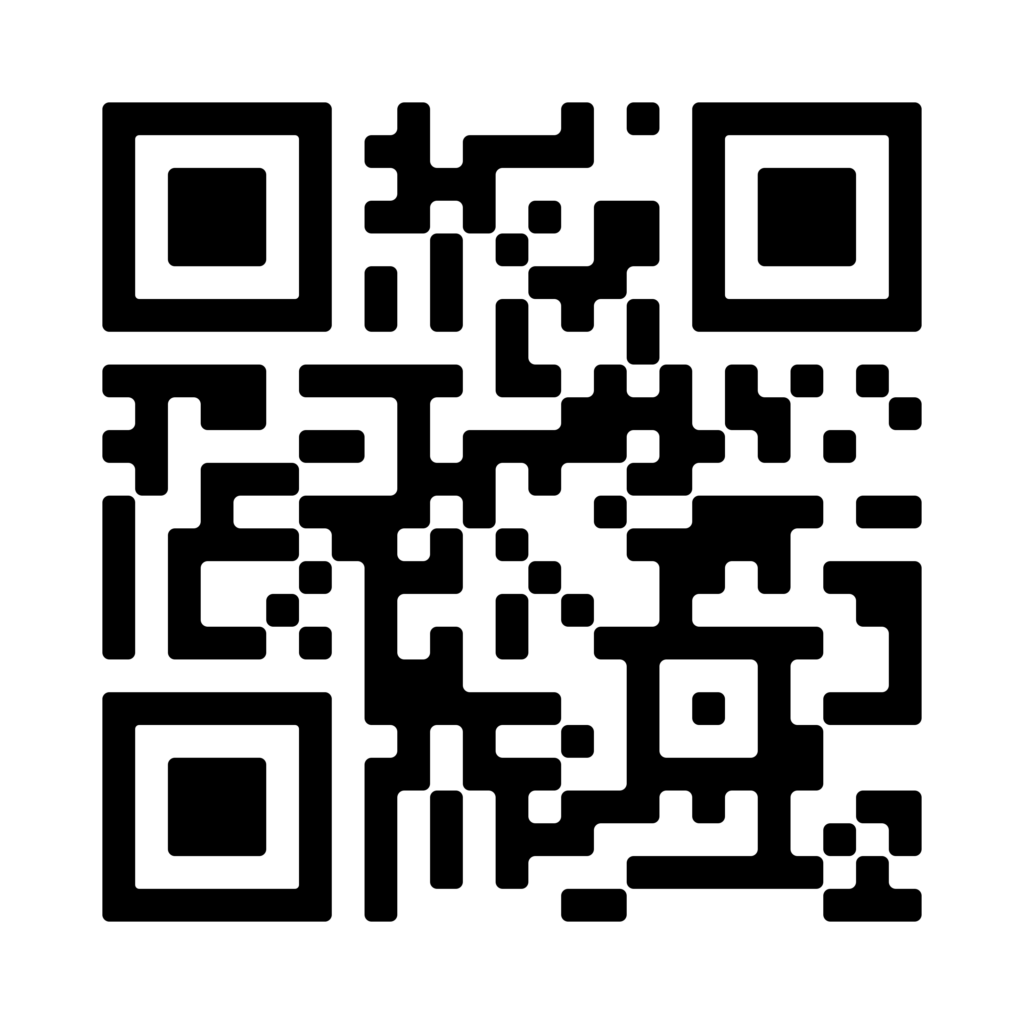 https://www.ixxat.com/about-us/case-studies