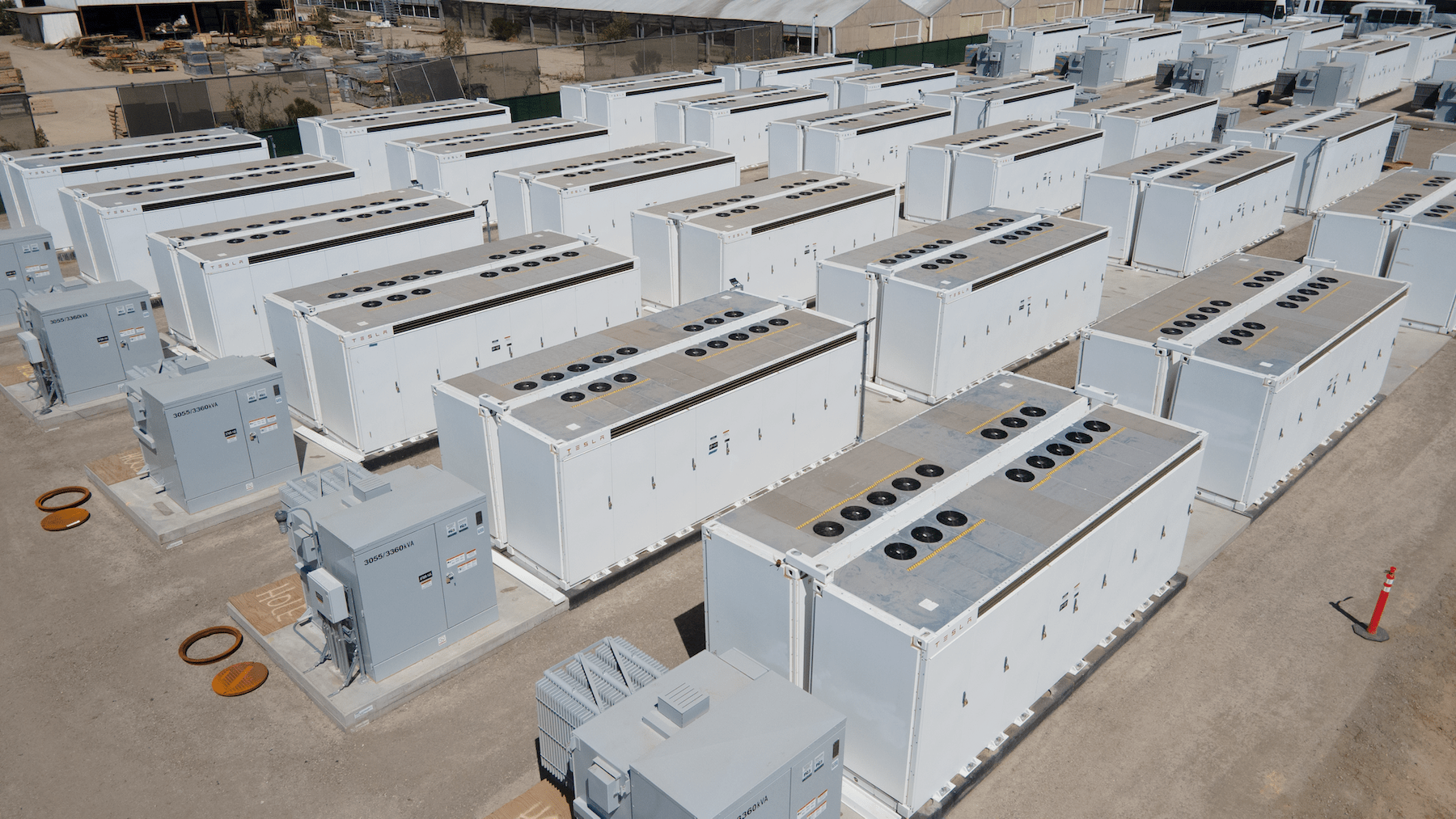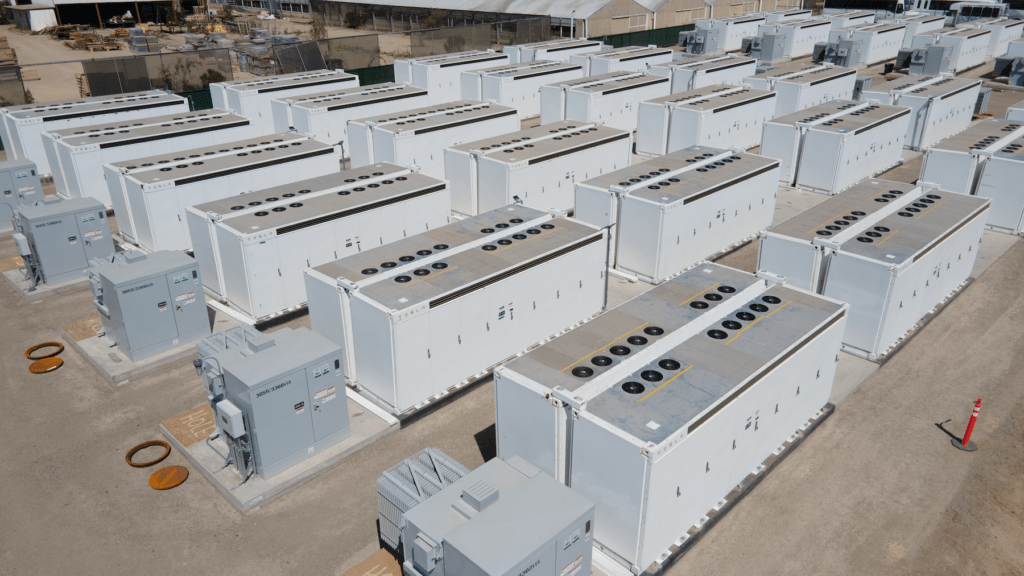 In the wind and solar PV industries, software to enhance asset performance has been rapidly adopted and changed both for the better. In battery storage, the uptake has been slower, but investors in large-scale projects are increasingly recognising the power of software, argues Steve Hanawalt, executive vice-president and co-founder at renewable energy software and services group Power Factors.
Battery storage has been heralded as the innovative new technology that will solve renewable energy's intermittency problem and create an array of new revenue streams for operators. But, when it comes to digitalisation, it still lags behind.
This article requires
Premium Subscription
Basic (FREE) Subscription
Enjoy 12 months of exclusive analysis
Regular insight and analysis of the industry's biggest developments

In-depth interviews with the industry's leading figures

Annual digital subscription to the PV Tech Power journal

Discounts on Solar Media's portfolio of events, in-person and virtual
Or continue reading this article for free
In the maturing wind and solar sectors, digital asset management software is becoming a prerequisite for effective portfolio operations, providing asset managers – and their increasingly savvy investors – with a means to oversee performance, manage technical and commercial risks, extend asset lifetimes and, ultimately, maintain healthy returns.
Of course, storage is a newer asset class than solar and wind. In addition, one of its main points of interface is with the more traditionally managed energy grid, where the pace of digital innovation has been slower than in renewables.
However, as storage enters its next phase of growth and starts generating significant interest from the same infrastructure investors that have spurred recent growth in wind and solar, asset managers in storage – particularly those with co-located wind and solar projects – will need to demonstrate comparably advanced operational standards.
Earlier this year, Arevon partnered with Power Factors to onboard Capital Dynamics' 100MW / 400MWh Saticoy battery energy storage project in California – one of the largest storage projects in the US – into Power Factors' Drive asset performance management system.
We see this – one of the first major adoptions of asset management software in storage – as a sign that investor demands are poised to drive rapid digitalisation in the sector. This adoption of digital approaches won't merely bring well-publicised benefits such as reduced costs, optimised technical performance and more accurate forecasting; it will also play a large role in the way the sector matures in the years to come.
Reasons to get onboard with software-driven optimisation
Below, we look at some of the broader incentives for asset managers, owners and operators of energy storage assets to invest in asset management software sooner rather than later.
Demonstrating industry maturity
Storage is booming. 2020 marked a pivotal year for energy storage as a robust asset class, and investors are taking notice. The first quarter of 2021 saw battery storage companies raise US$994m in venture capital funding across 13 deals – a dramatic increase from Q1 of 2020 in which they raised US$164m across six deals (Mercom).
As mentioned above, this significant growth brings with it increased investor scrutiny on storage performance. As the sector matures, it must formalise and standardise its systems and processes. For investors with an existing foothold in renewables, the standard has already been set – in the form of the technology-agnostic monitoring systems being used to manage wind and solar portfolios today. 
Tackling technological and commercial complexity
Storage is entering the big leagues. Standalone projects are growing in size, while storage systems are increasingly being integrated with wind or solar plants. This adds new layers of complexity to asset management and O&M functions, creating operational challenges for managers and operators.
Integrating storage into hybrid projects brings new market 'optionality,' adding further complexity to the way assets are operated and revenue streams are balanced. From a technical monitoring and maintenance perspective, requirements vary across each technology that makes up the facility. Combined, these factors contribute to a highly complex asset management process.
Integrated asset management systems that are capable of bringing together – and reconciling – technical and commercial data streams from all technologies will play a vital role in simplifying processes and mitigating risks that impact project returns for investors.
Setting industry-wide performance benchmarks
Asset managers in storage currently have a much tougher job than their counterparts in wind and solar when determining if an asset is performing to standard. Why? Because the standard doesn't exist yet.
With limited industry-wide technical data to draw upon, the asset manager instead must examine if the asset is operating within design parameters and performing in line with initial expectations. This assessment can vary significantly from other technologies, as storage assets introduce a unique set of data collection, monitoring, operation and warranty administration requirements for operators to juggle.
Establishing a baseline for operational performance is essential to justify investment decisions and de-risk storage as an asset class. That's where an asset management platform comes in. Operational monitoring of portfolios, and, where possible, benchmarking of performance data from across the industry, is made possible by software.
An asset management system that's integrated with relevant technical and commercial data streams enables operators to work together to understand and de-risk sub-par technical performance, test model assumptions and identify where there is scope for optimisation to unlock additional value. This then leads to improvements that strengthen the case for increased investment in storage.
Paving the way for fairer commercial terms
Aggregating high-quality data through software also will enable greater standardisation and consistency in commercial agreements across the sector. 
For instance, the market currently sees large variations in O&M pricing and widely differing warranty, maintenance and performance guarantee terms for the same technology. This has proven problematic across the storage supply chain, as profit shares can fluctuate from project to project for no discernible reason.
As a more experienced and demanding pool of investors enters the industry, scrutiny on issues like this will grow, and challenging the sector to ensure fair and accurate O&M pricing.
To do this – and to prevent unnecessary revenue loss – the overall standard of data collection across the industry needs improvement. Digitalising asset monitoring, along with increased data transparency, will give operators the leverage they need to level the playing field and ensure fair commercial terms.
Empowering asset owners and operators
Furthermore, data transparency increasingly will enable owners and operators of storage assets to exert greater influence on areas that have thus far remained outside their grasp.
In particular, unlike other energy conversion assets, operators of battery storage systems usually do not have their "hands on the throttle" of the battery charge/discharge controller.
Typically, battery scheduling and dispatch is performed by the scheduling coordinator or PPA offtaker of the system. This puts the operator in the uncomfortable position of having responsibility for – but not full control over – the warranty management of the battery system.
Comprehensive monitoring data is especially important to the asset owner and the operator, because, while the operator role persists over the lifetime of the asset, every other stakeholder sheds warranty responsibility as time goes on.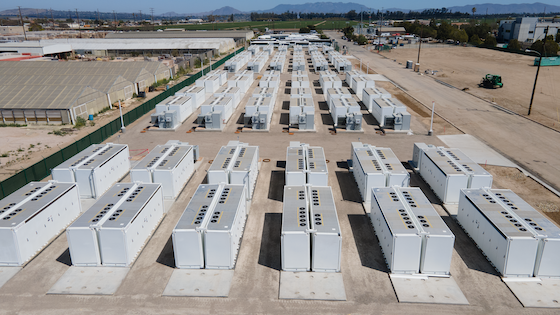 As battery storage enters its next growth phase and gains more investors, a higher quantity and quality of data is crucial to maintain momentum. Asset managers and operators have a unique opportunity to capitalise on innovation and lessons learned in wind and solar, hitting the ground running in their adoption of digital asset management systems.
In turn, this will enable the industry to justify investor confidence, by demonstrating its maturity, overcoming technical hurdles to integration, setting collective performance benchmarks and taking a transparent and responsible approach to managing its diverse stakeholder relationships.
Steve Hanawalt is executive vice-president and co-founder at renewable energy software and services group Power Factors. The Power Factors Drive software platform integrates technical and commercial asset management with enterprise asset management (EAM) to deliver one unified cloud-based asset performance management (APM) solution for renewables.