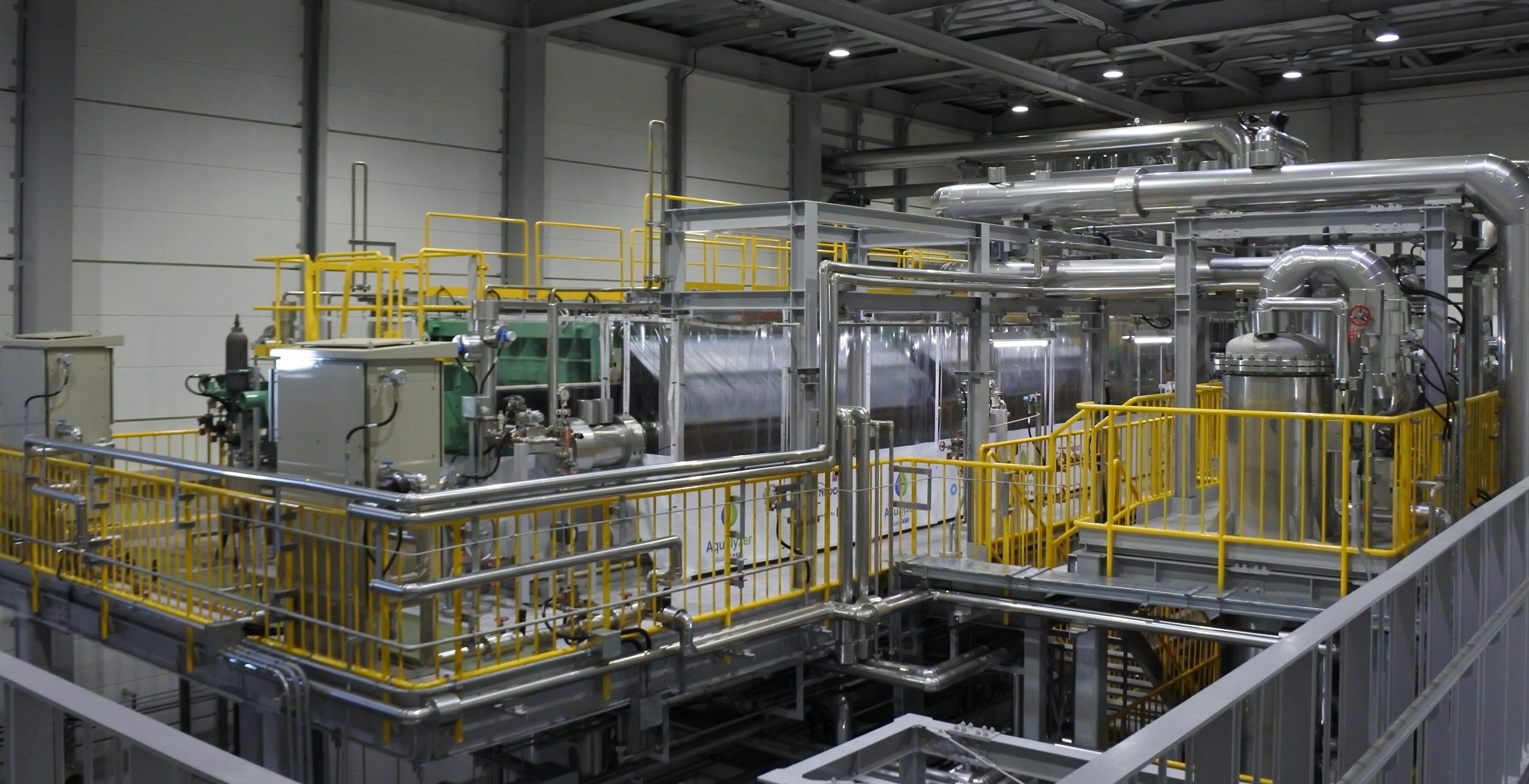 What is thought to be the world's largest 'single-stack' green hydrogen electrolyser, a 10MW project in Fukushima, Japan, began operations on schedule last month, provider Asahi Kasei has said.
Asahi Kasei emailed Energy-Storage.news today with more details on the project. This site reported that the Fukushima Hydrogen Energy Research Field (FH2R) had been officially inaugurated in early March, with Toshiba Energy Systems & Solutions Corporation (Toshiba ESS) having hired Asahi Kasei to deliver the electrolysed system.
The demonstration project has been put into action by the Japanese government New Energy and Industrial Technology Development Organisation (NEDO) as well as industrial gases company Iwatani Corporation and Tohoku Electric Power, one of Japan's 10 main regional utility companies.
Akira Yoshino, one of the three inventors of the modern lithium-ion battery, was working at Japan-headquartered multinational chemical company Asahi Kasei when he created the rechargeable lithium battery in 1983 and so the company can legitimately stake a claim to being one of the progenitors of that advanced energy storage technology. Asahi Kasei said its relationship with hydrogen electrolysis goes back even further to 1922, when the company first electrolysed water powered by hydroelectric generation, to create hydrogen for making ammonia.
The new 10MW system uses surplus renewable power from solar and wind power plants to drive a process called chlor-alkali electrolysis, commonly used in production of industrial chemicals including chlorine, to make so-called 'green' hydrogen. Since the March 2011 Great East Japan earthquake and tsunami that hit the region, Fukushima Prefecture on the north-eastern seaboard of the main Japanese island Honshu has targeted economic recovery with the implementation of renewable energy facilities and several research institutions.
Installation of the project began in November and now that it has begun evaluating the integration of variable renewable energy to power electrolysis at up to a rated power operation of 1,200 normal cubic meters (NM3) per hour, it is expected to get up to full production capacity this summer.
Japan is among several countries, particularly focused in the Asia-Pacific region, that are targeting the large-scale production of hydrogen from renewable sources in the coming years, with Australia's government announcing this month that it has made AU$70 million (US$44.3 million) of funding available through a competitive bid process to "fast track" deployment. Meanwhile the European Union may be set to launch the European Clean Hydrogen Alliance this summer as part of a continental industrial strategy announced in March that will "will build on existing work to identify technology needs, investment opportunities and regulatory barriers and enablers," in support of the EU's goal of climate neutrality by 2050. In the US, longstanding California Energy Storage Alliance (CESA) head Janice Lin left last year to lead up the non-profit Green Hydrogen Coalition.
Solar Media's new Digital Summits series has been launched to provide critical market insights, intelligence and networking opportunities to maintain our industries' momentum. Running throughout May and June, the Digital Summits will deliver the full live event experience to your own home.
Energy Storage Digital Series: 11-15 May. See here for more information on how to take part