Say it loud and clear. The technology is "absolutely there" now for humanity to switch over to using huge amounts of renewable energy, reliably, says Wärtsilä VP for Europe Melle Kruisdijk. Then again, if you're not reading this site for the very first time, you probably already know that.
So why has a natural gas generator manufacturer contacted Energy-Storage.news to argue the business case for a 100% renewable energy future? We will get to that shortly, but first, to put things in context, yesterday, our sister site PV Tech reported on efforts by a trio of US House Committee Chairs to introduce a plan to shift to a "100% clean economy by 2050".
This article requires
Premium Subscription
Basic (FREE) Subscription
Enjoy 12 months of exclusive analysis
Regular insight and analysis of the industry's biggest developments

In-depth interviews with the industry's leading figures

Annual digital subscription to the PV Tech Power journal

Discounts on Solar Media's portfolio of events, in-person and virtual
Or continue reading this article for free
A series of meetings and consultations will be launched to draw on a wide pool of relevant stakeholders. The results of those meetings will then inform a piece of legislation with the 2050 target at its heart, PV Tech's John Parnell wrote.
"That's all well and good," as lawyer Kirsti Massie of UK firm White & Case told me a couple of weeks ago in reference to the UK setting a similar target for the same year, but the policy details then quickly need to fall into place for things to then happen in the years leading up to 2050. We're kidding ourselves if we think we can meet those goals without doing so and the need to limit the catastrophic effects of climate change is even more urgent than that.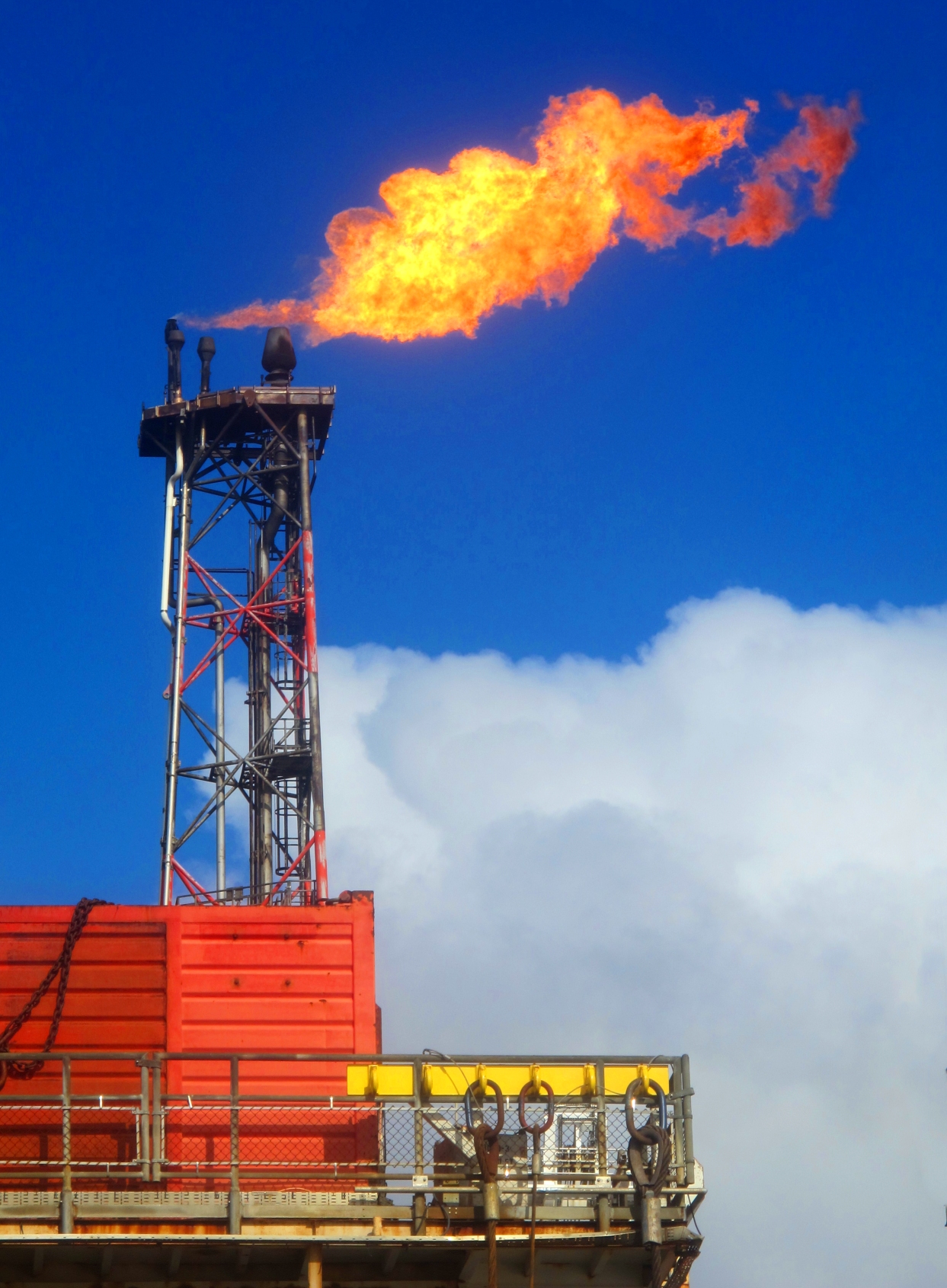 While we want the policy big hitters to start turning rhetoric into action, the industry has not been afraid to take up the thread. Wärtsilä, a major player in maritime energy systems as well as gas turbine manufacture and French oil giant Total are among those Energy-Storage.news has spoken to that, despite their continuing business interests in those existing industries, are advocating strongly that the technology to get to majority, then to 100%, renewables is already here, although implementing that will take time and a series of steps.
A little while ago, as we looked at some notable recent big acqusitions, including the takeover of energy storage system integrator Greensmith by the Finnish gas engine manufacturer, Greensmith's current interim man-in-charge Andy Tang had said that reaching a 100% renewable energy future is about more than incrementally adding higher shares of renewable energy, more needs to be done on energy systems both on-grid and off-grid to integrate that flexibility. Particularly when we go above 20% penetration of solar capacity.
Today, as Greensmith's parent company announced a 100MW / 100MWh energy storage system delivery and EPC contract at an unspecified location in South East Asia, Wärtsilä once again touted that it is "enabling the transition towards 100% renewable energy around the world by designing and building flexible systems that integrate renewables, traditional thermal assets and energy storage".
So what does that actually mean? Is it really a means to making renewable energy the main source of powering the world, or is Wärtsilä cleverly leveraging some new technologies to continue selling its gas engines?
Melle Kruisdijk says that in fact, it was one of Wärtsilä's customers that "showed us a way in which our engines can utilise and actually enable the uptake of more renewables," at a Texas wind farm.
"Our legacy technology is reciprocating engines. Those were used in marine to power the ships. In the 90s we started using these engines to build land-based power plants.
"What we found out from our customers later is that they used these plants in a different way than we intended them for. We intended them for baseload power – and they started using them in much more, 'start and stop cycles'.
"They called this power plant a 'wind chaser'. [The customer said] 'all the fluctuations introduced by the variations of wind, is now smoothed out thanks to your technology'. That was quite an eye-opener."
Although eventually, renewables must replace conventional thermal generation, if gas engines can complement renewables to provide system stability, "we looked at it as our technology complimenting and actually enabling renewables," Kruisdijk says.
"That's what also brought us to this 100% renewable energy vision. Then, the final push in our view is that when there's so much renewable energy on the system, that you have situations when there's too much electricity, there's more electricity from renewables than you can actually take up. At that point in time, you can use that electricity for input for other processes. Like for example, power-to-gas, to generate synthetic fuels."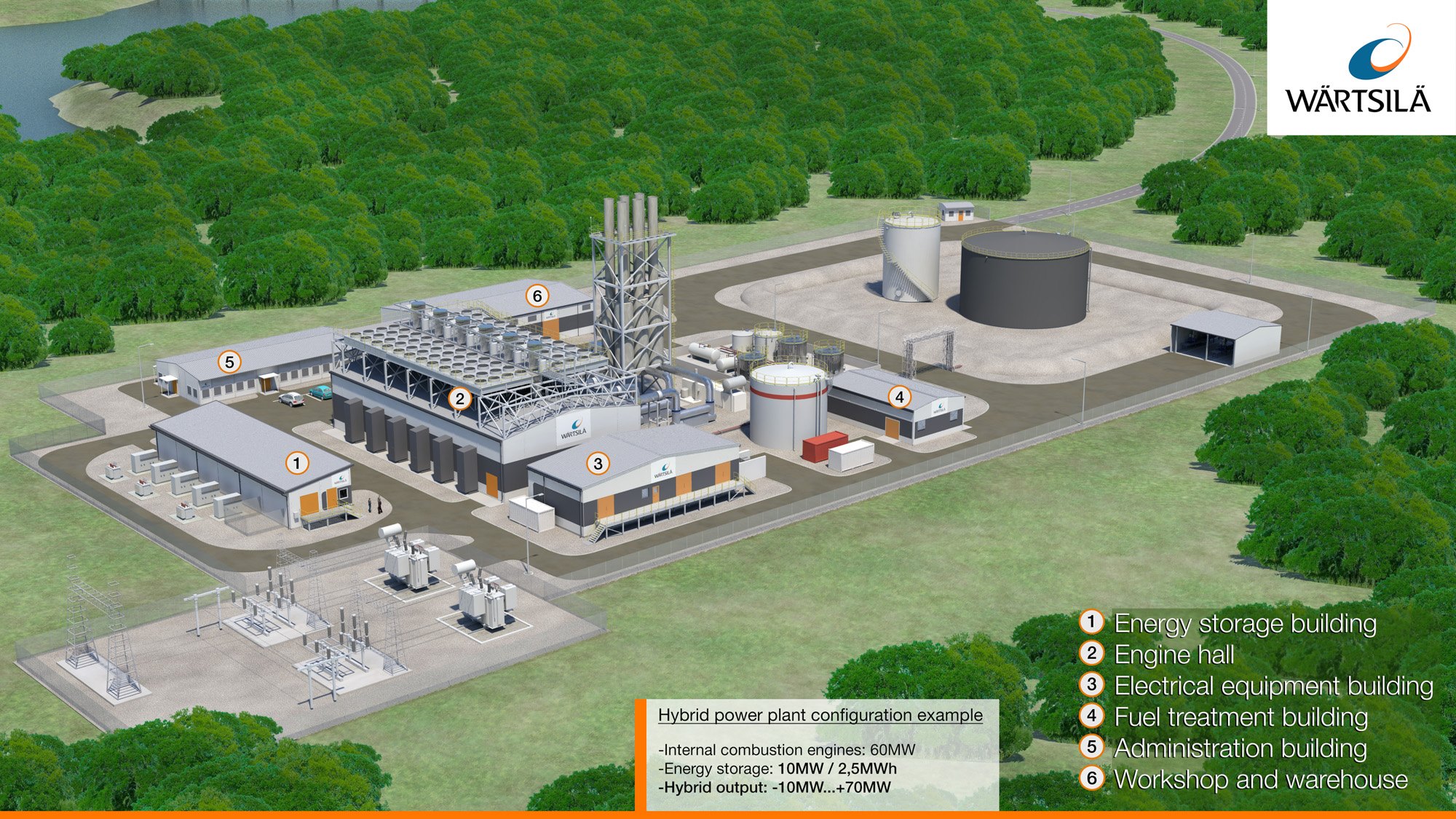 So, Wärtsilä's customers brought this potential for independence from fossil fuels to the company's attention. What's driving forward continuing change in this direction is not ideology however, but economics. Avoiding stranded assets and using the cheapest sources of energy to build today – solar and wind – make economic sense. As a commercial entity, Wärtsilä is responding to the market and as the costs of renewable energy drop further and further, Kruisdijk and his team simply see that this is the direction of travel.
Of course, this is Energy-Storage.news, not Gas-Engine.news, and the fact that Wärtsilä's Melle Kruisdijk is speaking to us, means that battery energy storage is nonetheless key to this "100% renewable energy vision".
The crucial role of Greensmith in this 'vision' is twofold: the addition of batteries, typically lithium-ion batteries and Greensmith's GEMS software platform, adds flexibility to often very large systems, dramatically reducing the amount of fossil fuels needed to stabilise the grid (or microgrid). Secondly, battery system integrators like Greensmith need to be total system integrators, able to coordinate and add diverse energy resources – or the entire system will not work and the battery – likely to be the single most expensive component, will not work properly, or last as long as it should.
"The path is there, it's about having this technology, it's also about being able to integrate those different resources, all those fluctuations, of course on the consumer side you are connecting electric vehicles that consume or produce."
Wärtsilä's engines can be ramped up in two minutes and ramped down again in one minute. Previously however, the gas generators had to be run at 50% of their load, as a minimum sustainable operating point, which "of course is not good", Kruisdijk says, whereas with the addition of batteries, the engines run-time is significantly reduced.
"First of all, it is not the most efficient operating point for those plants, and they're generating emissions, and actually they're not needed. So somewhere in another part of the system they will be curtailing renewable power because all the space on the grid is already taken. If you would replace that old conventional with these flexible units, you would actually enable space on the grid to take up more renewables, without jeopardising the stability because the flexibility can be brought up online, within just a matter of seconds."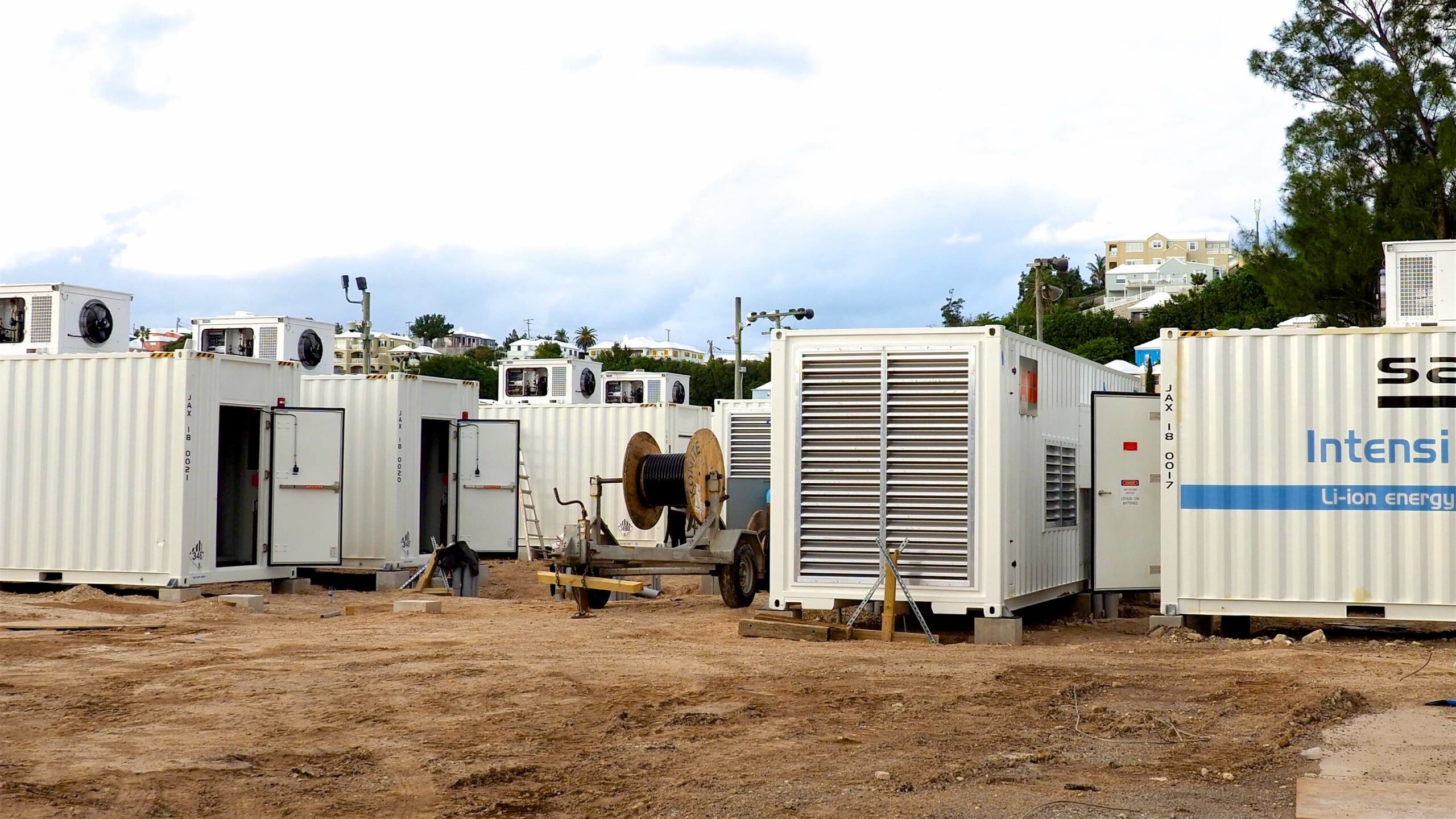 "Let's be realistic, nobody thinks of replacing all oil and gas right away with renewables, but there's a strong path," Michael Lippert, sales director at battery system technology supplier and integrator Saft – majority-owned by French oil and gas giant Total – says.
"Total was among the first to say that oil and gas will remain important – but not the only energy carriers. The path [towards renewables] will only happen if people like Total and others, go step-by-step. And Total has engaged this path a couple of years ago," Lippert says.
The consequences of choosing this path have translated into a sustainable energy division of Total that includes SunPower as well as Saft and electric vehicle sector interests too. So while we talk about a shift to 100% renewables, its perhaps as much about making the subtle distinction in the way we look at energy. For major companies like Total to transition to renewables begins with "dealing with electricity as an energy carrier and developing an offering along the entire value chain which means starting from renewable generation to retailing to the end customer," Lippert says. Of course, "energy storage is part of the story".
Like oil and gas rivals like Shell and other major incumbent energy majors like utilities E.On, Engie and EDF, Total's acquisitions of interests in the renewables and wider distributed energy space have been prolific. And while they represent a much smaller sum of spending than majors and supermajors still put int the fossil fuel businesses, companies like Total do not "spend money for the sake of spending money," Lippert says.
Lippert agrees with Melle Kruisdijk's assertion that the real strength of batteries and their key role in the energy transition lies with providing flexibility to accommodate renewables. The majority of Saft's business is, Lippert says, "still linked with renewables".
"But, of course the penetration of renewables on the grid puts our grids under stress and I think on the horizon five years from now we will see batteries used as flexibilities for operating the grid."
One example where the policy space, electricity networks and private companies can come together is a proposed project by a French transmission system operator (TSO) that the battery integrator is in talks to be involved with.
The project would "create virtual power lines to deal with peak power flows on the grid and you use storage for this. It's one of the interesting and quite large-scale projects to start to think about how to use energy storage in congestion management on the grid," Lippert says.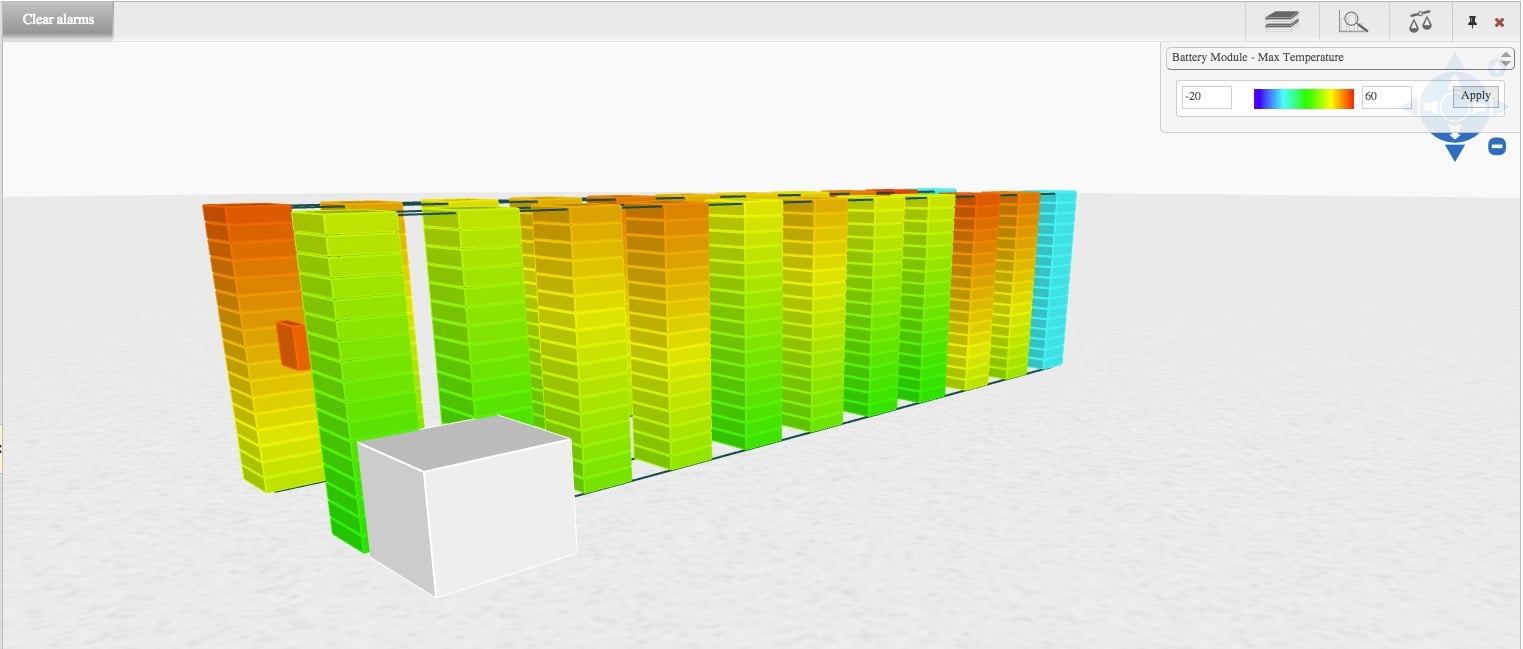 It's unhelpful to imagine that people are working in the fossil fuel industry today for the express purpose of destroying the planet. Many have an affiliation which goes back to wanting to make the world a better place by enabling energy production and infrastructure alike to power our world using engineering solutions. It's no secret that salaries in those legacy industries in general still far outstrip renewables and there is undoubtedly a financial motivation for the involvement of many, but even were that to be the case, the business case for renewable energy grows in tandem with cost decreases.
Being led to this way of thinking by a customer, Wärtsilä's Melle Kruisdijk says, shows that there is no longer a contradiction between smart economics and more efficient, more sustainable energy supply and use. Although both the Saft and Wärtsilä representatives say that regulation needs to change to catch up with technology, the economic benefits are as clear as the environmental ones.
"The path [to 100% renewables] will be different in different countries, but we're convinced it will happen," Melle Kruisdijk says.
"Not only because of regulation but also because of economics. We see the costs for renewables dropping all the time. New renewable energy is more competitive than new conventional at the moment and obviously there will be an increasing amount of renewables. And apart from this, it's obvious that you will need flexibility. That flexibility to firm up the system will come, for example from engine technology but also from battery and other sorts of technologies.
"Our view is that as soon as there is an abundance of electricity you can use that, the whole stream you can utilise in that infrastructure. Then, you're really at a 100% renewable system."