Fluence president for the Americas region John Zahurancik spoke with Energy-Storage.news at RE+ 2023 last week, discussing a broad range of industry talking points.
From its traditional role in manufacturing and integrating battery energy storage systems (BESS), Fluence has diversified to provide what it describes as a "full ecosystem" of products and services.
This article requires
Premium Subscription
Basic (FREE) Subscription
Enjoy 12 months of exclusive analysis
Regular insight and analysis of the industry's biggest developments

In-depth interviews with the industry's leading figures

Annual digital subscription to the PV Tech Power journal

Discounts on Solar Media's portfolio of events, in-person and virtual
Or continue reading this article for free
That includes everything from increasingly standardised and modular hardware for BESS plants to managing their market participation and operations and maintenance. As reported by Energy-Storage.news yesterday, a project for which it just signed a deal in Australia will be the first to put all of those pieces together at one site from end-to-end.
Somehow managing to find a relatively quiet spot among the busy showfloor and conference rooms at the US' biggest clean energy trade event of the year, John Zahurancik reveals some of the strategies and approaches of one of the battery storage industry's big hitters.
Since Fluence went public with an IPO a couple of years ago, what the company does is very much on the radar of industry-watchers, but a one-to-one interview gives us an opportunity for the CCO to show us what's under the hood in terms of Fluence's thinking and strategies.
Energy-Storage.news: What's new with Fluence, and what sort of things can we infer about them from a wider industry perspective?
We've been growing quite a lot, we see the industry growing quite a lot. We're think we're staying pace or maybe [going] a little faster than the industry, so we're happy about that.
A big push right now, because of our presence in the US is around the Inflation Reduction Act (IRA) and domestic content. We just recently announced a partnership with [cell manufacturer] AESC Envision, where we'll be taking US-produced battery cells and begin shipping those at the end of 2024, beginning of 2025, into the market. So that's a big move.
We don't see a lot of people that are on schedule to deliver something that early. It's taking advantage of some things that we had already done with building an integration centre in Utah. We're scaling up our own module production that will go and take that domestically-produced battery cell and put it into a US-produced module with a Fluence battery management system. So we're taking more control, and deeper layers of control, of the system.
We also announced that we got the approval of the Fire Department of New York to put systems in New York City. That's a tough certification. We have a number of people that we're talking to that are looking to bring storage into that market. It's a place that's been short of capacity [and] needs some kind of flexible alternatives, [but there's] not much space.
So storage is a good fit and the work that we've done on safety has allowed us to go through that certification and became the point there.
On the point about safety, we spoke with a couple of other folks at RE+ this time out and heard about how important it is to engage with authorities having jurisdiction (AHJs) and to do it early. And of course New York has been at the centre of discussions about safety, particularly with regard to some recent fire incidents, but also because with the densely-populated urban environment of New York City, the rules around fire and building codes have always been pretty strict. What sort of role does Fluence and the industry need to play in helping to inform and educate stakeholders including AHJs?
I'll come at it from two angles: one, we're definitely seeing people that we're working with having the impact of delays because of pressures around fire planning and safety.
So one thing that we've done is that we've gone into a lot of proactive testing, and going beyond UL9540A (thermal runaway propagation testing). UL9540A was a good start for the industry, it helped raise the standard and get people on more and more common ground.
But the way we look at it is [that] you're deploying more and more of these systems. Even if it's a very small probability that you're going to have an event as this grows in scale, we need to change the philosophy, the mentality, from: "Hey, I'm never going to have an event," to: "What happens when we have an event?"
That's the change that we made and a lot of that came out of working with Arizona Public Service and others in recovery [from incidents]. It helped us really look with fresh eyes at our design and informed a lot of what we've done in the system for safety events. But then we also proactively go out to fire departments, talk to them about what's going on: What do they need to do? What's the proper response?
We talked to our customers about: "Hey, these are the best practices in preparing for something to happen." We came from being kind of on the front end to being more active all the time.
The latest things we've been doing over the last year or two are that we've designed very intensive testing, full-scale testing, destructive testing, where we're burning systems, fully scaled-up with batteries. And we're seeing if it propagates from enclosure to enclosure, [and] what kinds of materials are coming out of that. We're capturing plume analysis, and those are the kinds of things that tend to get in the way of customers deploying.
Some AHJs are in big cities where they have a lot of resources and they have the depth of expertise. So if you're doing something in the LA area or San Diego area, these are big departments. If you're doing something in smaller towns – a lot of the country is smaller towns – and you get into places where some of these renewable facilities are being built, they're in smaller, more rural locations, they don't have that depth of expertise.
It might be the first one they've seen in their area, and you need to be able to provide information that allows them to make good safety permitting decisions. Trying to show some of this live testing, trying to show them real data, not [just] modelled data, has been very, very helpful. It's taken a lot of those questions away from people.
There's a role of education, the industry needs to step up and answer, people are asking questions that we need to be able answer and to show that you've addressed some of the circumstances.
Moving on, of course the headline topic at last year's RE+ in September 2022 was excitement over the passing of the IRA and its various incentives and programmes, particularly in the introduction of the investment tax credit (ITC) for standalone energy storage. There's the domestic content and localisation for manufacturing that the IRA seeks to support as well. What are some of your observations on that, one year on?
I think a year on in, there's some pieces that I think people have continued to be excited about, and some they've sobered a little bit on.
The standalone storage ITC is a great benefit and we're seeing a lot of standalone developers now because the queue position is so crowded for interconnection for all of these places that you can do solar and wind.
There's a lot of benefits storage can bring to the grid that aren't in such grid-congested areas, inside cities, in areas where we've retired traditional thermal plant capacity, but you still need a power source.
Storage is perfectly suited to that and we've done a bunch of projects like that. Providing this ITC is just another impetus to get those done and it takes away some of the default bias was always to put storage with renewable because that's 30% credit (from the ITC).
Well, now you're getting that whether you do it with renewable or without. So I think that's an important factor and we're seeing standalone start to emerge because of that more strongly.
The second is the bonus tax credit for domestic production. I think people cooled on it initially, because they started to realise there isn't a lot of domestic production and as the rules began to emerge that said, 'this needs to be a domestically-produced battery cell,' there's a limited number of US producers.
We've done our deal with Envision, one of the few that has real scaled production, they were [already] delivering cells for Nissan and we think that's going to be a great partner for us and it'll be one of the earliest able to do that.
I think the next step is, do we see all of these announced factories emerge in the US? We're seeing a downturn in China at the moment, that's creating a bit of a surplus of cells and then you also have people announcing they're going to build a lot.
So if we were to project forward and say: "What are we going to be talking about a year from now?" I think it'll be: "Have those factories actually started to break ground or to really build at the scale that they're talking about in the US?"
People were talking about [production starting in] 2025 and then they started talking about starting in 2026. Is this really going to be 2027 or 2028?
I think that's what we'll have to see. But it makes sense to bring that supply chain a bit more local. From an electric vehicle standpoint, the US is one of the biggest markets in the world and from an energy storage standpoint, it's the largest market in the world. So you have the customer demand here, it makes sense to bring the supply chain closer, and then fill out this region. But that takes change. Supply chains have got to be willing to move here, the raw materials, factories and so on.
From a technology standpoint, one piece of hardware Fluence has recently put some investment into is the UltraStack, which is your solution for transmission-level BESS applications. Fluence has some projects in that space, including 'Grid-Booster' projects for German transmission system operators (TSOs), but while the company has said it's a high value application, there are some well-noted barriers to getting those projects going. How do you think that's evolving?
UltraStack is really aimed at the TSO. They have a very critical reliability job. Because of that, they have a very high standard of performance that they need to get and so you end up looking at things like redundancies, backup controls, multiple points of connection and things like that.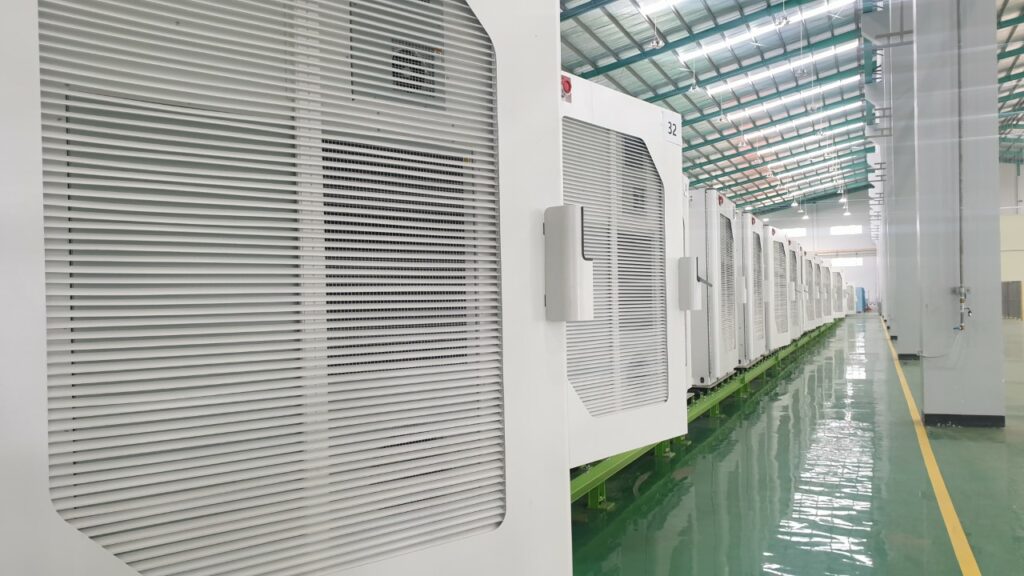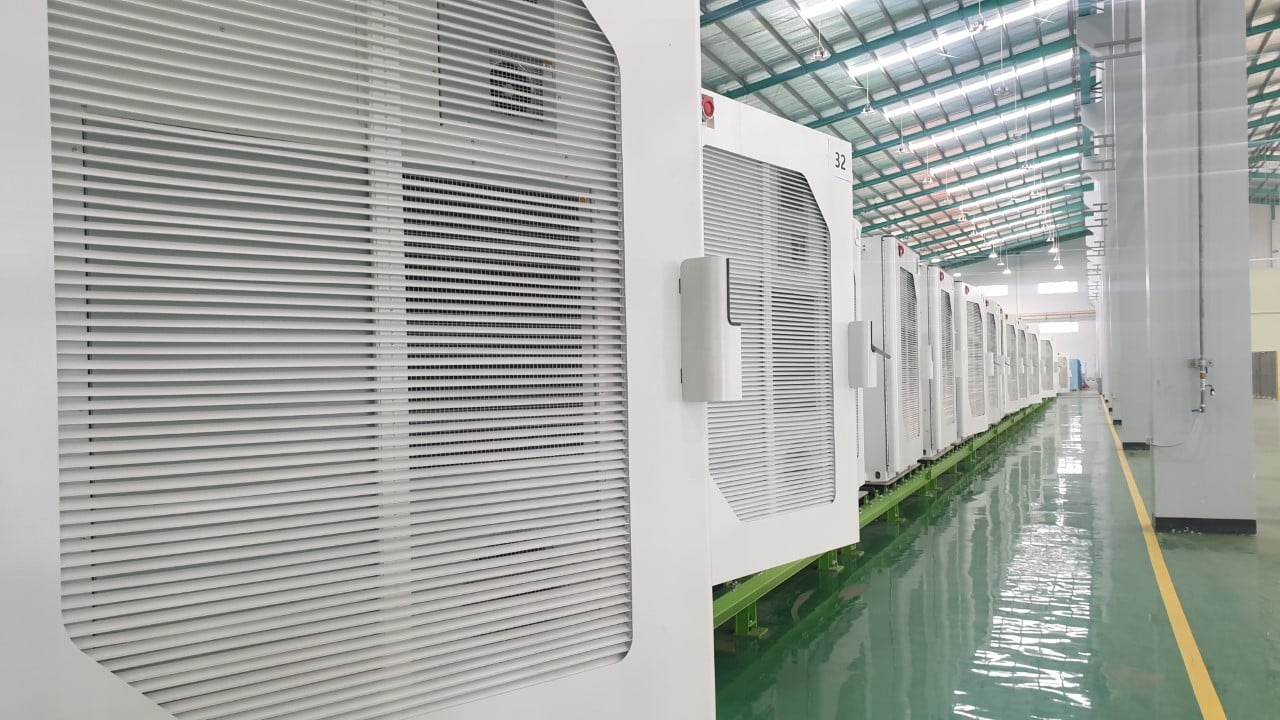 So it is a much higher standard in terms of what they need to do. That asset's most likely going to be triggered [into action] when they are already having a transmission event. So you're already in a stressed grid, and then you're having this is BESS as kind of part of your recovery backup system.
It's exciting. I think it's the next [major] application.
When we wrote the original business plan for energy storage that we've been following for many, many years, we saw these different applications coming in at different prices at different time points, in part related to comfort and maturity of the industry and in part related to costing.
We see the transmission and the distribution network is kind of that next frontier that comes down. How do we use batteries in the 'wires business' the way we've done it on the generation side?
Generally applications lead [the industry] more than technology does. We're not selling batteries, we're selling you a solution that does a job in the power system, that's what the developers looking for.
Obviously, as a publicly listed company, I'm not expecting Fluence to give me an exclusive on this right now, but in terms of the US market, we've seen a few non-wires alternatives projects using BESS already. These have tended however to be in the smaller, perhaps 2MW-20MW range, and generally at distribution level. Where and when do you think storage-as-a-transmission-asset will take hold in the US?
I think it's going to happen, because it's a fundamental improvement. But it's a conservative portion of a conservative industry, with a very significant job to do in keeping the energy system reliable.
So they have to really be convinced this is the right alternative. We are talking to a number of players in the US and South America as well about these projects. I think there's some that we'll get to the scale of what we're seeing in Europe over the next year or two.
In some cases, the US did a bunch of things that eventually migrated to Europe and people saw the proof of the point – proof cases of storage – and began to open up markets in the UK, in Germany, and so on.
I think this is a case where Europe is kind of at the forefront of the transmission segment. Okay, there's some particular challenges they had, And we'll use those cases to kind of migrate it to the US and South America. So that's what's happening now.
We're not in the same timeline, I think the European projects are going to be first and really show the big proof points, but people are looking at it.
The other side of it is the question of how people go ahead and develop. Right now they're putting these non-wires alternatives into transmission solicitations as an alternative solution, and some of those are getting evaluated. It takes time to diffuse the idea, [but] we're excited about it. We're building the product for it. We're building the experience now in Europe. So we'll be ready, as people get ready here in the US.