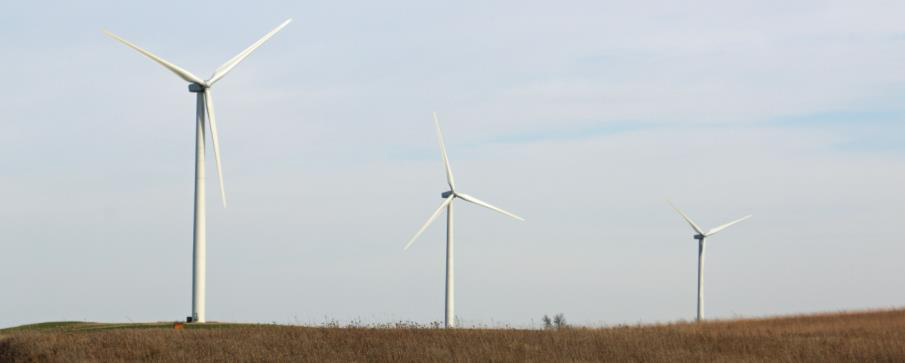 The first grid-scale battery energy storage project in the Canadian province of Alberta is on-track to go into operation this month, while TransAlta, the company behind the project, has expedited plans to retire a coal plant citing "future market conditions".
TransAlta Corporation, which generates and is engaged in wholesale marketing of electricity, is building the WindCharger 10MW / 20MWh lithium-ion battery storage project in the municipal district of Pincher Creek, through its subsidiary Western Sustainable Power Corporation.
As the name implies, the project is being built at the site of a wind farm, also operated by TransAlta. The company said it had been investigating the viability of battery storage at its various wind farm locations before selecting the Summerview Wind Farm in Alberta.
Approval was granted for WindCharger to be built at the wind farm's substation in November 2019 by the Alberta Utilities Commission and construction began at the end of March this year. While it had originally been expected to be completed in June or July, TransAlta announced in its second quarter 2020 results reporting on 31 July that the project is to be completed during August.
TransAlta targeting '100% clean electricity by 2025'
TransAlta chief operating officer John Kousinioris told local newspaper the Calgary Herald that the project, which uses Tesla's battery storage technology, is "an opportunity for us to match storage and our renewable wind power generation". Kousinioris told the Herald that the batteries will charge up from the wind farm "when the wind is blowing or prices are really low".
The company is targeting 100% clean electricity by 2025 and just before the end of July announced that it is retiring its mothballed 368MW Sundance 3 coal power plant with immediate effect. In its financial results, TransAlta said that it had roughly equalled its performance for the first half of this year with last year's results, driven in part by good performance of wind and solar production from its utility-scale projects, although was also somewhat reliant on favourable gross margins in the US coal segment.
Most of the interest in Canada's energy storage sector has been focused on Ontario to date, which has favourable policies that enable large industrial electricity users to use batteries to lower peak demand and pay far less for their power. A recent report commissioned by national trade group Energy Storage Canada found that between CA$1.5 billion (US$1.12 billion) and CA$4 billion in electricity system cost savings could be achieved by Ontario's Independent Electricity System Operator (IESO) by installing 1,000MW of energy storage by 2030.
As for Alberta, a partnership between General Electric (GE) and local company ENMAX is currently building a grid-scale 'hybrid electric gas turbine' system using battery storage and the Alberta Utilities Commission earlier this year gave approval to a solar-plus-storage project combining 13.5MW of PV with 8MW / 8MWh of battery storage. The WindCharger project is being considered a demonstration of how batteries can "support broader adoption of renewable energy by enhancing reliability," according to Emissions Reduction Alberta, a non-profit investment group which has funded just over CA$11 million of the project's total CA$22,700,000 cost.