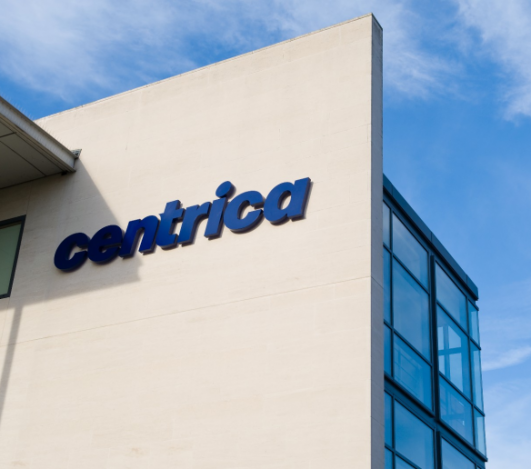 Centrica has revealed plans to build a single 100MW battery energy storage system in Ireland for delivery by 2022 to take advantage of capacity market and grid services opportunities currently under development.
Speaking this morning at a briefing in central London, the energy giant behind the 49MW battery currently being built at Roosecote in Cumbria said it was looking overseas for its next large-scale storage projects, namely to Ireland and North America.
The project is said to be at the early stages of development, with planning documents submitted in three locations – Kilkenny, Athlone in Westmeath and Cahir in Tipperary – by Bord Gáis, the previously state-owned power and gas company bought by Centrica in 2014.
Centrica's project manager Chris Read explained that one of the sites could see the huge battery built, with the potential for a reciprocating gas engine and gas turbine at the others. Read would not reveal which of the three sites was being considered for each technology, or if all will be successfully built.
"The Irish project is still in planning and still in the commercial process… but it's all subject to the Irish version of the capacity market being formed and defined," he said.
If approved, the battery would likely become the largest in Europe and will eclipse Centrica's own Roosecote project, which will add 49MW/24.5MWh to the company's portfolio.
Planning decisions in Ireland are typically made within three months of an application being submitted, depending on the complexity of the project.
If approved Mark Futyan, merchant power director for Centrica, expects the project to be completed in good time to take part in the Capacity Remuneration Mechanism (CRM), Ireland's equivalent of the UK's Capacity Market, which is currently under development.
As part of the Irish Integrated Single Electricity Market (I-SEM), the first T-4 auction is expected to take place in August 2018 for delivery in 2022/23, with transitional auctions each to meet requirements in between.
Centrica is also hoping to take advantage of the DS3 programme, which aims to meet the challenges of operating the electricity system in a secure manner while achieving Ireland's renewable electricity targets. This will increase the demand for flexible energy resources that can help integrate more intermittent renewables through balancing and frequency response, as Futyan explained.
"The Irish market is being reformed and as part of that reform there is a need for more balancing and ancillary services which should support new batteries. So it's almost where the UK was three or four years ago," he said.
"We're hoping for clarity on the market structure in the middle of next year which will then enable our investment teams [to look at it]."
The project would follow a small but diverse range of energy storage projects Centrica will have under its belt by next year as it transitions towards a focus on smaller, distributed energy sources. As well as the Roosecote battery, expected to be completed in August 2018, Centrica has also completed a 3MW/3MWh battery for Gateshead council.
As recently as Friday (10 November), the Centrica-backed 90kW/1.08MWh flow machine project at the Olde House in Cornwall was also completed to become the first commercial energy storage system to be added to Centrica's Cornwall Local Energy Market.