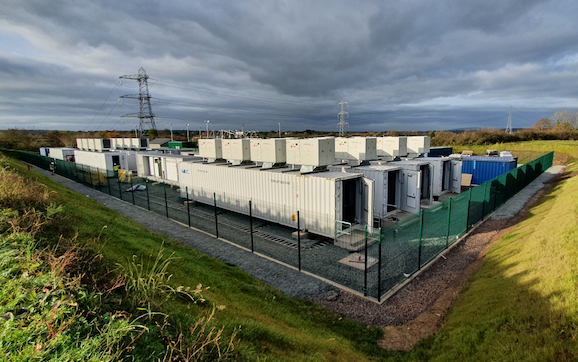 A 50MW battery storage site in Northern Ireland, UK, has been energised by developer Low Carbon and investment fund Gore Street Energy Storage Fund.
The lithium-ion project, located at Drumkee, County Tyrone, is being lauded as the country's largest energy storage project and is to serve the Single Electricity Market. It was completed on time, the two companies said, despite the closure of the site for several weeks during the COVID-19 pandemic as well as social distancing measures being needed when the site reopened.
A second 50MW project – Mullavilly – is expected to be energised in December, with both projects to be commissioned and operational in Q1 2021.
To read the full version of this story visit Solar Power Portal.