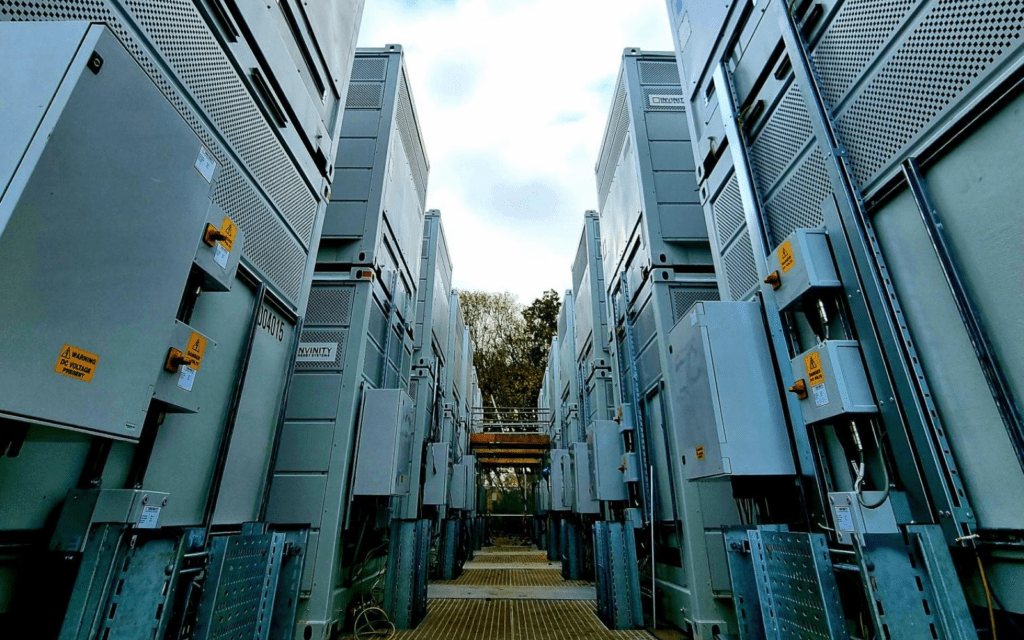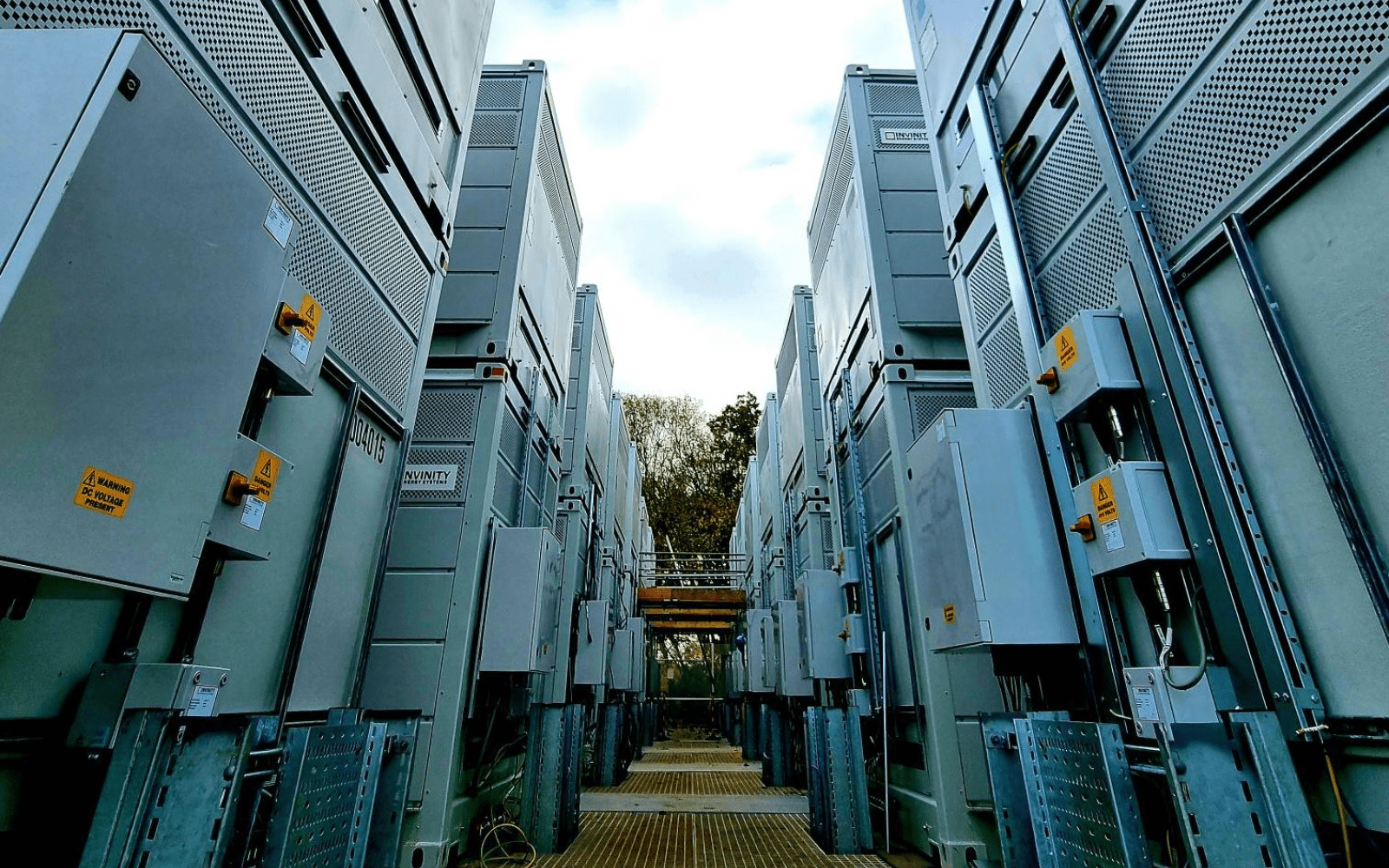 Energy-storage.news caught up with executives from two long-duration flow battery energy storage providers, ESS Inc. and Invinity Energy Systems, at the Energy Storage Summit 2022.
Iron flow battery producer ESS Inc's EMEA Director Alan Greenshields and vanadium battery producer Invinity Energy System's CEO Larry Zulch and CCO Matt Harper discussed a range of topics; from the low penetration of flow batteries today and the changing cost equation, to various alternative long-duration technologies and where they see opportunities for their products both near and long-term.
A market dominated by lithium-ion
The need and place for long-duration energy storage solutions in the market was a huge topic of discussion at the two-day conference hosted in London by our publisher Solar Media in late February.
There was wide agreement that 4-12 hour and 12-hour-plus flow battery systems have a plethora of use cases but, as ESS Inc's Alan Greenshields says, the current market does not reflect that at all.
"People have been saying for decades that flow batteries are an interesting idea. But if you look at what's actually happened is that most long-duration energy storage in the world is still pumped hydro and lithium-ion came in for short duration storage and basically squeezed absolutely everything else out of the market. Flow batteries have not really made it beyond the prototyping demonstration stage," he says.
And those numbers are reflected even in the current development pipeline, let alone what's been delivered in the past. In the UK, widely agreed to be one of the hottest markets for storage right now, 99% of its 25GW pipeline is lithium-ion (figure from Solar Media's UK Battery Storage Project Database). Invinity CEO Larry Zulch talks about this with an air of incredulity.
"In 10 years we are going to look back and say: 'Can you imagine we were taking perfectly good lithium batteries, great for cars, trucks and construction equipment, and putting them in boxes in the ground and causing them to wear out quickly by cycling them really hard when we could have been using them inside vehicles? That's crazy.' There just hasn't been an alternative to lithium-ion and that is what we are building," he said.
"It's easy to think that lithium has won the day, and that our vanadium batteries simply don't have the scale to compete. That's short-term thinking though: it's worth considering that the 40 MWh project we've just announced with Pivot Power / EDF would have been the largest battery of any kind anywhere in the world before Tesla installed their Hornsdale plant in 2017. That project was announced less than five years ago. Compare vanadium today and lithium then, we would win in most cases. When vanadium gets the maturity level of the lithium market it will take off just as lithium did."
Cost differential and non-battery long duration tech
So why hasn't it done already? One thing often mentioned is the higher cost of long-duration solutions – something our interviewees prefer to not go into specifics on – but they claim that to some extent the long-term differential with lithium-ion has disappeared.
Zulch says: "So if you look at the levelised cost of storage (LCOS), vanadium flow batteries are less expensive than lithium batteries for many high-throughput applications," adding that the current price increase for lithium might not be temporary as everyone expects.
Greenshields also said that on a long-term view iron flow is relatively cheap: "So with any flow battery you have two cost components. You have the power cost of the modules and electronics and then the variable cost of the electrolyte. The latter is the really important one and will increasingly dominate the equation with long-duration storage growth, and that is about US$20 per kilowatt hour for iron flow which is very low. How close you can get to that number depends on the configuration of the system."
Invinity's director of communications Joe Worthington pointed to recent projects and their increasing size as evidence of the tide changing.
"People generally haven't bought into flow batteries because they couldn't see them operating, but now they can. And bear in mind a lot of flow batteries are not at that stage so it puts us in a different category," he said.
The discussions moved on to the various long-duration energy storage technologies out there and, for ESS Inc, why it chose iron flow chemistry.
Greenshields: "ESS was founded because although vanadium chemistry works really well, it's expensive stuff. The founders looked for a flow chemistry with fundamentally cheap materials and settled on iron. Early implementations of iron systems fundamentally suffered from low cycle life, and their research identified what was causing this and found a countermeasure. So now we have a product which effectively has an unlimited cycle life, although we say 20,000 cycles because nothing lasts forever."
With Invinity's electrolyte material the most commonly used in the flow battery space, Zulch talked about the need to be wary of new, unproven solutions.
"There are definitely other battery chemistries emerging that have really interesting potential but for now it's just potential. We haven't yet seen any of those emerging chemistries that have actually been delivered, and that are solving a problem and have been handed off to a customer. Companies that have raised enough capital to build big prototypes and get a lot of attention but that remain based on just a promising technology can be very, very risky, not just for those companies' customers but for the reputation of our broader industry," he said.
Greenshields was particularly sceptical about a green hydrogen, a more recent storage technology which has seen increased interest, as Energy-storage.news has written. He claimed that the energy loss from charge to dispatch when using it to store electricity can be as high as 80-90%, although it would have some use cases.
Bringing in a fairly long-term big-picture point, Zulch added that even calling 4-12 hour storage 'long duration' would change soon. "In the future, long-duration storage could mean days, weeks — even months!"
Position today
A lot of the discussion thus far has been around a hypothetical future and long-term prospects of long-duration energy storage so it's worth circling back to the present day.
Both have impressive numbers and pipelines when it comes to various measures of commercialisation. But as Energy-storage.news wrote recently, ESS Inc is only set to book its first revenue figures in the current quarter. Invinity Energy Systems is a bit further along.
In its last disclosure, for H1 2021, it revealed £13.5 million (US$18 million) of closed sales of which £5.7m million was received and £7.8 million was to follow, with a total operating loss of £8.8 million for the period. In 2018 and 2019, it had £2.5m and £0.7m of revenues respectively.
So which segments of the market are the two companies seeing the most traction for their respective solutions? In response to the open-ended question, both highlight the commercial & industrial sector, colocation with solar and, more long-term, colocation with wind.
Greenshields says ESS Inc's system didn't require air conditioning or cooling so could do fine in hot climates while Invinity's CCO Matt Harper points out that many jurisdictions limited the ability to interconnect solar to the grid, which long-duration energy storage could help with. Harper added the company was 'seeing the most interest' from developers looking to use batteries to trade in the market.
Wind is also an interesting one because of how much bigger it is than solar yet how far behind it is in terms of colocation with storage. It accounts for twice that of solar's energy mix contribution globally (2%/1%), 2.4x in the US (3.1%/1.3%) and more than 10x in the UK (25%/2%). (Data from BP's Statistical Review of World Energy, the U.S. Energy Information Administration Monthly Energy Review, and the Balancing Mechanism Reporting System). Yet, as recently reported here, two thirds of colocated storage in the US is with solar.
Harper explains this why and where long duration fits into this: "We think that wind and storage is going to be the next big thing, but the major difference between solar and wind is that the minimum size for a grid scale wind project right now is an order of magnitude larger than the same thing on the solar side. So the battery that is going to have to be in the hundreds of megawatts at a minimum. Because of that we're just starting to see the first couple of wind-plus-storage projects come online at that scale."
"Wind power generation can also be even more intermittent than solar so the battery serving it will be cycling far more frequently than with solar. Lithium is just not designed for that use case, it would get worn out within a few years. We are partnering with Siemens Gamesa to develop our next generation of products explicitly for that market."
Greenshields also said that ESS Inc's 12-hour storage duration makes wind 'firming' opportunities really attractive.