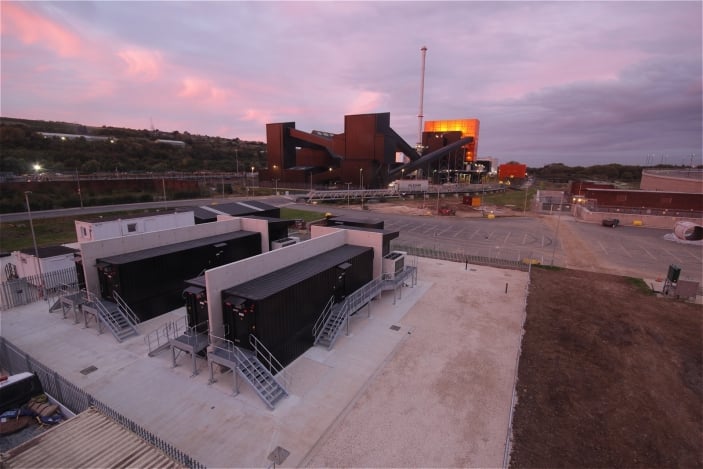 Changes to the de-rating factors for battery storage projects competing in the UK's Capacity Market (CM) will push the sector towards longer-duration batteries, while potentially sparking a shift towards energy arbitrage as a source of revenue for shorter duration applications.
That is the view of storage sector participants in the UK following the announcement last Monday, which cut the de-rating factors for 30 minute duration batteries by almost 80%.
This article requires
Premium Subscription
Basic (FREE) Subscription
Enjoy 12 months of exclusive analysis
Regular insight and analysis of the industry's biggest developments

In-depth interviews with the industry's leading figures

Annual digital subscription to the PV Tech Power journal

Discounts on Solar Media's portfolio of events, in-person and virtual
Or continue reading this article for free
UK Power Reserve, which secured pre-qualification for 400MW of battery storage across the upcoming T-1 and T-4 auctions, has said attention will now be directed towards technologies which can be better rewarded in the CM. UK Power Reserve is a provider of electricity and related services and a developer of low carbon energy projects.
Michael Jenner, director of policy and regulation at UK Power Reserve, told our sister site Clean Energy News: "We support the de-rating factor because the CM is designed to ameliorate stress events, so you should be rewarding assets for their ability to help reduce those stress events. The incentive now is there for investors to think about building longer duration battery storage, there's no question about that.
"I still think there's value in the bankable 15 year revenue of a CM even after the de-rating rates, so investors certainly won't discount that but the incentive now is firmly there for investors to think about longer duration assets that can actually help to ameliorate a CM stress event."
Speaking to CEN earlier this week at the Low Carbon Network Innovation (LCNI) conference in Telford, Georgina Penfold, chief executive of trade association Electricity Storage Network (ESN), added that "the writing has been on the wall for a long time" regarding the changes and that investors were already considering their options.
"The initial consultation documents did say that if it went ahead their proposal was from January and it was something we put in our consultation response. It's not a surprise to the industry.
"They, particularly investors, are looking more at other technologies…that's not to say for a single moment that batteries have had their day, I think they still have a very important part to play. But it depends on [the] business model and what you're wanting to do with it, so for businesses that are predominantly interested in the CM, you've got to go with the rules of what that market is asking for."
Changing the rules at half-time
Despite this forewarning in the original consultation, anecdotal evidence compiled by CEN in the following months suggested a number of storage developers were still not expecting the change to be implemented at such pace.
Frank Gordon, policy manager at the Renewable Energy Association, said: "The timing of these changes is our main criticism however. As they are being applied in the midst of an on-going auction process it is akin to changing the rules of a football match at half-time."
Ecotricity, which pre-qualified seven projects totalling 68MW, explained that the change gave little time to those significantly affected to change their plans.
A spokesperson said: "This change comes at too short notice to make immediate changes for this auction, but it may shape our longer term plans. We had anticipated a change of this nature and had accounted for a range of lower CM revenues. We're always reviewing our financial models in this fast moving space.
"This will be a factor in determining the optimal duration for storage, but it exists among multiple other revenue streams that each have their own optimum size. It may encourage greater deployment of hybrid systems with both rapid and long duration capability."
Going with the flow
The change, which allows technologies with a duration of four hours or more to continue to claim the 96.11% de-rating factor, is good news for flow machine suppliers that offer the required duration.
For example, redT energy's vanadium redox flow machines store energy for over four hours and therefore, achieve National Grid's full rating, leaving those with 30 minute duration effectively de-rated to the lowest factor of 17.89%.
Chief executive Scott McGregor said: "We welcome [the] report and believe this is a positive step forward for the UK's energy storage industry, as it shows there is a growing need for more flexible storage options."
"It [will be] interesting to see where that goes," Michael Jenner commented. "Flow batteries in my understanding are still not there yet at the scale that they might need to be but you could perhaps see a hybrid lithium-ion/flow battery mix being successful.
"But certainly any sensible investor is going to look at all the options to get that longer duration so you can bank that higher value from the CM over 15 years. The market now has a chance to respond before the auction and decide if it wants to build longer duration assets."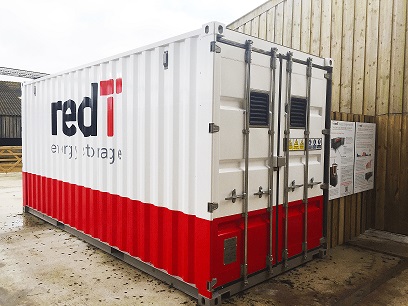 Drop-outs will not affect the outcome
Despite this potential for a switch in technology focus, a number of stakeholders told CEN that projects are likely to drop out of the CM mechanism before next year's auctions.
"It's difficult to say if investors will pull out but I would imagine that the new de-rating factors will push a large chunk out of the 2017 auction on the final bidding price. I would envisage that a significant chunk of the pre-qualification batteries will not be successful in the CM17," Jenner continued.
Penfold added: "I think there will absolutely be people pulling out…unfortunately that's the nature of the commercial market and when you have a market driven approach which is what we have now there is always going to be winners and losers to any change."
When asked of this consequence to the de-rating ruling, a spokesperson for the Department of Business, Energy and Industrial Strategy (BEIS) provided assurances that the CM would deliver the security of supply needed from the mechanism, while providing a new opportunity for batteries to compete on an equal level with other technologies.
"These changes to the Capacity Market will improve fairness and competition for all market participants, and reflect the contribution that storage, including batteries, can make to secure energy supplies.
"There is already sufficient capacity that's pre-qualified that will ensure auctions remain competitive, and this only applied to limited duration batteries, not batteries generally, only ones that can't withstand stress events. It still will be sufficiently competitive," CEN was told.
For those looking to move on from the CM as a result of the changes, Penfold argued that the new de-rating factors could accelerate opportunities in other markets, particularly energy arbitrage.
"I think we will see that shift [from CM to arbitrage] relatively quickly. I would put five years at the very outset but I think we will see it quicker than that. The reasons are because the CM is changing, firm frequency response (FFR) is pretty saturated and people will be forced commercially to look at how they can stack up their business model which is right for any business to do… and start to look at how they can play with the wholesale and balancing markets," she said.