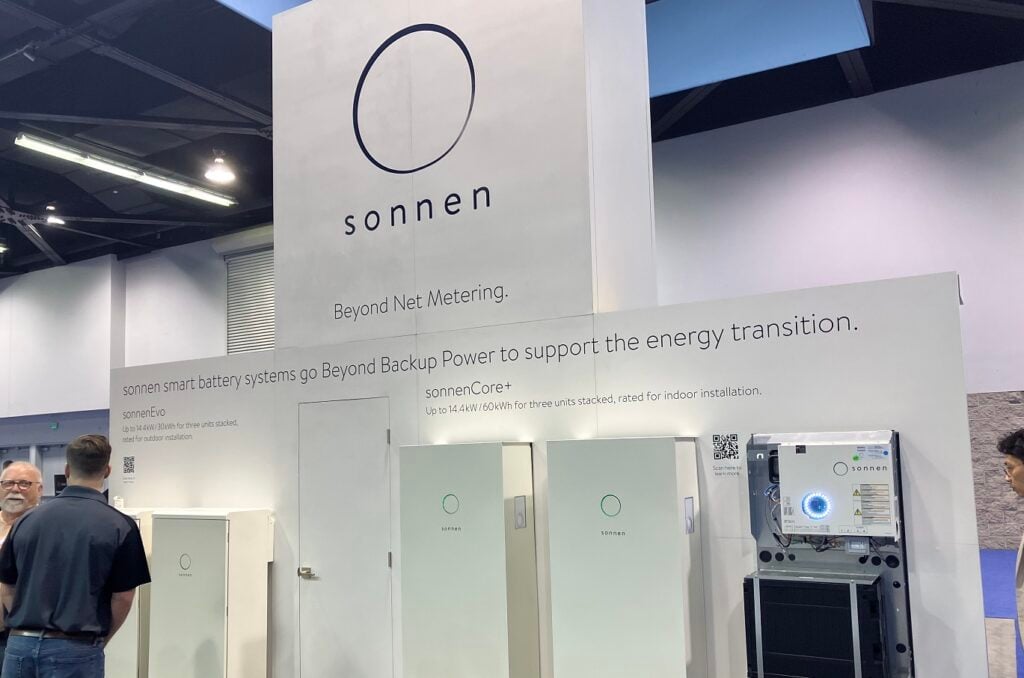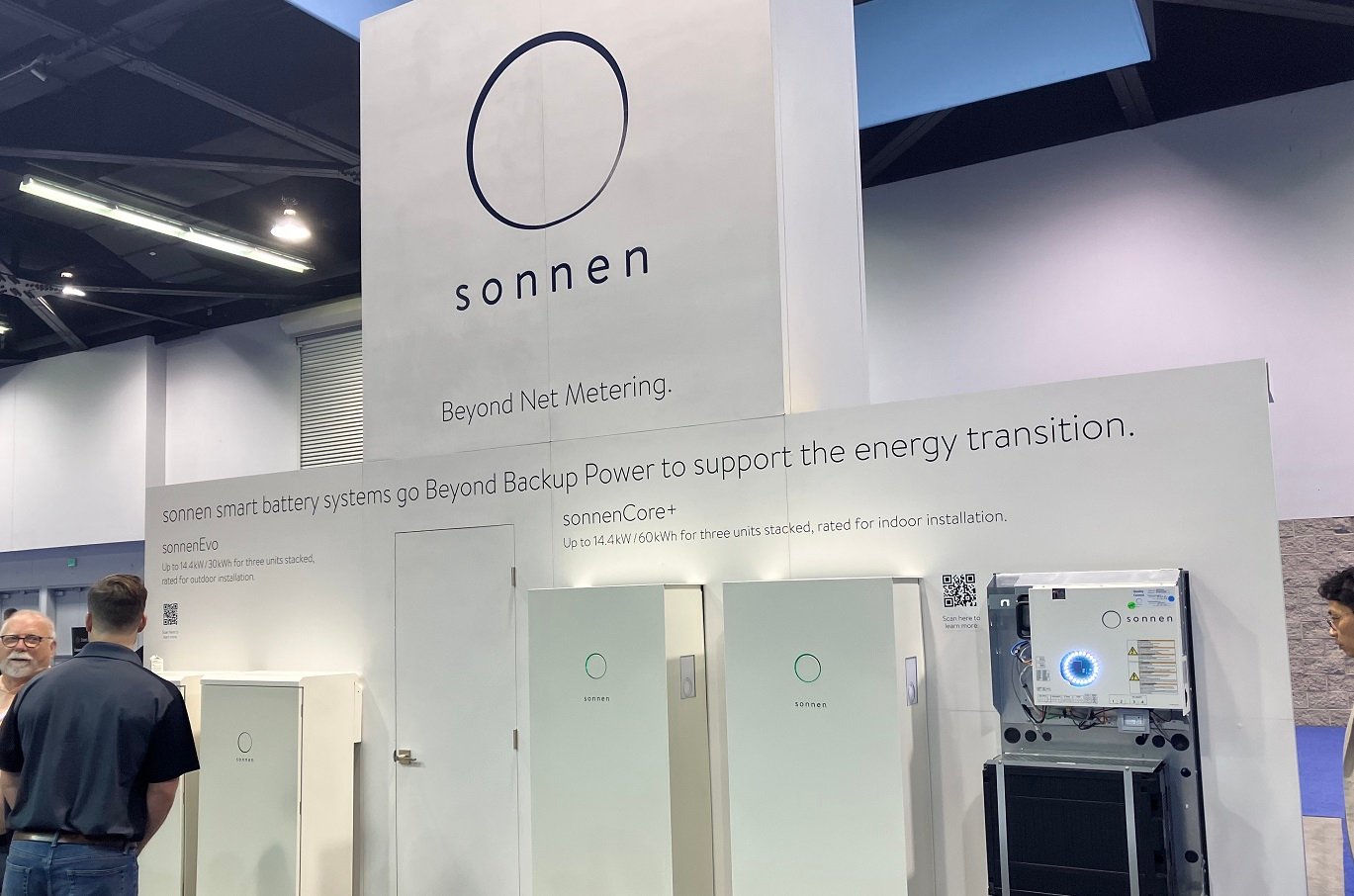 Battery storage player sonnen and energy-as-a-service provider Sunnova have new business models that aim to turn residential and distributed battery storage into key components of energy networks.
Both companies are using the California market as the initial launching post for offerings that they hope can be scaled up and replicated around the US.
This article requires
Premium Subscription
Basic (FREE) Subscription
Enjoy 12 months of exclusive analysis
Regular insight and analysis of the industry's biggest developments

In-depth interviews with the industry's leading figures

Annual digital subscription to the PV Tech Power journal

Discounts on Solar Media's portfolio of events, in-person and virtual
Or continue reading this article for free
As was seen in California during August heatwaves this year, alongside the state's fleet of more than 3GW of utility-scale battery storage, hundreds of megawatts of distributed battery storage played a vital role in keeping lights on. Sunnova, sonnen and other providers like Sunrun and Stem are hoping to better monetise the increasing valuable resource through scalable offerings.
At the beginning of September, our sister site PV Tech reported that Sunnova has applied to operate a solar and storage-focused 'micro-utility' in the state. Through that, the company would install a combination of household and community-level battery systems with solar PV at newbuild residential developments, aggregated and operating as complete microgrids.
Yesterday, Sunnova then said that it wants to take the energy from what it calls 'Adaptive Homes' to help PG&E, one of California's three main investor-owned utility (IOU) companies, to meet peak capacity needs. Sunnova's virtual power plant (VPP) would also strengthen the grid, acting as a 'non-wires alternative' to expensive distribution network upgrades PG&E would otherwise have to make.
Sunnova will deploy its Adaptive Home technology, which enables control and monitoring of everything from solar PV and batteries to home appliances, HVAC, EV charging and more, in low to moderate income communities in Northern California within PG&E's service area.
A week ago, sonnen, the battery storage and VPP provider owned by fossil fuel company Shell, said its new consumer battery programme could be a successor to net metering in California.
SonnenConnect uses the company's VPP software together with its battery systems to enable participation in the CAISO semi-deregulated wholesale electricity market.
It's being rolled out in partnership with residential energy solutions provider Baker Electric Home Energy and the pair are targeting 1.5MWh of aggregated capacity additions during this year and 35MWh by 2025.
According to Sonnen's US CEO Blake Richetta, the company is confident sonnenConnect could "reach the necessary scale of smart, grid interactive batteries in California required to make rolling blackout alerts, like those that we recently experienced, a worry of the past".
Providing a holistic, more sustainable solution at lower cost
Sunnova has nearly 250,000 residential customers across the US, and presently has an attachment rate of 15% for battery storage at solar customer sites, while the rate for new installations is double that, company EVP and chief marketing and growth officer Michael Grasso tells Energy-Storage.news.
Battery storage is an important component of the Sunnova Adaptive Platform, which integrates different distributed energy resources (DERs), from EV chargers to backup generators, with load control.
The 'micro-utility' business model, Grasso says at the RE+ 2022 tradeshow in Anaheim, California, is a play for providing a "holistic solution" based on distributed clean energy technologies.
"Each home would have its own set of Adaptive Home technology: solar, battery storage, EV charging, load control, everything that we need to manage that home's energy.
"In front of the meter, we'd have common resources: battery storage, solar, potentially backup generation, and we would manage all of the net metering, all of the energy flows, all the energy distribution systems in that entire community."
One of the key advantages of that is that it reduces the need to add a new community to existing utility distribution networks, and especially in California where new residential developments spring up often miles away from towns and separated by mountains, deserts and forests.
Not having to bring "heavy wires and poles" all the way to those new communities means lower cost to utilities and ultimately to their ratepayers, Grasso says.
Combining behind-the-meter residential and front-of-the-meter batteries with the communities' various other energy resources will enable Sunnova to "manage the energy flows back and forth as necessary". The company's modelling meanwhile showed that about 80% of all power consumed by a community could be provided from generation sources within it and could go even higher than that.
The "core benefits" of the micro-utility model are that it offers lower cost reliable power from green sources, and at the same time increases efficiency of distribution networks by generating power very close to where it will be consumed.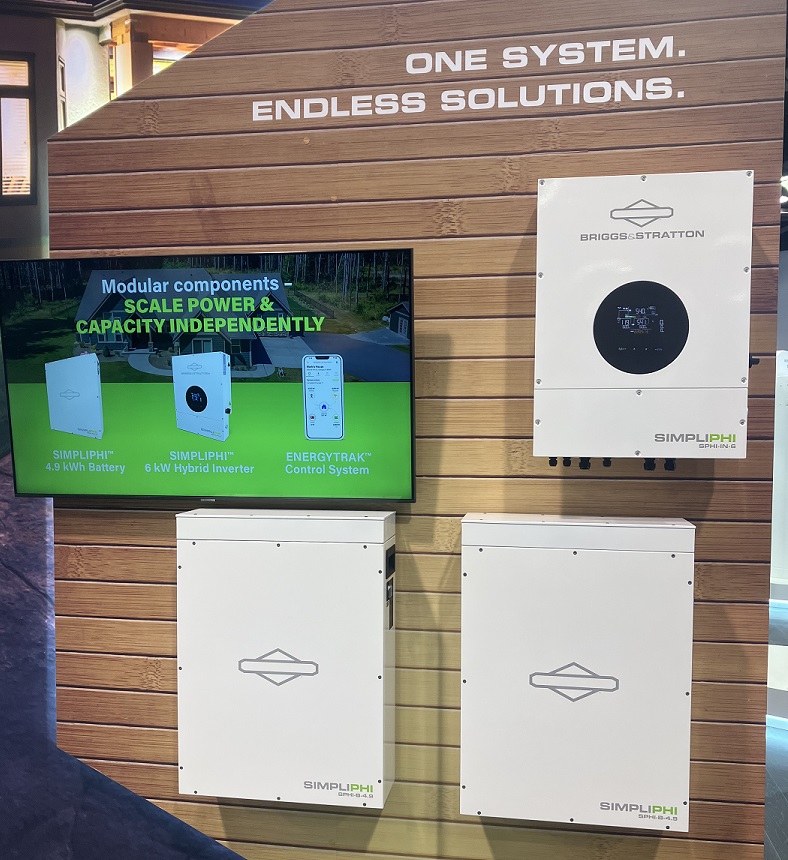 Trillion-dollar resiliency
Resiliency is also a huge benefit of distributed energy resources. California is a living example of that, where utilities have been enacting Public Safety Power Shutoffs (PSPS). Distribution feeder lines are de-energised to prevent utility wires and other infrastructure from igniting wildfires and some of these PSPS events could last days, weeks or possibly even months.
A micro-utility could prevent homeowners from losing power, Grasso says, because Sunnova could control everything that happened on each node of the community microgrid.
Catherine Von Burg, CEO of SimpliPhi Energy, the battery storage manufacturer bought last year by generator and power solutions company Briggs & Stratton, has been a vocal critic of PSPS. In a March 2021 Guest Blog for this site, Von Burg also said that relying on centralised distribution networks often ties electricity supply to a single point of vulnerability.
"The utilities are shutting off the power grid and calling it 'Public Safety Power Shutoffs'. There's nothing safe for the public to shut off the grid, unless people have distributed customer-sited energy storage and some sort of generation source," Von Burg said, also speaking with Energy-Storage.news at RE+.
Homeowners are quickly seeing the value of resiliency and batteries can combine with fuel-powered generators just as well as they can with solar. That applies universally, Von Burg said, not just in California.
"The truth is, energy storage is thought of as optimising and creating efficiencies for renewables. Batteries create efficiencies for generators just as much. Especially when we think about Island communities, very remote territories in the US or overseas, clinics, hospitals, schools, communities spend enormous amounts of money on fuel to feed generators. Introduce even a small bank of batteries, the generator comes on and runs for two hours or less, charges up the battery, then they can shut it off. So, the economics are tremendous and that plays out across all markets."
The SimpliPhi CEO noted that a recent US government report put the cost of upgrading the country's transmission grid and generation infrastructure at more than US$3.5 trillion, to enable carbon-free electricity by 2035. Meanwhile power outages cost US businesses about US$150 billion in the past year in lost income and productivity.
And it's not just the cost that matters, transmission upgrades can have a development cycle of up to a decade.
That puts the US in a position of facing "power outages, severe economic losses, and failing infrastructure," Von Berg says.
"We don't have five to 10 years to work through the regulatory issues, and we certainly don't have as a country US$3.5 trillion to invest, and that's as it stands now. So really, what's the solution to creating access to power that's reliable, and that's resilient? It's customer sited assets, it's generators, batteries, rooftop solar etc."
Not long ago, there was much talk of 'grid defection' in the energy industry, of residential customers essentially choosing to go off-grid and end their relationship with utilities. These days, that term isn't heard so much, and Von Berg says that it's critical for companies like SimpliPhi to work with utilities.
"They (utilities) could get in the game to owning distributed assets. It would be a way for them to shut off the centralised grid, and still meet their mandate and promise to customers that they will deliver reliable power."