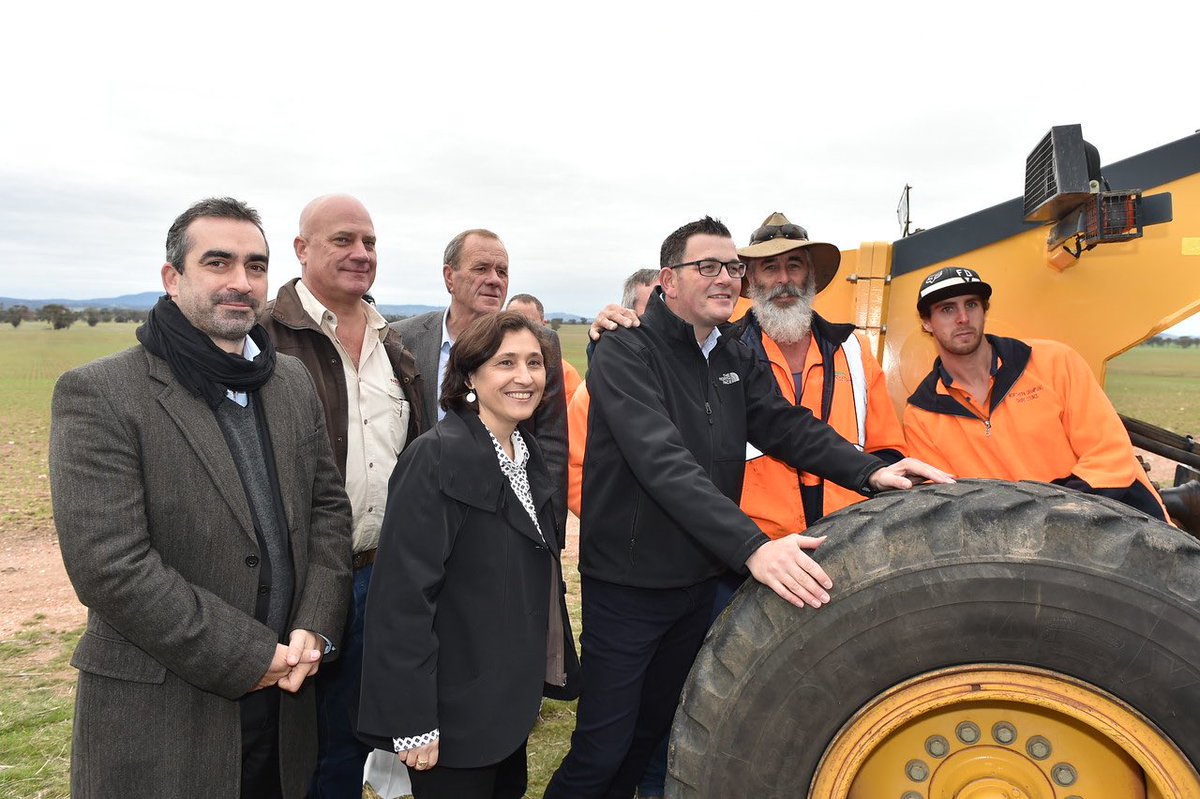 French renewable energy developer and independent power producer Neoen, which together with Tesla recently delivered a 100MW / 129MWh grid-supporting battery system in South Australia, has just signed a "support agreement" with local authorities for its next big project in the country.
The office of Lily D'Ambrosio, minister for energy, environment and climate change, as well as minister for urban development in the state of Victoria said a few days ago that the agreement, which has a 15-year term, had been signed for the Bulgana Green Power Hub near the town of Stawell.
The project was originally announced in June as a way for Nectar Farms, a commercial grower of fruit and vegetables, to lower its electricity costs and decarbonise using a vast wind farm, paired with battery energy storage. At that time, it was thought the project would include 20MW / 34MWh of energy storage with 204MW of wind energy, which would enable the whole system to deliver sustainable "baseload" power.
A corporate video produced by Neoen said the Bulgana development will create "the world's first protected crop farm, powered by renewable energy". Nectar Farms is building 30 acres of glasshouses in which to grow fruit and vegetables for local sale and export alongside the 63 wind turbines and battery energy storage. Total expected investment for the project is expected to reach AU$665 million. On 1 January it was posted on the Bulgana Green Power Hub's website that Neoen Australia has purchased the wind farm facility,
"We're delivering affordable, secure and clean energy, which is powering new jobs right across our state," D'Ambrosio said. The project is expected to generate some 1,300 jobs, including 10 permanent renewable energy positions.
Victoria's premier, Daniel Andrews of the Labor Party, is targeting emissions reductions of 15% to 20% by 2020, from the levels they were at in 2015 and D'Ambrosio said Bulgana Green Hub would support this goal as well as raising the share of renewable energy in use across the state.
"This is an exciting initiative which illustrates how renewable energy can unlock opportunities for large, energy intensive businesses to create jobs and build a better future for regional communities," D'Ambrosio added.
The project is the latest of Australia's big renewables-plus-storage projects, of which there have been several announced or completed in latest months, while the rise of energy storage co-located or combined with wind power also seems to be gathering pace. A new report from Navigant Research pinpointed the growth of the x-plus-storage space (solar-plus-storage, wind-plus-storage etc) and the use of energy storage for renewables integration and said it could be an industry generating annual revenues of US$23 billion within just a few years.