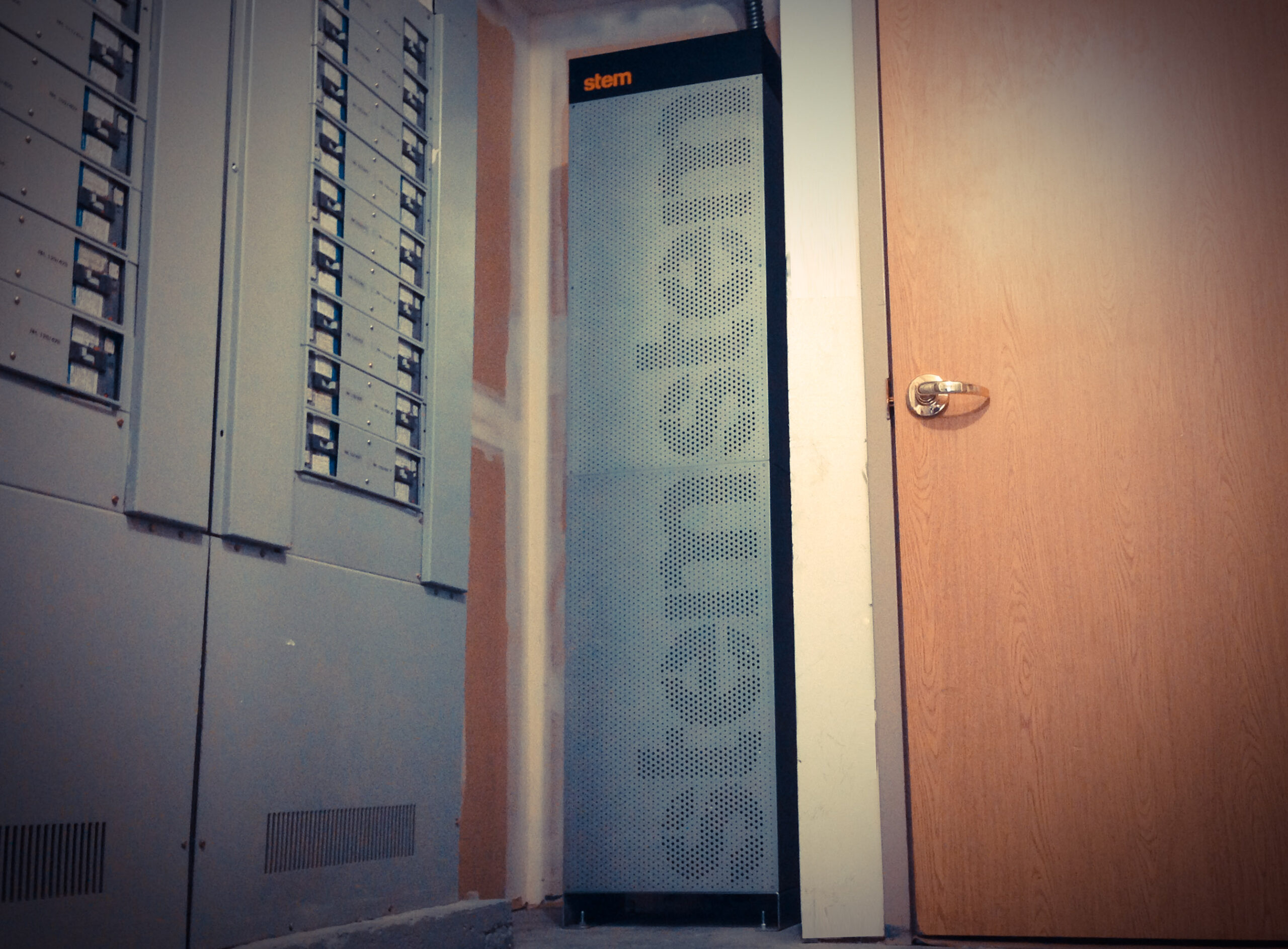 Stem Inc, self-described as a supplier of "artificial intelligence-powered" energy storage, which deployed a system on average every two days last year, has closed a US$80 million Series D financing round.
The California-headquartered company is best known for delivering energy storage systems to the commercial and industrial (C&I) sector in the US, creating savings for customers by helping cut their demand charges, which are levied for peak energy use by businesses. Stem also delivers grid services including demand response using the units, which it aggregates into larger resources that act as 'virtual power plants'.
Participants in the latest funding round included leader Activate Capital, a growth equity company which invests in innovative technologies and solutions in sustainable energy and industrial technology, which is perhaps an apt description of where Stem's offerings sit in the market. Also involved were Singapore-headquartered investment company Temasek and an institutional investor, Ontario Teachers' Pension Plan. Stem CEO John Carrington pointed out that between them, the pension fund and Temasek have more than US$300 billion in their investment portfolios.
"In addition, these firms bring deep relationships, a long history of investment in innovative platforms, and credibility with global financial institutions," Carrington said.
"These elements will be critical in advancing our next stage of growth as we continue to lead innovation in the distributed energy industry".
Ontario levies what are known as Global Adjustment charges onto all of its customers. C&I customers with over 500kW load are charged fees calculated from the five highest monthly peaks in electricity demand for the province. Similarly to demand charges in the US, these charges can comprise as much as 50% of a monthly bill. Stem has created C&I offerings specifically to target Ontario's Global Adjustment charge scheme, the company said. To date, most of Stem's work has been in North America, although the company recently took on its first project in Japan.
Other parties have spied the potential of Ontario's C&I sector already – a system with 8.5MWh of battery energy storage was deployed for a plastics company by Convergent Energy & Power in November and is expected to reduce electricity costs on the load that the system is connected to by 15% to 30% each year. Earlier that same month, Swiss institutional investment group SUSI Partners agreed to finance C$120 million (US$94.56 million) of commercial and industrial (C&I) sector energy storage projects by Canadian project developer/owner NRStor. Meanwhile, although interest from institutional investors in energy storage in general has yet to take hold globally, a union-backed pension fund, Labourers' Pension Fund of Central and Eastern Canada (LiUNA) committed $200 million of project financing, also with Canadian developer NRStor.