While a large portion of our thinking at the moment is shaped by a tiny but potentially deadly virus, we thought it might be preferable – for a few minutes at least – to think about a bigger picture topic: why battery energy storage and solar-plus-storage have become such a key part of the US energy industry in a way that they have not in Europe, as yet.
Corentin Baschet, an expert at technical consultancy and market analysis firm Clean Horizon is based in France and took some of our questions. We've already spoken with Baschet about the energy storage market in France, which, after the success of solar-plus-storage tenders on its island territories is deploying several large-scale batteries on its mainland in an experimental phase and has opened up a limited Capacity Market opportunity for low-carbon assets, including batteries.
This article requires
Premium Subscription
Basic (FREE) Subscription
Enjoy 12 months of exclusive analysis
Regular insight and analysis of the industry's biggest developments

In-depth interviews with the industry's leading figures

Annual digital subscription to the PV Tech Power journal

Discounts on Solar Media's portfolio of events, in-person and virtual
Or continue reading this article for free
France is also part of the European six nation shared frequency regulation market – which we heard more about from Corentin Baschet in our discussion of why energy storage deployment in Europe experienced a 2019 slowdown but is expected to bounce back and then continue to grow in the coming years. Of course, as we've seen in the past few months with COVID-19, everything can change rapidly, and in Europe the EU Clean Energy For All Europeans package could be an equivalent to a US Green New Deal in terms of overarching policy. For now, here's what Corentin Baschet of Clean Horizon sees as as some of the main differences.
E-S.n: So, taking solar-plus-storage as a starting point, why hasn't the US' experience of year-on-year record deployments been enjoyed across the pond?
CB: The markets are fundamentally different. There's a lot of frameworks to support that in the US, the investment tax credit (ITC), a whole lot of initiatives to support PV-plus-storage deployment which we don't have in Europe. So it's really driven by the incentives and the regulation in the US. Whereas in Europe it's not really the case.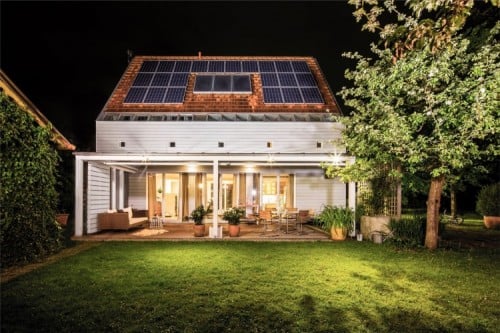 Fundamental differences: why you won't see utility solar-plus-storage PPAs in Europe today
In the US we have seen solar-plus-storage power purchase agreements (PPAs) being created and reaching some very low-costs, and recent editions of the Wood Mackenzie Power & Renewables US Energy Storage Monitor report as well as various commentators speaking with this site have highlighted that utility procurements are driving energy storage forwards. Will that also be the next phase for European energy storage?
The way the market is driven in the US, it is very utility-based. So if you look at California, its essentially driven by requirements from the California Public Utilities Commission (CPUC), for utilities to have their own storage. So they procure it and if they mandate you to buy storage, that's the way it's been driven throughout the US, that's the model that's been replicated.
It's mandated, requiring states to create roadmaps and requiring utilities to get a share of the overall storage objective in their portfolio. So they procure it, whatever the price of it, because it's in the law [such as] California's AB2514, which states how many megawatts (MW) of storage each investor-owned utility needs to own, by the end of each year. That increased the price in the US, but that's fine because it's a trajectory and an objective that's been sealed in the law.
If you wrote in the law that [European utilities such as] EDF, E.ON, need to have xMW of storage by the end of this year, it's not a competitive market as we have in Europe.
In Europe we have some PPAs, but they are already something we've stopped doing, we now do private PPAs, contracts for difference (CFDs), we try and have as much competition as possible in the market – that's also happening in the US with FERC Order 841, which enables storage to participate in all wholesale markets.
Even though as the prices go down [in Europe] you might see a lot more PV-plus-storage but it won't be for PPAs with utilities, it will be for private PPAs, it will be for having part of the system providing frequency regulation or arbitrage and PV investing in the grid.
It seems to be a different picture in Germany regarding residential solar-plus-storage – a report from EUPD Research out this week estimates using surveys and calculations that the country has reached 200,000 home systems already. Where do you see that market going?
It's a very different business because customers don't have the same reason for buying systems as companies do, when it's an investment in the technology, so you don't compute a return on investment before investing in the battery.
There's a lot of parameters that come into play and today the residential storage market is driven by several things: Number one; there's a green value in this. Secondly, high electricity retail price helps, because of course it helps to sell storage systems to say you won't pay a full electricity bill. In France we have quite cheap electricity, half the price of Germany. In Italy there's a bit of opportunity for this, but this residential storage thing is also in Germany very driven by the KfW incentive / subsidy (state-owned development bank KfW launched a subsidy programme in 2015 based on storage systems helping to reduce the peak load on the grid).
How about the scope for businesses to reduce their electricity costs using energy storage, as we've seen in the US with the success of commercial and industrial (C&I) energy storage to reduce demand charges allowing providers to effectively deploy storage at low cost or no-money-down and then share savings with customers?
Electricity for businesses is in most countries in Europe cheaper than for residential because they want to incentivise them to produce. So the business case to do PV-plus-storage behind the meter is very good idea – but the business case is very challenging.
It's definitely possible, the service is great, but the storage still has a cost. At a small scale it's more costly, PV integrating is more costly than megawatt scale projects on the ground so overall, having a solar-plus-storage PPA beating the price of electricity from the grid, which is by the way very competitive in most European countries, is a step forward that would really require the electricity prices to go up a lot or have a lot of time-of-use tariffs.
It's further down the road but it's definitely an opportunity to keep in mind – it's not going to be the next business for storage in the coming years.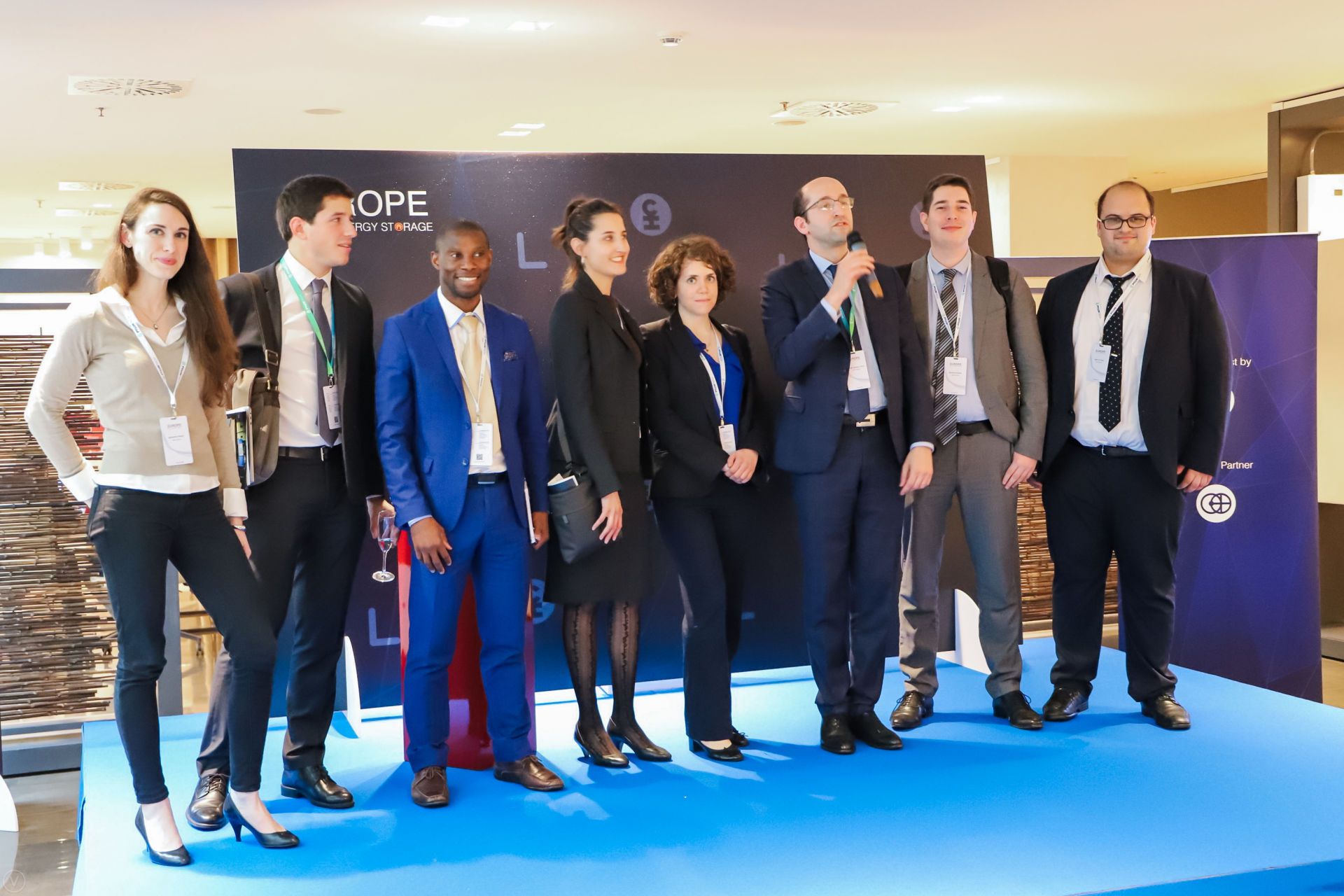 We've seen a few big and medium-sized projects in Belgium for logistics centres and delivery hubs, likewise in the Netherlands, but these seem to be limited to specific regions. In mainland Europe there seems to also be quite a strong link with EV charging.
EV charging for me is a better opportunity than just PV-plus-storage to beat the price of electricity from the grid. So EV charging is a good opportunity – a grid upgrade might require you to wait a couple of years and if you need to install an EV charger you might get a battery because the grid is not fast enough, that's just one reason, plus the price of building out the grid.
So EVs are definitely a good thing but you also need to keep in mind that EVs will be competition for storage at some point because there will be a grid source opportunity in the future. But in terms of deployment it's a good thing for storage.
We spoke previously about how the revenues possible on mainland Europe for frequency regulation services are going down really quickly, which in some ways makes it a victim of its own success, especially in such an interconnected region spanning six countries.
Would it be fair to say this is also an aspect of market maturity – for example in the US, the PJM Interconnection service area was the real hot market for batteries to outperform existing or new fossil fuel assets in providing frequency regulation and latterly the market has become saturated – so is this perhaps something we've seen in the European ancillary services market? In the US now, a lot of the discussion going forwards is about integrating batteries and other energy storage, both front-of and behind-the-meter, into wholesale market opportunities.
That's entirely right, you can see it because storage has a marginal cost of providing frequency regulation which is zero. PJM [today] is a bit of a different story, because they changed the regulations so many times that it was depressing the market very much – and that might happen also in Europe – but you're right.
It's actually good news for the transmission system operator (TSO), it means we pay less for the balance of our systems, for ancillary services, thanks to energy storage. So in the end it means you're absolutely right, storage does a good job, because the prices are going down.
In Europe, because we're all interconnected, we have 3GW of primary reserve requirement (FCR) so it's a small market and within the six countries it's only 1.5GW so, there's already 300MW of storage installed in Germany, in France there's another 300MW coming up, so it's already 600MW and the market's not that big so the frequency regulation markets are inherently not very deep, they are shallow markets.
There's a kind of a transition to be made from the easiest to grab – the low-hanging fruit of storage is frequency regulation. If you look at the UK for example, you have batteries now having only merchant revenues in the wholesale markets.
Cover Image: Europe at night. Image: NASA.
Solar Media's new Digital Summits series has been launched to provide critical market insights, intelligence and networking opportunities to maintain our industries' momentum. Running throughout May and June, the Digital Summits will deliver the full live event experience to your own home.
Energy Storage Digital Series: 11-15 May. See here for more information on how to take part.