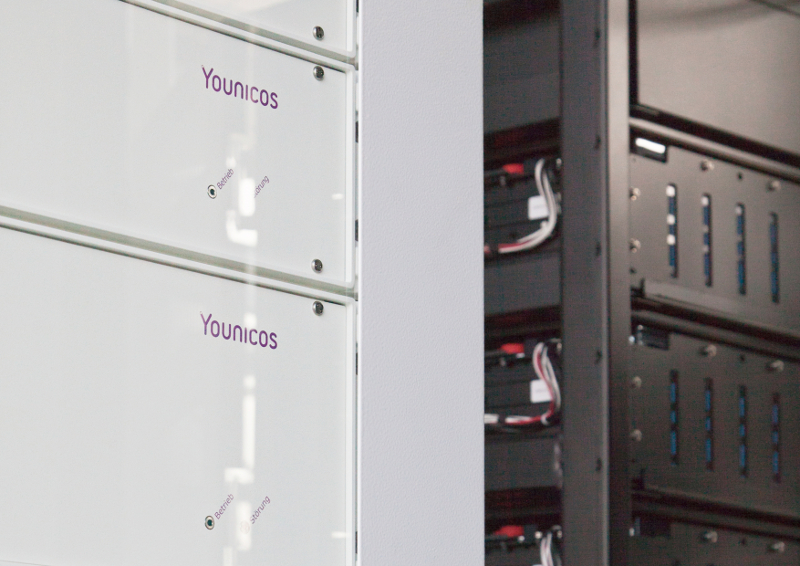 Lithium-ion battery manufacturer Samsung SDI has claimed an industry first, passing UL9540A test certification for the safe installation of stationary energy storage systems (ESS), with particular regard to the fire risk posed by thermal runaway.
The South Korean company is supplier to many system integrators in the energy storage industry, as well as contributing to the manufacture of complete systems for commercial and utility use in a joint venture (JV) with inverter maker Sungrow.
UL published UL 9540A, Test Method for Evaluating Thermal Runaway Fire Propagation in Battery Energy Storage Systems in 2018, "to help manufacturers have a means of proving compliance," to new regulations. These include standards introduced by the US National Fire Protection Association (NFPA), as well as changes to the International Fire Code currently in place (2018 IFC). Information on the UL test and methodology can be found here.
For instance, meeting the terms of UL9540A can allow ESS racks to be installed in closer proximity to one another than the NFPA's code 855 states, with UL9540A acting as assurance of safety. Meeting the test criteria also means battery racks "can be installed without needing to add separate fire-fighting system(s)," Samsung SDI said in a release sent today to Energy-Storage.news.
UL9540A testing is applied to rack-level safety with an optional battery system safety test. Samsung SDI is the first to meet the rack-level requirements. Samsung SDI said it attained the certification "for its capability of preventing large scale fire in the ESS by applying proprietary designs for safety of cells, modules and racks to prevent battery thermal runaway propagation".
As reported by Energy-Storage.news over the past few months, investigations into a couple of dozen lithium-ion battery storage system fires across South Korea in 2018 showed that rather than defective battery cells, poor installation, monitoring or management of battery systems was to blame in every case. DNV GL said of its own detailed investigation into one such fire that minor issues should not be allowed to become major fires, as had been the case in that instance.