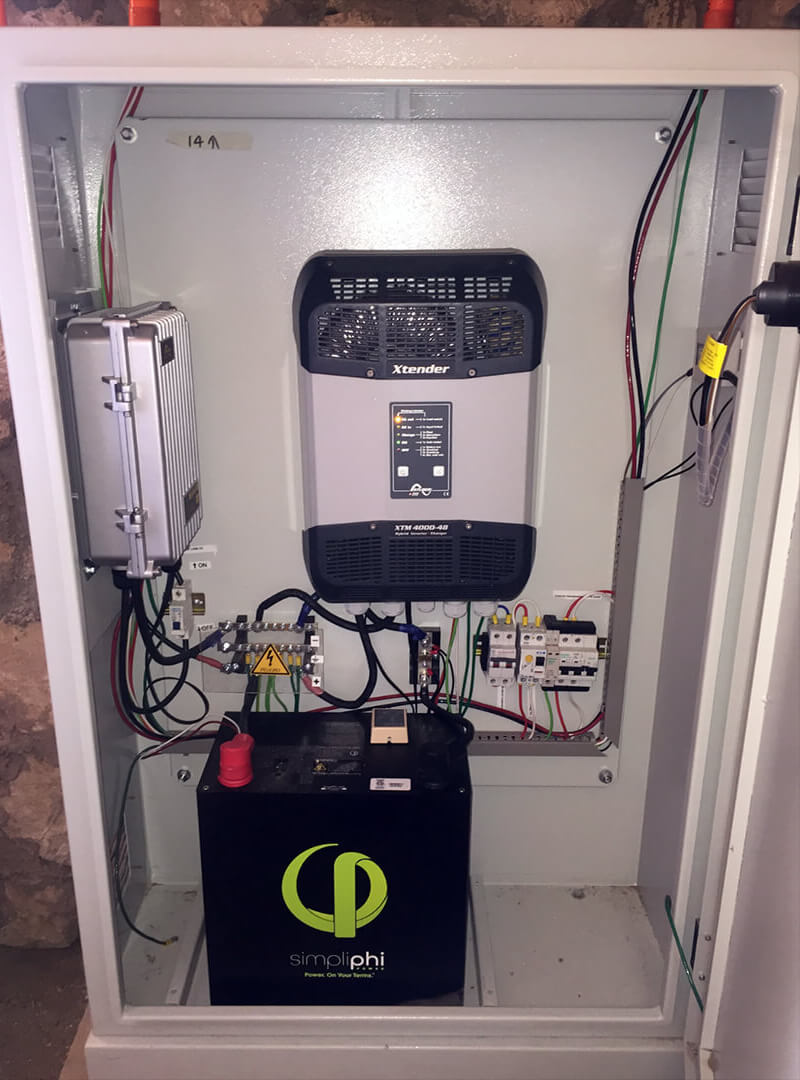 ENGIE acquires storage and microgrid developer EPS
26 January 2018: A majority stake in French developer Electro Power Systems (EPS), which has executed microgrid and energy storage projects in territories including Africa, Australia and the Maldives, has been acquired by utility ENGIE.
EPS netted an equity-linked financing deal to the sum of €30 million (US$31.88 million) with the European Investment Bank (EIB) in April 2017, carrying out project work last year which included building a solar-plus-storage-plus-diesel microgrid in Somalia in under 90 days.
ENGIE bought "just over 50%" shares in the company, announced earlier this week, through the signing of a share purchase agreement. The transaction is being executed at €9.5 per share, expected to be completed this quarter. The news follows a move by ENGIE to wrap three recently-acquired US companies into its parent brand, as well as an investment by the company into Husk Power Systems, another microgrid company, this time headquartered in India.
E.On's Texas Waves go online
26 January 2018: Two utility-scale energy storage projects co-located with wind farms in Texas have been completed and connected to the grid, E.On announced yesterday.
Energy-Storage.News reported construction of the projects, each of 9.9MW, at Pyron and Inadale wind farms in West Texas, had begun in September 2017. The projects, dubbed 'Texas Waves', deliver ancillary services to Texas' ERCOT (Electricity Reliability Council of Texas) market.
The short duration lithium-ion systems were constructed by EPC partner Primoris Renewable Energy, while software and integration specialist Greensmith provided energy storage software and services. The project follows E.On's first North American storage system, Iron Horse, completed last year. E.On also finished and connected its first grid-scale battery in the UK, providing Enhanced Frequency Response (EFR) to the grid, in 2017.
Remote Chilean region gets household Li-ion batteries
26 January 2018: An off-grid solar solution linked with battery energy storage systems in 90 households has been brought to a remote part of Chile, with lithium batteries supplied by US company SimpliPhi Power.
The village of Toconce sits in a mountainous region, far from transmission lines that could connect it to the grid. Utility Enel Green Power contracted local developer STC Sunbelt and SimpliPhi to carry out a project that would enable the village to function on renewable energy throughout the year. Previously, residents were entirely dependent on expensive and polluting diesel power.
SimpliPhi, which originally came from a background of providing power generator sets and batteries to movie shoots in Hollywood, touts the safety aspects of its batteries, which the company claims are "thermal runaway-free". Residents of 90 homes in Toconce will get a 3.4kWh 48V SimpliPhi Power LFP (lithium iron phosphate) battery, inverter and charge controller, installed in a cabinet. SimpliPhi claims the systems do not require thermal monitoring or cooling, nor are they expected to require maintenance.